Belgrade, the capital of Serbia, is becoming an increasingly popular destination for digital nomads.

The city offers a low cost of living, a rich cultural heritage, and a growing startup scene, making it an attractive destination for people who want to work and live in an exciting and affordable European city.

Belgrade has many coworking spaces and many cafes that cater to remote workers, making it a great destination for people who want to work and explore a European destination that is a bit more off the beaten path.

Additionally, the city offers one of the most lively nightlife in Europe as well as the friendliest people in Southeast Europe.
In this guide, we have wrapped for you all the information you need to know about living and working in Belgrade as a digital nomad and remote worker.
Quick Facts About Belgrade, Serbia
Location
Belgrade is located in southeastern Europe at the confluence of the Sava and Danube rivers.
Climate
Belgrade has a humid subtropical climate with four distinct seasons. Summers are hot and humid, with average high temperatures around 30°C (86°F). Winters are cold and often snowy, with average low temperatures around -3°C (27°F) in January. Spring and autumn are mild and pleasant, with average temperatures ranging from 10-20°C (50-68°F).
Popular Activities
Popular activities in Belgrade are exploring its historical and cultural landmarks, visiting museums and galleries, enjoying the city's nightlife, and taking part in outdoor activities such as walking or biking along the Danube or Sava rivers.
Economy
Belgrade is the economic hub of Serbia and accounts for a significant portion of the country's GDP. The city has a diversified economy with a mix of industries including manufacturing, services, and trade.
Population
The metropolitan area of Belgrade, which includes surrounding municipalities and towns, has a population of over 1.7 million people.
Internet Connectivity
Belgrade has a well-developed and modern telecommunications infrastructure, with fast internet connectivity.
Where is Belgrade Located?
Belgrade is Serbia's capital and largest city, located in southeastern Europe at the confluence of the Sava and Danube rivers. The city is situated in the central part of the Balkan Peninsula, a region that includes parts of southeastern Europe and the eastern Mediterranean.
Belgrade is roughly equidistant from several major European cities, with Budapest to the north, Vienna to the northwest, Sofia to the southeast, and Athens to the south. The city also has good transportation connections with other parts of Serbia and neighboring countries, including by road, rail, and air.
Why Visiting Belgrade as a Digital Nomad?
Belgrade is an optimal destination for digital nomads and remote workers for several reasons:
1. Affordability
Belgrade is a relatively affordable city compared to other European capitals, offering a lower cost of living, reasonable accommodation prices, and access to cheap meals everywhere.
2. Quality of life
Belgrade is a vibrant and diverse city, with a rich cultural scene, active nightlife, and plenty of green spaces. The city also has a good healthcare system, and safety is generally not a major concern.
3. Digital infrastructure
Belgrade has a well-developed digital infrastructure, including fast and reliable internet connections, modern coworking spaces, and a growing tech scene. This makes it an ideal location for digital nomads who need to work remotely.
4. Location
Belgrade's central location in Europe makes it easy to travel to other nearby destinations, such as Budapest, Vienna, or Sofia. The city's international airport offers direct flights to many major European cities.
5. Cafes and Nightlife
Belgrade has a reputation for having a vibrant and non-stop party scene, with many bars, clubs, and restaurants staying open until the early hours of the morning, especially in spring/summer. The city is also famous for its coffee culture and has a ton of coffee shops and cafes to choose from. We challenge you to find a bad cafe in the city!
How To Get To Belgrade From The Airport
Belgrade Nikola Tesla Airport is located about 18 kilometers (11 miles) west of the city center, and there are several ways to get to Belgrade from the airport:
1. Taxi
Taxis are readily available outside the airport terminal, and the ride to the city center takes around 20-30 minutes, depending on traffic. A taxi ride costs between 1,800 and 3,000 Serbian dinars (around €15-25/$16-25), depending on the time of day and traffic. Make sure to ask the taxi driver to use the taximeter and be aware of illegal taxi drivers who are not rare in Belgrade.
Trip duration: 20-30 mins
Cost: 1,800 and 3,000 Serbian dinars (€15-25/$16-25)
2. Public transportation
Several bus lines connect the airport to the city center, including the A1 line, which runs 24 hours a day. The bus stop is located outside the arrivals area, and the ride to the city center takes around 30-40 minutes, depending on traffic. A one-way ticket costs 300 Serbian dinars (around €2.50/$2.60), and tickets can be purchased from the driver or from kiosks at the airport.
Trip duration: 30-40 mins
Cost: 300 Serbian dinars (€3/$3.20)
3. Car rental
There are several car rental companies that have offices at the airport, and renting a car can be a good option for those who want to explore Belgrade and its surroundings on their own. However, we recommend booking in advance using comparison websites like DiscoverCars.com which gives you the prices among hundreds of car rental companies.
It's worth noting that driving in Belgrade can be challenging due to heavy traffic and narrow streets in some parts of the city, so please be aware of it.
Trip duration: 20-30 mins
Cost: from 5000 Serbian Dinar (from €43/$46), depending on the type of car
Where To Stay in Belgrade As A Digital Nomad
There are several options for accommodations in Belgrade, including:
1. Hotels (highly recommended for weekly rentals)
There are numerous hotels in Belgrade, ranging from budget-friendly options to higher-end hotels. Many of them are located in the city center, making them convenient for exploring the city's attractions, reaching all the cafes and coworking by foot, and saving on transportation.

You can compare and book accommodations through various online platforms such as Booking.com and TripAdvisor.
2. Apartments (recommended for monthly rentals)
Renting an apartment can be a good option for those staying in Belgrade for an extended period, as it offers more space and flexibility than a hotel room. You could for example cook your own meals and save on food expenses or just have a bit more space to work from your apartment if you feel so.
There are many apartments available in the city that you can rent for up to 1 or 2 months using platforms like Airbnb.
3. Hostels (budget option)
As usual, hostels are a good option for budget-conscious travelers, with several affordable options available in the city. They typically offer dormitory-style rooms as well as private rooms. You have quite a few hostels and you find them using platforms like Hostelworld.
4. Halo oglasi (best for finding local listings)
The last option you have is Halo oglasi. This is a very popular online platform for finding local rentals in Belgrade, and it's worth considering for those looking for a more affordable and longer-term accommodation option.
On Halo oglasi, digital nomads and remote workers can find a range of apartments, houses, and rooms for rent throughout the city. Unfortunately, the platform is available only in Serbian. It's important to note that while the prices on Halo oglasi may be more affordable than those offered by hotels or serviced apartments, digital nomads will need to make their own arrangements and speak with locals who might not necessarily be speaking English.
As usual, whatever option you will choose, it's worth noting that the peak tourist season in Belgrade is during the summer months (June-August), and accommodation prices can be higher during this time. However, Belgrade is a year-round destination, and visitors can find good accommodation deals during the off-season.
How Do You Get Around Belgrade?
There are several ways to get around Belgrade. Below are your options:
1. Walking
Many of Belgrade's attractions, cafes, and coworking are located in the city center, and walking can be a great way to explore the city's streets and neighborhoods. Walking is also a good way to experience the local culture and atmosphere of the city. We loved walking around when we went there. So many hidden coffee shops and bars to discover!
2. Taxis
Taxis are readily available in Belgrade and can be hailed on the street or booked in advance, with the latter being the option we highly recommend. Taxis are generally affordable, with prices starting at around 170 Serbian dinars (around €1.5/$2) per kilometer.
Many popular apps such as Uber are unavailable in Belgrade, and you will find only local apps.
Among those, we tried many, but some didn't accept a foreign number for the signup process, except for Pink Taxi Beograd, which we therefore recommend. Be aware though, that the only thing that the app will do is call the taxi for you, but then you will need to buy the ride with cash from the driver. Make sure to check the correct amount in the app and always bring some cash with you!
If you come from Russia, Kazakhstan, Armenia, Belarus, Georgia, Kazakhstan, Kyrgyzstan, Uzbekistan, Lithuania, or Moldova, the Yandex Go Taxi App can also be a great alternative.
Many locals suggested to us Car:Go as one of the most reliable apps to move around but we couldn't manage to sign up with a UK number. You might be luckier than us though, so worth trying!
3. Bike-sharing
Belgrade has a bike-sharing system called "Smart Bike," which offers an affordable and eco-friendly way to get around the city.
Digital Nomads can rent a bike from one of the many bike-sharing stations throughout the city, with prices starting at around 150 Serbian dinars (around €1.25/$1.50) per hour.
4. Public transportation
Although not as efficient as other popular European capitals, Belgrade has a decent public transportation system comprising buses, trams, and trolleys. It can be a cost-effective mode of transport for digital nomads to explore the city.
And while finding your way around the city can be a bit confusing at first, be patient!
Let's just say that the ticketing system it's not as intuitive as it could be.
It's based on prepaid electronic Bus Plus cards (smart and contactless paper) which, in theory, can be bought in Kiosks that you can find around the city and needs to be validated when on board. Once purchased, tickets are valid for 1, 3, or 5 days, excluding night traffic between 00:00 and 04:00.
The base price for the ticket is 40 Serbian dinars (around €0.30/$0.35), and then the cost varies depending on the chosen validity period (1, 3, or 5 days) as well as the number of zones selected.
Finally, if you plan on staying in Belgrade for an extended period, consider purchasing a plastic prepaid card for RSD 250. The card is rechargeable, allowing you to add more funds as needed.
That was the theory. The practice is that we genuinely struggled to find the prepaid cards and many kiosks seem not to have them available. It was also confusing at times, to figure out the pricing.
Despite these few reservations, there's a certain charm to Belgrade's public transportation - even if it's a bit gritty. So, you just have to try it out yourself! Just ensure you avoid rush hours and find a way to buy your prepaid electronic Bus Plus card, and you'll be good to go!
Internet Connectivity in Belgrade
Belgrade has a well-developed and modern telecommunications infrastructure, and internet connectivity is generally pretty fast.
The city has a high level of broadband penetration and is home to several internet service providers (ISPs) offering a range of services to residential and business customers.
Most areas of Belgrade have access to high-speed internet connections, including fiber optic and cable networks. Wireless internet access is also widely available, with many public places such as cafes, restaurants, and hotels offering free Wi-Fi.
In recent years, the Serbian government has made efforts to improve the country's overall digital infrastructure. Several initiatives have been launched to promote the development of new technologies and services. As a result, Belgrade is considered a leading hub for technology and innovation in the region.
eSim for Serbia
If you don't want to waste too much time finding a physical SIM card or you want to avoid swapping your sim (if you don't have a dual sim space), we always prefer using an eSim.
These are the eSim packages that Airalo, one of the most popular eSIM providers, currently offers for Serbia:
| eSim Provider | Price | Data coverage | Validity |
| --- | --- | --- | --- |
| Airalo via Serbia Mobile | $5 | 1 GB | 7 days |
| Airalo via Serbia Mobile | $13 | 3 GB | 30 days |
| Airalo via Serbia Mobile | $21 | 5 GB | 30 days |
You can buy your Airalo eSim here.
Prepaid Tourist Sim Cards for Serbia
If you prefer a physical card, you can easily buy a local tourist prepaid sim at Belgrade airport when you arrive or in the city center.
Serbia has three main mobile operators: Yettel (formerly Telenor), MTS (by Telekom Srbija), and A1 Serbia.
1. Yettel (formerly Telenor Serbia)
Below are all the Yettel sim card options:
| Name | Price | Data coverage | Validity |
| --- | --- | --- | --- |
| Prepaid Internet Tourist | 999 RSD (€8 / 9$) | 5 GB | 15 days |
You will be able to buy another 50 GB for 599 RSD, which will be valid for 30 days on the same sim card.
2. MTS (by Telekom Srbija)
Below are all the MTS Telekom prepaid sim card options:
| Name | Price | Data coverage | Validity |
| --- | --- | --- | --- |
| Tourist SIM | 600 RSD (€5 / 6$) | 15 GB | 5 days |
| Super Tourist SIM | 1800 RSD (€15 / $16) | 10 GB | 30 days |
For both SIMs, there are two extension packs:
3 GB for 7 days: 600 RSD (€5 / 6$)
5 GB for 7 days: 900 RSD (€7 / 8$)
3. A1 Serbia
Below are all the A1 prepaid sim card options:
| Name | Price | Data coverage | Validity |
| --- | --- | --- | --- |
| Hello Stranger | 400 RSD (€3 / $4) | 20 GB | 3 days |
When you add a minimum of RSD 200, you'll receive an extension of 10 days for your data plan. Please note that this bonus is only valid once.
In addition, topping up your plan will also give you bonus data:
For top-ups between RSD 200 to RSD 499, you'll receive 3 GB of data valid for 7 days.
For RSD 500 or more top-ups, you'll receive 6 GB of data valid for 15 days.
If you need more data, you can purchase additional data plans:
3 GB for RSD 300 valid for 5 days.
6 GB for RSD 500 valid for 5 days.
Please keep in mind that purchasing a new add-on will delete the previously activated add-on.
Best Places to Work From in Belgrade as a Digital Nomad
Belgrade is an attractive destination for digital nomads and remote workers who want to work and live in a stimulating and productive environment.
Belgrade has, in fact, a strong tech industry and a thriving startup scene. This means there are many networking opportunities and collaboration opportunities with other professionals in your field.
Its great internet infrastructure and the many cafes and public spaces with free Wi-Fi, make it also easy to stay connected and get your work done virtually anywhere in the city.
Let's see our top picks of the best places to work from:
Best Coworking Spaces in Belgrade
Best Cafes in Belgrade
Cost of Living in Belgrade as a Digital Nomad
Belgrade is generally considered an affordable destination, especially when compared to other European capitals. The cost of living in Belgrade is relatively low, and digital nomads can enjoy a good quality of life at a reasonable cost.
The prices for accommodation, food, and transportation are all very affordable, and you can easily find good deals on local products and services.
These are some examples of expenses you could have in Belgrade:
Accommodation
A one-bedroom apartment in the city center can cost around RSD 70,000/80,000 (€600-700/$650-750) monthly.
Food
A meal at a mid-range restaurant can cost around RSD 600-1200 (€5-10/$5.50-11) while a cup of coffee can cost (€0.90/$1).
Of course, these costs can vary depending on the location, quality, and your personal spending habits.
---
You might also be interested in: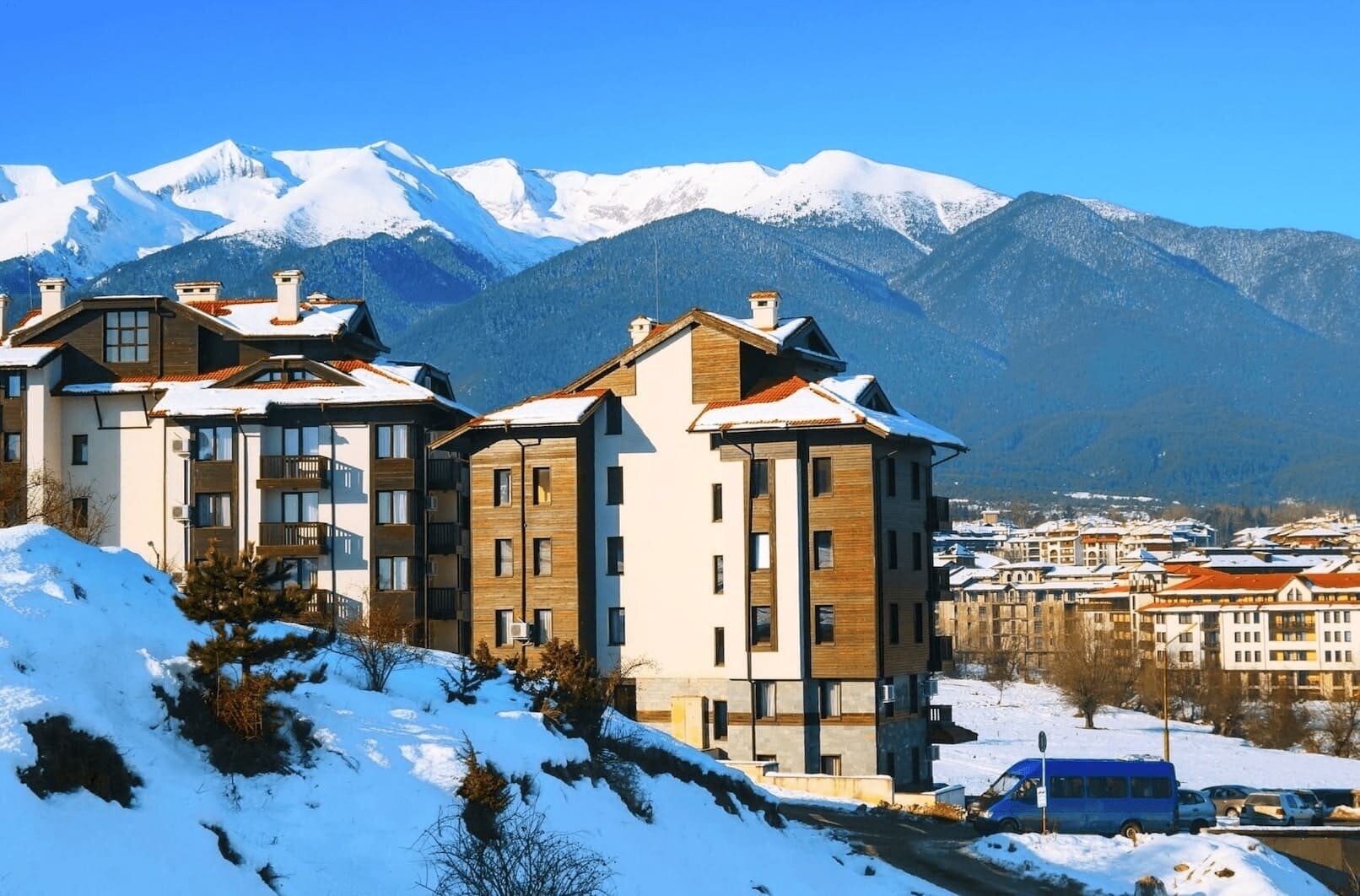 ---
Culture and Food in Belgrade
The culture in Belgrade is rich and diverse, reflecting the city's long and complex history. Belgrade has been influenced by various cultures over the centuries, including Ottoman, Austro-Hungarian, and, above all, Yugoslavian, among others.
One of the defining characteristics of the culture in Belgrade is its strong sense of hospitality and warmth towards visitors. The people of Belgrade are known for their friendliness and welcoming nature, making it easy for visitors to feel at home in the city.
Belgrade also has a rich tradition of music, art, and literature. The city is home to numerous galleries, museums, theaters, and music venues, showcasing the works of both local and international artists. Belgrade's nightlife is also famous, with an abundance of bars, clubs, and cafes that cater to a variety of tastes and interests, especially in summer. Still, we will talk about it in the next paragraph as it deserves a special mention.
Food is another important aspect of the culture in Belgrade. Serbian cuisine is hearty and flavorful, with a focus on meat dishes and grilled specialties. Belgrade is home to numerous restaurants and cafes that serve traditional Serbian cuisine and international dishes from around the world. We recommend trying Surma (cabbage rolls filled with a mix of ground meat, rice, and spices, cooked in a tomato-based sauce); Burek (a savory pastry made with phyllo dough, filled with either meat, cheese, or spinach and then baked); and of course, the famous Ćevapi (small grilled sausages made from a blend of beef and pork, served with traditional flatbread).
Overall, the culture in Belgrade is welcoming, diverse, and deeply rooted in the city's complex history and traditions, so we are sure you will love it!
Best Time To Visit Belgrade as a Digital Nomad
The best time to visit Belgrade largely depends on your personal preferences and what you want to experience during your trip.
If you prefer milder weather and outdoor activities, the best time to visit would be during the spring (April to June) or autumn (September to November) when temperatures are typically mild and pleasant. These seasons also tend to be less crowded, making it easier to explore the city.
If you enjoy warmer weather and want to experience the city's lively summer nightlife (we personally loved it!), the best time to visit would be during the summer months (July to August). However, it can be quite hot and crowded during this time, so be prepared for higher temperatures and more tourists.
If you're interested in winter sports, visiting Belgrade during the winter months (December to February) may be your best option. Although Belgrade does not offer skiing or snowboarding, several ski resorts nearby can be easily accessed for day trips.
Ultimately, the best time to visit Belgrade depends on your interests, schedule, and preferences.
Is Belgrade Safe To Visit?
Belgrade is generally a safe city to visit, and the vast majority of visitors, including female-solo travelers, generally have a trouble-free experience. However, as with any European capital, here are some tips to help you stay safe during your visit to Belgrade:
Be cautious at night - While Belgrade has a vibrant nightlife scene, it's important to exercise caution when out after dark. Stick to well-lit areas, travel in groups if possible, and avoid poorly lit or isolated areas.
Be aware of your surroundings - Pay attention to your surroundings and trust your instincts. If a situation feels unsafe or uncomfortable, it's better to leave and find a safer place. Pickpocketing can happen in areas like the bus terminals and Knez Mihailova Street, Belgrade's central pedestrian location, so be aware of it.
Use licensed taxis - If you need to take a taxi, it's best to use licensed taxis and avoid unmarked or unofficial taxis. Use taxi apps and avoid calling them on the street, if possible.
Take care when crossing the street - Pedestrian crossings can be rare in some parts of the city, so it's important to cross the street carefully, and only at designated crossings.
Be careful if you rent a car - Car theft is a significant issue in Serbia, and digital nomads renting a car should avoid high-risk vehicles such as Volkswagen and Opel. Additionally, it is essential not to leave any valuable items in the car in plain sight.
By taking these basic safety precautions and being aware of your surroundings, you can have a safe and enjoyable visit to Belgrade.
8 Things To Do in Belgrade As A Digital Nomad
Belgrade, the capital city of Serbia, has plenty of things to offer for digital nomads.
Here are some of the top things to do in Belgrade:
Visit Kalemegdan Fortress: This famous fortress in Belgrade has a park and a zoo within its walls. It offers excellent views of the Danube and Sava rivers. In summer they also have plenty of outdoor events and even a club inside of it!
Explore Skadarlija: This Bohemian-style street in Belgrade full of restaurants, bars, and art galleries. We loved it!
Wander around the Belgrade Waterfront: As a newly developed area, Belgrade Waterfront offers a stunning view of the river Sava and a wide range of dining, entertainment, and cultural activities to try.
Enjoy the nightlife: As we mentioned already in this guide, you gotta see Belgrade's famous nightlife. Even if you don't like partying, you can't miss the opportunity to experience the city's vibrant clubbing scene as the Serbs know how to party. You could find very underground parties in old buildings with secret entrances or enjoy bars and clubs outdoors pretty in many areas of the city. Some recommendations of cool places to check out are:
- Beton Hala (a trendy area with many bars and restaurants with outdoor seating areas and beautiful views of the river);
- Ada Ciganlija (an artificial peninsula located in the city's suburbs that is a popular spot for swimming and water sports during the day, and at night it transforms into a lively nightlife destination);
- the many splavovi (in Serbian means "rafts") along the Sava and Danube rivers; the famous floating bars and clubs are a unique feature of the city's nightlife scene. We recommend checking out Freestyler, River, and Last among others.
Try Serbian cuisine: Serbian cuisine is a fusion of Mediterranean and Balkan influences and is delicious. You can try some of the best traditional dishes in local restaurants. To be honest with you, it's not particularly vegan-friendly, so just be aware of it.
Check out the Ada Ciganlija Lake: This is a popular recreational area for locals and tourists, with many water sports activities and cafes around this riverside artificially turned into a peninsula. As Serbia doesn't have any ocean side, this is often referred to as "Belgrade's Sea" so you will see sun parasols and even a nudist beach at the end of it!
Take a walk down Knez Mihailova Street: This is one of the busiest pedestrian streets in Belgrade and is home to many shops, cafes, and street performers.
Visit the Nikola Tesla Museum: This museum is dedicated to the famous Serbian-American inventor and physicist, Nikola Tesla. It showcases his life and work, including a variety of his inventions.
These are just a few of the many things to do in Belgrade but you can of course also explore other attractions such as the famous St. Sava Temple, the Museum of Yugoslavia, and the National Theatre, among others. You have plenty of choices!
Check out this half-day tour that includes many of the attractions we mentioned above:
Digital Nomad Visa for Serbia
The digital nomad visa for Serbia is currently being developed, but the country welcomes digital nomads and anyone earning $3,500 or more per month can apply for an extended stay.
However, for stays of less than 90 days, there is no income requirement, which is beneficial for those testing the waters.
Serbia offers four types of visas, including transit, short-stay (up to 90 days), long-stay (91-180 days), and permanent residency. Regardless of the visa, all foreigners must register with the local police station within 24 hours of arrival.
If you plan to stay in Serbia for more than 90 days, you must apply for a temporary residency permit for up to a year. You can renew your permit annually until you decide to leave the country.
To work remotely in Serbia as an entrepreneur, you must register your business and obtain a work permit instead. Two types of entrepreneurship are available: flat-rate entrepreneurship and business bookkeeping entrepreneurship.
Are You Ready To Live and Work in Belgrade?
That's pretty much all we could share with you to have the best time as a digital nomad in Belgrade.
If you want to receive digital nomad guides like these, sign up for our newsletter and get upcoming articles straight to your inbox!
You can also follow us on Instagram and join our Facebook Group if you want to get in touch with other members of our growing digital nomad community!
We'll see you there, Freaking Nomads!
Disclosure: Hey, just a heads up that some of the links in this article are affiliate links. This means that, if you buy through our links, we may earn a small commission that helps us create helpful content for the community. We only recommend products if we think they will add value, so thanks for supporting us!