Let's be honest. How often do you think people saw your pictures on social media and thought 'OMG, these Freaking Nomads...' while looking at yet another picture-perfect moment on the other side of the world?
They probably didn't like you stepping up and designing a life on your own terms. So they thought you were a just a lucky person or, worse, you were born rich to afford this kind of dream lifestyle.
Here at Freaking Nomads, we want to change that.
We want to create a safe environment for all digital nomads and remote workers to freaking feel themselves.
YES! - WE ARE FREAKING NOMADS. And we are proud of it. We live an unconventional life outside of the rat race and don't like settling down.
So we decided to create this publication as a one-stop destination for all things digital nomads, to help them navigate any challenges and live the best version of themselves.
And while we do it, we want to give the world our authentic and raw opinion – no filters needed!
Are you ready to get on board and join our mission?
If so, feel free to join our newsletter and receive our latest articles and guides from digital nomads by digital nomads, directly in your inbox.
Or join us on Instagram @freakingnomads and on Facebook to see which content other fellow nomads share in the community.
We can wait for you to join us!
Meet The Team
Irene Lidia Wang
Irene Lidia was born in Italy to a Chinese father and an Italian mother. Growing up, she always felt like she didn't quite fit in because of her mixed heritage. She often felt like an outsider, caught between two cultures and never fully accepted by either. Determined to find her own path, she decides to move to London to study at university. The change of scenery is refreshing, but she still struggled with feelings of not belonging. She realizes that the issue was deeper than her physical location - it was an internal struggle.
The turning point comes when she becomes a digital nomad, thanks to which Irene is able to travel the world while working remotely as a freelance UX Designer. This new lifestyle allows her to come into contact with new cultures and finally gives her a sense of freedom and belonging that she had never felt before. Inspired by this life experience, she founds Freaking Nomads, with the personal mission of creating a safe and inclusive space in which everyone doesn't need to belong to any place or culture to feel at home.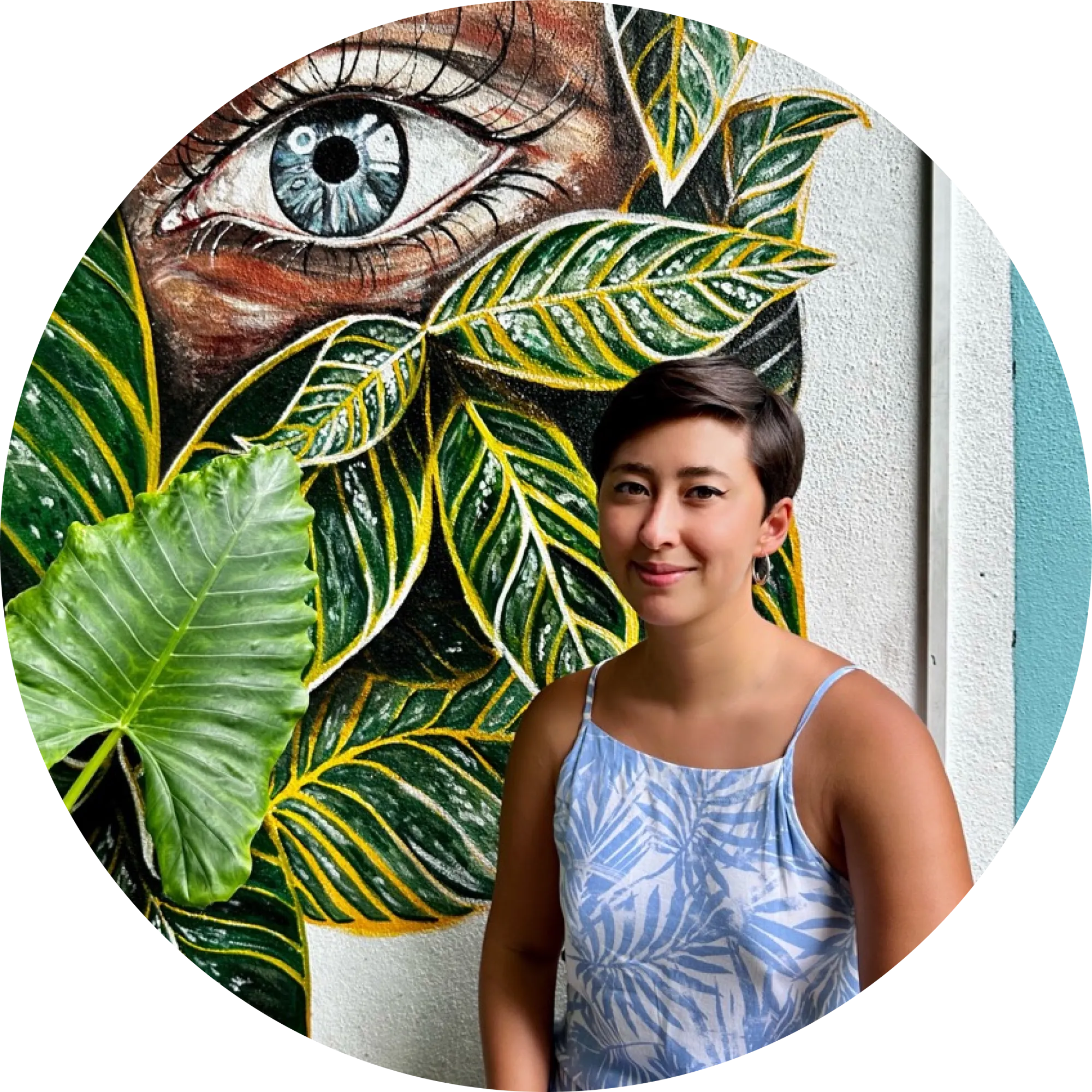 Luca Mussari
Born in a small town in Southern Italy, Luca is a corporate dropout turned into a full-time location-independent worker.
Like many Italians, he leaves Italy to move to London in his early 20s in search of better opportunities. His first job as a waiter in a Japanese restaurant allows him to learn English and continue his university studies in London. Sooner than expected, Luca starts climbing the corporate ladder getting the chance to work as a manager for a global media agency and two British multinational companies.
The Covid-19 pandemic happens in 2019 and the event makes him reconsider his priorities in life. A series of panic attacks during the night drive him to drop everything and start his independent career as a freelance SEO consultant. This allows him to become a digital nomad and work and travel at the same time. Driven by this newly acquired freedom and flexibility, he founds Freaking Nomads, with the personal mission of inspiring people to get the courage to start unconventional paths if they feel to and seek their happiness however they want and, above all, wherever they want.