Living the digital nomad lifestyle is as enriching as it is plain fun - that's why so many of us have jumped on the remote working bandwagon to travel to our hearts' content. But before you go on your next excursion, take some time to address the risks that come along with being a digital nomad traveler. From theft and accidents to lost equipment and medical emergencies, many things can go south.
So, whether you're surfing on the Gold Coast, backpacking in Sri Lanka, or RVing in an unfamiliar city, you need an insurance plan that has your back. And we'll help you choose one today!
In this article, we'll compare the 7 best digital nomad insurance plans to help you choose the one that will get you peace of mind, no matter where your adventures take you!
7 Best Digital Nomad Insurance for Travel & Health
🟡
Note: We are not insurance professionals or an insurance company. This is based on our editors' research, who are not insurance professionals. Make sure you choose the best digital nomad insurance for you personally, and always check the insurance provider before purchasing any digital nomad insurance.
What is a Digital Nomad Insurance?
Digital nomad insurance is a specialty insurance type geared toward digital nomads, those who travel frequently and work remotely. More often than not, plans like these include coverage for accidents, health issues, and the tech you use for work.
But that's not all - these travel insurance plans may also cover the fun things you plan on doing after arriving at your destination, like:
Rock climbing
Bungee jumping
Surfing
Digital nomads frequently country-hop, so selected digital nomad insurance plans offer global coverage - also called worldwide coverage. This coverage extends across the globe, eliminating the need for you to purchase a new plan every time you travel to a new country.
Digital Nomad Travel Insurance vs Digital Nomad Health Insurance: What's The Difference?
Before we go any further, it's important to differentiate between digital nomad travel insurance and digital nomad health insurance. The two are different and serve unique purposes. Here, we'll help you sort through each of them.
Digital Nomad Travel Insurance
Digital nomad travel insurance covers unexpected issues that occur during your travels. Though it usually covers health emergencies, it does not replace your health coverage. It rarely covers ongoing or preventive health services or procedures like your seasonal allergies or contraceptive pills. But if you injure yourself while climbing Mount Elbrus in Russia or get bitten by a Coastal Taipan, travel insurance will likely cover the expenses associated with that.
This type of insurance also covers a myriad of other travel-related expenses, as we mentioned earlier. It's an all-encompassing plan to keep you financially secure as you explore and work as a digital nomad.
Digital Nomad Health Insurance
Digital nomad healthcare insurance covers your ongoing medical needs and treatments. The plans may cover preventive care (immunizations, screenings, etc.), routine checkups, prescription costs, emergency care, and more. The coverage is much more comprehensive health-wise than travel insurance plans and serves many of the same functions as your run-of-the-mill health insurance policies.
Sometimes, health insurance plans like these may also cover vision, dental, and mental health expenses. And there are also combo plans - called travel medical plans - that cover both health-related and travel-related costs/situations.
7 Best Digital Nomad Insurance Providers For Travel & Health
With all that understood, it's time to get into the best travel insurance options for digital nomads. They will give you the protection you need to enjoy your travels without worries.
In this section, we'll share with you 9 top digital nomad insurance companies, what's included in their plans, pricing, the pros and cons, and more. By the end of this section, you'll know much more about the options available.
Overall Best Travel Health Insurance for Digital Nomads
Do you yearn to sample life beyond the country's borders with the security of an industry-leading insurance plan? If so, Nomad Insurance may be exactly what you want. It's, without a doubt, one of the best travelers insurance providers in existence.
Nomad Insurance is an invaluable resource and safety net for digital nomads everywhere. The company provides both global travel medical insurance and global health insurance specifically tailored to your needs as a nomad.
What's Included in SafetyWing Insurance Plans?
The SafetyWing Nomad Insurance Travel Medical Plan option offers digital nomads medical and travel insurance. Its medical benefits support travelers when they find themselves in an accident or suffering from an illness they need professional treatment for.
Here are some Nomad Insurance's plan specifics to be aware of:
The max limit (the highest amount the plan will pay) is $250,000 for people under 65 and $100,000 for people under 65.
The deductible (the amount you'll be required to pay before the plan pays anything) is $250.
Specific services covered that are instead included, but aren't limited to are:
Intensive care
Ambulance charges
Hospital room and nursing services
Physical therapy
Chiropractic care
Dental (emergencies only)
The travel portion of Nomad insurance covers the travel-specific side of things. Not only does it cover you when your trip is delayed, but it also covers:
Lodging expenses in the event of a natural disaster ($100 per day for 5 days)
Lost luggage up to $3000 total per certificate. You get $500 per item
Personal liability coverage for accidents or situations where someone else is harmed and you're deemed liable
Emergency medical evacuation up to $100,000-lifetime maximum
For detailed coverage information, see Safety Wing's Description of Coverage document.
Pricing for Nomad Insurance by SafetyWing
A 1-month Nomad Insurance travel health plan for a traveler who's 10 to 39 years old costs $45.08 at the time of this writing.
This is pretty cheap for one of the best international medical insurance plans for travel. Here's how the pricing works out for older travelers in the same scenario:
40 - 49 years old - $73.92/month
50 - 59 years old - $115.92/month
60 - 64 years old - $157.36/month
65 - 69 years old - $157.36/month
These plans have a $250 deductible and a $250,000 max limit (the most the insurance plan will pay, no matter what).
Or check out our full review of SafetyWing here: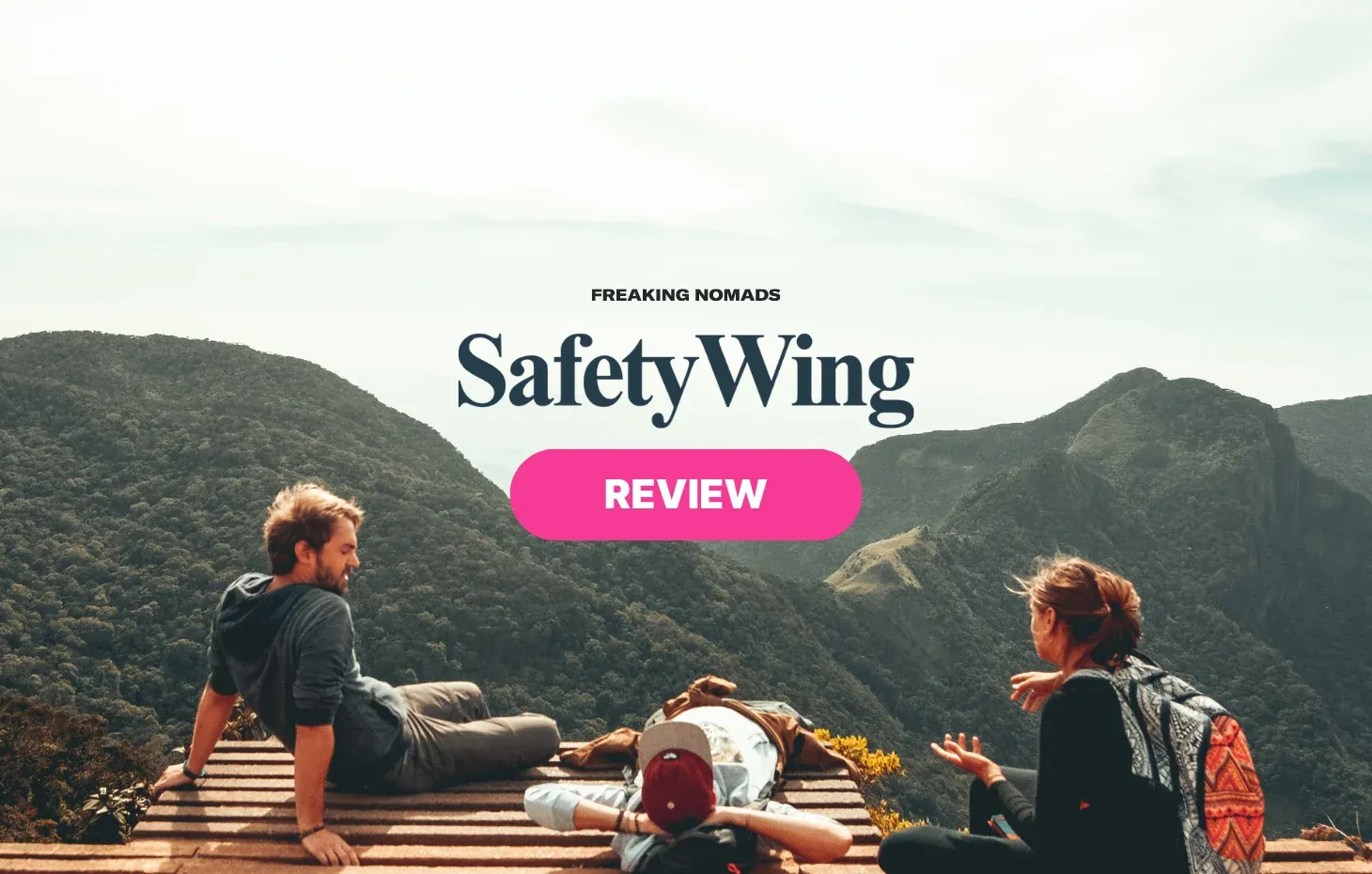 Best Worldwide Insurance for Digital Nomads Under the Age of 49
Serious digital nomads who are willing to pay a little more for full travel coverage should consider Heymondo. The company is technology-focused, and its website explains your coverage options in very simple terms, making the insurance-buying experience straightforward. In addition, customers can use a Heymondo app to manage their insurance coverage, contact customer support, and more.
What's Included in Heymondo Travel Insurance Plans
What'll be included in your plan will depend on the specific plan you choose. There are three main types of travel insurance offered by Heymondo: coverage for your medical expenses, luggage theft and damage, recreational activities, trip cancellation, and repatriation. You could get up to $10,000,000 in medical coverage, and COVID-19 care is also included.
Single trip - You'll choose the single trip plan if you only need coverage for one trip.
Annual Multitrip - For digital nomads who want to plan ahead and need a plan for a series of trips over the course of a year.
Long Stay - Long stay coverage is for those who are already abroad and want to be able to renew their plan frequently.
You can also add coverage for electronics and adventure sports - these benefits are optional.
Pricing for Heymondo Insurance Plans for Digital Nomads
Heymondo is pricier than some options on our list, though you may find that the enormous benefit amounts and coverage justify that. To give you an idea of what to expect, for an American citizen's 30-day trip to Aruba, the cost would be $116.10 for the base plan and $152.39 for the premium plan.
🟡
Note: People over 49 years old would not qualify for these plans.
Best Medical Travel Insurance for New Digital Nomads
Looking for a simple, hassle-free insurance-buying experience and generous benefits? Genki is a great option to consider.
Genki nomad travel medical insurance, which Allianz Partners back, prides itself on providing travel health insurance that has the following characteristics:
A nice selection of benefits for digital nomads
An affordable monthly payment
The ability to cancel the plan at any time
To keep things simple, Genki provides just two insurance plans: World Explorer and World Resident.
The World explorer plan is for travelers who intend to take multiple brief trips or a few long-term trips.
The World Resident plan is slightly different and geared toward digital nomad expats or long-term travelers. We'll get into each of the plans in more detail in the next section.
What's Included in Genki International Travel Insurance for Digital Nomads?
Now, let's explore both the World Explorer and World Resident plans offered by Genki insurance, which many believe is the best international health insurance for travelers.
Genki World Explorer
The World Explorer plan is for digital nomads up to 49 years old. The plan can be used when traveling to any country worldwide. You can secure a plan for terms ranging from 1 month to 2 years and cancel your plan at any time. There are no plan limits!
To sign up for the plan, you only need a few minutes and some basic information about yourself.
Here are a few things covered in this travel health insurance plan:
Both inpatient and outpatient care
Medical prescriptions
COVID-19 treatment
Hospital and doctor treatments and services
Medical transport
Sexually transmitted diseases
Repatriation cost reimbursement
Limited dental, mental, and pregnancy coverage
Coverage for a select number of activities and sports
If you choose this plan, you won't have access to benefits related to:
Physiotherapy
Osteopathy
Chiropractic care
Single hospital room
Acupuncture
Pre-existing conditions you knew about up to 6 months prior to departing for your trip
*This is not an exhaustive list of what's not covered by the policy. To find out exactly what the plan covers and doesn't cover, refer to the plan benefits on their official website.
Genki World Resident
The Genki World Resident plan is a much more heavy-duty plan that includes a wider variety of benefits and is available to people of all ages. This is because the plan is designed for long-term travelers and expats. Like with the World Explorer option, you can cancel the plan anytime.
The sign-up process for this plan is a bit more involved than that of the World Explorer plan. You'll have to submit an application and then wait up to a week for a response from Genki.
The list of covered benefits is extensive, including everything in the World Explorer plan. But in addition to that, it includes expanded pregnancy, mental health, and dental coverage. And you also get access to:
Physiotherapy
Osteopathy
Acupuncture
Eye exams, glasses/contact lenses, and vision correction
Rehab services
Expanded list of covered activities and sports
And more! See the full plan benefits for more information.
Pricing for Genki Nomad Travel Insurance
If you've been hunting for cheap international health insurance, Genki is a great option. Pricing is very low for the caliber of coverage digital nomads get with Genki. For the base plan, you'll pay as low as 35.70 EUR/month; for the premium World Resident plan, you'll pay as little as 105 EUR per month.
Or check out our full review of Genki here: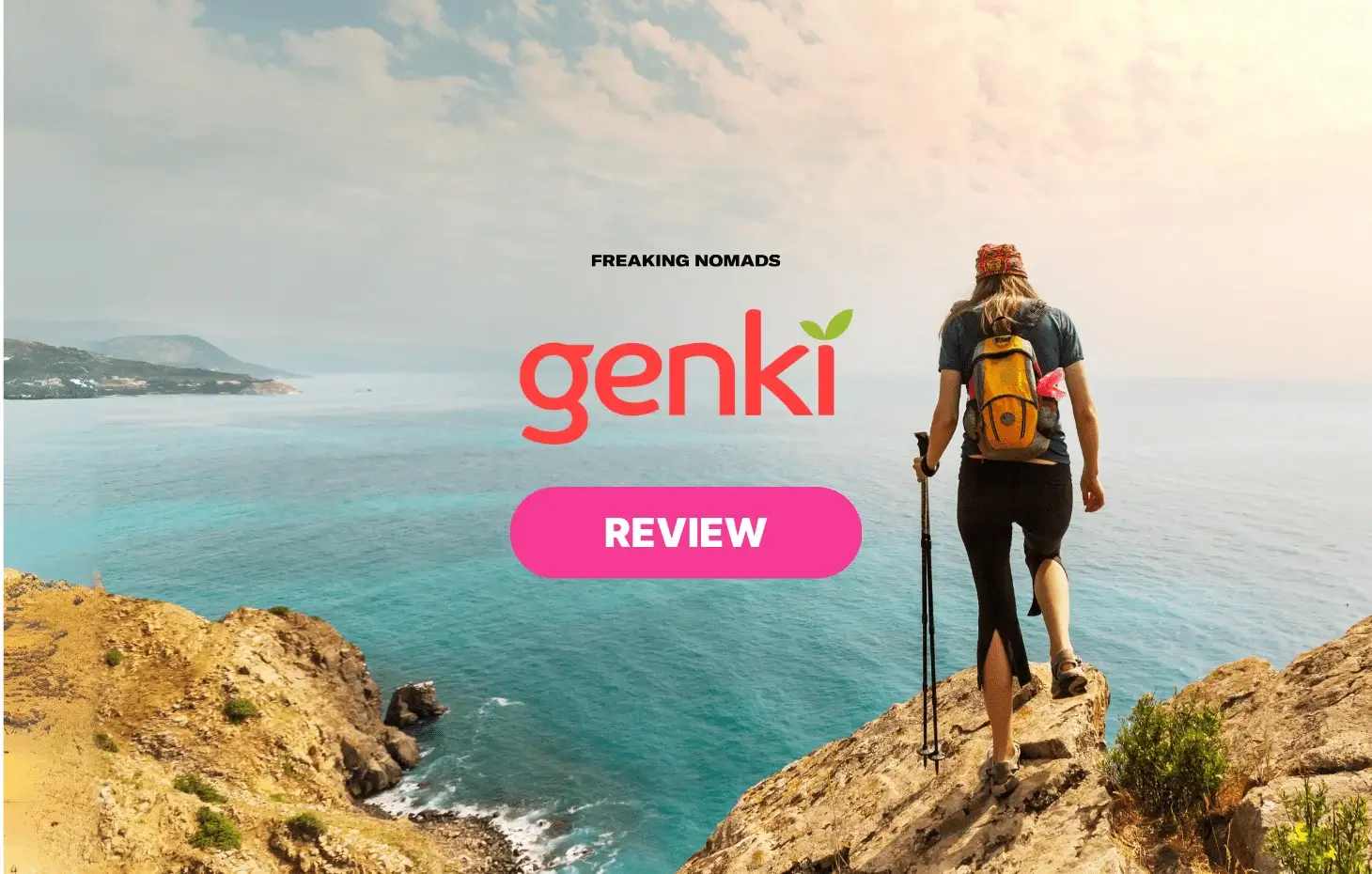 Digital Nomad Insurance With Greatest Plan Variety
Looking for an insurance plan that's been painstakingly crafted for you? Insured Nomads offers multiple plans with terms and benefits that apply to specific types of digital nomads.
There are 4 travel plans available, and they include:
The right plan for you will depend on your travel plans, finances, and ultimately how much coverage you want for your peace of mind.
What's Included in Insured Nomads Plans?
Being in the dark regarding your travel insurance is never the way to go. So, we'll look at each of the 4 Insured Nomads plans here in detail so you'll know what they cover.
World Explorer Plan
The World Explorer plan is tailored to any digital nomad who wants to take a trip for at least 7 days and up to a year (364 days). You get one chance to extend your plan based on your preferences and needs - the extension may be for up to 6 months. As a whole, the plan provides up to 2 million dollars in medical benefits for travelers.
This plan covers:
Medical and personal accidents - you can get up to $2,000,000 in coverage if you select that amount. Outpatient and telemedicine benefits are included
Repatriation costs to get you back to your home country in an emergency
Unexpected costs associated with accidental death while you're abroad
Personal liability coverage if you cause someone else harm and are found legally liable
World Explorer Multi Plan
The World Explorer Multi Plan is unique; it's for digital nomads who intend to take trips several times over the course of a year and then come back home. The plan will give you the protection you need whenever you're abroad. You can get up to $1,000,000 in coverage should you select that level of coverage during the quotation process.
Here are some things you can expect to be covered by the plan:
Medical expenses for emergency situations that arise while you're abroad
Repatriation costs associated with traveling back home
Outpatient care for conditions that arise when you're abroad
Telemedicine
World Explorer Guardian Plan
The World Explorer Guardian plan allows you to select specific amounts of coverage for health and medical travel insurance coverage. You can choose between $50,000, $250,000, or $500,000 of total medical benefits. Each of the plans includes trip cancellation and interruption coverage. The $250,000 and $500,000 coverage options include a pre-existing condition waiver. The most expensive coverage option (the one with a $500,000 medical coverage amount) allows the policyholder to cancel their coverage for any reason.
World Explorer Hotspot Plan
Insured Nomad's World Explorer Hotspot plan is for digital nomads looking to travel to riskier countries like Afghanistan or Iraq. The plan covers travel-related medical expenses, personal accidents, wrongful detention costs, natural disaster costs, and more. But what really stands out about this plan is that it also covers search and rescue endeavors and will even cover part of a kidnap remand should you be held for ransom.
Pricing for Insured Nomads Travel Insurance
Travel plans through Insured Nomads are a little expensive compared to others on this list. For example, a one-month World Explorer plan for someone between 30 and 39 costs over $100.
Still, the amount you'll end up paying depends on your trip length, age, and where you'll be traveling. It also depends on whether you'll stop in the U.S. during your travel period or add additional adventure sports/marine coverage.
Though Insured Nomads plans aren't the cheapest, they are still very much attainable on the average budget. So, don't let pricing alone deter you from exploring plans from this reputable company.
Most Comprehensive Travel Insurance Plan for Digital Nomads
If you like the thought of a digital nomad insurance plan created by travelers for travelers, check this plan out. The plans offered by World Nomads are fully loaded and leave very few things out.
World Nomads Travel Insurance is a well-known insurance provider that offers travel plans that cover a broad range of emergencies and situations nomads come across. The company offers plans tailored to you; you get to choose between their Standard plan and Explorer plan. Here's what you need to know about the plans:
💰
The Standard plan is for the average digital nomad with basic coverage in general areas (more on that below). It's the most affordable plan that World Nomads travel insurance provides.
🥾
The Explorer plan, which is more expensive, includes coverage for a higher number of sports/activities. It also has higher reimbursement limits for repatriation of remains, trip cancellation, trip interruption, trip delay, baggage/personal effects, and more. It's for digital nomads that plan on indulging fully in their trips and sampling everything on offer.
What's Included in World Nomads Travel Insurance Plans?
You want your trip to go off without a hitch, and World Nomads can help with that.
World Nomad travel insurance plans come with a laundry list of benefits you'll find to be interesting and incredibly useful. Assault, adventure activities, trip delays, and pregnancy are just a few benefits you can expect if you go with this plan.
Here, we'll take a deeper look at what's included:
Delayed Baggage
You've arrived in Paris on time, anxious to set your sights on the Louvre, but where is your baggage? When your baggage runs at least 12 hours behind, you can use your plan to access essential clothing items.
Trip Delays
Trip delays may occur for a myriad of reasons, including flight cancellations due to mechanical problems with the aircraft to closed roadways that make you miss your flight. When your trip is delayed by 6 hours or more, and the situation meets the eligibility qualifications set by World Nomads, you can get reimbursement funds for the money you had to put up for extra food, lodging, transportation, or other expenses. You could also get money back for pre-paid portions of the trip that you cannot use.
Travel Accidents
One thing you're probably not planning for is an accident, but it can happen. This part of the plan covers any accident-related hospital stays, doctor visits, prescription medications, evacuations, and treatments to ensure that a travel accident doesn't ruin you financially.
Adventure Activities
A big part of traveling is taking part in adventure activities you'd never be able to try at home. It'll be covered if something unexpected happens during an approved sport or activity (a sport that World Nomads cover).
Restrictions apply - so make sure to check their policy documents for clarification.
Additional Plan Benefits
The above benefits are indispensable when you're out and about abroad. But that's not all you get with a policy from World Nomads. Here are some other benefits included in a World Nomads policy:
General medical services, medicines, and outpatient treatment while you're abroad
Medical treatment costs after being affected by a terror attack
Evaluation and treatment for tooth pains that creep up suddenly
Repatriation (returning to your own country) following an emergency that requires you to evacuate.
Expenses for COVID-19-related emergency medical services, medical evacuation, and trip cancellation, interruptions, or delays
Costs associated with pregnancy complications
Costs of lost or damaged baggage or gear
Pricing for World Nomads Travel Insurance
World Nomad's pricing is not as transparent as some of the other travel insurance companies on this list. Luckily, finding pricing for World Nomads takes just a few clicks.
To give you an idea of the pricing for World Nomads plans, we entered some dummy information into the quote form to reflect a 1-month plan for one person aged 30. For a plan like this, you'll pay $127.64 for the Standard Plan and $225.91 for the Explorer Plan.
Most Innovative Nomad Travel Insurance
If you've ever submitted a claim to insurance, you know it can be weeks or months before you see reimbursement. For digital nomads who want to try something different, PassportCard for nomads might be your savior!
Traditional insurance companies provide you with a list of benefits, and you access them through the claims submission process. Sometimes that means you have to use your money upfront and wait for reimbursement from the insurance company later. You don't have to do that with PassportCard insurance for nomads. Instead of using your own money, you'll use your PassportCard in real-time to pay your medical bills.
You'll first have to sign up online and then wait to receive your card in the mail. And then, when you get to your destination and need care, you'll first contact PassportCard, and they'll load the card with the funds you need. At that point, you can swipe your PassportCard and pay for your services. It's really that easy! And there's also 24/7 support to help you out as needed.
What's included
The PassportCard is an international insurance plan that covers certain medical services and treatments you may need as you travel the world. You get to choose between two main plans - Remote and Comfort.
Remote Plan
The PassportCard remote plan offers the traveler basic coverage with a plan limit of up to $1,000,000. It's a 12-month renewable plan that you can cancel at any time. It's also deductible-free!
This plan covers the following:
Emergency medical services
Emergency surgery and inpatient care
Emergency dental coverage up to $1,000
Non-urgent medical treatments, surgery, and hospitalization up to $5,000
Physiotherapy and chiropractor treatments
Outpatient care
Maternity and childbirth
The plan does not include mental health, childbirth/maternity complications, treatment for continuous medical conditions, chronic and routine medical care, cancer screening, and treatment, organ and bone marrow transplants, imaging, or mental health care.
Comfort Plan
The comfort plan is the most comprehensive plan of the two. It's for heavy travelers who often take long-term trips - it doesn't leave much out regarding benefits. This plan has no deductible and has a plan limit of up to $3,500,000. The plan includes just about all of the benefits of the remote plan but also covers:
Hospitalization and inpatient care for continuous medical conditions
Chronic and routine medical care
Cancer screening and treatment
Bone marrow and organ transplants
Mental health care
Pricing for Passport Card Digital Nomad Insurance
PassportCard is not the cheapest insurance you'll come across. The remote plan for someone in their 30s with no chronic medical conditions starts at $119 monthly. The higher-cost comfort plan starts at $214 per month in that same scenario. But in this case, you should consider the convenience of paying for your care with the PassportCard. You won't have to deal with the rigamarole that comes along with the traditional claims process.
Best Digital Nomad Insurance for Europe and the UK
True Traveller is a travel insurance provider backed and run by travelers who know your needs and struggles as a digital nomad. The company is newer on the scene but has earned stellar ratings on review sites like reviews.io. If you're looking for single or multi-trip travel insurance coverage with benefits that fit your risk profile like a glove, TrueTraveller could definitely be it for you! It is, of course, the best travel health insurance for European digital nomads.
🟡
Note that this insurer doesn't cover travelers outside of the UK and Europe.
What's included in True Traveller Travel Insurance Coverage
There's no single insurance plan for all True Traveller customers - instead, there's a coverage option for every type of digital nomad. Here's a list of coverage options you get to choose from, as well as general information about what they cover:
True Value Plan
As a base option to save you the most money, the True Value plan covers the following expenses for digital nomads and travelers in general:
Medical expenses - 10,000,000 British pounds max
Baggage costs - 1,000 British pounds max (optional)
Trip cancellation - 1,000 British pounds max
Personal liability - 1,000,000 British pounds max
Accidental disability - 10,000 British pounds max
Repatriation - 10,000,000 British pounds max
It doesn't cover travel delays, travel abandonment, or missed departures. Check the full plan benefits for more detailed information.
Traveller Plan
The Traveller insurance plan covers more than the True Value Plan, including travel delays, travel abandonment, and missed departures (unavailable in the True Value plan).
Medical expenses - 10,000,000 British pounds max
Baggage costs - 2,000 British pounds max (optional)
Trip cancellation - 3,000 British pounds max
Personal liability - 2,000,000 British pounds max
Accidental disability - 15,000 British pounds max
Repatriation - 10,000,000 British pounds max
Traveller Plus Plan
The most comprehensive True Traveller plan gives you even higher benefit limits.
Medical expenses - 10,000,000 British pounds max
Medical expenses - 10,000,000 British pounds max
Trip cancellation - 7,500 British pounds max
Personal liability - 2,000,000 British pounds max
Accidental disability - 25,000 British pounds max
Repatriation - 10,000,000 British pounds max
You can personalize your plan by adding protection for baggage, travel disruption, scooter or motorbike riding, and more.
Pricing for True Traveller Travel Insurance
Pricing for the base True Value plan is more expensive than World Nomads and several other plans we've covered above. For a 30-day worldwide plan for a 30-year-old person, the pricing works out to:
True Value - 78.45 British Pounds
Traveller - 98.04 British Pounds
Traveller Plus - 116.51 British Pounds
---
You may also be interested in: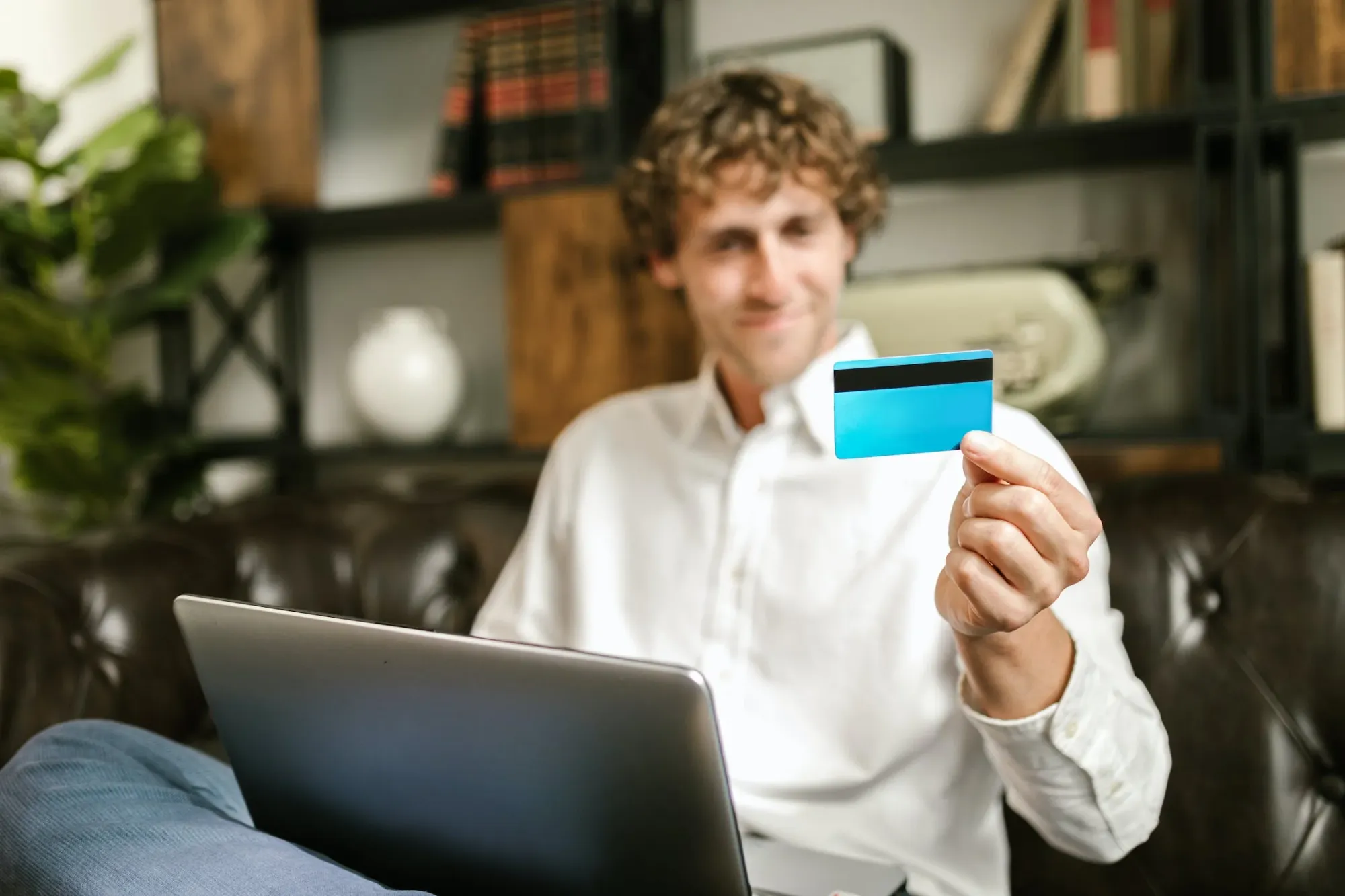 ---
Why You Need a Digital Nomad Insurance?
Adding another expense to your travel budget may be more than a notion, but for the average digital nomad, leaving home without travel insurance is a big no-no. Digital nomads everywhere need travel insurance, and there are several reasons why.
Expenses from Accidents
Hospitals and doctor offices at many of your dream travel destinations won't take health care plans from your home country. So, if you get food poisoning while sampling foreign cuisine, injure yourself out on the waves, or get into a car accident, you could be left with a hefty bill you'll need to pay out-of-pocket. And if you end up needing medical transportation, things get even more expensive - hundreds of thousands of dollars more expensive. Having access to coverage in the event of an accident is essential.
Changing Travel Plans
Travel plans are never set in stone, and your itinerary could change at the drop of a hat. There may be instances when you need to rush home or move to a different location abruptly. Your travel plans could even be canceled before they begin. What do you do?
When you are not able to get reimbursement for your airline tickets, hotel stay, or other travel-related expenditures, a digital nomad travel insurance plan could really come in handy. The plan may allow for reimbursement, even for non-refundable charges, if you haven't used those services.
Lost Luggage
When the plane lands, most are thankful they safely made it to their destination. But their luggage or backpack is lost when they go to the baggage claim. This is a frustrating situation for any nomad traveler. Sometimes, you're able to recover your luggage, and other times it's lost forever. Travel insurance can provide the financial assistance you need to replace lost items.
Getting Into a Country or Obtaining a Visa
Depending on where you intend to travel, you may need travel insurance to get a digital nomad visa or to enter the country as a tourist. To determine whether this is true in your case, you should talk to the governing authorities beforehand. No one wants to pay for a ticket, board a plane, and arrive at a country only to be denied entry.
Equipment Costs
Will you take a camera, laptop, or other equipment abroad with you? Some travel health insurance plans cover you if your gear is lost or stolen. There will be requirements for what's covered, but the plan could save you some frustration and money should you need to replace your gear.
As you can see, you'll probably need insurance for your next international trip. But you shouldn't go with just any coverage. Choose from the best international insurance plans anywhere.
What to Consider When Choosing The Best Digital Nomad Insurance
By this point, you probably have an insurance company in mind. But before you select a plan to secure your adventures, we encourage you to give things a little more thought. There are so many things to consider when choosing travel insurance for digital nomads, and we'll go over the most important ones below to help you out.
Long-term vs Short-term Policies
Long-term policies will cater to travelers who need coverage for several months, up to a year. Plans like these will offer continual coverage during the plan period. Often, longer-term policies offer more comprehensive coverage since the insured will be away longer. And the longer you are in a foreign country, the higher your chances of experiencing accidents or unfavorable circumstances. You'll usually pay more for a long-term policy than a short-term policy. If you plan on being gone for more than a few months at a time, a long-term policy will likely be a better fit for you than a short-term one.
On the other hand, short-term policies are good for those who'll be taking either a single trip or a few trips over a specific period. These plans usually cover unexpected events and accidents rather than routine medical treatments.
Take a moment to decide whether a long-term or short-term plan would be better for you.
Insurance for remote work-related injuries or illnesses
As you may already have gathered, digital nomads can get injured while completing remote work duties. Some of the most common remote work-related injuries include repetitive stress injuries like tendonitis and carpal tunnel syndrome, vision issues from hours staring at a backlit computer screen, back and neck problems, slips and falls, and more. Some travel insurance plans for digital nomads contain provisions to protect policyholders from the unexpected costs associated with these injuries, but not all of them do.
Before selecting a plan, we encourage you to take a very close look at the plan documents to see whether it covers remote work-related injuries.
Medical coverage
Medical coverage is a benefit included in most digital nomad insurance plans, and that's because medical issues can be highly expensive in a foreign country without adequate financial protection. The amount of medical coverage you'll be privy to varies widely from plan to plan. After reading about several travel insurance plans, you may have already noticed that some plans have more comprehensive medical coverage than others.
When exploring the medical coverage portion of any digital nomad insurance plan, you should consider the following factors:
Your coverage limit - The coverage limit is the highest total dollar limit the plan will pay for your medical costs.
The plan deductible is the amount you'll pay outright before the insurance coverage applies. Outlandishly high deductibles are something to stay away from, definitely.
Covered medical services and treatment - Most digital nomad insurance plans will cover emergency medical services, outpatient treatments, and medical prescriptions. But that's not the case with all plans. So, it's also important to look at the plan exclusions and ensure you're okay with those.
Repatriation coverage
For those who don't completely understand, repatriation coverage is a benefit that typical digital nomad insurance plans provide. It covers you in the event that you need to return home due to an injury or illness. And if you pass away while you're abroad, this plan benefit will cover some or all of the costs associated with transporting your remains back to your home country. You never know what may happen on your travels, so repatriation coverage is nice to have.
Coverage for personal property (baggage loss, electronics, etc.)
Before hopping on the plane, digital nomads often pack a computer, computer accessories, a camera, and much other equipment necessary to do their job abroad. On top of that, you need clothing and other personal effects; you'll pack those in your checked baggage. Most digital nomad insurance plans include coverage for personal property to protect the physical items you take with you.
The way that insurance companies handle this specific benefit is to set a maximum dollar limit to cover the items. The insurance company won't pay a dollar more than the limit set from the get-go. But don't think that just because something was misplaced or taken from you, the insurance will automatically pay for it. There are often specific requirements and exclusions in place in regard to how much you'll be reimbursed.
Our advice is to take inventory of what you'll be taking with you on your trip and then verify the coverage limit for the plans you're considering. If the limit is way below the value of your items, this is a problem.
Cost
Digital nomad insurance costs vary widely based on the insurance provider, what a given plan covers, how old you are, and more. Some 1-month travel insurance plans may cost as little as $30 to $40, while others can climb to more than $100 monthly. The more comprehensive a plan is, the more you'll ultimately pay for it.
It's important not to look at your insurance plan costs in a vacuum. Look at the cost, covered services, and any dangers you foresee. You don't necessarily have to pay an arm and a leg for a good plan - as you've learned above, affordable digital nomad insurance options exist.
Pre-existing medical conditions
If you suffer from a pre-existing medical condition, it pays to be extra thorough when considering which digital nomad insurance plan you should choose. Let's say you have pre-existing diabetes, and it's not covered under your plan. Should you experience a diabetes complication during your travels, it may not be covered, and you could be out a ton of money. Even worse, some foreign countries won't even treat you if your care isn't covered by insurance. So, if you have a pre-existing condition, look closely at what a given plan covers and inquire about waivers for pre-existing conditions as needed.
Adventure activities coverage
One of the best things about being a digital nomad is being able to participate in activities and sports in a new and exciting atmosphere. But there's no denying that accidents don't discriminate by the situation - they can happen while you're having the time of your life ziplining, bungee jumping, or rock climbing. To save you some funds and frustration, some digital nomad insurance companies include coverage for activities like these and certain sports.
But you shouldn't assume that all of them do. Every plan is different, so before making a plan selection, make sure that you look very closely at covered activities and sports.
Emergency evacuation coverage
Emergency medical evacuation becomes invaluable when your emergency treatment plan requires moving you to a specific facility. Sometimes, the facility you find yourself in doesn't provide enough care for your specific health situation, illness, or injury. And when you're incapacitated and unable to get yourself to another facility, an evacuation service will transport you for an often astronomical fee.
Select digital nomad insurance plans to cover this to offset some of the costs so you can focus more on your health and less on your wallet.
Insurance Claims & Time
Wouldn't getting your digital nomad insurance claims submitted and paid immediately would be great? It turns out that not every travel insurance company has a good handle on the insurance claims process. As a result, many digital nomads end up dealing with long claims processing times. Sometimes, submitting a claim to a travel insurance company can even be difficult.
Insurance claims can be relatively complex to process, and depending on the company, there could be hundreds, if not thousands of claims in the queue. So, when you're looking for a digital nomad insurance provider, always ask or try to get a feel for how long it takes for a claim to be processed and paid. And find out what documentation you'll need to provide along with a claim to minimize claims processing delays.
Political and natural disaster coverage
Political unrest and natural disasters are two universal issues people deal with. So, there's always a chance you could be involved in a political event or natural disaster while living your best nomadic life.
Luckily, some digital nomad insurance companies have taken note of this and added this benefit to their standard or premium plans. There may even be some instances where you'll need to pay a little extra for this benefit as an add-on. You should be sure that your policy includes these benefits if, for instance, you're traveling to Japan during typhoon season or reporting on gang wars in Haiti.
24/7 customer support
24/7 customer support is incredibly important for digital nomad insurance providers. You never know when you might need assistance. You can rest a little easier knowing that you can speak to someone at the insurance company in real-time.
So, What's the Best Digital Nomad Insurance for You?
With so many travel nomad insurance companies and plans, you may quickly realize it's hard to choose the right one. The best travel medical insurance plan for you will depend on your age, the length of your trip, the activities you plan on indulging in, your budget, and more.
Still, from a general perspective, Nomad Insurance by SafetyWing and World Nomads insurance stand a cut above the rest regarding sheer value for the money. But you might consider Genki if you are a new digital nomad and want a simple, hassle-free insurance-buying experience with generous benefits. And if you want to bypass paperwork and access your benefits in real time, PassportCard might be the best trip insurance for you.
Regardless of your choice, be sure to examine the plan documents very closely before choosing and purchasing your plan. We wish you the absolute best as you insure your next great adventure!
Are You Ready To Get Insured For Your Next Digital Nomad Adventure?
If you want to receive digital nomad guides like these, sign up for our newsletter and get upcoming articles straight to your inbox!
You can also follow us on Instagram and join our Facebook Group if you want to get in touch with other members of our growing digital nomad community!
We'll see you there, Freaking Nomads!
Disclosure: Hey, just a heads up that some of the links in this article are affiliate links. This means that, if you buy through our links, we may earn a small commission that helps us create helpful content for the community. We only recommend products if we think they will add value, so thanks for supporting us!