Digital Nomad Tips
Our Top Resources: Best Tools, Platforms, Apps and Websites For Digital Nomads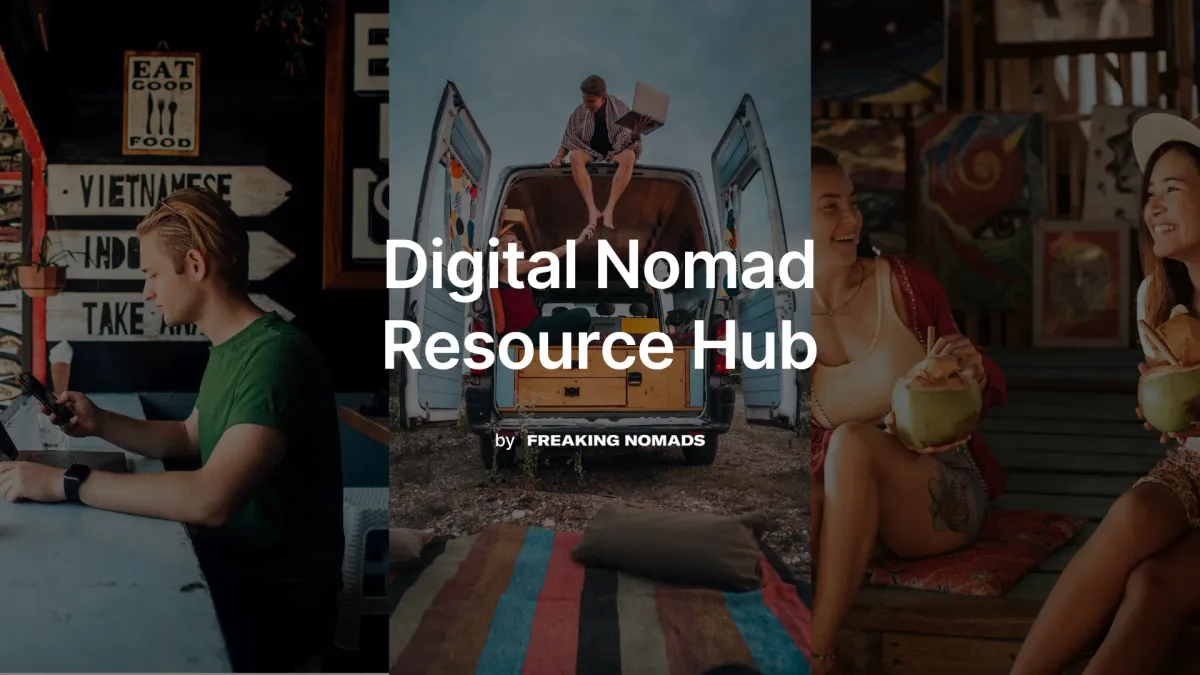 As digital nomads ourselves, we understand the opportunities but also the challenges that come with living and working remotely.
That's why we've curated a list of resources to help make your digital nomad journey successful, including top nomad apps, tools, software and websites. We've scoured the internet to find the most useful and up-to-date websites, apps and platforms to help you thrive in your digital nomad lifestyle.
Whether you're a seasoned digital nomad or just starting out, we hope our resources will help you easily navigate the exciting world of remote work and travel.

Welcome to our digital nomad resource hub!
Best Digital Nomad Job Boards
Digital nomad or remote work job boards are online platforms where companies post job opportunities that offer flexibility in terms of location.
For digital nomads, these job boards are incredibly valuable. They offer a curated selection of opportunities suitable for their lifestyle, eliminating the need to sift through job postings that require a fixed location. By providing a platform where digital nomads can find jobs that offer both professional growth and the freedom to work from anywhere, these job boards play a critical role in supporting the nomadic lifestyle.
Best Freelancing & Gig Platforms
For location-independent workers who want to sell their own skills, freelancing platforms are an invaluable resource. They allow nomads to find project-based work that can be done from anywhere in the world, offering the flexibility to choose projects that align with their skills, interests, and schedule.
By providing a steady stream of opportunities and a platform for building a client base, freelancing platforms play a key role in facilitating the remote work lifestyle favored by us as digital nomads.
Best Flights & Travel Planning Sites
Flights and travel planning platforms can assist digital nomads like you in finding and booking flights, accommodations, and planning their travel itineraries.
These platforms offer comprehensive search and comparison tools, allowing nomads to efficiently find the best travel options that suit their preferences and budgets, making travel planning seamless and hassle-free.
Best Digital Nomad Rental Sites
Accommodation booking platforms are online platforms that connect digital nomads like you with a wide range of accommodations, including hotels, vacation rentals, hostels, and apartments. These platforms offer extensive search filters, user reviews, and secure booking processes, making it convenient for nomads to find and reserve suitable accommodations that meet their specific needs and preferences while they work and explore different locations around the world.
Best Colivings for Digital Nomads
Colivings are platforms that offer shared living and working environments, fostering a sense of community, collaboration, and adventure.
They make your journey as a digital nomad smoother by providing essentials such as high-speed internet, comfortable accommodations, and flexible workspaces. They also often organize social and professional activities, creating a vibrant, enriching environment that can increase productivity and make your digital nomad lifestyle a truly fulfilling experience.
Best Nomad Retreats and Remote Work-Travel Programs
If you are looking for a more structured and immersive way to experience the digital nomad lifestyle, you might want to consider joining a remote work travel program. These are organized remote work experiences that bring together digital nomads and remote workers from different backgrounds and countries, and offer them accommodation, coworking space, activities, and community support in various destinations.
Best Travel & Health Insurance For Digital Nomads
Digital nomad insurance refers to a specific type of travel insurance that covers people who work and live abroad in multiple locations throughout the year. It usually includes coverage for medical expenses, trip cancellation, lost luggage, and other common travel disruptions, but also takes into account the unique needs of people living a nomadic lifestyle.
This type of insurance is critical for digital nomads like you, as it offers financial protection against unexpected incidents that may occur when constantly traveling and living abroad. Traditional health or travel insurance policies may not provide adequate coverage for the nomadic lifestyle, making specialized digital nomad insurance a necessary investment for those working and living in various locations worldwide.
For a full list comparison with more information about each plan, check out the list of our best travel insurance for digital nomads.
Best eSims (Virtual Sims) Providers
eSIMs, or embedded SIMs, are a newer form of SIM card technology in which users can download the eSIM profile from a cellular provider instead of inserting a physical SIM card.
For digital nomads, eSIMs offer a significant advantage. They eliminate the need to buy and swap physical SIM cards when moving between countries, providing seamless global connectivity. Furthermore, users can maintain multiple eSIM profiles on their devices, allowing for greater flexibility when switching between networks or plans. This simplicity, combined with the ability to manage eSIM profiles directly from a device, makes eSIM technology an essential tool for the digital nomad lifestyle.
For a full eSIM comparison with more information about each eSIM, check out the list of our best eSIMs for international travel.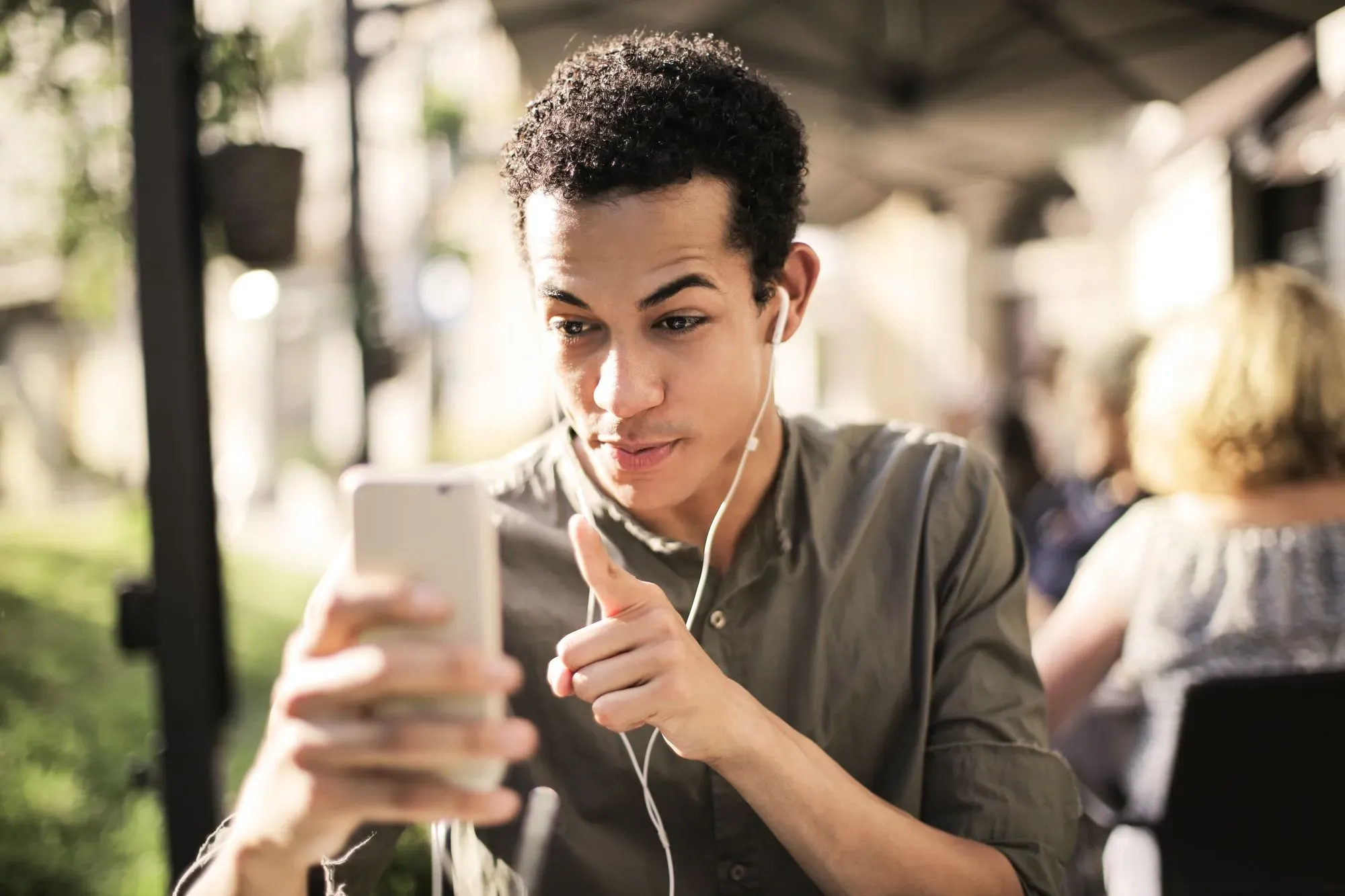 Best Digital Nomad Banks
Digital nomad banks, often referred to as online or neobanks, are financial institutions that operate entirely online without traditional brick-and-mortar branches. They offer services such as international money transfers, multi-currency accounts, and travel insurance, often with lower fees compared to traditional banks.
These international banks are extremely useful for digital nomads like you since they provide easy access to banking services no matter where you are in the world. With features like instant notifications, budgeting tools, and the ability to handle transactions in multiple currencies, digital banks cater to the specific needs of those living a nomadic lifestyle, making managing finances while on the move much simpler and more efficient.
For a full list comparison with more information about each international bank, check out the list of our best banks for digital nomads.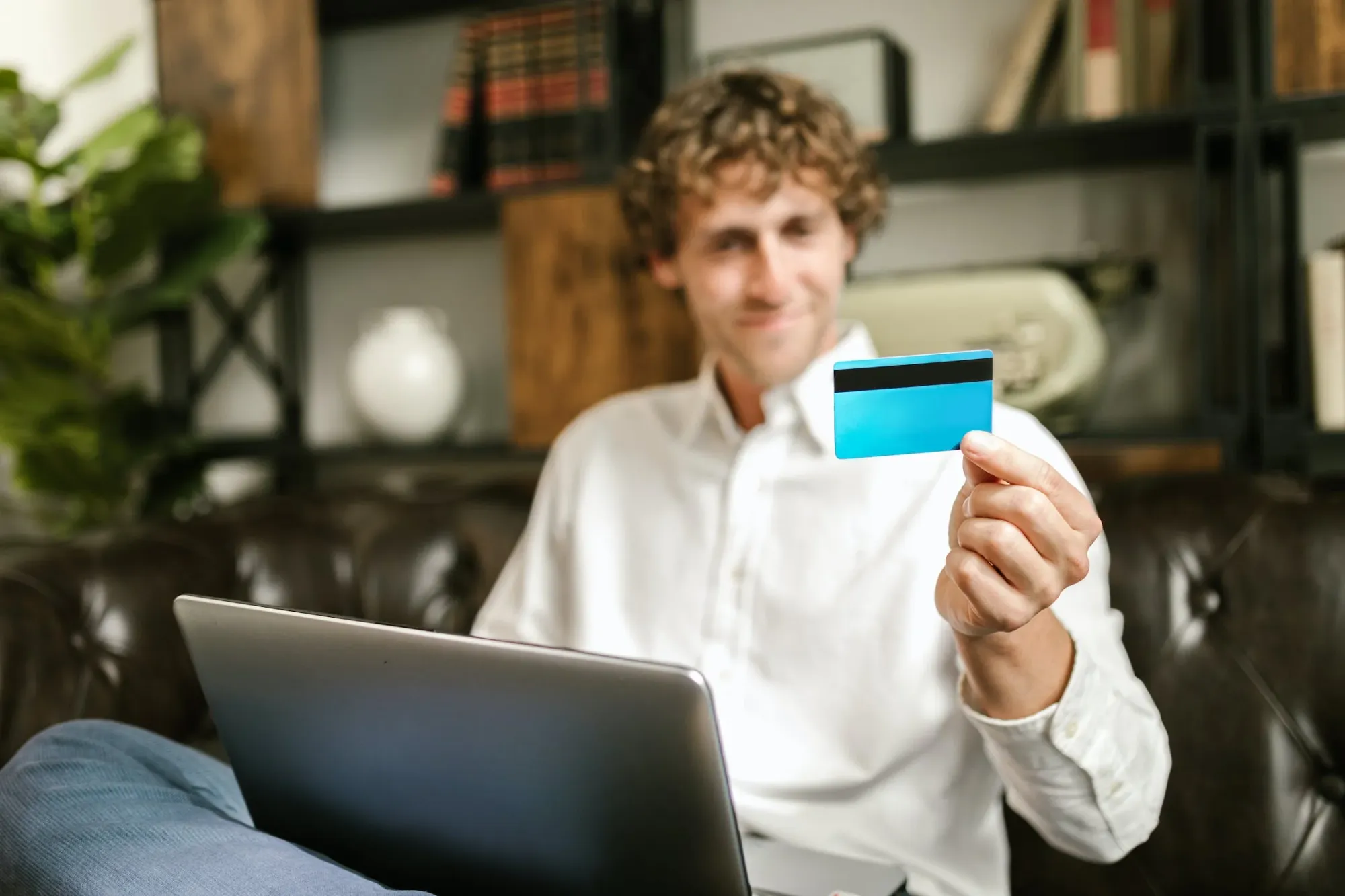 Best Nomad Health and Wellness Resources
Embracing a digital nomad lifestyle often involves managing your health and wellness while on the move. To support this, we've compiled a selection of top resources that focus on maintaining physical and mental well-being for nomads. These platforms provide valuable insights into fitness routines adaptable to various environments, nutritional advice tailored for those constantly traveling, and mental health support accessible from any corner of the globe. Whether you're looking for online yoga classes, telehealth services, or communities to share wellness tips, these resources ensure that your health journey is as mobile and flexible as your work and travel life​​.
Digital Nomad Tax Management & Optimisation
Navigating tax obligations as a digital nomad can be complex, given the varying tax laws across different countries. To ease this burden, we've identified some leading Digital Nomad Tax Services, adept at addressing these unique challenges. These services specialize in providing tailored tax advice, filing assistance, and financial planning for those who work remotely across borders. They offer expertise in understanding international tax treaties, tax deductions applicable to digital nomads, and strategies to legally minimize tax liabilities. These resources are invaluable for ensuring compliance with global tax regulations while optimizing financial health, making them essential tools for the savvy digital nomad.
For more information about taxes for digital nomads, check out full guide below: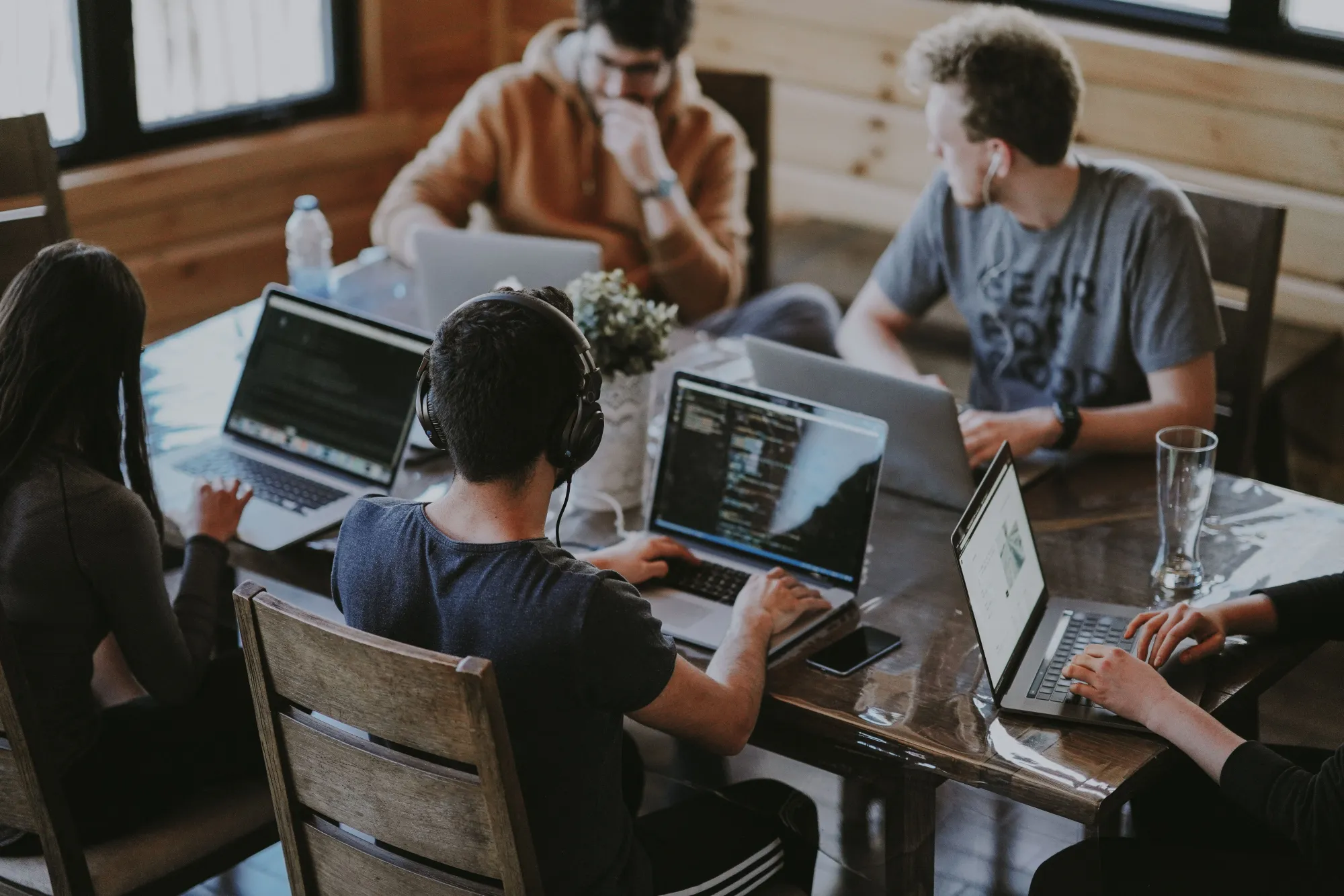 Best VPNs (Virtual Private Networks) for Digital Nomads
VPNs (or Virtual Private Networks) are services that encrypt your internet connection and route it through a server in a location of your choice. This provides privacy by hiding your IP address and securing data transfers to prevent unauthorized access.
For digital nomads like you, they not only protect sensitive data but also allow access to location-restricted content such as certain websites, streaming services, or online banking services that may be unavailable or blocked in certain countries. With a VPN, you can maintain access to important resources and services, regardless of where you are in the world while keeping your online activities private and secure.
For a full list comparison with more information about each VPN, check out the list of our best VPNs for digital nomads.
Want more digital nomad resources and tips?
If you want to receive digital nomad guides like these, sign up for our free newsletter and get upcoming articles straight to your inbox!
You can also follow us on Instagram and join our Facebook Group if you want to get in touch with other members of our growing digital nomad community!
We'll see you there, Freaking Nomads!
Disclosure: Hey, just a heads up that some of the links in this article are affiliate links. This means that, if you buy through our links, we may earn a small commission that helps us create helpful content for the community. We only recommend products if we think they will add value, so thanks for supporting us!