Argentina has many attractions for digital nomads to enjoy, including hills, mountains, beaches, and even a desert. The country always has sunshine and warm temperatures, which lets digital nomads enjoy the stunning surrounding while working.
Argentina is also the eighth-largest country in the world by land size. It is, in fact, 2300 miles from north to south, and about 900 miles wide at its widest point.
Nomads who visit Argentina are always fascinated by this country, and it's also one of the easiest places in the world to obtain a residency visa.
Let's see together the visa options requirements for digital nomads who want to move to this beautiful South American country.
🟡
Our content is based on research from official sources and intended for informational purposes only. We do not provide visa application services. For dedicated visa assistance, please consult a specialized provider.
Does Argentina Have a Digital Nomad Visa?
On May 2022 Argentina introduced its own Digital Nomad Visa. This kind of visa allows foreign workers to operate remotely from the country, for themselves, or for a foreign company outside of Argentina.
With a note by the Ministry n. 758/2022, Argentina allows foreign visitors who wish to work remotely with a company that is based outside the country.
The visa has been simply coined as 'Argentina Digital Nomad Visa'.
At this stage, Digital Nomads from most nationalities prefer to enter Argentina without applying for a digital nomad visa. The reason is that the government isn't still clear about the process, the documents, the length of the Digital Nomad Visa, and the timeline. Argentina is, unfortunately, not particularly efficient from a bureaucratic standpoint too.
💡
Visitors from a majority of countries don't need a visa for stays up to 90 days.
The Visa process is one of the most important steps before leaving. So it's important to understand very well all you need to do before your arrival and once you are in Argentina. Let's review it together.
Argentina Digital Nomad Visa Overview
The visa for Digital Nomads can be used only by freelancers and those who work for foreign companies outside Argentina.
Argentina Digital Nomad Visa prohibits in fact foreigners from working for an Argentinian company or business.
Those who have found a job inside an Argentinian company must acquire an Argentinian work visa and a work permit.
Also, Argentina's Digital Nomad Visa is only available to individuals who possess a passport from a nation that does not need an Argentinian visa.
Additionally, a residence permit is required if you want to live for more than 90 days with a digital nomad visa in Argentina. You can apply by providing a valid passport and a clear criminal record.
You will need a return flight to your home country, and proof of sufficient funds for the entire stay in Argentina may be required.
Who Can Apply for the Argentina Digital Nomad Visa?
Citizens from countries such as the USA, Canada, Australia, the UK, and the EU do not need a visa for Argentina. Still, they can also access the program dedicated to digital nomads.
Many countries aren't allowed to enter easily and need a visa released by the Argentinian Embassies.
The full list of countries that need a visa to enter Argentina can be found on their government website.
How to Apply for the Argentina Digital Nomad Visa
The applications may be submitted to any Consular Office of the Argentine Republic.
Applications are personal, and the applicant must submit the necessary documents (an original and a copy) at the Consular Office.
To enter the country, you have to make an account on this platform: https://www.migraciones.gob.ar/radex/inicio-pasos-permiso.html
Below is the link for the form to start the application: https://cancilleria.gob.ar/userfiles/servicios/fsv_2022_ing_editable.pdf
Requirements for Applying to the Argentina Digital Nomad Visa
Here is the list of all the necessary documents you will need to apply to the Argentina Digital Nomad Visa:
Request signed by the interested party, indicating personal data, and independent work activities to be carried out. A brief resume must be included stating your experience in the field in which you are going to do, and the level of studies or training achieved
A valid and current passport
A photo 4x4
Documentation proving the activity carried out (contract, company guarantee, or proof of application for labor demand, certifications, or receipts of income or fees) and record at least one reference linked to their occupation
Proof of payment of the service fee
The Consular authorities may also require supplementary or additional documents if necessary.
The fulfillment of all the requirements doesn't guarantee the granting of a visa. It is an option of the Argentinian government.
How Much Does The Argentina Digital Nomad Visa Cost?
These are the fees that you will have to pay if you want to apply for the Argentina Digital Nomad Visa:
Migration fee: U.C. 120.
Consular fee: U.C. 80.
🟡
Consular Units (UC) are paid in USD or Euros, as appropriate.
---
You may also be interested in: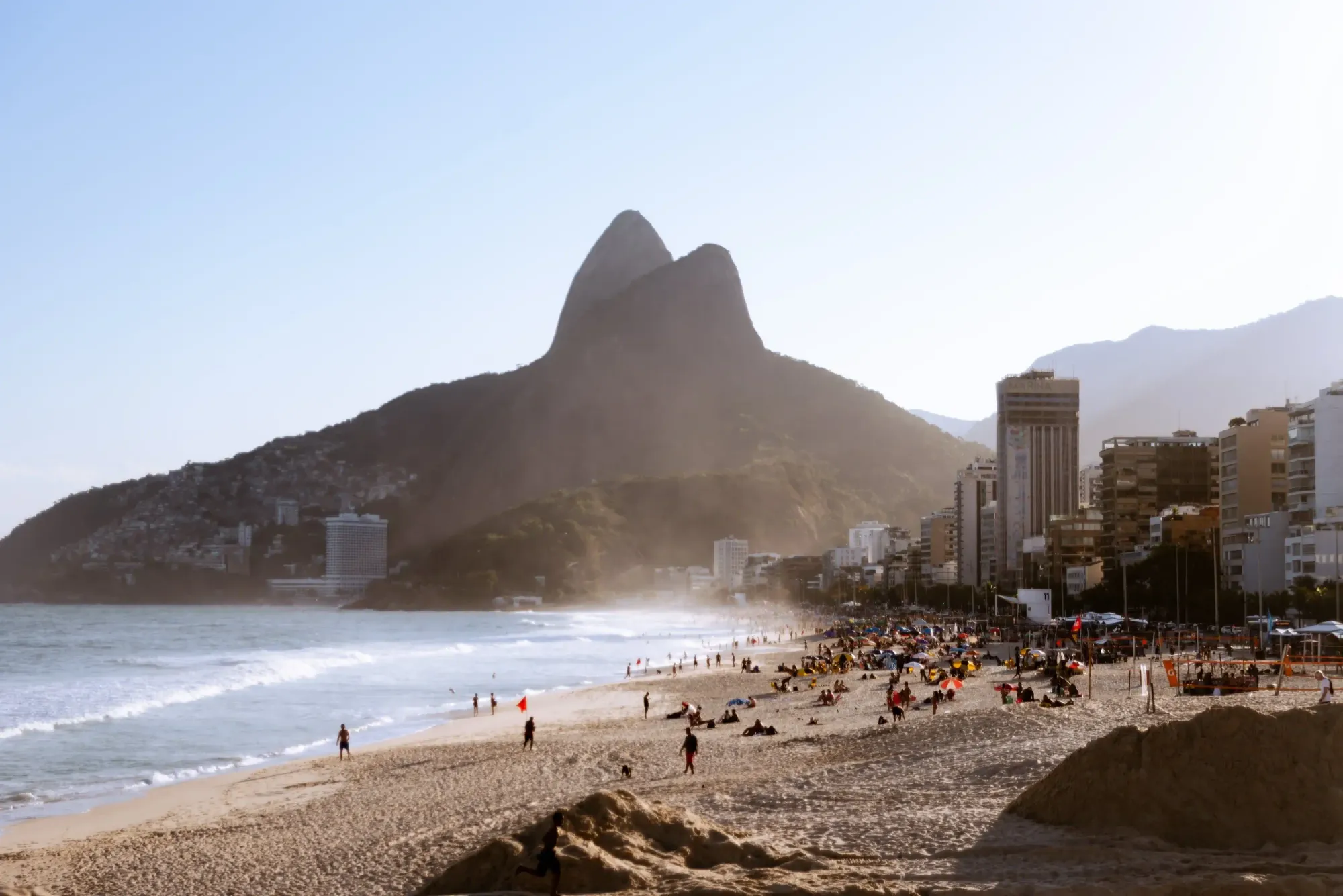 ---
Timeline for Applying For Argentina Digital Nomad Visa
Special temporary residence for a period of authorized stay takes up to 180 days.
🟡
We don't know exactly how long the process for the visa for the Argentina Digital Nomads will take, so we will update this article as soon as this becomes clearer to us.
What If I'm Not Eligible For a Digital Nomad Visa in Argentina?
If you are not eligible for Argentina's Digital Nomad Visa, these are your options:
The Argentinian Work Visa
t is a type of long-stay permit that allows you to work and reside in Argentina provided you are also issued a work permit from an Argentinian employer.
The Argentina Investment Visa
As its name suggests, this is another long-stay permit option for foreign businesspeople who can invest at least 1.5 million Argentinian pesos in an Argentinian service.
🟡
As mentioned above, some countries do not require a visa for Argentina, and foreign citizens are allowed to stay for 90 days if they wish to. You will just need a valid passport to apply.
Benefits of Working as a Digital Nomad in Argentina
Argentina is one of the best destinations for digital nomads in South America and is a perfect place that offers benefits such as:
Low cost of living: it's one of the cheapest countries in the world. The monthly cost of living for a digital nomad in Buenos Aires is about 2000 USD while monthly rent is on average 800 USD
Friendly people: like many other Latin countries, Argentine people are known for their welcoming nature
Positive environment: Argentina is full of smart cities filled with shops, cafes, and restaurants
Culture: the country has a very vibrant culture. Argentina can be a great country to experience with its tango, its love for music, and, above all, its food!
Internet speeds: 38 Mbps is the average internet speed for broadband and fiber internet, while 25 Mbps is the average speed for mobile internet.
Paying Taxes as A Digital Nomad in Argentina
Individuals resident in Argentina is taxable on worldwide income (although they can obtain a foreign tax credit for taxes paid on income from foreign sources).
On the other hand, non-residents are only taxable on their Argentine-source income.
Both residents and non-residents are taxed at progressive income tax rates which can range from 5% to 35%. Special tax rates are applicable for gains derived from dividends, interest, and real estate.
In terms of corporate taxes, the taxable income from ARS 0 to ARS 7,604,948.57 is 25%.
Are You Ready To Apply For The Argentina Digital Nomad Visa?
If you want to receive digital nomad guides like these, sign up for our newsletter and get upcoming articles straight to your inbox!
You can also follow us on Instagram and join our Facebook Group if you want to get in touch with other members of our growing digital nomad community!
We'll see you there, Freaking Nomads!
Disclosure: Hey, just a heads up that some of the links in this article are affiliate links. This means that, if you buy through our links, we may earn a small commission that helps us create helpful content for the community. We only recommend products if we think they will add value, so thanks for supporting us!