Are you a digital nomad looking for a new adventure in Latin America? Look no further than Colombia!
Colombia is one of the main destinations for remote workers and digital nomads who want to explore Latin America. Cities like Medellín and Bogotá have, in fact, become some of the most popular cities due to their high development, quality of life, great infrastructure, and equipped coworking spaces.
This vibrant and diverse country has recently introduced a Digital Nomad Visa, allowing remote workers to live and work in the country without the need for a local work contract or employer sponsorship.
This article will give you an overview of the Colombia Digital Nomad Visa, including who is eligible, how to apply, and the benefits of working as a digital nomad in this beautiful country. Plus, we'll provide you with some helpful tips for paying taxes and getting the most out of your digital nomad lifestyle in Colombia. Without further do, let's get started!
🟡
Our content is based on research from official sources and intended for informational purposes only. We do not provide visa application services. For dedicated visa assistance, please consult a specialized provider.
Does Colombia Have a Digital Nomad Visa?
Yes! In 2022, the Ministry of Foreign Relations announced a resolution establishing new visa provisions, including a visa for digital nomads. It became available in November, and now any remote worker planning a long-term stay in the country (more than 90 days) can apply for it.
Colombia Digital Nomad Visa: Overview
The Colombian Digital Nomad Visa, also known as the "Visa V Nómadas Digitales", is one of the new visa categories the government introduced in 2022.
It allows digital nomads, freelancers, remote workers, or entrepreneurs looking to start a digital business to live and work in Colombia without needing a local work contract or employer sponsorship.
Who Can Apply for Colombia Digital Nomad Visa
Any foreign remote worker working for a foreign company with a passport from one country or territory exempted from a short-stay visa can apply for a Colombia Digital Nomad Visa.
It's important to note that this only applies to workers who are planning on a long-term stay in the country (more than 90 days).
Any foreigner with a passport that's visa-exempt for short-stays that wants to work in Colombia for less than 90 days remotely doesn't need to apply for a Colombia Digital Nomad Visa.
How to Apply for Colombia Digital Nomad Visa
You can apply for the Colombia Digital Nomad Visa entirely online through the Ministry of Foreign Affairs (MFA).
Once you have all the required documents (see them in the next paragraph), you can just enter the MFA's website, fill in the application form, and pay the visa fee.
List of Documents Required for Applying to the Colombia Digital Nomad Visa
These are the documents you will need if you want to apply for the Colombia Digital Nomad Visa:
A passport issued by one of the countries or territories exempted from a short-stay visa;
Letter in Spanish or English, issued by one or more foreign companies for which the foreigner provides their services, indicating the type of relationship and the type of remuneration received by the applicant. In case of having a contract with such a company, provide it, or prove that he/she is a partner or co-owner of a company abroad and a letter indicating that his/her work for the company is performed remotely;
In the case of entrepreneurs, present a motivational letter explaining their entrepreneurial project and the financial and human resources they have or aspire to have for their venture;
A bank statement that proves a minimum income equivalent to 3 Minimum Legal Monthly Wages in Force (SMLMV) during the last 3 months;
Health insurance with coverage in the national territory against all risks in case of accident, illness, maternity, disability, hospitalization, death, or repatriation for the time foreseen for their stay in the country.
How Much Does The Colombia Digital Nomad Visa Cost?
You need to consider two payments when applying for a Colombia Digital Nomad Visa: the application fee and the actual visa fee.
The application fee's cost is set, and every person applying for a Visa has to pay it: 52 USD.
Once your visa application is approved, you must pay the visa fee, which depends on various factors, such as your dependents, and can cost between 170 and 230 USD.
Timeline for Applying For Colombia Digital Nomad Visa
First, you'll have to get all your documents in order and have them ready to be published. Once that is sorted out, you can fill out the application form.
The visa application waiting times have increased upon the release of the Digital Nomad Visa. This means immigration authorities will adjudicate visa applications within 30 days, and when approved, e-visas will be issued within 10 business days.
---
You may also be interested in: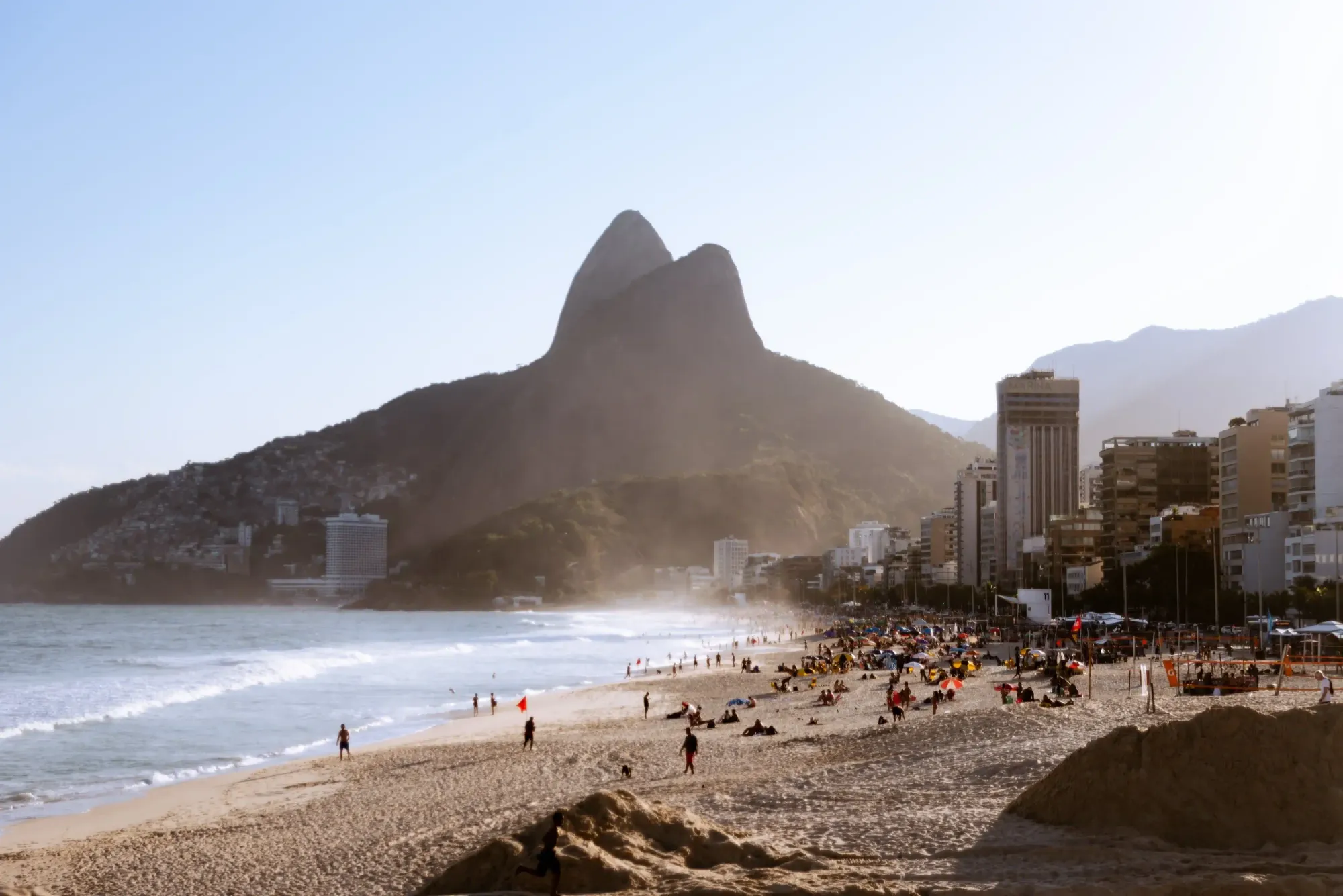 ---
What If I'm Not Eligible For Colombia Digital Nomad Visa?
Colombia Digital Nomad Visas are only available for foreign nationals from one of 98 countries or territories with a visa exemption for short-stay. You can still apply for different visas if your country is not on this list.
The Migrant visa (Visa de Migrante (M) in Spanish) is the best way to work remotely in Colombia, even if you're not eligible for the Colombia Digital Nomad Visa. It allows you to stay in the country in the long term, and you only need a passport that's valid for 6 months after your planned departure, proof of financial stability, and proof of health insurance coverage.
You can always apply for a tourist visa if you plan a short-term stay.
Benefits of Working as a Digital Nomad in Colombia
Colombia is one of the top destinations for Digital Nomads in the world.
It offers a great quality of life, cheap living costs, and great traveling options.
It's one of the most beautiful countries in the world, and its tourism industry has skyrocketed in recent years as a result of a peace treaty and an overall safer environment.
Paying Taxes As A Digital Nomad In Colombia
Foreign nationals who stay more than 183 days a year in Colombia are considered to have a tax residence, this means the foreign national must declare all income (domestic and foreign-source income).
A "tax discount" in Colombia allows foreign nationals to recognize taxes paid abroad on foreign-source income. However, all income received for all services rendered in Colombian territory will be considered national-source income (under Article 24 Tax Statute 2) regardless of where it is paid.
Taxes paid abroad will not be recognized on this income.
Are You Ready To Live And Work In Colombia?
If you want to receive digital nomad guides like these, sign up for our newsletter and get upcoming articles straight to your inbox!
You can also follow us on Instagram and join our Facebook Group if you want to get in touch with other members of our growing digital nomad community!
We'll see you there, Freaking Nomads!
About The Author: Craig Dempsey
Craig Dempsey is the co-founder and chief executive officer of Biz Latin Hub Group, a company providing integrated market entry and back office services throughout Latin America and the Caribbean, with offices in over a dozen countries. He is an Australian military veteran and previously served as a mining executive.
Disclosure: Hey, just a heads up that some of the links in this article are affiliate links. This means that, if you buy through our links, we may earn a small commission that helps us create helpful content for the community. We only recommend products if we think they will add value, so thanks for supporting us!