Antalya has become a great place for digital nomads in the last few years.
This is because of its low cost of living, warm weather in summer and mild temperatures in winter and it's also close to Europe.
The city has everything a digital nomad might need to live comfortably and work productively: great food options, lovely beaches, very affordable cost of living, fast Wi-Fi, and long-term visa options.
In this guide, we'll share our experience and some useful information you might need before deciding whether Antalya is the right nomad destination.
Where is Antalya Located?
Let's start with collocating Antalya on the map for those who don't know where it is.
Antalya is located in the southwest of Turkey and is the largest Turkish city on the coast of the Mediterranean Sea with almost 2.5 million people if we count the entire metropolitan area, not just the city center.
When we talk about Antalya, we refer to both the city and the province. Antalya (the city) is in fact the capital of the province of the same name.
This confused us a bit the first time, but now you know too.
The whole province is beautiful, and we only scratched the surface, but in this guide, we will talk only about Antalya the city which is obviously the most urbanized center of the whole province.
What is Antalya Known For?
By now, you will know that at Freaking Nomads we love the sun and the beach vibes. And we are happy to say that Antalya is definitely one of those places.
Antalya has super hot summers that often reach 40°C (104°F) and winters that are pleasantly mild. The coldest month is December, with temperatures around 10°C (50°F).
Why Visiting Antalya as a Digital Nomad?
Antalya is the best compromise between the beach, the mountain, and the city.
You will be stunned when you will work around the most famous beach in Antalya, Konyalty, and see the mountains from there.
Konyalti Beach also has a great promenade with many restaurants, beach bars, and cafes. It was our favorite part of the whole city of Antalya.
There is a reason why Antalya is one of the most visited Turkish cities and why in 2019 Antalya hit a tourist record with around 15 million.
And although the most beautiful beaches in Turkey are not in Antalya (they are more towards the cities of Kaš, Fethiye, and Bodrum), we found that it's one of the most strategic places to visit Turkey. From there, you could easily rent a car and reach loads of places in Turkey by using Antalya as a base as we did.
Where To Stay in Antalya as a Digital Nomad
We will tell you immediately that the accommodation will probably be your biggest expense in your entire stay, followed by the car, if you wish to rent one.
The obvious and cheapest choice for accommodations in Antalya is Airbnb.
However, when browsing various digital nomad forums, we discovered that a relatively cheap alternative in Turkey is hotel rooms, which are not overpriced compared to most European countries.
We needed a kitchen to cook from time to time so we opted for an Airbnb apartment, but we met many people staying in hotel rooms instead.
Transportation in Antalya
When it comes to transportation, it depends on what your priorities are.
If you want to stay in the city of Antalya and don't intend to travel, the best ways to get around the city are taxis and electric scooters.
Electric scooters are super comfortable and cheap as they only cost 2 Turkish Lira per minute, about €0.10 ($0.11) per minute at the time of writing. With those, you won't have any parking problems and can comfortably go to the beach or get around the city center.
If you have to go from one part of Antalya to the other, then I recommend taking taxis which are generally pretty cheap in Turkey. We remember paying around €10 ($11) for a 20-minute ride from Antalya to a local place called Lara Beach.
However, we would like to mention that taxi apps in Turkey are not very reliable, and often card payment is not accepted so you will to the driver in cash.
There is no Uber or other popular apps in Turkey, but only local apps exist. The one we used is called BiTaksi, and it was the most decent in our opinion.
We also recommend being very careful because Turkish taxi drivers often try to overcharge tourists so make sure to refer to the price you see on the app when paying for the ride.
However, if you really want to travel around Turkey and use Antalya as a base as we did, then the best solution for us is to rent a car.
Antalya has a fairly strategic position, so don't miss the chance to organize weekend trips to ​​beautiful Turkish destinations such as Kaś, Fatiye, Pamukkale, or Cappadocia.
Where to Work From in Antalya
In terms of internet coverage, the average upload and download speed is 7mbps, so, as you can imagine, connectivity in Antalya is generally not great.
However, we found some places where the connection was very fast:
Cafes with Fast Internet in Antalya
Coffee's - right in the middle of the promenade in Konyalti Beach!
hayycoffee - a very nice cafe near the Konyalti area, but not on the waterfront
Coworking Spaces in Antalya
If you want to play it safe, you can opt for a coworking space instead. Based on our research, Work C is the best around as it's the most equipped for getting some work done.
It's the best we found in terms of quality/price.
It costs only 150 Turkish Lira per day (~ €8 / $8.5) and only 950 Turkish Lira per month (€49 / $51)!
The coworking is really modern, and you have unlimited Turkish tea and coffee for free. Not bad, right?
What and Where to Eat in Antalya
As for the food, we like to cook for ourselves when we can but, when in Antalya, we decided to opt often to eat out as the food was very affordable.
If you avoid tourist restaurants and focus on the local ones, you can easily get away with €4-5 / $5-6 for an abundant meal, including a drink and Turkish tea at the end.
The restaurants that we absolutely recommend to eat incredibly affordable and local food are:
Both are frequented by locals, especially the last one which serves the delicious Etli Pide, a sort of Turkish pizza that we loved so much!
And since you are in Turkey, you can't obviously miss the chance to try all the Kebab varieties in Antalya. You won't find all the 200 varieties in Turkey, but you can taste a few of them.
If you sometimes get lazy, know that Antalya's most used food delivery service is called Yemeksepeti.
---
You may also be interested in: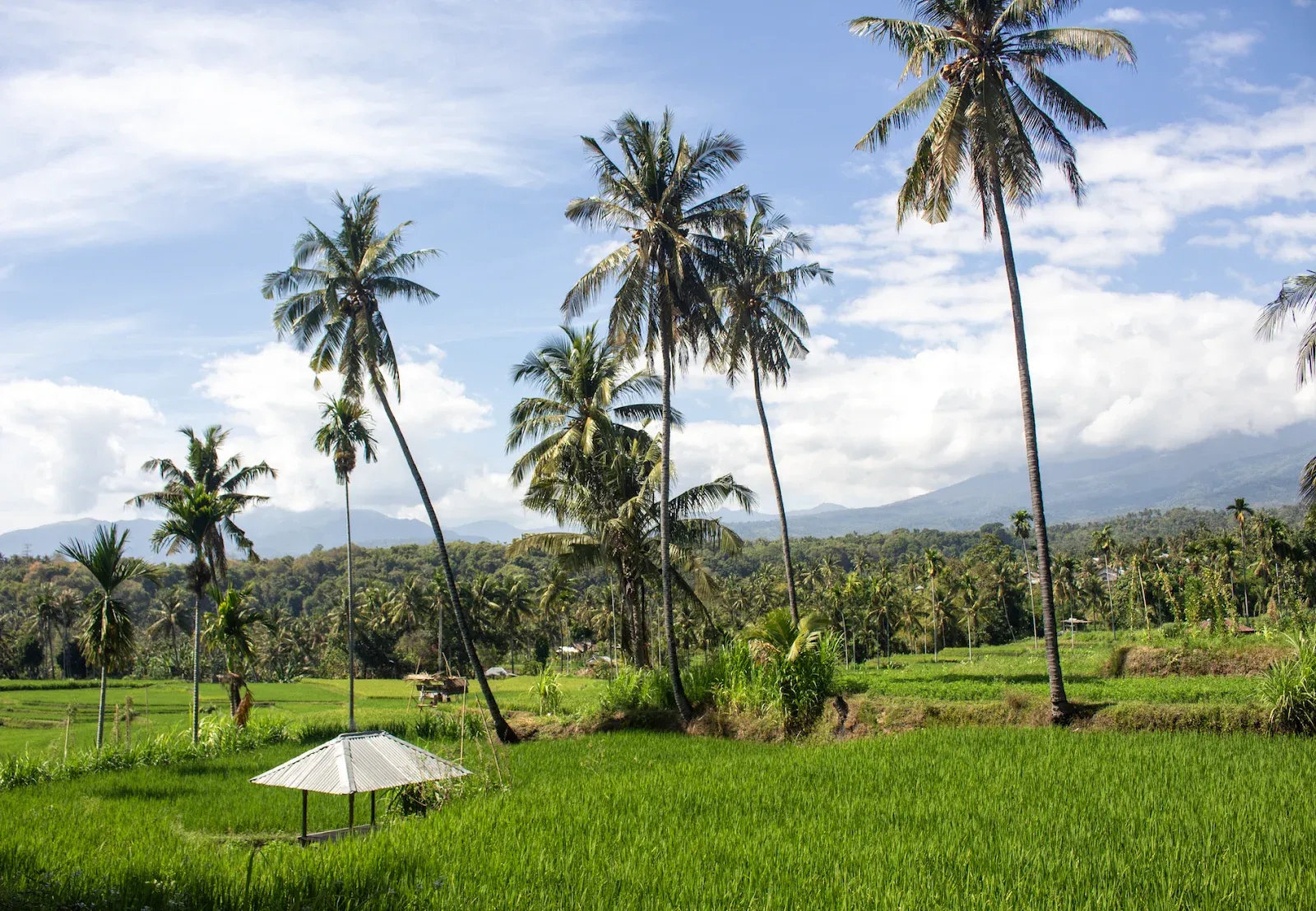 ---
Visa Requirements For Digital Nomads
Most European passport holders can safely enter Turkey and stay up to 90 days with no visa required.
As soon as you arrive in Turkey, they simply make a stamp on your passport and you are free to enjoy Turkey.
If you are from the US or for most other nationalities, you are required to have a visa to enter Türkiye. You can obtain three month-multiple entry e-Visas via the website www.evisa.gov.tr and stay in Turkey for up to 90 days within 6 months starting from the first entry date.
You can check specific requirements for your country here.
Is Antalya Safe?
When it comes to safety, Antalya is absolutely safe.
We have never had any problems in Antalya, even at night. You will find a very friendly environment, and it is common to see a lot of families enjoying the outdoors (especially in Konyalty Beach).
Turkish Currency and Debt Crisis
At the moment of writing, Turkey is, unfortunately, experiencing a strong crisis of the Turkish Lira so currencies such as the euro, pound, or dollar continue to grow in value against the local currency.
Everything is extremely cheap.
It is useless to say that the exchange rate with those popular currencies is constantly changing for the worse for Turkish people and this is why life might seem very affordable to most digital nomads.
It is often said in Turkey that since you take a taxi, the currency has already lost value by the end of the ride.
Our experience is that, due to this monetary crisis, Turkish people often try to overcharge foreigners when they can. This is because what seems a small amount for most digital nomads can make a huge difference to locals.
As a result, in Turkey, you might find yourself bargaining for most things you might want to buy.
---
---
We highly recommend not overpaying for stuff as this might only inflate prices and hurt the local population. Think twice before giving extra money, as you might not do any good to the locals because you might be raising local prices and things might become more expensive for Turkish people.
Our advice is to pay with local prices and avoid overpaying.
Payment Options in Antalya
Credit and debit cards are not widely accepted in Antalya.
Unfortunately, cash seems to be the preferred payment method.
Always make sure to withdraw some cash on which, unfortunately, you will lose money on commissions, even if you use most international cards like Wise or Revolut.
This is because commissions are coming from local banks at the time of withdrawal.
We've searched but couldn't find any ATMs offering free withdrawals. However, you might be luckier than us.
Is Antalya Worth Visiting as a Digital Nomad?
In conclusion, would we recommend Antalya as a destination for digital nomads? Absolutely yes!
Due to the crisis, the Turkish currency is sadly experiencing, Antalya is a very affordable city. Plus it's a super strategic place to visit Turkey.
It also has delicious food, a great coworking space, nice cafes with a fast connection, and a gorgeous waterfront to work from.
Definitely approved by the Freaking Nomads team.
Are You Ready To Live and Work in Antalya?
If you want to receive digital nomad guides like these, sign up for our newsletter and get upcoming articles straight to your inbox!
You can also follow us on Instagram and join our Facebook Group if you want to get in touch with other members of our growing digital nomad community!
We'll see you there, Freaking Nomads!
Disclosure: Hey, just a heads up that some of the links in this article are affiliate links. This means that, if you buy through our links, we may earn a small commission that helps us create helpful content for the community. We only recommend products if we think they will add value, so thanks for supporting us!