Lagos, Nigeria, is a bustling city that is increasingly becoming a popular destination for digital nomads. With its vibrant energy, warm climate, and excellent connectivity, it's no wonder that more and more people are choosing to work remotely here.
There is really a vibe about Lagos. It's rough, ragged, and disjointed in a beautiful way.
This comprehensive guide tells all you need to know to make your stay in Lagos as comfortable and productive as possible. From finding reliable internet access, the best places to stay, and places to explore the city's many attractions, this guide provides everything you need to know for a successful digital nomad experience in Lagos.
So read on and get ready for an exciting adventure!
Quick Facts About Lagos, Nigeria
Eko, as it was called before the current name Lagos was adopted, is the largest city in Nigeria. Many folks in the Yoruba tribe still proudly refer to it as that.
Lagos is a vibrant metropolis full of culture, entertainment, and hustle, with its booming business opportunities, advanced technology scene, and numerous beaches and nightlife hotspots.
The people, often called the "Lagosians", are welcoming and friendly. The city is a melting pot of African cultures and is a great place to explore and experience the local culture.
Nigeria's most prominent economic hub, Lagos, has rapidly grown over recent years, making it an attractive option for digital nomads and remote workers looking to experience something new and different.
Population
Lagos is the most populous city in Nigeria. As of 2022, Lagos has an estimated population of 15.4 million, making it the largest city on the African continent. This number is expected to grow as Lagos continues to be one of the most vibrant cities in Africa.
Climate
Lagos, Nigeria, has a tropical wet and dry climate with distinct rainy and dry seasons. The rainy season lasts from April to October, and the dry season runs from November to March.
Weather conditions don't typically get extreme in Lagos or anywhere else in Nigeria. So whether it's cold or dry, you can enjoy the weather without fear of natural disasters.
Language
The official language of Lagos is English, with Yoruba being the most commonly spoken language. Many other languages are spoken in Lagos, including Igbo, Hausa, and Edo. Each of these languages has its distinct dialect within the city, depending on where you live.
For example, people from the mainland tend to speak a more formal variant of Yoruba, while those from the islands often speak a more informal version of the language. Furthermore, many local dialects, such as Awori, Badagry, and Egun, are unique to Lagos.
As a result, it's not out of place to hear several distinct languages being spoken in the same conversation at any time.
Oh, there's one other language left to mention. It's not the official language of any tribe in Nigeria, but it's the unofficial language of all the tribes and cultures that breed in Lagos.
That language is Pidgin! Pidgin English is a big deal in Lagos and is the top currency to work within the streets of Lagos. Everyone from multinational CEOs to street hawkers speaks Pidgin.
Converse with anyone in Pidgin, and your street cred goes up a notch. Favors, helpful information, negotiation, arguments, and everything else is simpler and easier to understand in Pidgin for most Lagosians.
Currency
The official currency used in Lagos is the Nigerian Naira (NGN). The Naira is divided into 100 kobos and comes in denominations of ₦5, ₦10, ₦20, ₦50, ₦100, ₦200, ₦500 and ₦1000 notes. The Naira is one of the most widely used currencies in West Africa.
Side Tip: Gather only notes with ₦100 value or higher. The lower ones don't have any real spending power.
You can exchange foreign currency for naira at any bank or bureau de change across Lagos. Of particular note is that Nigeria has a two-tier exchange rate system.
This means that you may be charged a different exchange rate depending on where you exchange your foreign currency for naira. If you want to exchange for Naira, it's best to do so at a bureau de change rather than a bank, as you can get 40% more for your money at a bureau de change.
Similarly, checking the current exchange rate before you make your transaction is best.
Most hotels and businesses also accept international credit cards.

Where is Lagos Located?
Lagos is located in the southwestern part of Nigeria, on the coast of the Atlantic Ocean. It's bordered by Ogun State to the north, with its capital Abeokuta; Oyo State to the east; and Osun State to the south. Lagos is also close to the Benin Republic in West Africa.
The city is spread across two living areas: Lagos Island and the mainland.
Why Visit Lagos, Nigeria as a Digital Nomad?
Visiting Lagos as a digital nomad can be a thrilling and rewarding experience. The city has a vibrant energy, culture, great food, and beauty.
With Uber and Bolt readily available for transportation around the city, getting from one place to another is easy and convenient. As a digital nomad in Lagos, you have access to a wide range of coworking spaces and coliving options, which will help you stay productive while exploring the city.
One of the best things about Lagos is that it has a lot of different cultures, so you can always find something new to do. The city has many exciting places to see, such as the National Museum, Tafawa Balewa Square, and the National Theater.
Food enthusiasts can also enjoy various delicious local dishes from some of the best restaurants.
Side Tip: I recommend trying out pounded yam and vegetable soup. Now, that's a dish to savor.
Lagos's nightlife is also a significant draw, with various clubs, bars, and lounges to explore.
How to Get to the City Center From The Airport
You have multiple options from Murtala Muhammed International Airport (LOS) to reach the city center. It is often convenient to order an Uber/Bolt ride, which costs around 2500 NGN and brings you directly to your desired location. Depending on traffic, the trip could take 45 minutes to an hour.
Side Tip: There's almost always traffic. If you've got to be somewhere at a specific time, it is best to leave early.
If it's late at night, taxis outside the airport can take you to your destination for a higher fee, depending on your negotiation skills. A handy trick is to show them the Uber rate to your destination — and use Pidgin.
Alternatively, you could get a bus from the airport to major transportation hubs like Ikeja or Obalende. From there, you can either choose a bus or get a shared taxi to your destination. This option would be much cheaper than getting a direct taxi from the airport and would take approximately an hour or two, depending on traffic.
Finally, you could also rent a car for the day at LOS for $111 a day.
Where To Stay in Lagos as a Digital Nomad
The best way to find accommodation in Lagos is by searching online. Various websites offer accommodation, such as Airbnb, Booking.com, Hotels.com, and Hostelworld. All these sites have great options with varying budgets and facilities to suit different types of travelers.
You can also find local apartments or single rooms to rent in Lagos on classified websites such as Olist, Jiji, Locanto, Property Pro, and Property Centre.
Another excellent option for finding a place to stay in Lagos is to look for homestays. Various online platforms offer homestay options, such as Couchsurfing and Vrbo.
Finally, if you're looking for a more traditional form of accommodation, several hotels in Lagos range from budget-friendly options to luxurious resorts.
How to Get Around in Lagos, Nigeria
Getting around Lagos can be quite an endeavor, particularly during rush hour. Luckily, numerous transportation options are accessible, including BRT buses (Lagos Bus Rapid Transit) and commercial buses (popularly called danfo) that constantly traverse the roads, picking up passengers at bus stops and garages.
Even though this is the most common way to get around, being stuck in traffic in a danfo can be pretty unpleasant. You'll need a "Bus Cowry Card" to use a BRT, which you can get at any terminal for 400 NGN.
The three-wheeled yellow and black rickshaws, known as Keke Napep, are ideal for short distances. BRT buses are perfect if you need swiftness and comfort, but they only take you to specific locations. Renting a car can also be a suitable option for those requiring convenience.
However, one of the best ways to get around Lagos is by utilizing ride-hailing services like Uber, Bolt, and InDrive, which offer great comfort and ease and are cost-efficient with a minimum fare of N70 per km and N12 per minute.
Overall, avoid the tourist traps of taxi drivers who raise their prices on unsuspecting tourists or Bolt or Uber drivers who offer offline trips for a higher rate by claiming the destination is farther away, or traffic is too bad.
Internet Connectivity in Lagos, Nigeria
Internet connectivity in Lagos is decent, but it can vary depending on the area and your service provider. The average internet speed in Lagos is around 16 Mbps, which is good enough for most tasks. But if you're looking for high-speed internet, private internet companies offering WiFi services are your best bet.
Several wireless hotspots are throughout the city, and most cafes and restaurants offer free Wi-Fi.
Side Tip: Using Public Wi-Fi is a security risk. Consider more secure options first before accessing the internet via Public Wi-Fi.
Coworking spaces are also a great option, as they usually have reliable wifi and plenty of seating. If you're staying in a hotel, check if they offer complimentary Wi-Fi or if there are any nearby cafes with free Wi-Fi.
For those who want to use their device for internet connectivity, 4G mobile networks are widely available in Lagos. You can buy a prepaid sim card and data plans from MTN, Airtel, Glo, and other telecom companies from street vendors or telecom stores.
Also, other internet providers, like Tizeti and Spectranet, sell reasonably priced wireless routers for those who need a faster connection and more data.
Best Places to Work From in Lagos as a Digital Nomad
Lagos is a great place to work remotely, offering a variety of cafes and digital nomad-friendly spots that you can use as your office. Most of them have good Wi-Fi and comfortable places to work, so you can get work done and still enjoy the local atmosphere.
Here's a list of some of the top places in Lagos that provide an ideal working environment:
Coworking Spaces
Cafes
Cost of Living in Lagos, Nigeria
Lagos is a great place to visit, but there are also a lot of costs that come with living there. Expenditures can range from $1417 to $1912 every month, depending on what district you opt for and the lifestyle you lead. This may sound steep initially, but it's manageable when broken down into smaller pieces.
For example, a basic one-bedroom apartment in a safe neighborhood costs approximately $702.91 - $1,459.54 monthly. Food items such as rice, beans, eggs, vegetables, and fruits are comparatively low-priced, with single items costing only a few dollars each month. Public transportation prices differ based on the type and distance traveled but are generally around $1 for a single journey.
Depending on your plan, internet access could cost up to $50 per month, while utility bills could range from $30 to $60 per month.
Side Tip: These are estimates, and prices may change depending on the season or area.
---
You may also be interested in: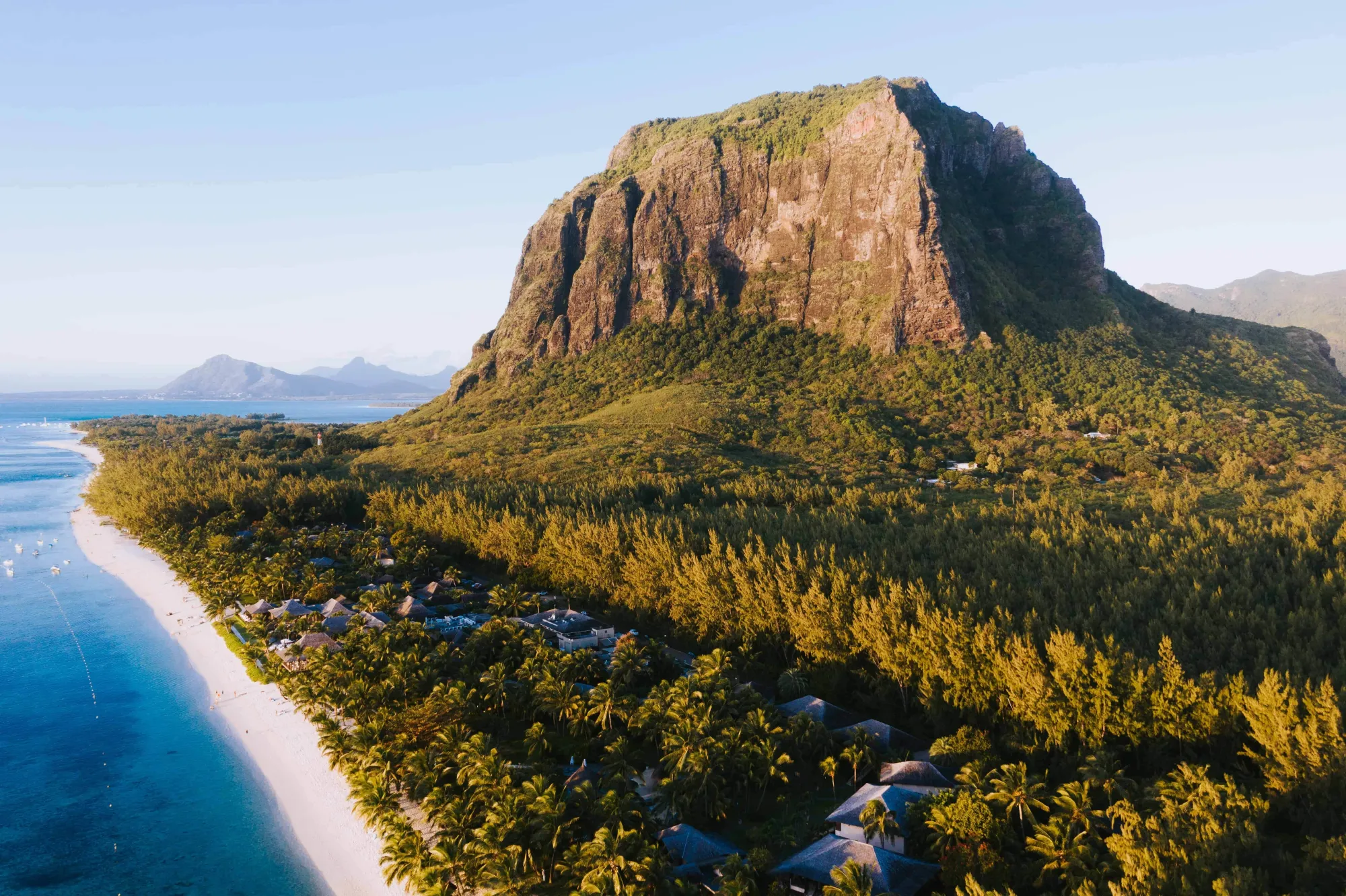 ---
Culture and Food In Lagos, Nigeria
"Melting pot" comes to mind when one thinks of Lagos. It's a vibrant city with people from all different backgrounds, cultures, and religions. The cultural mosaic is visible in the city's food, music, and art.
Lagos offers various food options, from street food to gourmet restaurants. The city has everything from Nigerian favorites such as jollof rice and suya to West African staples like fufu and egusi. For those with a sweet tooth, Lagos also offers some delicious desserts like puff-puff and akara. There are also plenty of seafood options, like shrimp, crab, and lobster, and several foreign meals in cafes and restaurants.
The city also has a teeming brimming nightlife, from nightclubs to bars, lounges, and live music venues. Music is a massive part of the culture and can be heard throughout Lagos, from rock to hip-hop to juju to afrobeat. The city is also known for its creative spirit and vibrant art scene, with several galleries and museums to explore.
Owambes or Owambe parties are a must-do activity in Lagos. These parties have become a symbol of the culture and are an exciting way to spend weekends. Owambes are usually held on Saturdays. It's a great way to mingle with locals and experience the culture.
People in the city have a diverse cultural heritage, with many different ethnicities coexisting to create a unique and welcoming atmosphere. Lagos is a city with something for everyone, from the hustle and bustle of Eko markets to the tranquility of Epe beaches.
Best Time To Visit Lagos as a Digital Nomad
Most people agree that the best time to visit Lagos, Nigeria, is between November and March. During this time, the weather is usually lovely, with temperatures in the mid-20s to early-30s Celsius, lower humidity, and little to no rain. It's a great time to go to the beach or explore the city without worrying about high temperatures or heavy rain.
Be aware that during the high season, you may experience more crowds due to the influx of locals and ex-pats during the Christmas and New Year holidays.
If you're looking for a more budget-friendly alternative, try visiting Lagos between June and October. Although the weather may not be as favorable, accommodation prices and airline tickets tend to be much lower.
Things to do in Lagos, Nigeria
There are hundreds of things to do in Lagos as a digital nomad, from exploring the city's beaches and nightlife to visiting its many historical landmarks and monuments. Here's a list of things to do while in Lagos:
1. Visit the National Museum
Explore the fantastic collections and exhibitions at the National Museum! You can learn about Nigeria's history. You can also attend workshops, lectures, and performances at the museum.
2. Take a Stroll Through the Bustling Streets of Victoria Island
The views here are stunning, from the lush palm trees that line the streets to the vibrant culture and architecture. You'll find a variety of shops, restaurants, and bars to explore, giving you the perfect opportunity to relax and take in the sights. Plus, there's plenty of nightlife, with clubs, bars, and music venues all within easy reach.
3. Explore the Exotic Wildlife of Lekki Conservation Centre
Wander through the lush greenery of the Lekki Conservation Center and get close to some of Africa's most incredible wildlife! The center is home to various animals, from antelopes, monkeys, and baboons to crocodiles, hippos, monitor lizards, and snakes. Take a guided tour around the center and learn about its many fascinating species.
There's also an observation tower from which you can get great views of the whole area and its wildlife. Don't forget to take some photos while you're there—it's a unique experience you don't want to miss! And afterward, enjoy a delicious meal at one of the center's restaurants or bars.
4. Take a Boat Ride Across Lagos Lagoon
To experience the vibrant waterfront area, one of the best things you can do is take a boat ride across the Lagos Lagoon. You will have a chance to explore this unique city's sights, sounds, and culture from a different perspective. As you make your way along the lagoon, you may spot locals fishing or even catch glimpses of some traditional boats sailing by. The tranquil atmosphere of the water will make it easy to relax and take in all that Lagos has to offer.
5. Check Out the Art Galleries in Lagos
You can find a variety of artworks by local and international artists on display in the art galleries around Lagos. There are galleries dedicated to modern, contemporary, and traditional art. You can also explore some of the city's famous photography and sculpture galleries. Most of these galleries are open to the public at no cost, so you can enjoy the beauty of the art without spending a fortune.
Is Lagos, Nigeria Safe to Visit?
Lagos is not the safest place to travel in Africa, though it has improved dramatically over the years. It is still essential to be aware of your environment and take precautions when traveling here, similar to any other destination.
Remember always to have your phone and paperwork on hand; it's suggested to remain in well-lit areas at night and never go alone. Assaults usually happen after 10 p.m., so it's wise to stay together and travel with reliable guide agencies or companies when entering unfamiliar areas. Exercise caution around pickpockets in crowded places like markets, public transportation stops, etc.,
The island area of Lagos is much more secure than the mainland, and there are fewer security concerns here; however, be aware that robberies may occur in any district. It's also essential to be cautious with whom you trust and never carry large sums of money or valuable items.
Overall, Lagos has plenty of attractive sights and activities to explore. If you take the necessary precautions and keep alert, your trip should be safe and enjoyable.
Does Lagos, Nigeria Have a Digital Nomad Visa?
Unfortunately, Nigeria does not currently have a digital nomad visa available. But the Lagos State Government is looking into ways to start a program that would let remote workers and digital nomads temporarily move to Lagos and live there while working remotely.
In the absence of a digital nomad visa, there are a few other alternatives that remote workers and digital nomads could consider. These include the business visa, designed to encourage entrepreneurs to set up shop in Nigeria, or the temporary work permit, which allows people to work legally in Nigeria on short-term engagements.
Depending on where you are from and how long you plan to stay, you may also be able to get a visa on arrival.
It is important to note that visas have certain restrictions, regardless of the route taken. Before moving to Nigeria, you should always talk to a lawyer to ensure they follow the country's immigration laws.​​
Final Thoughts
Lagos is an incredible city with loads to see and do. As a digital nomad, you'll be able to take advantage of the fantastic vibrancy this exciting city offers. With excellent co-working spaces, fast internet connections, and delicious restaurants, Lagos has all the amenities you need to work remotely. Lagos is the perfect destination if you're looking for a few days of work or an extended stay.
Are You Ready to Visit Lagos, Nigeria?
If you want to receive digital nomad guides like these, sign up for our newsletter and get upcoming articles straight to your inbox!
You can also follow us on Instagram and join our Facebook Group if you want to get in touch with other members of our growing digital nomad community!
We'll see you there, Freaking Nomads!
Disclosure: Hey, just a heads up that some of the links in this article are affiliate links. This means that, if you buy through our links, we may earn a small commission that helps us create helpful content for the community. We only recommend products if we think they will add value, so thanks for supporting us!