Sao Miguel is an island that is perfectly suitable for digital nomads looking to connect with nature.
Despite its wild soul, it offers all the amenities remote workers might need, including a strong wifi connection across many parts of the island.
And although it's officially located in Europe, it still has those tropical vibes that many digital nomads love.
A big plus of Sao Miguel is also that people are very welcoming and I promise that you will love the Azoreans from the very first moment you will set foot there.
Let's dive right into the guide and let's discover Ponta Delgada, the main city of this beautiful island in the Azores.
Ponta Delgada (Sao Miguel): Quick Facts
Population: 68,748 inhabitants (2011)
Climate: Four seasons in one day
Language: Portuguese, English
Currency: Euro
Ponta Delgada is the capital of the Azores' autonomous region and the main municipality on the island of Sao Miguel. It's also the most populated center of the whole Azores.
The town offers various activities and services, including free public wifi, shopping centers, coworking, and much more.
The beauty of this place is that it's not difficult to get in touch with the local community, also thanks to the immense hospitality of the Azoreans.
Compared to most Western European countries, living costs are more affordable. However, if we consider that it is also the most famous island and the main tourist center of the Azores, there are obviously some expensive areas you must stay away from.
It's overall a great destination for digital nomads as nature and culture are interconnected here. It is not uncommon, in fact, to go from a crowded coworking to a wild beach, ending up admiring the dolphins leaping on the horizon in the sunset light.
Where is Sao Miguel Located?
The Azores, an autonomous region of Portugal, is an archipelago of nine volcanic islands located almost halfway between Europe and America.
Ponta Delgada is the capital of the archipelago of the Azores and the main city on the island of Sao Miguel.
A curious fact about Sao Miguel is that it's thought to be where Plato said Atlantis sank.
Why Should You Visit Sao Miguel as a Digital Nomad?
While modern and with a great infrastructure, Sao Miguel still has an old-world charm.
Ponta Delgada's architecture recalls the typical Portuguese colonial architecture, with cobblestone and narrow streets to wander around.
For digital nomads, however, it is a great opportunity to see and experience something different. Here the man is simply a guest who has the duty to respect and preserve what nature has made available to him.
The Azores were also once famous for whaling, but now people have learned how to live with them and are easy to admire all year round.
Cetaceans' great migration occurs in these areas, and every marine species is continuously coming and going, including sperm whales, orcas, humpback whales, whale sharks, and blue whales (the largest animal on Earth!).
The people who live here are as strong as their islands but as sweet and hospitable as possible. There's a saying around here:
"If your car stops and you ask for help, you'll go out in the evening with lots of new friends"
Finally, by being the largest city, Ponta Delgada has all the amenities one may need. There is a university, libraries, coworking spaces, cafes with excellent wifi, a hospital, and much more.
How to Get from the Airport to the City Center
The João Paulo II Airport is very close to the city (about 2km), and it's not unthinkable to even reach it on foot.
But if you want to get to the city center faster, there are mainly two ways:
Taxis: with around 15 euros they can take you to the center in 10 minutes
Buses: the departure is every hour between 05:00 and 24:00, from Monday to Sunday. As it's a relatively small island, it must be considered that the public transport connections have very specific timetables. My advice is to inquire about the timetable before your arrival.
Where to Stay in Ponta Delgada as a Digital Nomad
In the city, and slightly outside, there really is everything, even what you would not usually expect.
I stayed in a modern apartment 1 km from the center, near the pineapple plantation but whether you are searching on Booking.com or Airbnb, you are spoiled for choice.
On the Flatio website, there are several specific accommodations for digital nomads, although the minimum booking is 14 nights.
🔥
Special Discount: Use our discount code freakingnomads10 for 10% off on Flatio's service fee!
In the center of Ponta Delgada, there is also a large coworking space that offers rooms with private bathrooms in a shared apartment in the same building.
But the real advice I feel like giving to you is to ask and contact the locals directly. This is the best way to discover incredible things and make beautiful and long-lasting connections with the locals.
To do this, just head to Facebook groups like "Azores Islands - Travel/General Interest" (my favorite one) and ask directly there.
Transportation in Sao Miguel
I advise renting a car because the weather changes often, and if you want to fully enjoy the island's beauty, it is better not to catch the rain while moving around.
Parking is quite easy to find in the city center, but there are also two covered parking spaces if needed.
Public transport is still an option, but I must warn you that its schedules might affect your journey, especially when wanting to reach more remote areas such as Nordeste and Mosteiros.
Inside the city of Ponta Delgada, however, everything is easy to reach, and it's not a problem at all to get around on foot. But if you still want to avoid walking, there are several buses that connect you to nearby towns such as Sao Roque, Lagoa, or Relva.
I also found the Atlantic Bikes app particularly useful for renting bikes and going from Ponta Delgada to Sao Roque.
Bonus tip for those who want to avoid wasting a lot of time: to end the rental, lock the small padlock above the rear wheel by hand. Otherwise, you'll be there for 1 hour figuring out how to do it. Trust me, it can be a huge waste of your time and money. If it wasn't for a super nice guy who called for help and explained what to do, I'd probably still be there!
Finally, I advise against using taxis on the island because there are definitely not the cheapest option out there.
Internet Connection in Sao Miguel
I'll tell you something that might sound exaggerated to you: I actually had more problems finding wifi in Tenerife than in all of Sao Miguel!
Jokes aside, except for the most remote areas of the island where you clearly won't have any signal on your phone, internet connectivity is pretty good everywhere in the city.
After all, I guess you won't need a fast connection in remote areas, except for sharing pictures of everything you will see on the island. But for that, you can always do it later and enjoy the breathtaking landscapes you will see at that moment.
In the city center, instead, most bars and ice cream shops (even in the Ponta Delgada pier area) all offer free wifi.
And for the most demanding digital nomads, there are also several coworking spaces on the island which I will talk about in the next paragraph. It's enough to say here that the connection is pretty fast and stable so you won't have any problems working from Ponta Delgada.
I managed to stay a month with 7 gigabytes on my Italian SIM as I always used the free wifi I could find anywhere in Ponta Delgada.
Best Places to Work in Sao Miguel as a Digital Nomad
As previously mentioned, it is easy to find a good wifi connection throughout the island, and there are several places where you can work from, even along the seafront.
The beauty of this reality is that within a short distance from each other, it is possible to find all types of accommodation, from the chaotic area of ​​the city center to the most isolated beaches, where the only noise will come from the boats entering and leaving the marina.
Below, you can find a full list of the best places to work that I highly recommend you check out:
Coworking spaces on the island
Bars and Cafés (tried and tested by me)
Cost of Living in Sao Miguel as a Digital Nomad
Overview
The Azores have seen a general increase in prices in recent years. Especially in the high tourist season (from July to August ), the cost of living is relatively high.
Car rentals and accommodation have suffered the most from this increase in prices, although it's not impossible to find good solutions at a good price.
Cost of Accommodation
Leaving Ponta Delgada, in the São Roque or Lagoa area, prices for an apartment (or a local alojamento) are lower. However, if you want to find something in the city, you could be able to find something decent if you visit the Azores outside the tourist season.
Coliving is also a rising trend across the island. For those who appreciate this type of stay, the prices are very affordable, and you will always have access to a coworking space, which is pretty convenient if you ask me.
The price range for a good quality room, apartment, or local alojamento can go from €500 to €800 per month.


Cost of Food and Grocery Shopping
The cost of grocery shopping is lower than in most Western European countries. You should absolutely check out the central market "Da Graça" or a supermarket called Sol*mar, which is about 2km from the center of Ponta Delgada.
You will also find the Portuguese supermarket chain Continente, which is slightly more expensive than the ones I mentioned and you won't find as many local products as well.
In terms of food, fish is the cheapest option, and it's not difficult to have dinner for €7 for two people. We had chicharro and baked parrot fish for €5 a few times.
In restaurants, prices can obviously go up but, if you go to the right places, you can still eat good fish for around €10 per person.
Bear in mind that the most convenient way to eat out is to buy local food as it will be widely available and you can easily secure an abundant meal for a cheaper price. A meal per person would rarely cost €8-10 per person if you buy local food.
Instead, we have often relied on Too Good To Go to save on groceries. It is an app that allows you to buy boxes with the unsold food of the day at a lower price. Bars, restaurants, bakeries, and fishmongers all participate in this initiative. We managed to buy fresh fish at a lower price more than once, and we often had dinner for two people for only €4. The only downside is that you don't know what you'll find in the box, so get ready for a surprise.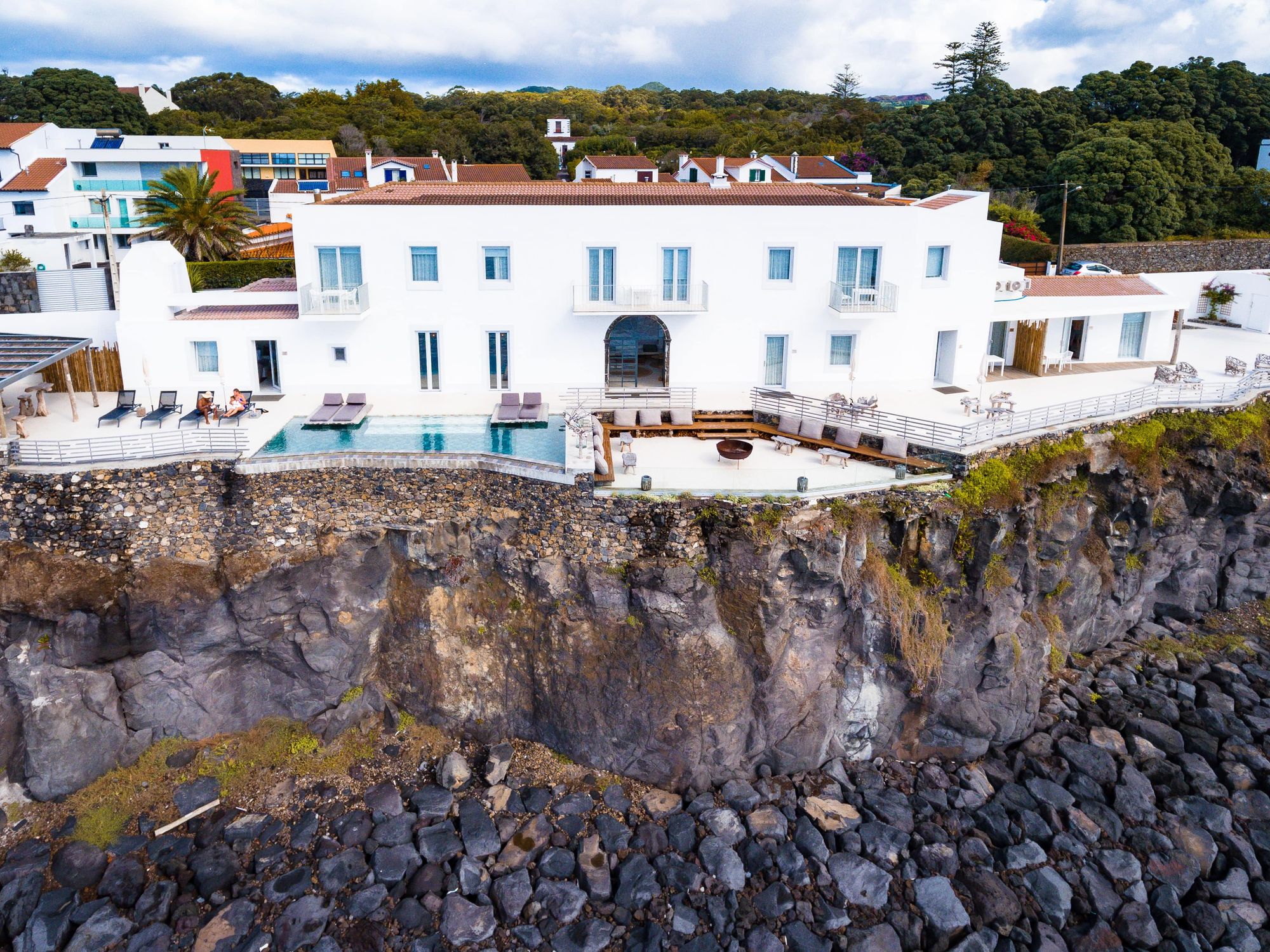 Economy, Culture, and Food in Sao Miguel
People
Let's start with the people.
The Azoreans are very open-minded and extremely hospitable people. It is in fact not uncommon to receive gifts from them, even if you don't know them that well.
In the past two months, I have had so many episodes of kindness that I couldn't tell you all of them.
Economy
Most of the islands' economy is based on breeding and cheese production. They produce it so much that it is often said that there are more cows than people on the islands.
Tourism has obviously been a huge component of the economy in the Azores. This is also made favorable by the low-cost airlines that easily connect the islands to Europe. There is then no surprise that the Azores became among the best European destinations in 2022.
But the largest portion of tourists comes from the Americas. This is because, in the past, people have migrated from the Azores to the USA and Canada, where there are even some towns of Portuguese origin with a prevalence of Azoreans.
Thanks to this migratory flow, small whaling boats of US origin and advanced agricultural tools arrived on the islands. Whaling became of great importance for the islanders and, although the hunt has been over for many years, there are museums and statues to remember those times.
Local Products
The Azores has its own local products which are incredible to me. It's a recognizable and traditional cuisine, even if it is said to offer little variety.
In my opinion, the main peculiarity of Azorean food is the quality and uniqueness of the products and not the actual recipes. Although it is an often debated aspect, I believe that taste, being extremely personal, is indisputable.
The products par excellence that can be found everywhere is cheese, wine, chorizo, pineapples, and tea.
Cheese is a fundamental part of the islands' economy, and many factories produce them. There are so many varieties of cheese and a wheel of fresh cheese can be bought for up to €4-€7 on average.
Wine is as much a part of the culture as cheese, and there is a whole world to discover.
The first thing you need to know is that the vineyards here are very delicate because they are very exposed to atmospheric agents and to the salt brought by the ocean. The locals invented these wonderful vineyards which have even become UNESCO heritage sites.
Thanks to walls of lava rocks, they create squares to protect the plants, which are then kept low to protect them from saltiness.
They have little wine trade outside Portugal. Nonetheless, Azorean wines were once bought and shipped to the Russian Tsar, who greatly admired them.
Thanks to the lava soil and a large amount of water, the flavor is also particular, and I personally love it.
---
You might also be interested in: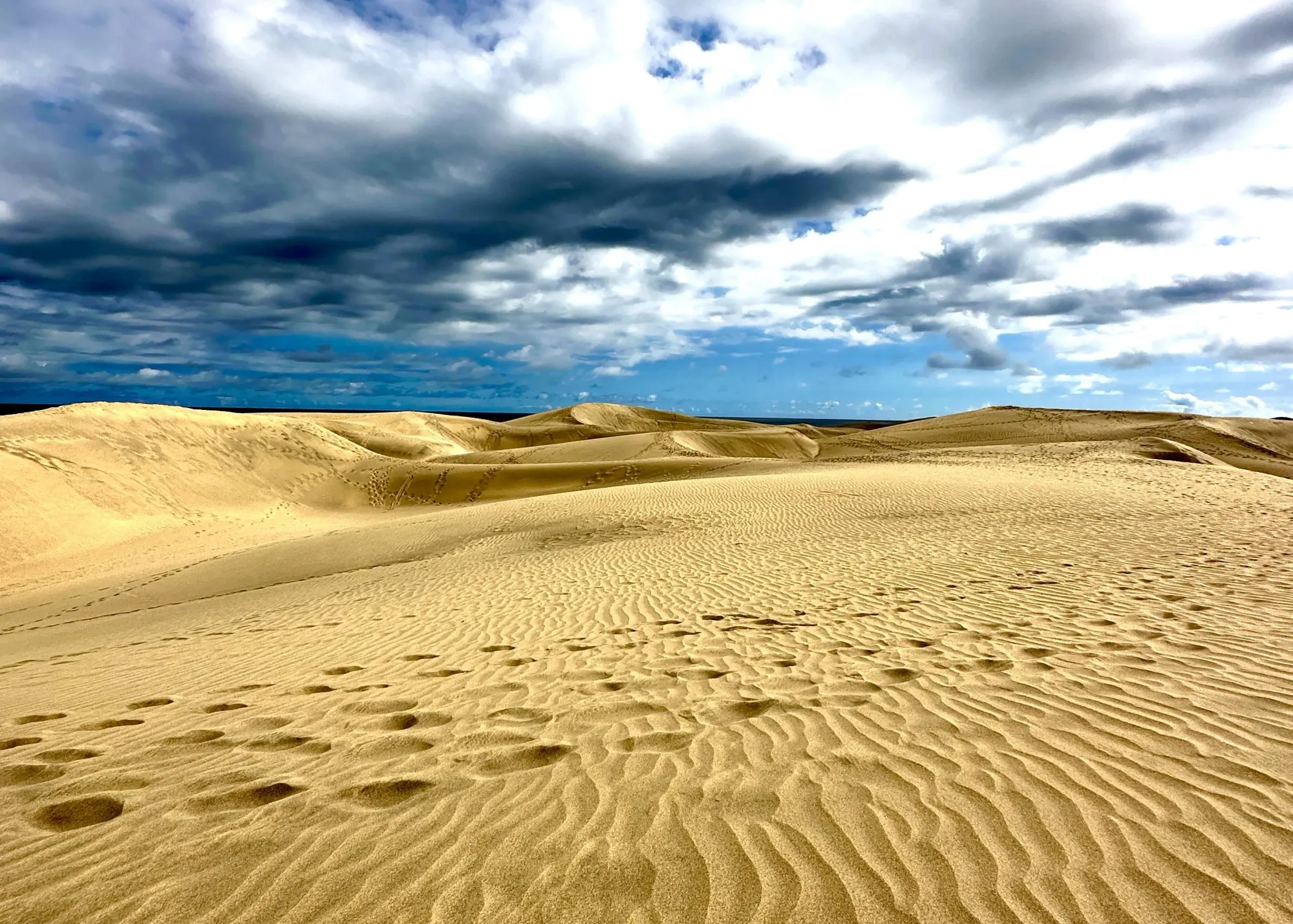 ---
Prices vary and Terras de Lava, one of the most marketed wines, can be purchased for €4 to €5 per bottle. On the other hand, the traditional wine where the grapes are harvested and wine produced in local vineyards, can even reach €24. I was lucky enough to drink it; it was an awesome experience I highly recommend it.
Another famous product in all the islands is pineapple. Compared to those we are used to seeing in many Western European countries, they are smaller and much, much sweeter. This is thanks to the lava soil and a very ancient processing method that limits its size to enhance the flavor. All the products grown on the islands also have particular characteristics, in terms of size, color, and flavor.
But the thing that differentiates these islands the most is that they have the only tea plantation in Europe, which is located not far from Ponta Delgada.
Food To Try in Sao Miguel
Among the typical dishes of Azorean cuisine, below are the must-try that I would highly recommend:
Cozido das Furnas: this is the most well-known dish in the Azores. It's a mix of meat and vegetable stew that is placed underground to cook in large pots by the steam generated by the volcano. The cost for two people is around €20.
Lapas: are limpets cooked on the grill and seasoned with butter and garlic. They cost around €10
Cracas: a kind of very large barnacle that has a crustacean inside. In essence, they are nothing more than the protuberances that whales have on their snouts
Bifana: in the Azores is made with a slice of beef topped with a pan-fried egg, various vegetables, and basmati rice. In Ponta Delgada, I recommend going to eat at O ​​Galego, slightly outside the center and very popular with locals
Mako Shark: the most famous restaurant where you can find it is Bom Apetite, which is very close to the city center. It costs around €10 per person.
Best Time To Visit Ponta Delgada as a Digital Nomad
The high season in the Azores starts in July and ends in August. Although the weather is always unpredictable, you get more chances to find the best weather during these months. On the other hand, prices tend to rise considerably.
In the rest of the months, the temperatures drop, but never too much, and rain is more frequent. The climate fluctuates so much that sometimes it is even possible to sunbathe in February (I say this from direct experience!).
Best Things To Do in Sao Miguel as a Digital Nomad
Below is a selection of the things that I absolutely recommend doing on the island:
1, Trying Pineapples
The island of Sao Miguel is famous for its pineapples. Here plantations can also be visited on the island, and the most famous is Plantação de Ananás dos Açores which is located 1.5 km from the center of Ponta Delgada. It offers free entry as well as various tastings for a fee, including jam, ice cream, and sandwiches.
2. Visiting The Only Tea Plantation In Europe
With a 30/40 minute drive from Ponta Delgada, you can reach the Chà Gorreana, the most famous tea plantation on the island. The visit to the factory is free, as is the access to the plantation. Inside, you can find the shop and the bar where you can taste the various types of tea. However, I advise against buying here as you can easily find the same tea in supermarkets for a cheaper price.
3. Sea Excursions With Whales And Dolphins
The two most unique things I strongly recommend doing are whale watching and snorkeling with dolphins. Several companies offer these two experiences, but I advise relying on Futurismo, located on the Ponta Delgada seafront, near the city center.
Whale watching costs €60 and lasts around 4 hours. There are departures twice daily, morning and afternoon, but the more experienced are advised to take the morning excursion. This is mainly because, in the afternoon, the ocean could get agitated and you won't be able to enjoy the full experience. Seeing these giants is truly exciting and something unique can happen every time. The excursion also includes visiting the dolphins, which are much easier to spot and more sociable with humans. It is very easy to see them when swimming around the boat. As soon as you dip your hand in the water, you have the sensation of touching them.
Snorkeling with the dolphins costs instead €85, and the emotions it can give you are unbelievable. Before departure, all the equipment will be given to you and when the boat approaches, you will see a group of dolphins and be able to swim with them. Hearing the verse, letting them decide whether to approach you or not, and being guests in their home in the middle of the Atlantic Ocean, is an incredible experience.
Like any excursion in contact with wild animals, sightings are not guaranteed, and you won't know what you will see until you try it. I advise enjoying the adventure without expectations, allowing the ocean to amaze you.
4. Enjoying The Breathtaking Azorean Sunsets
The best sunsets can be seen east of the island, especially in Mosteiros, one of the most photographed spots during the golden hour.
5. Surfing
In Ponta Delgada, surf schools operate on various beaches on the island. The most famous (and the most beautiful) is Praia de Santa Barbara. It is close to Ribeira Grande and has been renamed the surfing capital of the Azores. It is located in the north of the island, about 20 minutes by car from Ponta Delgada.
6. Relaxing After Work
If you want to relax after a working day, one option (and what an option!) is to try the natural spas around the island. There are at least three worthies of note that are absolutely worth a visit:
Caldeira Velha: In my opinion the most beautiful of all, wild and in contact with nature. Cost: €8 for adults. Make sure to pay attention to the timetables.
Poça da Dona Beija: Better equipped and cared for. The place is charming and has several hot water pools to relax. There are also changing rooms and showers that you can use. Cost: €8 for 1:30h.
Parque Terra Nostra: It is one of the most famous parks on the island. It's located in Furnas, and the cost is €8 per person. In the center of the park is a huge swimming pool with 39°C hot water. The orange color of this water is due to the high iron content. Make sure to remove bracelets and necklaces as they might get damaged in the water.
7. Admiring The Natural Wonders Of Sao Miguel
The island of Sao Miguel has many natural attractions to admire.
Below you can find the ones that struck me the most:
Caldeira das Furnas: the Furnas park where there are pools of boiling water and fumaroles everywhere
Villa Franca do Campo: a volcanic crater on the water's surface where it is possible to enter and swim in it. It is located a short distance from Villa Franca and can be reached by organized boats
Miradouro da Ponta da Madrugada: undoubtedly one of the most beautiful views of the coast
Ribeira dos caldeirões waterfall: impressive waterfall in a very suggestive park
Ribeira Quente hot waterfall: a waterfall of 30m of hot water, hidden between suggestive tunnels that alternate on the road and that end up in the village of Ribeira Quente.
Curiosities about Volcanoes in Sao Miguel
Throughout the island, there are active volcanoes and volcanic craters everywhere. That is why there are so many thermal areas where gases rise to the surface, creating incredible settings.
On some beaches, you can find areas where the ocean water is warm. This is due to the fact that the heated water from the volcano ends up in the ocean.
Is Ponta Delgada Safe To Visit?
Ponta Delgada is an extremely peaceful city, and I've personally never felt unsafe.
The usual recommendation is not to leave your belongings unattended. However, I have seen people leave their smartphone on the pier, in the midst of many people sunbathing, and find it where it was shortly after they had gone swimming.
You might see several homeless people in the city center, but they don't bother anyone.
One recommendation I feel giving you is to be careful when severe bad weather is expected as rain and wind can be really strong here. When it happens, it's better to avoid excursions.
Lastly, avoid going to rural areas or along the course of rivers, because it is not uncommon to see them overflowing and flooding the roads with real mud falls.
Visa Requirement For Portugal (And The Azores)
EU citizens do not need an entry visa to enter the Azores as they are part of Portugal, an EU country.
A passport is enough, and you can enter without problems for a stay of no more than 180 days. A new visa for digital nomads in Portugal was launched on 30 October 2022, allowing its holder to reside in Portugal for working in the country, even remotely. This is valid for a natural or legal person with residence or registered office outside the national territory.
Are You Ready To Visit Sao Miguel?
If you want to receive digital nomad guides like these, sign up for our newsletter and get upcoming articles straight to your inbox!
You can also follow us on Instagram and join our Facebook Group if you want to get in touch with other members of our growing digital nomad community!
We'll see you there, Freaking Nomads!
About The Author: Federico Felici
Federico Felici is an Italian born in Rome in 91'. He started his first journey as a Digital Nomad in July 2021 to the Azores. In the following year, he visited various countries including the Canary Islands, Morocco, and Norway. He is a Social Media Manager and columnist and plans to carry on his work from every corner of the world. He has an allergy to offices and an irrepressible desire to discover the world.
You can follow him on his social media channels:
Disclosure: Hey, just a heads up that some of the links in this article are affiliate links. This means that, if you buy through our links, we may earn a small commission that helps us create helpful content for the community. We only recommend products if we think they will add value, so thanks for supporting us!