Croatia is an enticing destination for digital nomads, offering a unique blend of historical charm, stunning landscapes, and modern infrastructure. From the vibrant streets of Zagreb to the breathtaking Adriatic coastline and the enchanting old towns like Dubrovnik, Croatia has much to offer.
But what's the legal route for working remotely in this Adriatic gem? The answer is the Croatia Digital Nomad Visa. Tailored for freelancers, consultants, or remote employees, this visa allows you to live and work in Croatia without being employed by a local company or establishing a Croatian business entity.
In this guide, we'll explore the Croatia Digital Nomad Visa in detail, discussing its eligibility requirements, application process, and the numerous advantages it offers. We'll also touch on important tax information for digital nomads in Croatia.
Ready to work against the backdrop of Croatia's breathtaking landscapes and vibrant culture? Read on to learn how you can make this dream a reality!
🟡
Our content is based on research from official sources and intended for informational purposes only. We do not provide visa application services. For dedicated visa assistance, please consult a specialized provider.
Does Croatia Have a Digital Nomad Visa?
Although not labelled specifically as a 'digital nomad visa,' Croatia offers a 'Temporary Stay for Digital Nomads.' This permit, launched in January 2021, allows individuals to reside in Croatia for up to 12 months.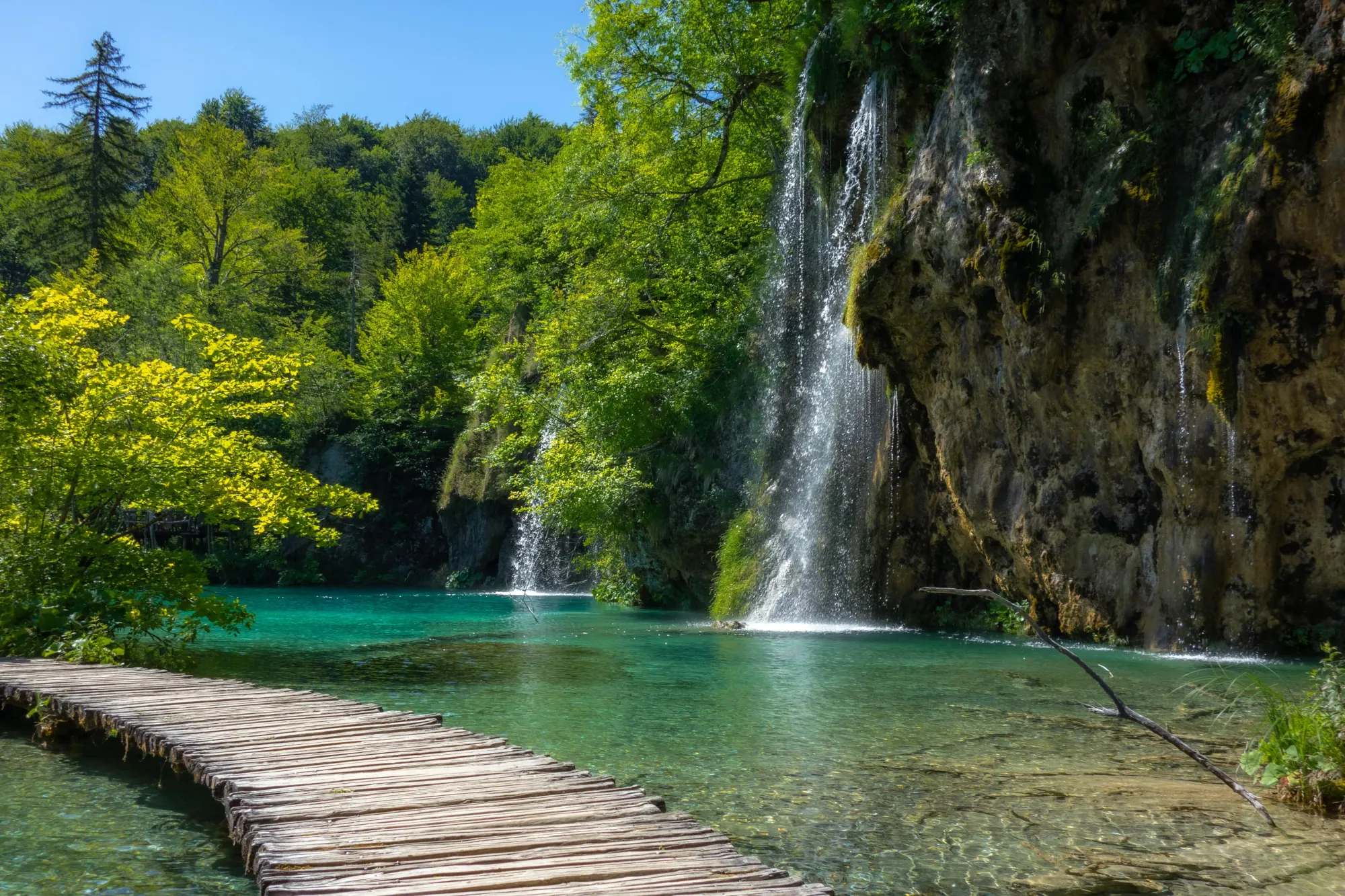 Benefits of Croatia Digital Nomad Visa
The Croatia digital nomad visa offers several benefits, making it an attractive option for remote workers looking to live in Croatia. Here are some of the key advantages:
You can live in Croatia for up to a year while working remotely for a business outside of Croatia, including your own business.
You are exempt from paying Croatian income tax on earnings from companies based outside of Croatia.
You benefit from Croatia's recent entry into the Schengen Area, which provides easier access to other Schengen countries for travel and tourism.
You can enjoy the low cost of living compared to many other European countries.
You can benefit from the Croatia digital nomad visa's relatively lower income level requirements and visa fees, compared to other visas.
You can join the growing digital nomad community in Croatia.
You can explore the fantastic range of historic and beach destinations in Croatia.
Who Can Apply for Croatia Digital Nomad Visa
Anyone who is not an EU, EEA, or Swiss citizen can apply for the Croatia digital nomad visa. However, there are some eligibility criteria that you have to meet:
Proof of Remote Work: You must demonstrate that you are employed or engaged in work for a company or clients based outside of Croatia.
Stable Monthly Income: You must prove that you have a monthly income of around 2,300€. For each family member accompanying you, your proof of income should reflect an additional €90 per month.
Valid Health Insurance: You must have health insurance that is valid in Croatia for your entire length of stay
No Criminal Record: You must have a clear criminal record from your home country
Valid Travel Documents: You must have a valid passport or travel document. Additionally, you should have a temporary address in Croatia, such as a confirmed booking or a rental agreement with a Croatian landlord.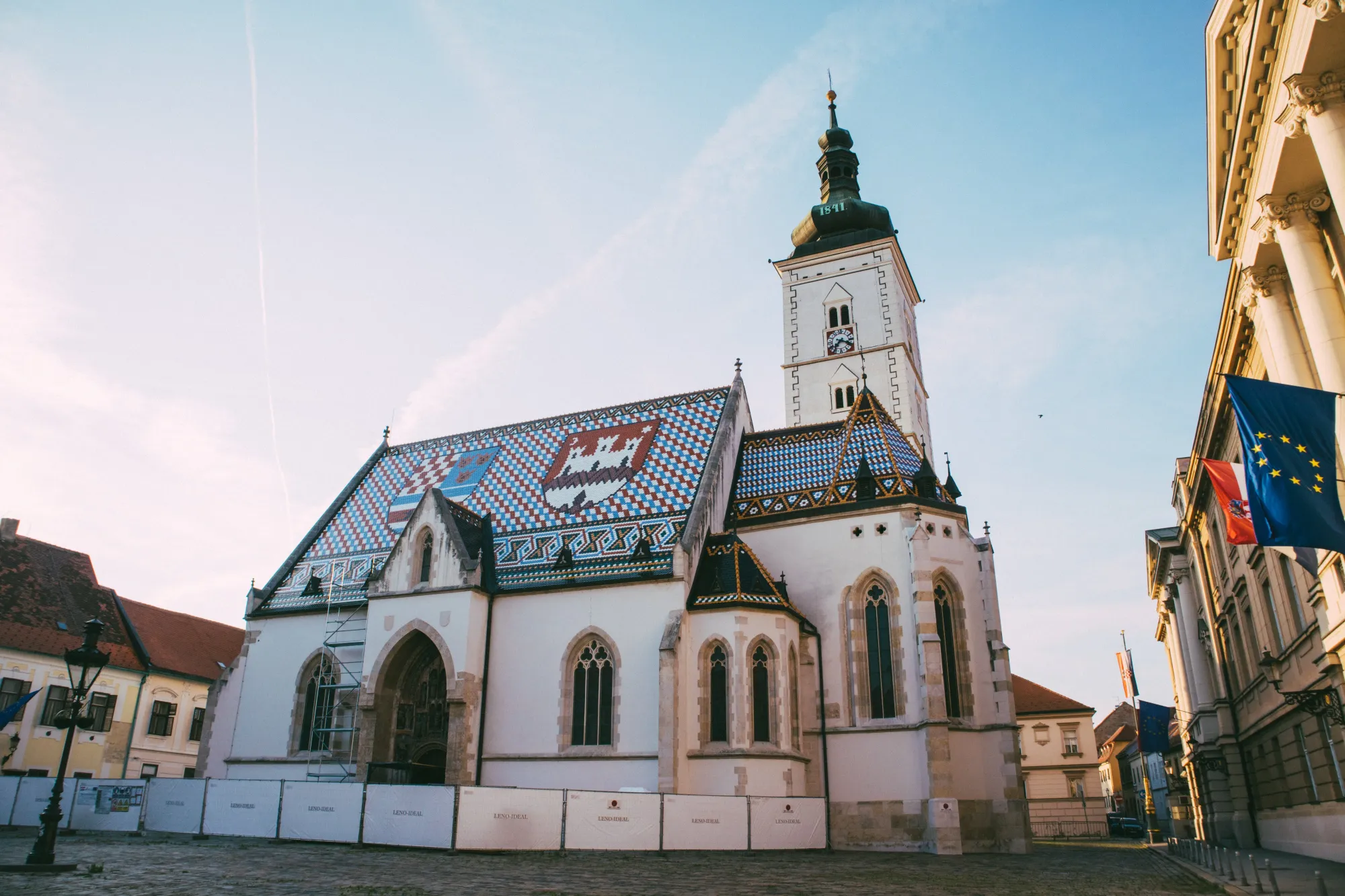 How to Apply for Croatia Digital Nomad Visa as a Digital Nomad
To apply for the Croatia Premium Visa, you have to follow these steps:
Step 1: Choose Application Method
Decide whether to submit your application online or in person.
If you are submitting your application in person but you require a visa to enter Croatia, you can submit it abroad at the embassy or consulate of the Republic of Croatia (see list of diplomatic missions/consular posts).
If you are submitting your application in person and don't require a visa, you can submit it at the embassy or consulate of the Republic of Croatia or the competent police administration/police station according to your temporary residence address (see the list of police administrations/police stations).
💡
Pro tip:
The
Croatian Ministry of Foreign Affairs
provides information on visa requirements. You can consult their website to find out if you need a visa based on your nationality.
Step 2: Submit your Application
Complete Form 1a (available in Croatian and English) and submit it along with all required documents either online, at a Croatian embassy or consulate, or a police station in Croatia. The complete list of documents necessary to submit your application can be found in the section below.
Step 3: Pay Visa Fees
Pay the required fees, which vary depending on where you apply. Payment methods include credit cards for online applications, and cash or bank transfers for in-person applications. You will receive a confirmation email or receipt after you submit your application.
Step 4: Wait for Approval
You can check the status of your application online or by contacting the embassy. You will receive an email or a letter informing you of the decision. If your application is approved, you will be granted a temporary residence permit for up to 12 months.
Step 5: Register Temporary Residence
Upon arrival in Croatia, register your temporary residence address at the local police administration/station within 3 days.
Step 6: Obtain a Biometric Residence Card
You will also need to apply for a biometric residence card at a local police station in Croatia, which will serve as your official identification document during your stay. You will need to pay a fee for the card, which varies depending on where you apply.
Documents Required for Applying for Croatia Digital Nomad Visa
The documents required for applying for Croatia's digital nomad visa are:
A valid passport, which must remain valid for at least three months beyond your planned departure from Croatia.
A completed Form 1a for temporary stay of digital nomads
Proof of stable monthly income, such as bank statements or payslips, showing at least €2,300 per month. If you want to bring your family members with you, you must have an extra €90 per month for each dependent.
Comprehensive health insurance valid in Croatia for the duration of your stay.
A legalised document proving no criminal record, such as a federal background check for U.S. citizens (state-level checks are not accepted)
Proof of accommodation in Croatia, including a rental agreement or a confirmed hotel/hostel booking.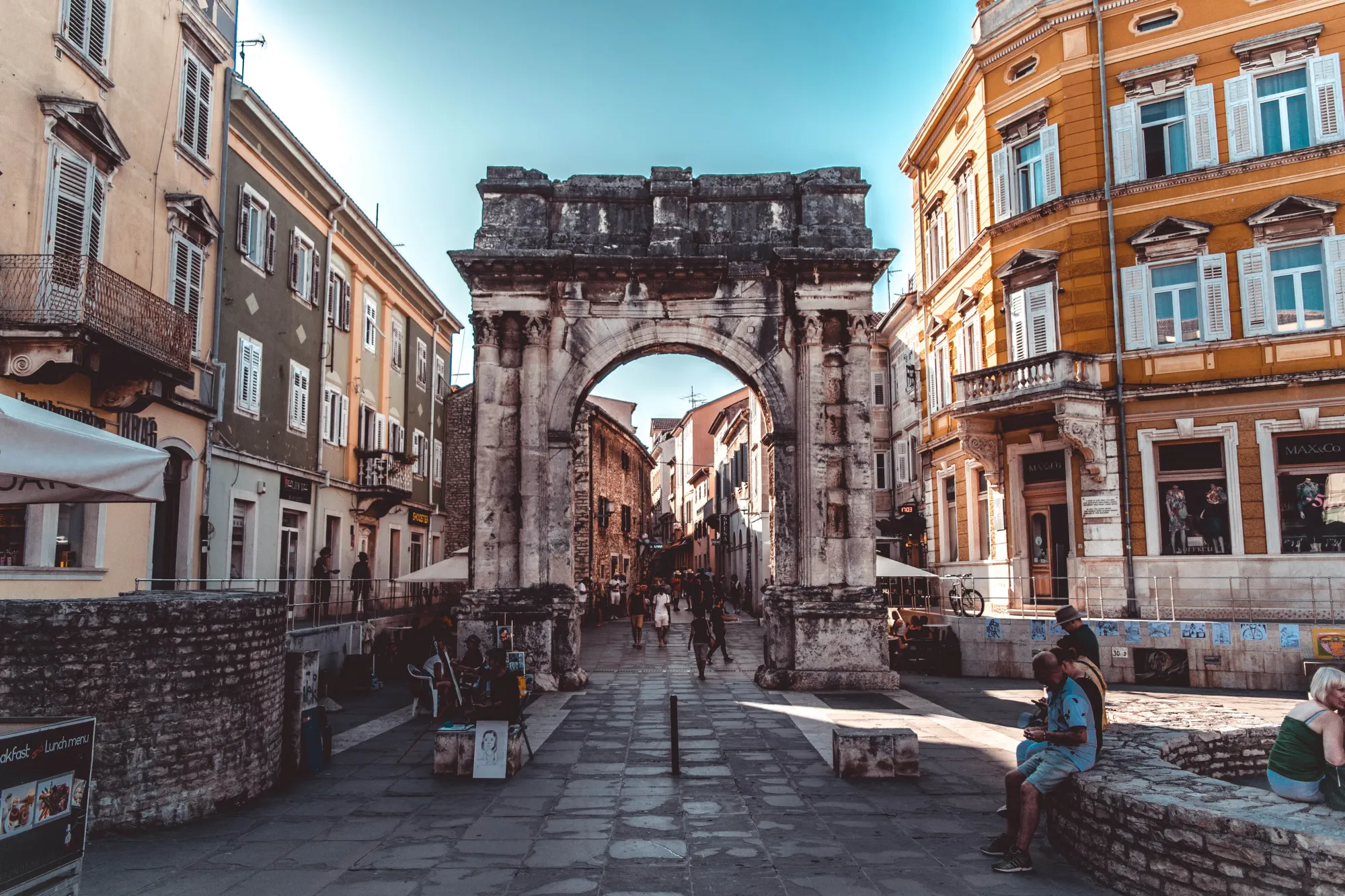 ---
You may also be interested in: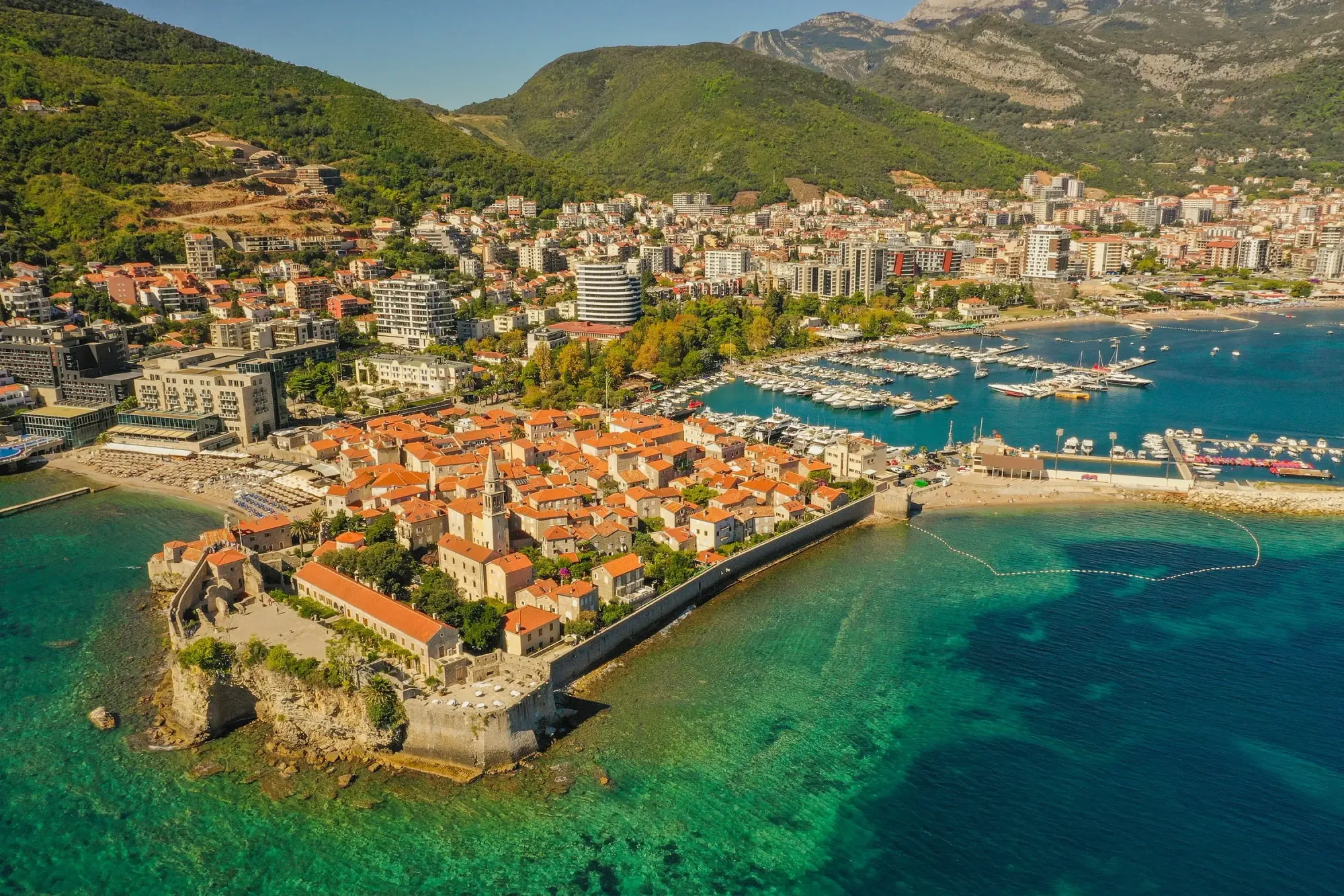 ---
How Much Does Croatia Digital Nomad Visa Cost?
The cost of the Croatia Digital Nomad Visa varies depending on where you apply and the specific fees involved. Here's a breakdown of the costs:
If the Application is Submitted Online:
For Temporary Residence: €46.45
For Biometric Residence Permit:

Fee for processing and issuing the biometric residence permit: €31.85 (€59.73 for accelerated procedure).
Fee covering the administrative costs associated with processing your application: €9.29.
If the Application is Submitted in Person at a Diplomatic Mission/Consular Post:
Granting Temporary Stay: €55.74.
Long-Term Visa (Visa D): €93.00 (additional service fees may apply if submitted through the VFS visa center).
Biometric Residence Card: €41.14.
If the Application is Submitted in Person at a Police Administration/Police Station:
Granting Temporary Stay: €46.45.
Administrative Fees for Biometric Residence Permit: €9.29.
Biometric Residence Card: €31.85 (€59.73 for the accelerated procedure).
Timeline for Applying For Croatia Digital Nomad Visa
The typical processing time for a Croatian digital nomad visa is around one month. However, this can depend on various factors such as the volume of applications being processed and the completeness and accuracy of your application.
🟡
Pro tip
:
The Croatian government
recommends applying for the digital nomad visa
at least three weeks in advance
of your planned arrival in Croatia.
What If I'm Not Eligible for Croatia Digital Nomads as a Digital Nomad?
If you're not eligible for the Croatia Digital Nomad Visa, there are several alternatives you might consider:
Short-stay Visa (C-visa): This visa is designed for individuals who intend to stay in the country for a maximum of 90 days within a 180-day period. The C Visa is issued for various purposes, including transit, tourism, business, private visits, or other reasons.
Explore Other Countries' Digital Nomad Visas: If Brazil isn't an option, many other countries offer digital nomad visas, each with its own set of requirements and benefits.
Paying Taxes as a Digital Nomad in Croatia
Paying taxes as a digital nomad in Croatia is quite favorable for those who qualify for the digital nomad visa.
Digital nomads who have been approved for the Temporary Stay are not required to pay local income taxes on the income they earn from their remote job. This means that as long as the digital nomad's income is sourced from outside Croatia, it will not be subject to Croatian income tax.
While digital nomads are exempt from paying income tax in Croatia, they may still have tax obligations in their country of origin. It's important for digital nomads to understand and comply with the tax laws of their home country, which may require them to report and pay taxes on their global income.
🟡
Given the complexity of the tax situation for digital nomads in Croatia, it's advisable to seek professional guidance from an accountant or tax attorney familiar with Mauritius' current tax laws and regulations.
Are You Ready To Live and Work in Croatia as a Digital Nomad?
If you want more digital nomad guides like these, sign up for our free newsletter and get upcoming articles straight to your inbox!
You can also follow us on Instagram and join our Facebook Group if you want to get in touch with other members of our growing digital nomad community!
We'll see you there, Freaking Nomads!
Disclosure: Hey, just a heads up that some of the links in this article are affiliate links. This means that, if you buy through our links, we may earn a small commission that helps us create helpful content for the community. We only recommend products if we think they will add value, so thanks for supporting us!