Under the hot Texas sun lies a paradise for digital nomads. We are talking about Austin, a lively city with lots of nature, a bustling music culture, and delicious food.
If you are considering Austin as your next digital nomad destination, I will discuss in this guide why this is a great choice and give you all the information you could possibly need to thrive in Austin.
So, grab your laptop, hop on a plane, and get ready to experience one of the USA's best-kept secrets!
Where Is Austin Located?
Austin, the Capital of Texas, is located in the central part of the state. It is about an hour and a half (80 miles) from San Antonio, two and a half (165 miles) from Houston, and two hours and 45 minutes (200 miles) from Dallas.
💡
Fun fact: Austin is the southernmost US capital in the lower 48 states.
Why Visit Austin as a Digital Nomad?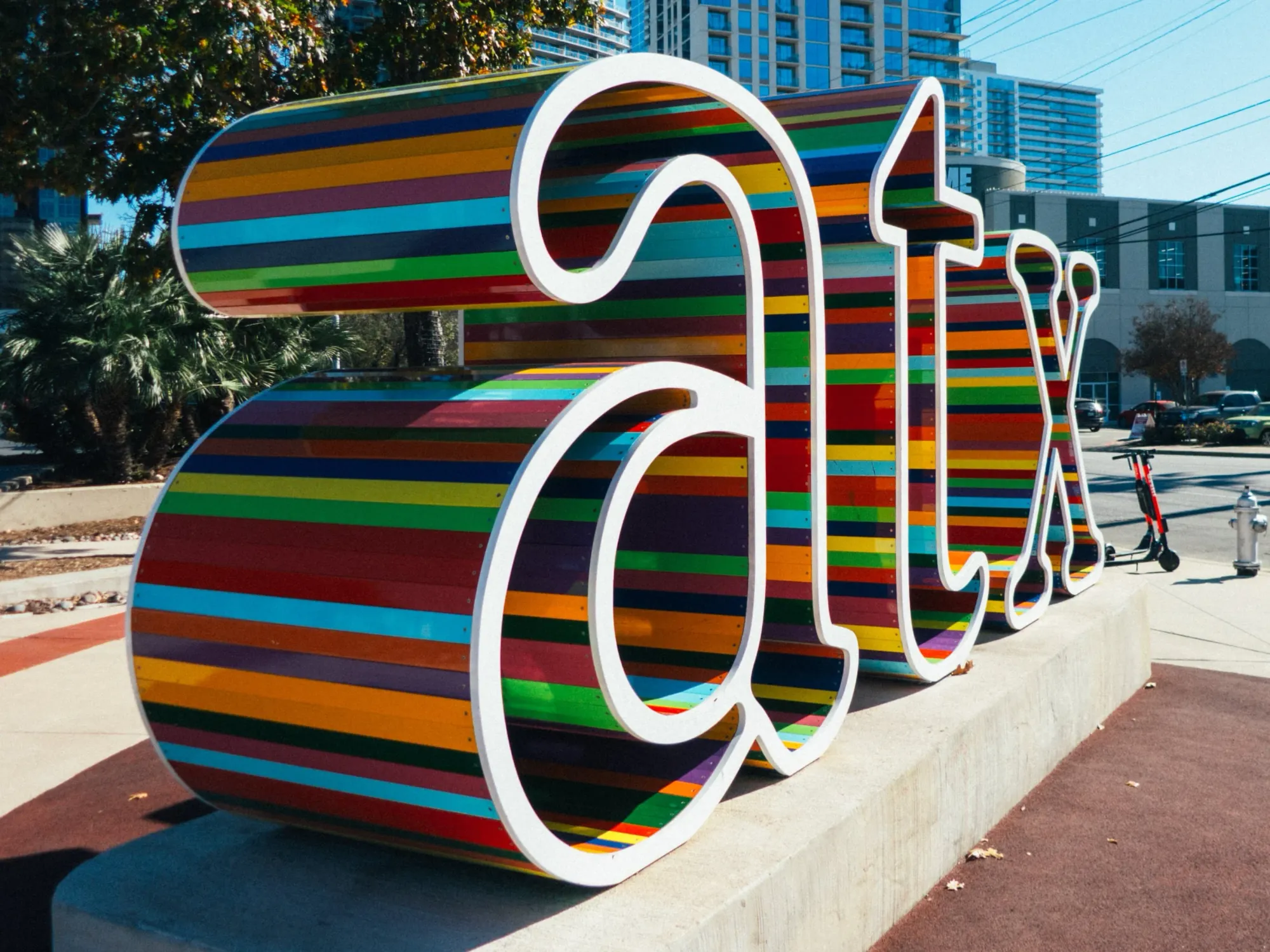 As one of the fastest-growing cities in the US and a popular culture and music city, it is no wonder that Austin has become a popular place for digital nomads.
Here are some of the top reasons you should consider choosing Austin as your next digital nomad destination.
1. A Growing Tech Hub
When I grew up in the city, things were a bit different, but in the last decade, Austin has become a prominent tech hub.
Austin hosts the Tesla headquarters as well as Dell, IBM, Apple, and Amazon. This means there is a significant remote working community with tons of networking and growth opportunities.
2. A "Weird" Cultural Capital
Austin has certainly lost a bit of its "weirdness" in recent years, but it is still a unique city with a fascinating hippie culture.
"Keep Austin Weird" has been the unofficial motto of the city since 2000. Each year, Eeyore's Birthday Party occurs in downtown Austin, attracting thousands of visitors.
Other "weird" Austin attractions include the Cathedral of Junk, the Museum of the Weird, and the Alamo Drafthouse Cinema.
3. It's (Relatively) Affordable
This is obviously a subjective one, so don't scrutinize me yet! Austin is by no means the most affordable digital nomad destination in the world. In fact, it is definitely one of the most expensive places for nomads to live.
That said, it is much more affordable when compared to other popular cities in the USA, such as New York, Boston, San Fransisco, Miami, Los Angeles, and Seattle, Don't expect to be saving loads of money, but you'll definitely notice a difference in the cost of living.
4. So Much Happening All the Time
The main reason people move to Austin is the sheer amount of stuff happening in the city.
If you love music, you'll be in heaven. Austin is the "Live Music Capital of the World", with thousands of live shows each year and massive music festivals such as Austin City Limits and SXSW.
The food and nightlife scene in Austin is also thriving, so you'll never run out of new restaurants and cocktail bars to try!
5. Winterless Weather
Depending on who you ask, the weather in Austin could be a pro or a con. Being a southern city, Austin doesn't get much of a winter, with temperatures rarely dropping below freezing.
Before I started traveling, I had only seen snow a handful of times. That said, summer weather can be BRUTAL. If you plan to visit between May and October, prepare for it to be very hot.
💡
For reference, in 2023, there were 78 days over 100 °F (37.8 °C).
How to Get to the City Center From the Airport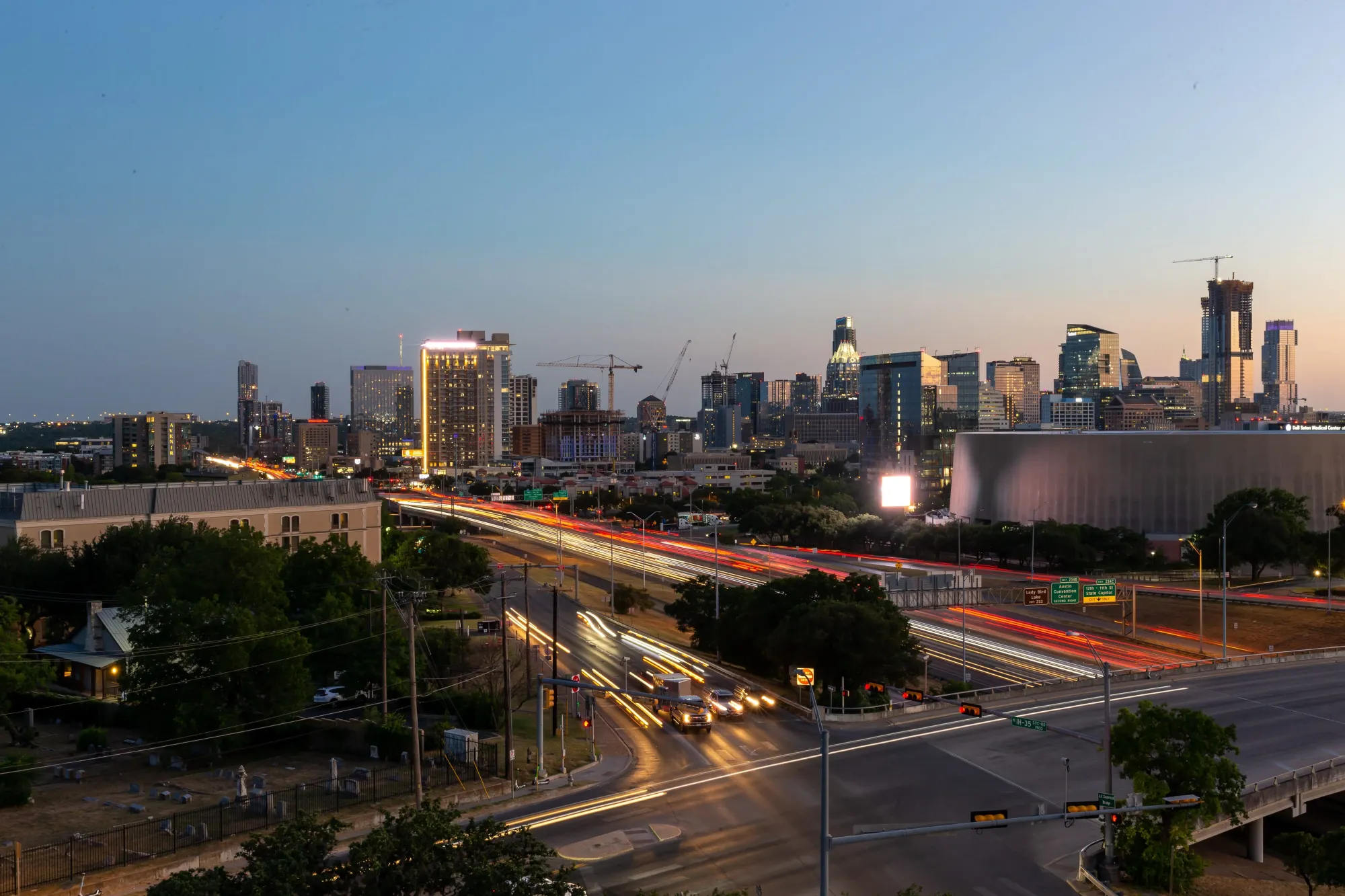 If you are just arriving in the city, your first step is getting to the city from the airport.
Luckily, chances are you are flying into the Austin-Bergstrom International Airport (ABIA), which is pretty close to downtown.
Here are some of the best ways to get to Austin from the airport.
Bus (20 Manor Road/Riverside)
The Capital Metro Bus #20 is the only way to get to the city from the airport via public transportation. The bus runs from the airport through downtown and then northeast through Mueller.
It will take around 30 to 50 minutes to get from the Airport to central Austin, depending on traffic and your specific destination.
All Capital Metro buses (except for express routes) cost $1.25 per ride or $2.50 for a day pass.
Rideshare (Uber, Lyft, Etc.)
Taking the bus is definitely the cheapest way to get to Austin from the airport, but rideshare is the most convenient. If you have a bit more money to spend and just want to get to the city as quickly as possible, Uber or Lyft is your best bet.
Additionally, since the airport is not ridiculously far from the city, Uber doesn't cost too much. Expect to pay between $15 and $35 for an Uber to central Austin from the airport.
Car Rental
Another convenient way to get to the city from the airport is to rent a car. This is especially a good option if you plan to use a car during your stay in Austin.
Car rental prices vary drastically depending on the date you book the car, the company you go with, and the type of car. You can generally expect to pay between $30 and $100 per day for a car (not including insurance). Depending on traffic and where you are staying in the city, it will take between 15 and 30 minutes to get to the city from the airport by car.
Best Accommodation Options in Austin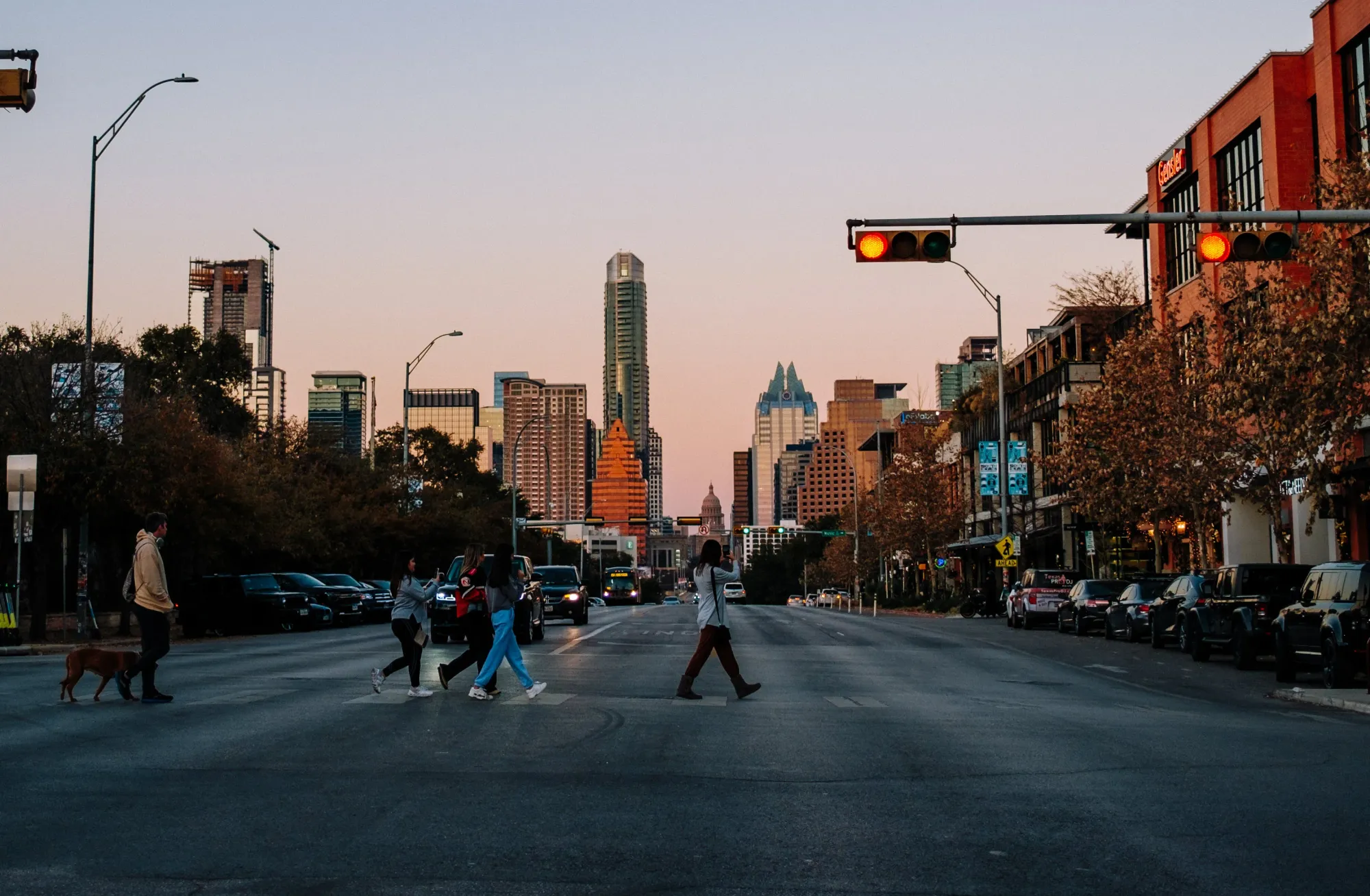 Now you know how to get to the city, but where should you stay? Austin has a TON of accommodation options, with entire skyscrapers dedicated to solely residential living spaces. Here are your best options for finding a place to live in Austin.
1. Apartment: Best Option for Long-Term Stay
If you plan to stay in Austin for a longer period, you should get an apartment. This is the most affordable option, but keep in mind you'll likely need to sign a lease for six months to a year.
On average, a studio apartment in Austin will cost you between $900 to $2,000 per month. You can also find short-term month-to-month apartment rentals and sublets, but these are less common. Here are some of the best places to find apartment leases:
2. Airbnb: Best Option for a Monthly Stay
If you have a bigger budget and plan to only stay in Austin for a few weeks, an Airbnb is a solid option. Airbnbs, while cheaper than hotels, are much more expensive than long-term rentals in Austin. That said, if you book in advance, you may be able to find good deals.
In fact, many Airbnb hosts offer monthly discounts, which can be close to the same price you would pay for a standard apartment. You can save even more money by staying in a room instead of an entire apartment.
Airbnb rooms go for around $700 to $1,000 per month in Austin, while full studio apartments range from $1,300 to $4,000.
3. Hotel: Best Option for a Shorter Stay
Staying in a hotel is definitely the most expensive digital nomad accommodation option in Austin. But, if you are only in the city for a short period and want to prioritize convenience, a hotel may be a good choice. There are hundreds of hotels in the city, with many located in the downtown area.
Expect to pay big bucks for hotels in Austin, with prices ranging from $150 to $500 per night. Here are a few of the top hotels for digital nomads in Austin:
4. Coliving/Hostel
As with most major cities around the world, coliving spaces are starting to pop up around Austin. Coliving spaces and hostels are great choices for digital nomads because they are affordable, offer flexibility, and are a great way to network with other nomads. Austin may not have as many coliving options as other cities, but if this is your thing, you'll definitely find some good ones! Here are some standout hostels/coliving spaces in Austin:
Outside Austin: This is an awesome coliving space in Austin that offers great prices. For 14 nights, you pay around $1,100. For 31 nights, they offer a discount, and you'll pay just $2,100.
Firehouse Hostel: This is one of the only "true" hostels in Austin offering dorm beds for around $40 to $50 per night. The hostel is clean, has comfy beds, and is located in the heart of downtown Austin. What more could you ask for?
Where to Stay in Austin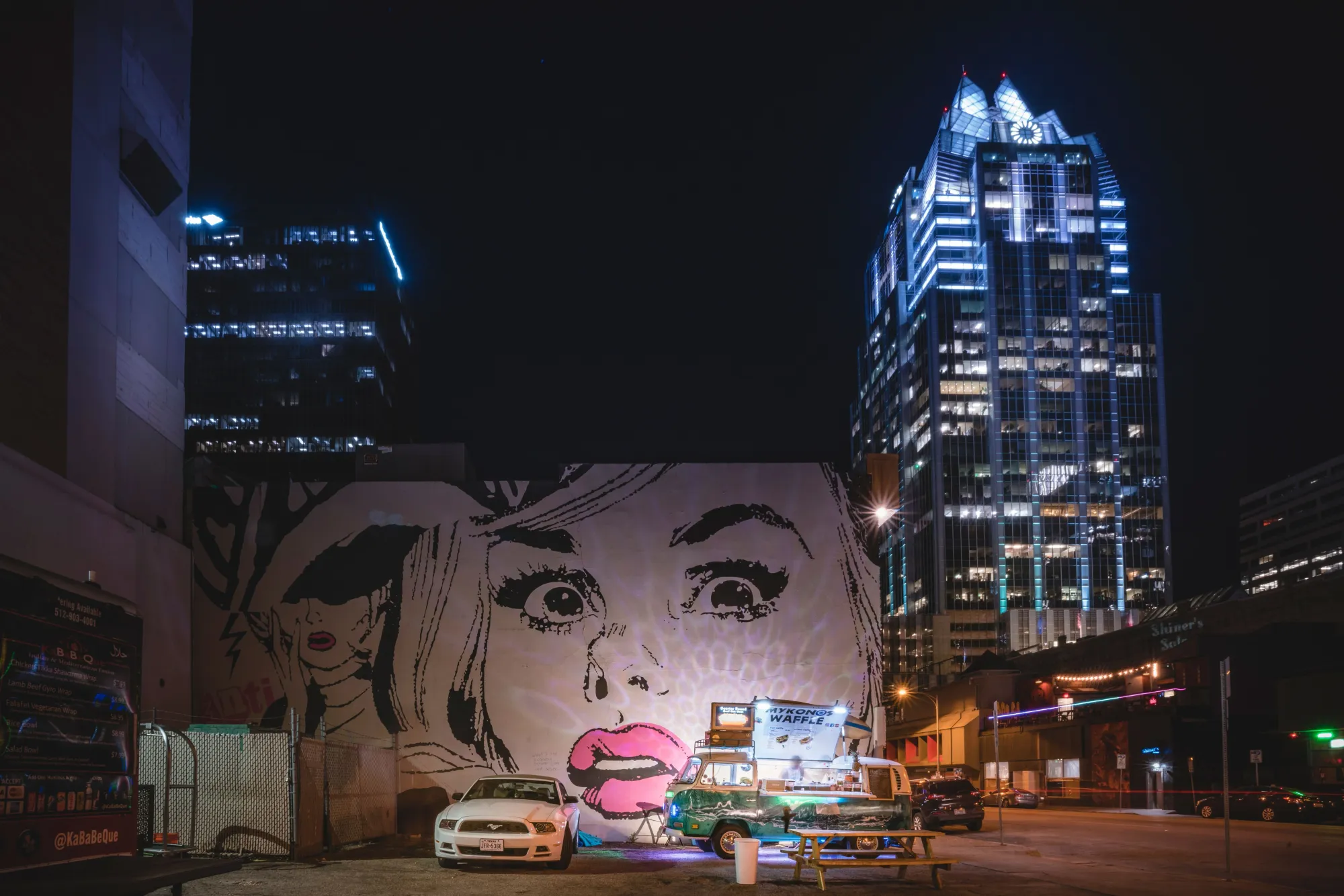 Austin is not the biggest city in the world, especially compared to the other sprawling metropolises in Texas, such as Houston, Dallas, and San Antonio.
That said, with around 2,500,000 people in the metropolitan area, it is definitely a big city. There are some really amazing parts of the city to stay and others that I recommend avoiding.
Here are my recommendations for the best parts of Austin to stay in as a digital nomad.
East Austin
The Eastside has gone through a major transformation in the past few decades. Once an area of the city I would generally avoid (due to crime and a general lack of things to do), it is now one of the coolest areas.
East Austin is filled with trendy bars and restaurants, making for a unique night out in the city. In fact, I far prefer the East 6th bar scene to the crowded (with 21-year-olds) "Dirty" 6th bars.
Downtown
An obvious choice for a good place to stay in Austin as a digital nomad is downtown. With the massive high rises and close proximity to pretty much everything, you will definitely be well located in the central city.
The best parts about staying downtown are that you likely won't need a car to get around, and the best parts of Austin will be in your backyard. That said, if you are looking for a more laid-back living arrangement, I recommend staying out of downtown as it is loud and busy almost 24/7!
South Austin
Home to Barton Springs, Zilker Park, and plenty of restaurants, cafes, and bars, south Austin is undoubtedly one of the most popular areas of the city. South Austin has tons of natural green space, which is a stark contrast to the skyscrapers in the downtown area.
If you want to live in a residential area that is still close to the action, I highly recommend looking at the Bouldin Creek, Barton Hills, or Westgate neighborhoods.
North Austin
Head north from downtown, and you'll find the quieter residential areas of north Austin. While this side of the city is definitely less touristy than the other areas, there is still a lot to love about north Austin. Here, you'll find the University of Texas area and the Domain. The best digital nomad neighborhoods in the northside are Hyde Park, Northloop, North Burnet, and Allandale.
🟡
One thing to keep in mind in Austin (and really anywhere you travel to as a digital nomad) is that with the rapid population growth, many areas are being gentrified. When remote workers with higher incomes move into areas, it affects the locals and drives up rent prices. It is important to understand your impact and to try your hardest to remain an
ethical digital nomad
.
How to Get Around in Austin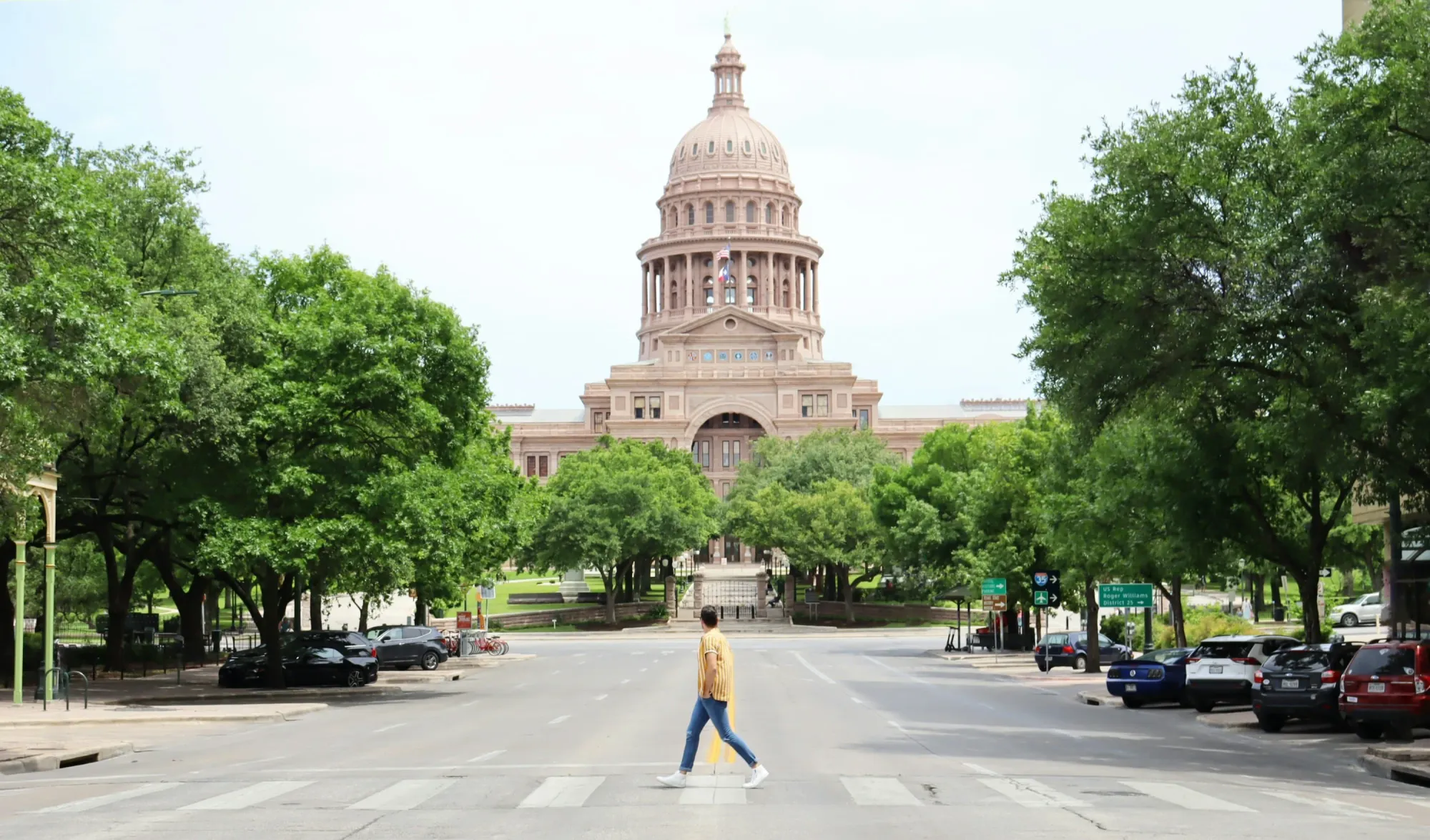 Austin, like many US cities, is not the most walkable destination. In fact, unless you are staying right in the middle of downtown, you'll probably need some form of transportation during your stay in the city. Here are a few of the best ways to get around Austin.
Capital Metro (Bus)
If you have spent time in Europe, Asia, or the East Coast of the USA, you will NOT be impressed by Austin's public transport system. That said, it is definitely an affordable way to get from one place to another. Capital Metro is the transport system in Austin, which runs 82 bus routes and a single train route. The system also has two rapid routes and several night buses.
A single fare on all buses costs $1.25, while a day pass costs $2.50. You can also pick up a 31-day pass for $41.25.
In 2020, Austin voters approved Project Connect, which will significantly expand Austin's bus and train routes. This ambitious plan also includes 4 miles of subway stations in central Austin.
💡
The plan is currently underway, but it may still be another 6 to 8 years before the first phase of the project is completed.
Bike
Austin, especially the central areas, is a very bikeable city. There are many bike paths and trails that can connect you to most of the popular neighborhoods and attractions. CapMetro even has a MetroBike program, which costs around $13 per day or $86 per year for an annual membership.
If you choose to ride your own bike around the city, make sure to securely lock it up using a sturdy U-Lock. Austin has a bad reputation for bike theft. I personally have had four bikes stolen in the last six years!
Car
The best way to get around in Austin is by car. So, if you plan to stay more than 2 miles from the city center, you'll probably want access to a vehicle. Austin is built for car transportation, with tons of massive highways circling the city. Unfortunately, traffic can be miserable in Austin due to the lack of public transportation. So, if you plan to drive a lot, prepare for long lines of standstill traffic, especially during peak hours.
Rideshare
If you are staying in the city center and need a ride somewhere outside of walking or biking distance, you can always call an Uber or a Lyft. Rideshare is not an affordable transport option in Austin, but it is quick and convenient!
Internet Connectivity in Austin
One thing that makes Austin a top-notch digital nomad city is that it has fast and reliable internet connection speeds. Generally, no matter where you are in the city, you will not struggle with wifi connection!
You can expect the download speed to be around 120 to 200 Mbps and the upload speed to be between 50 and 80 Mbps. More than enough for all essential online work!
Best eSims for Austin (and the USA)
In the modern era, having phone service is a vital part of life, and for digital nomads, this is even more of a necessity than the average person!
eSims are a great way to stay connected without having to buy a physical sim card in each destination. Our go-to choice for eSIMs are Holafly, which offer unlimited packages in the USA (who doesn't love unlimited data?) and Airalo which instead don't offer unlimited data but it's also more affordable. Here's a rundown of the packages they currently have available for the USA:
| eSim Provider | Data Coverage | Validity | Price |
| --- | --- | --- | --- |
| Holafly | Unlimited data | 5 Days | $19 |
| Holafly | Unlimited data | 7 Days | $27 |
| Holafly | Unlimited data | 10 Days | $34 |
| Holafly | Unlimited data | 15 Days | $47 |
| Holafly | Unlimited data | 20 Days | $54 |
| Holafly | Unlimited data | 30 Days | $64 |
| Holafly | Unlimited data | 60 Days | $87 |
| Holafly | Unlimited data | 90 Days | $99 |
| eSim Provider | Data Coverage | Validity | Price |
| --- | --- | --- | --- |
| Airalo via Change | 1 GB | 7 Days | $4.50 |
| Airalo via Change | 2 GB | 15 Days | $8 |
| Airalo via Change | 3 GB | 30 Days | $11 |
| Airalo via Change | 5 GB | 30 Days | $16 |
| Airalo via Change | 20 GB | 30 Days | $26 |
| Airalo via Change | Unlimited Data | 30 Days | $42 |
Prepaid Sim Cards for the USA
Prefer to have a physical sim card instead? No worries! There are a ton of fantastic options out there! When living somewhere temporarily, the last thing you want to do is sign a long-term phone contract. Luckily, there are plenty of prepaid or pay-as-you-go options for US sim cards.
1. Mint Mobile
Made famous by the fact that actor Ryan Renolds owned it, Mint Mobile is one of the largest prepaid phone plan networks in the USA. They offer competitive pricing and decent connectivity. The downside of Mint is that they only offer 3-month plans, so if you plan to stay for a short period, you may need to go with a different provider.
| Sim Provider | Data Coverage | Validity | Price |
| --- | --- | --- | --- |
| Mint Mobile | 5 GB | 3 months | $45 ($15 per month) |
| Mint Mobile | 15 GB | 3 months | $60 ($20 per month) |
| Mint Mobile | Unlimited | 3 months | $90 ($30 per month) |
2. Ultra Mobile
Your best bet if you are looking for an affordable and flexible month-to-month data plan is Ultra. They even offer international calls, texts, and wifi calling. Personally, this is the phone plan I use when I visit the US, as it is pretty affordable and flexible.
| Sim Provider | Data Coverage | Validity | Price |
| --- | --- | --- | --- |
| Ultra Mobile | 3 GB | 30 days | $19 |
| Ultra Mobile | 10 GB | 30 days | $29 |
| Ultra Mobile | Unlimited | 30 days | $49 |
Best Places to Work From in Austin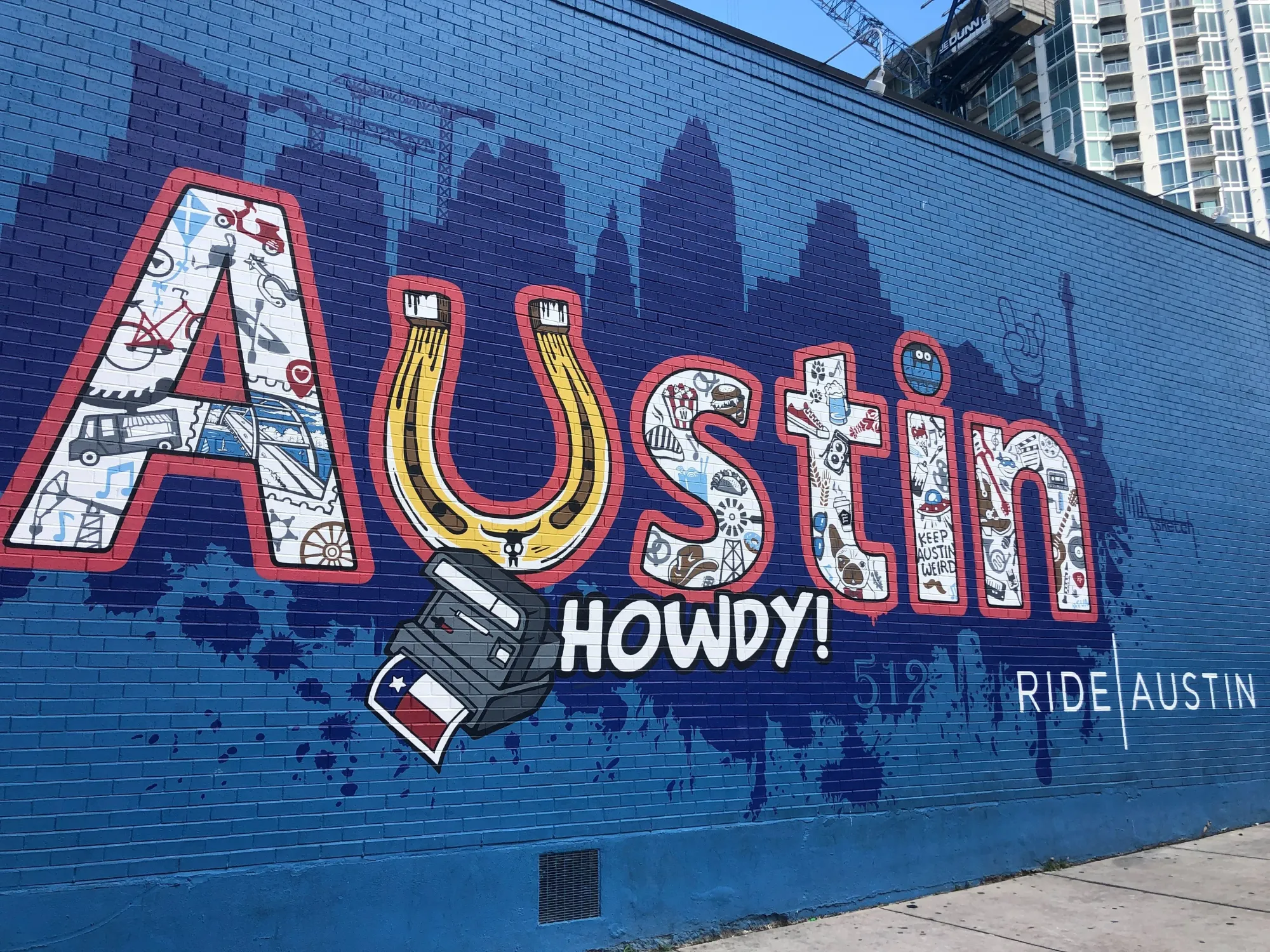 We know how finding a good place to work is a super important part of making a destination sustainable for digital nomads.
Austin is a tech hub with a massive student population, so you will be spoiled for choice when it comes to coworking spaces and cafes. Here are a few of my top choices.
Coworking Spaces
Here are a few of the best coworking spaces in Austin, Texas:
Industrious Austin: This is one of the largest coworking space companies in Austin, with three locations downtown. The space has a sleek and professional design with open floor plans, private offices, meeting rooms, and more. Prices start at $300 per month for a hot desk and go up to $1,000+ per month for private offices.
Capital Factory: If you thrive in a work environment surrounded by entrepreneurs and other remote workers, Capital Factory is the space for you. This coworking space prides itself on being a networking hotspot and a great place for entrepreneurs to converge. The space costs between $250 and $375 for a coworking membership, $500 for a dedicated desk, and $2,500 to $8,000 for a private office space.
Vessel Coworking: Vessel Coworking is a solid choice if you are only in Austin short-term because they offer day passes and monthly memberships. The space is clean and modern, with complimentary coffee, snacks, and private phone booth meeting rooms. A day pass is $25, while monthly passes cost $195 (2 days per week), $275 (flex seating), and $375 (dedicated desk).
Cafés
If you aren't too fussy about having a proper workspace, you can also simply work at a nice, quiet café. You won't have to pay for a membership, but you will need to buy something at the cafe.
Epoch: With a few locations around Austin, Epoch is an iconic working cafe. Their Northloop location is even open 24/7 - a great choice for night owls!
Thunderbird Coffee: Situated in northeast Austin, near the UT campus, Thunderbird is a quiet cafe with delicious coffee and food. I recommend this spot if you are looking for a relaxed cafe to get some work done without distractions.
Spokesman: Spokesman is a large industrial building in south Austin. This cafe has tons of indoor and outdoor seating and is a great place to get work done during the day and wind down with a craft beer in the evening!
💡
Click on the name of the place to get the Google directions. From there, you can see pictures and reviews from other people to see if that's your vibe!
Cost of Living in Austin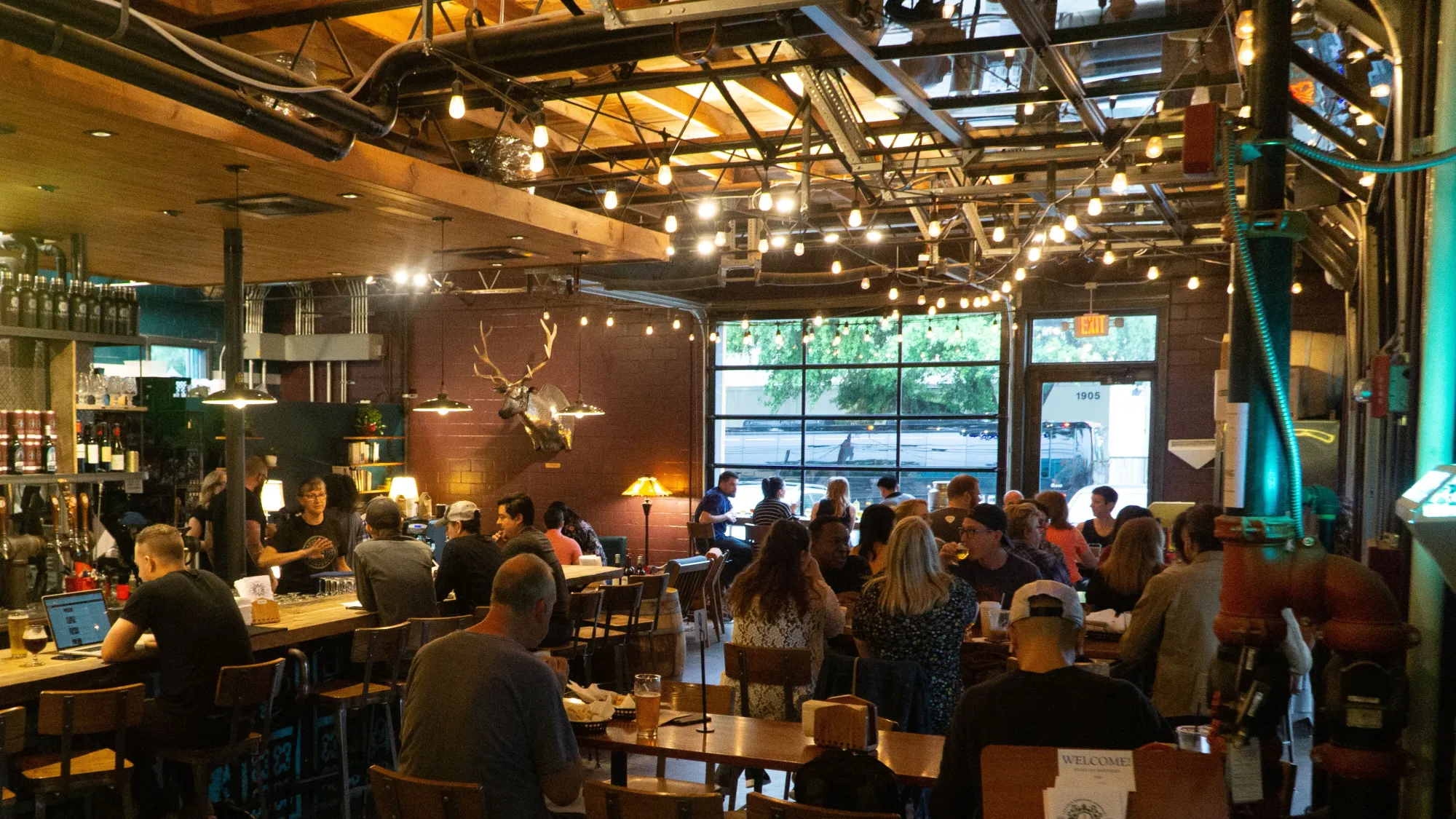 Austin is, unfortunately, not a very affordable city. Sure, prices are pretty low compared to San Francisco, LA, D.C., Boston, and New York, but a consequence of the rapid population growth in Austin has been a skyrocketing cost of living. Austin is the city with the highest cost of living in Texas. So, unless you are from the East or West Coast of the USA, you'll likely be surprised by the costs.
As I mentioned earlier, a studio apartment will cost you between $900 and $2,000 per month. Here are a few other standard living costs in Austin.
A month of groceries for one person costs around $200 to $300
Lunch at a mid-priced restaurant will cost you between $15 and $20
A gallon of gas (3.8 liter) costs around $2.70 to $3.00
A craft beer at a bar costs $6 to $10
A monthly gym membership costs $30 to $50 per month
Culture and Food in Austin
Now for my favorite part! Austin is bursting at the seams with amazing food and culture. What I love most about this city is the mix of people you'll find and the blend of cuisine, music, and cultural identities. The culture, nightlife, music scene, and food are huge draws for digital nomads.
Austin Culture
Deemed the "Live Music Capital of the World" it is no surprise that Austin is a cultural hotspot. Austin is the capital city of a conservative state, though it remains an extraordinarily liberal and open-minded place.
Austin is a great place for musicians and music lovers. In fact, Texas is home to many iconic musicians. There are hundreds of live music venues in Austin and several massive music festivals each year, including ACL, SXSW, Blues on the Green, Willie Nelson's 4th of July Picknick, and more!
It is also worth noting that Austin has a rich Latino heritage, and Hispanic people represent around a third of the city's population. This significantly contributes to the music, art, food, and culture of the city.
Food in Austin
Ready to take your taste buds on a roller coaster ride of flavor? The food scene in Austin is a diverse mix of southern, Cajun, Mexican, and even Asian influences. The most famous types of food that come out of Austin are Texas barbecue, Tex-Mex, authentic Mexican, Asian fusion, and more! You'll find plenty of food trucks around the city and enough restaurants to last a lifetime. Additionally, Texas has a significant Vietnamese population, so you'll find lots of delicious Vietnamese cuisine in and around Austin.
There are many famous restaurants in Austin that have recently become chains, such as Chuys and Hopdoddy, but there are WAY better options in the city! Here are some of my favorite restaurants in Austin:
💡
Click on the location mentioned above to be redirected to the Google directions of the place. From there, you can see pictures and reviews from other people to see if that's your vibe!
Nightlife in Austin
Digital nomads who are looking for a city with lively nightlife will love Austin. The city has one of the best bar scenes in the US, and you'll find a bar that suits just about every taste.
From live music venues to relaxed breweries and hectic clubs, the city has a lot to offer in terms of nightlife. Here are a few bar areas you MUST check out in Austin:
Dirty 6th: Everyone who has been to Austin has been out on 6th Street. Is it the most unique bar culture in the world? Absolutely not. Dirty 6th is mostly full of 21-year-olds and those looking for cheap drinks, and it gets C-R-O-W-D-E-D on weekends.
Rainey Street: While it used to be a quieter bar area, Rainey Street has essentially become 6th Street for a slightly older crowd. Rainey is full of houses that have been converted into bars. The bars have tons of outdoor space, food trucks, and awesome vibes. In my opinion, Rainey Street is much more of an iconic Austin area than Dirty 6th.
The Domain: A relatively new area of Austin, The Domain has become like a second downtown in the city's northside. Bars and clubs in this area are less rundown and much more aesthetic, but you may find they have less character than the bars in central Austin. That said, I have had plenty of great nights out in The Domain!
East 6th: The east side of 6th Street (east of I-35) has a more laid-back bohemian vibe with large outdoor cocktail bars. This is a great area for a more chill night, away from the craziness of Rainey and Dirty 6th.
---
You may also be interested in: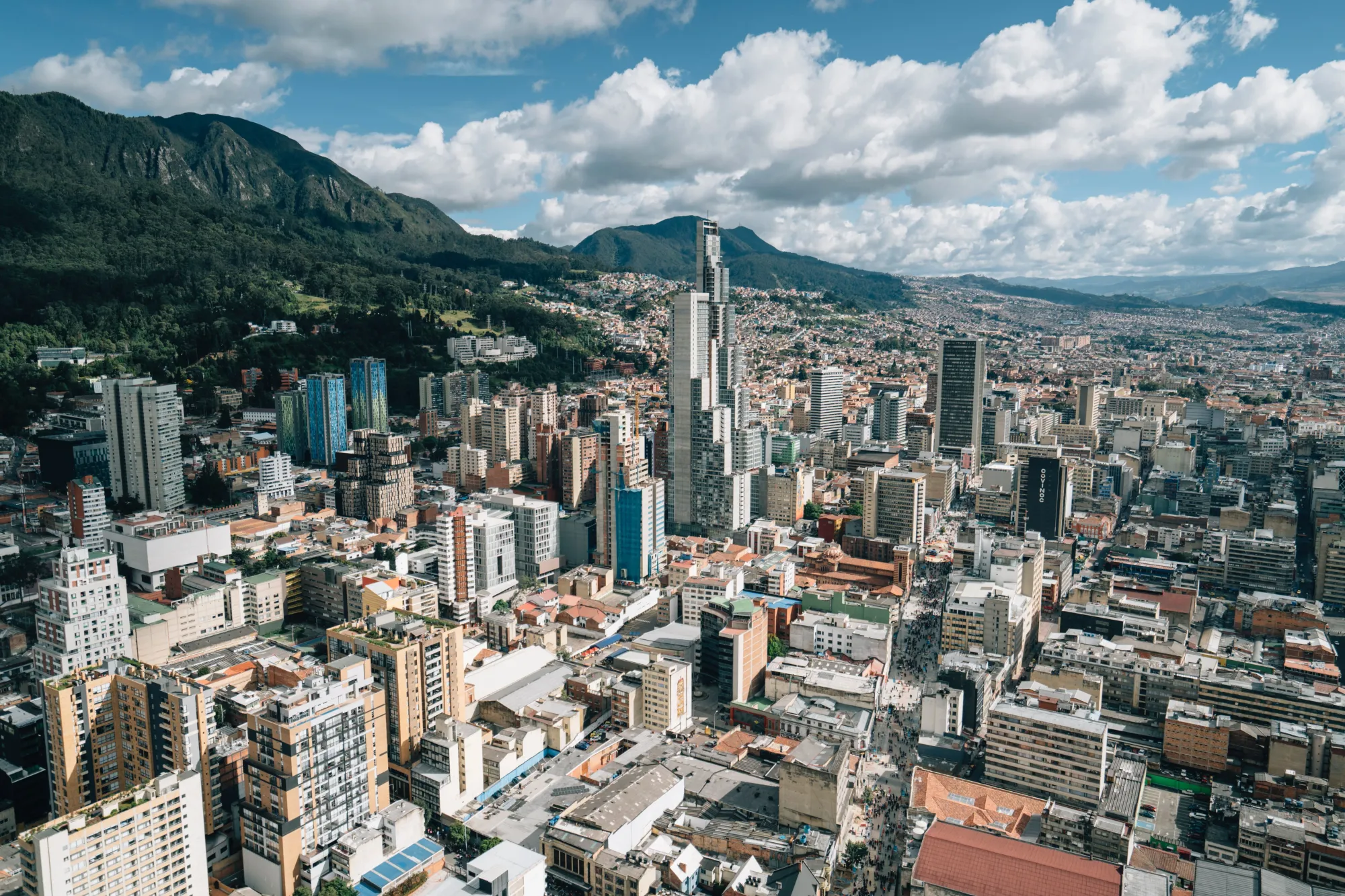 ---
Best Time to Visit Austin
The best time to visit Austin is in the shoulder seasons (spring or autumn). As mentioned above, central Texas has brutal summers, with the mercury frequently reading over 100 °F (~ 38° C) . While Austin technically experiences four seasons, the fall, spring, and winter are much less pronounced than in other regions around the country.
Winter is generally pretty mild, but temperatures can occasionally drop dramatically, and it may even snow (such as in 2021). The months with the best weather are late September to late November and early March to the end of May.
4 Things to Do in Austin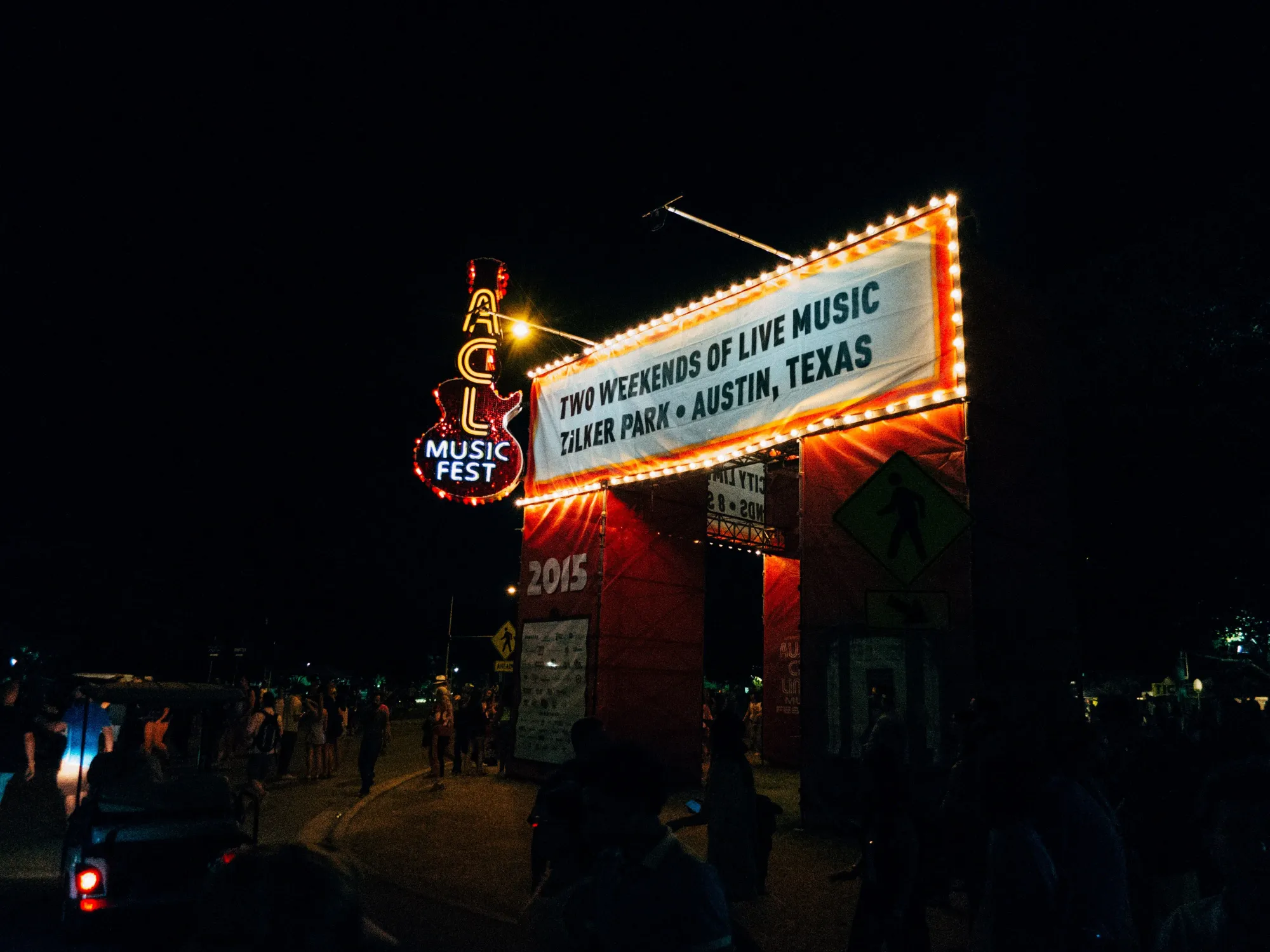 Here are a few ways you can spend your time as a digital nomad in Austin.
1. See a Live Concert
There are countless live shows going on in Austin every single night. So you'll always be able to see some live music. Whether you are looking for a niche local band or a more prominent artist, you'll find a concert in Austin.
2. Swim in Barton Springs
The best way to cool off in the sweltering summers in Austin is to head to one of the many natural watering holes. The most famous is Barton Springs, a natural cold spring with a stable temperature of around 70 degrees. Other amazing natural swimming holes in Austin are Hamilton Pool, Jacob's Well, Krause Springs, and Deep Eddy.
3. Witness the Largest Urban Bat Colony in the World
Under the Congress Avenue Bridge, in the middle of downtown Austin, lives the largest urban bat colony in the world! Each night, hundreds of people gather outside the bridge to watch the bats leave the bridge to hunt for food. These critters are like a natural insect repellent! Each night, the colony as a whole can eat up to 30,000 pounds of insects!
4. Go to a Museum
Austin is packed with fascinating museums you can sprinkle into your time spent here. While the city may not be world-renowned for its museums, there are plenty that are worth your time. Some of my favorites include:
Is Austin Safe to Visit?
Austin is one of the safest large cities in the USA, with relatively low levels of violent and petty crime. The violent crime rate in Austin is 313 cases per 100,000 people, which is well below the national average. That said, with any big city in the world, it is still essential to take some precautions.
There are certain areas of the city where you are a bit more at risk than others, but they aren't the areas you would typically be in as a visitor. The areas of the city with the highest crime rates are Georgian Acres, East Riverside, and Montopolis.
Don't let the stats scare you away, though. Austin is a generally safe place to visit, and as long as you exercise base caution and alertness, you are very unlikely to be a victim of any type of crime.
Do The United States Have a Digital Nomad Visa?
The USA does not have a digital nomad visa, nor are there any plans for a visa specifically for remote workers. That said, if you want to permanently or semi-permanently move to Austin, you do have a few options.
Keep in mind that most of these visas DO NOT allow you to legally work for a US or foreign company while in the States, as they are tourist visas.
B-2 Tourism Visa
If you are only planning on staying in Austin for a longer period (up to 6 months), the B-2 tourism visa is your best bet. This visa is a bit difficult to get, and many people are denied. You'll need to prove that you only plan to stay in the US short-term as a tourist.
ESTA (Visa Waiver Program)
Citizens of several countries qualify for the US Visa Waiver Program. The ESTA allows you to enter the US for 90 days without obtaining a visa. However, note that you are not technically allowed to work remotely under this visa in the USA, and you may be denied the ESTA if border control suspects you work remotely.
Ready to Make Austin Your Next Nomad Destination?
If you want more digital nomad guides like these, sign up for our free newsletter and get upcoming articles straight to your inbox!
You can also follow us on Instagram and join our Facebook Group if you want to get in touch with other members of our growing digital nomad community!
We'll see you there, Freaking Nomads!
About the Author: Lev Baker
Lev is a digital nomad originally from Austin, Texas. He has traveled to more than 35 countries and had experiences he never would have had the chance to without his travels. He promotes ethical digital nomad lifestyles and loves to engage with other travelers and nomads. Want to learn more and connect with Lev? Check out The Nomad Almanac! You can also follow his travels on Instagram.
Disclosure: Hey, just a heads up that some of the links in this article are affiliate links. This means that, if you buy through our links, we may earn a small commission that helps us create helpful content for the community. We only recommend products if we think they will add value, so thanks for supporting us!