Situated in the heart of the Indian Ocean, Mauritius offers more than just the typical postcard-perfect beaches and crystal-clear waters.
This idyllic island is also a go-to spot for adventure seekers and digital nomads, looking for the perfect blend of work and play.
Our guide uncovers the secrets of transforming Mauritius into your very own remote working haven. Think vibrant co-working spaces, hidden gems to explore on weekends, and a tropical backdrop that makes even Zoom calls feel like a breeze.
Whether you are eager to relax on white sandy beaches, elevate your kitesurfing skills, or simply need a reliable internet connection for work, Mauritius has got you covered. Get ready to mix business with pleasure in this island paradise!
Where is Mauritius Located?
Mauritius is located in the Indian Ocean, just east of Madagascar, northeast of Reunion Island and about 2,000 kilometres off the southeastern coast of Africa.
The island is relatively small, covering an area of approximately 2,040 square kilometres.
Why Visiting Mauritius as a Digital Nomad?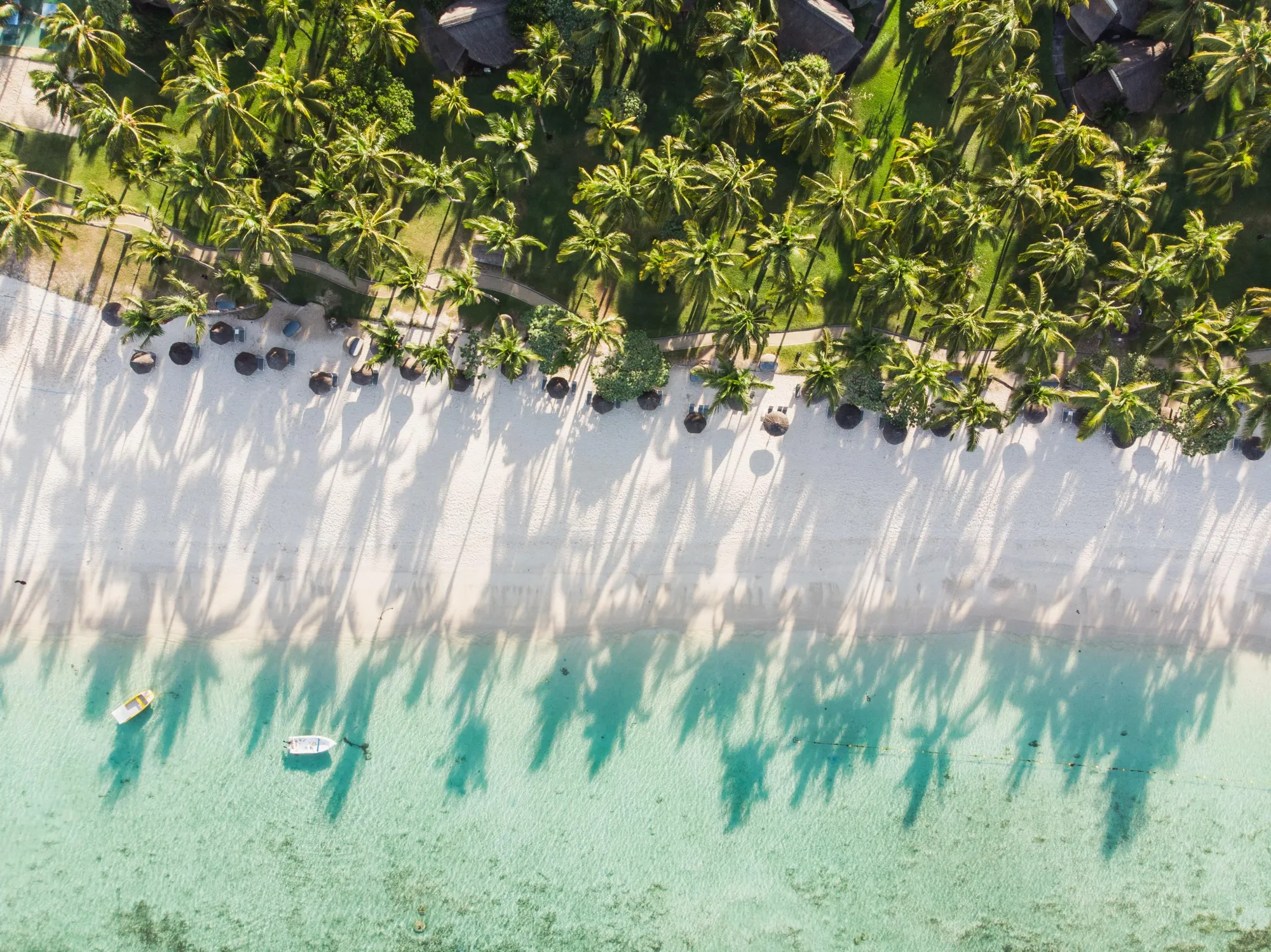 Mauritius is a beautiful island nation that offers many advantages for digital nomads. And here are some of the reasons why you might want to visit Mauritius as a remote worker:
1. It's a Tropical Paradise
Mauritius is pure eye candy. Think palm-fringed beaches, crystal-clear waters, and lush green landscapes. It's like working on a postcard!
2. It Has Stable Internet
As a digital nomad, we know that a reliable internet connection is non-negotiable. Mauritius offers excellent connectivity and a modern infrastructure that won't let you down.
3. It Has a Diverse Culture
Experience a melting pot of cultures, including Indian, African, French, and Chinese influences. This enriching environment adds a unique flavour to your daily life.
4. Sunshine All Year Round
The island enjoys a warm tropical climate all year, so you can say goodbye to gloomy winters and hello to endless summer vibes.
5. It's Stable and Safe
Mauritius is one of the safest destinations in Africa, making it perfect for solo travellers and those looking for peace of mind.
6. It Offers a Multilingual Environment
English and French are widely spoken, so you won't face language barriers in your day-to-day interactions.
7. It's Time Zone Friendly
In Mauritius, you're just a few hours ahead of or behind major business hubs like London, making it easier to coordinate with clients and colleagues.
8. It Has a Digital Nomad Visa
Mauritius offers various visa options for remote workers, making it relatively straightforward to set up shop here.
Are those not enough reasons to visit this place? That's what we thought so, so let's see how you can reach your accomodation once you arrive in this beautiful island and you can get around.
How Can I Reach My Accommodation From The Mauritius Airport?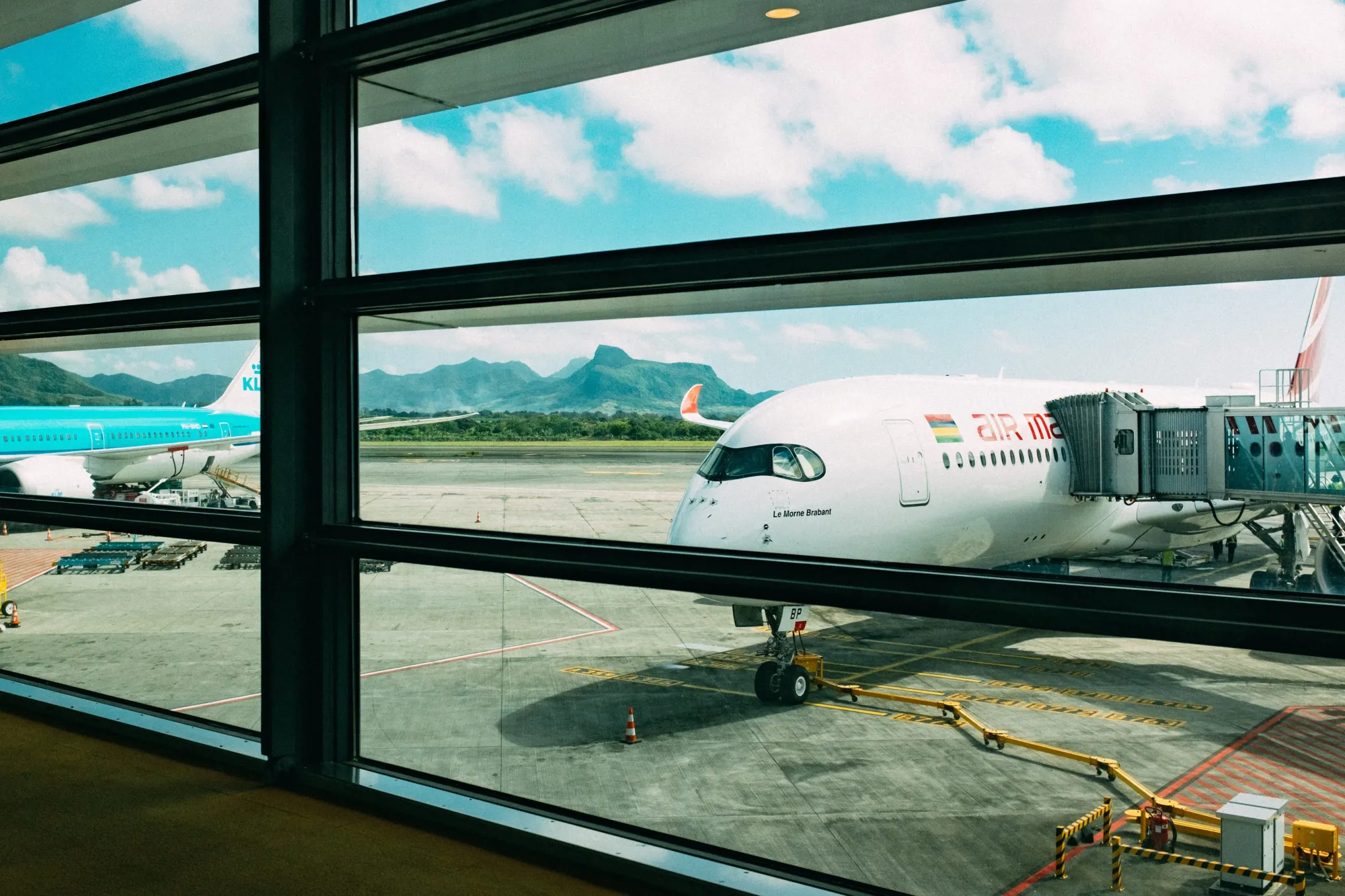 There are several transportation options to reach your island accommodation from Mauritius SSR International Airport:
Taxis
The most convenient choice is to hop in a taxi, readily available 24/7 at the airport. While taxis can be a bit pricy, they provide a safe and hassle-free ride. Expect fares to range between $30 and $50 depending on your destination.
Airport transfers
If you're looking to save on taxi costs, consider booking an airport transfer. You'll share a comfortable, air-conditioned coach with other travellers and get dropped off directly at your accommodation.
Keep in mind that this option might take longer due to multiple stops. On the other hand, it's generally more affordable than a taxi ride with prices ranging between $20 and $40.
Car Rentals
If you want more flexibility and plan to explore the island extensively, consider renting a car as the road infrastructure is well-maintained.
Many rental agencies have desks at the airport, but if you want to rent your car online in advance, we recommend using Rentalcars where you can easily compare among the most reliable car rental brands around.
Public Buses
Mauritius has also a well-established public bus system that covers the entire island. Route 198 departs from the airport every 15 minutes, connecting you to various destinations. You can check your specific route in advance using the Mauritius Buses Online Service.
Single ticket prices range from $0.50 to $1.10.
🟡
Keep in mind that public buses may not be the most convenient option if you're dealing with multiple transfers or a lot of luggage.
Where Can I Stay in Mauritius?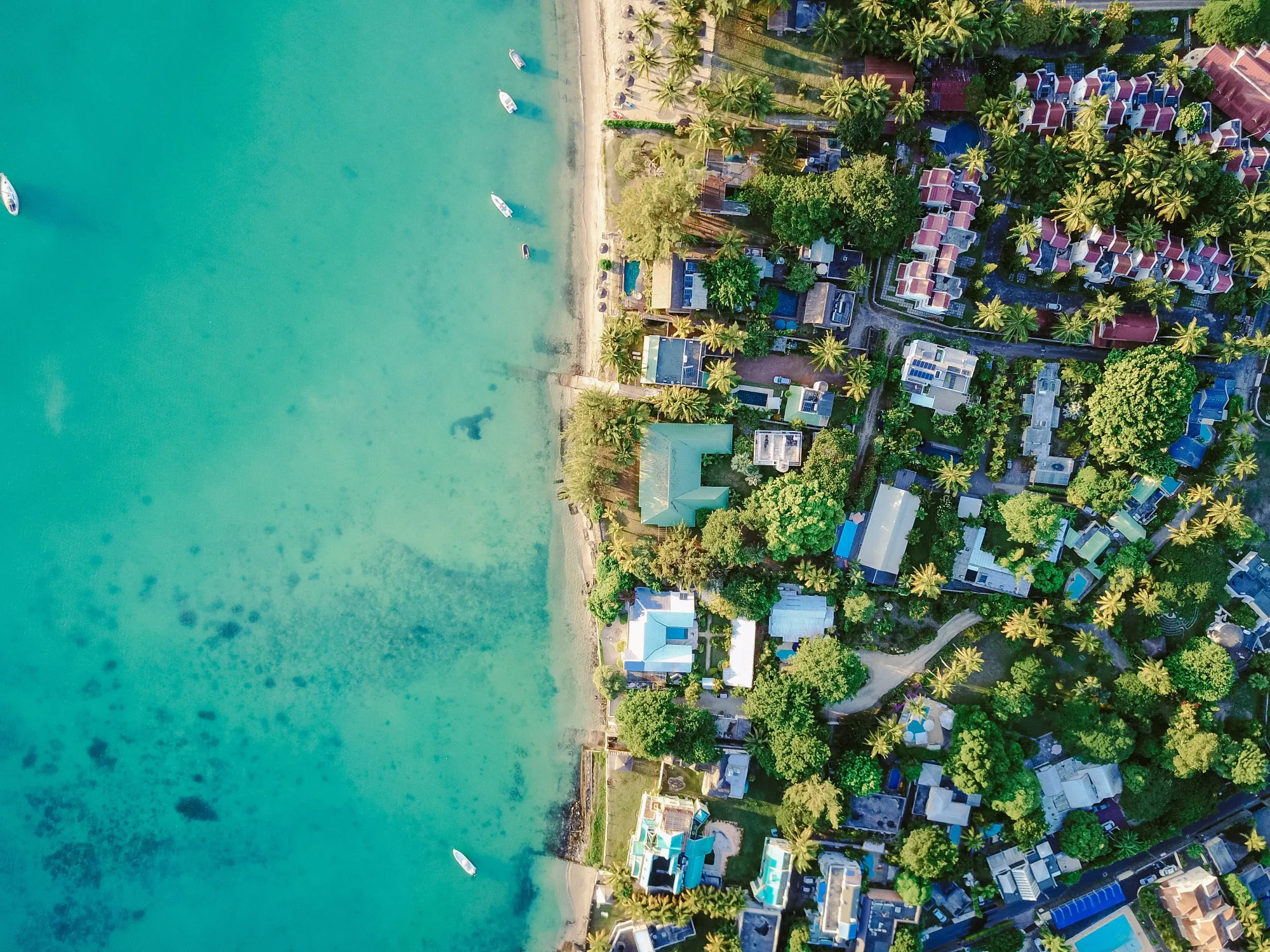 Mauritius is known for its stunning honeymoon-like resorts, located on white sandy beaches with 5* facilities. Luckily for us digital nomads, there are still plenty of other accommodation options to choose from as well.
But first things first, where to stay exactly? These are our favourite areas on the island:
Grand Baie: Known for its vibrant nightlife, shopping, and beautiful beaches.
Flic en Flac: Offers a relaxed atmosphere, ideal for watersports enthusiasts.
Trou aux Biches: A quieter area with stunning beaches and great snorkelling.
Pereybere: Close to Grand Baie, known for its beautiful public beach and fun, local vibe.
Tamarin: Great for nature & golf lovers with a laid-back vibe and large villas.
Port Louis: The capital city, offering a mix of cultural experiences and a bustling atmosphere.
Once we got out of the way, the best areas to stay in Mauritius, let's have a look at the accomodation options you have as a digital nomad.
Hotels - The Most Comfortable Nomad Options for Short Stays
Besides luxury 5* resorts, Mauritius offers various other accommodation options all around the island. We recommend you find your short stay through platforms such as Booking.com and Agoda.
Boutique Hotels: Explore charming boutique hotels for a unique stay. Check out places like Le Pôle in Grand Baie or O'Beach Boutique Studios in Flic en Flac.
Guesthouses and B&Bs: For a more local vibe, choose a charming guest house or a cosy B&B. Our top picks are Talamba Blue in Blue Bay, EvaZion in Grande Rivière Sud Est, Villa Osumare Guest House in Flic en Flac and Kaz'alala Hosted B&B in Bel Ombre.
Luxury Resorts: If you're looking for a luxurious experience, Mauritius offers plenty of world-renowned resorts like Four Seasons, St. Regis, and Shangri-La. Most of them are located in areas like Le Morne and Belle Mare.
Hostels: unfortunately, there are no hostels in Mauritius that we are aware of.
Long-Stay Nomad Accommodations to Really Feel at Home
Do you want to stay in Mauritius for multiple months? Then platforms such as Flatio and Airbnb are your friends. Filter on budget, your desired location, a designated workspace, and available wifi.
Remember that bargaining is allowed and might get you a better price than what was originally advertised!
💡
Extra tip:
If you have a hard time finding suitable accommodation on online platforms, we advise you to get in touch with people via Facebook communities. From personal experience, the '
Digital Nomads in Mauritius
' - Facebook group is a great source of accommodation tips and local connections on the island.
How To Get Around in Mauritius
Mauritius is a relatively small island, meaning you can take your time exploring its various beautiful areas. These are the best ways to do so:
1. By bus
As we mentioned previously, Mauritius' bus network covers most areas of the island and they are quite a budget-friendly option. Fares are affordable, typically ranging from $0.40 to $1.19 depending on the distance. However, they can be slow and crowded so it's not our favorite option.
2. By taxi
Taxis are widely available and a convenient option for short distances or when you prefer privacy. They are metered, and prices can vary, so it's a good idea to agree on the fare with the driver before starting your journey. Famous taxiservices like Uber are unfortunately not operational on the island.
3. By car
Mauritius does not have a metro/tram system, nor does it provide bike lanes to safely cycle around. For the ultimate flexibility and convenience, renting a car is therefore often the best choice. Rental agencies like Europcar, Hertz, and Avis all operate at the airport and other locations but if you want to get piece of mind, we recommend using a car rental comparison like Rentalcars to make sure you get the best deal among those brands.
Usually Prices start at around $20 per day for a basic car. If you plan to stay for an extended period, consider negotiating a monthly rental for better rates.
How is the Internet Connectivity in Mauritius?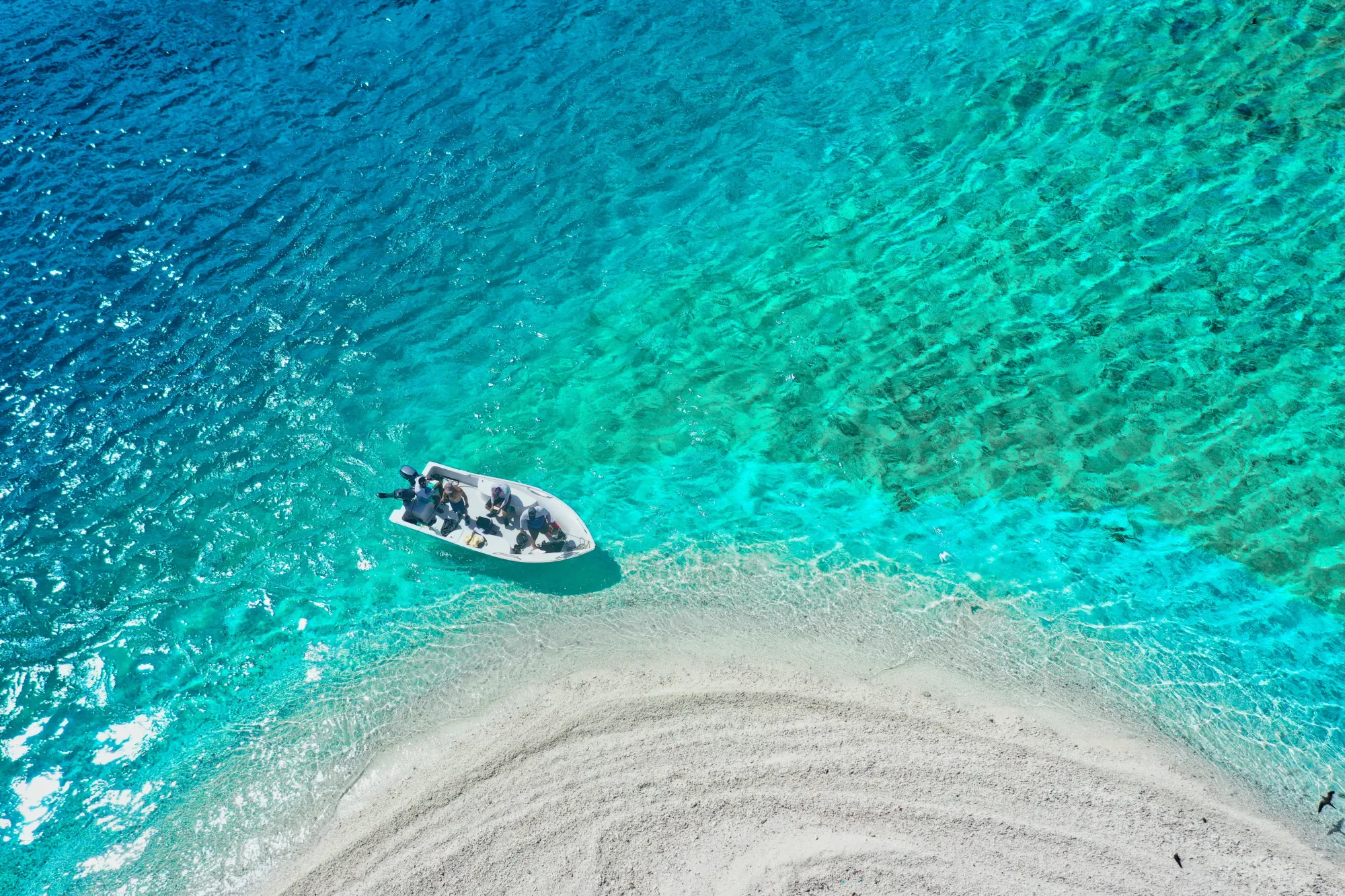 We all know that connectivity is crucial for digital nomads, and luckily Mauritius offers plenty of options to keep you connected.
Most hotels, villas and apartments in Mauritius provide stable and strong Wi-Fi access, but we still advise you to always double-check the quality and coverage when booking your accommodation. The speed can vary, so if a stable connection is essential for your work, consider reading reviews or contacting the accommodation directly.
As an alternative, Mauritius offers a growing number of co-working spaces equipped with high-speed internet. These spaces provide a professional and productive environment for remote work. Do you prefer working in a cafe or restaurant instead? No worries, as you will find that free Wi-Fi is widely available around the island. While it may not be the fastest in every cafe, it's convenient for short work sessions or 1-on-1 video conferences.
As always, we advise you to have backup options at hand, like a mobile hotspot via a local SIM card or, even better, an eSIM. This way, you'll always be able to work without interruptions.
Let's look at the prices you can expect for both local SIMs and eSIMs in Mauritius.
Prepaid SIM cards for Mauritius
The two biggest mobile phone providers in Mauritius are My.t Mobile and Emtel. Their prepaid SIM cards can be purchased in local stores or directly at the airport.
1. My.t mobile
Below are all the My.t mobile prepaid sim card options:
| Price | Data coverage | Validity |
| --- | --- | --- |
| MUR 100 ($2.20) | 15 GB | Unlimited |
| MUR 700 ($15.60) | 200 GB | 30 days |
| MUR 1500 ($33.40) | 15 GB + 180 mins free calls | Unlimited |
Emtel
Below are instead all the Emtel prepaid sim card options:
| Price | Data coverage | Validity |
| --- | --- | --- |
| MUR 100 ($2.20) | 15 GB | 7 days |
| MUR 750 ($16.70) | 200 GB | 30 days |
eSIM (Virtual SIMs) for Mauritius
A great alternative to local SIM cards are eSIMs, which are virtual cards that can be installed directly in your phone (if supported), without the need of swapping your physical SIM card. There are many eSIM providers but we will list below the eSIM packages from Holafly as it's the provider that offer more packages for this specific country.
| eSim Provider | Validity | Data coverage | Price |
| --- | --- | --- | --- |
| Holafly | 7 Days | 3 GB | $37.00 |
| Holafly | 15 Days | 7 GB | $44.00 |
| Holafly | 30 Days | 15 GB | $54.00 |
🎁
Special Discount
: Use our link with the coupon code
FREAKINGNOMADS
to get
5% OFF
on your eSIM plans and topups for Mauritius!
Best Places to Work From in Mauritius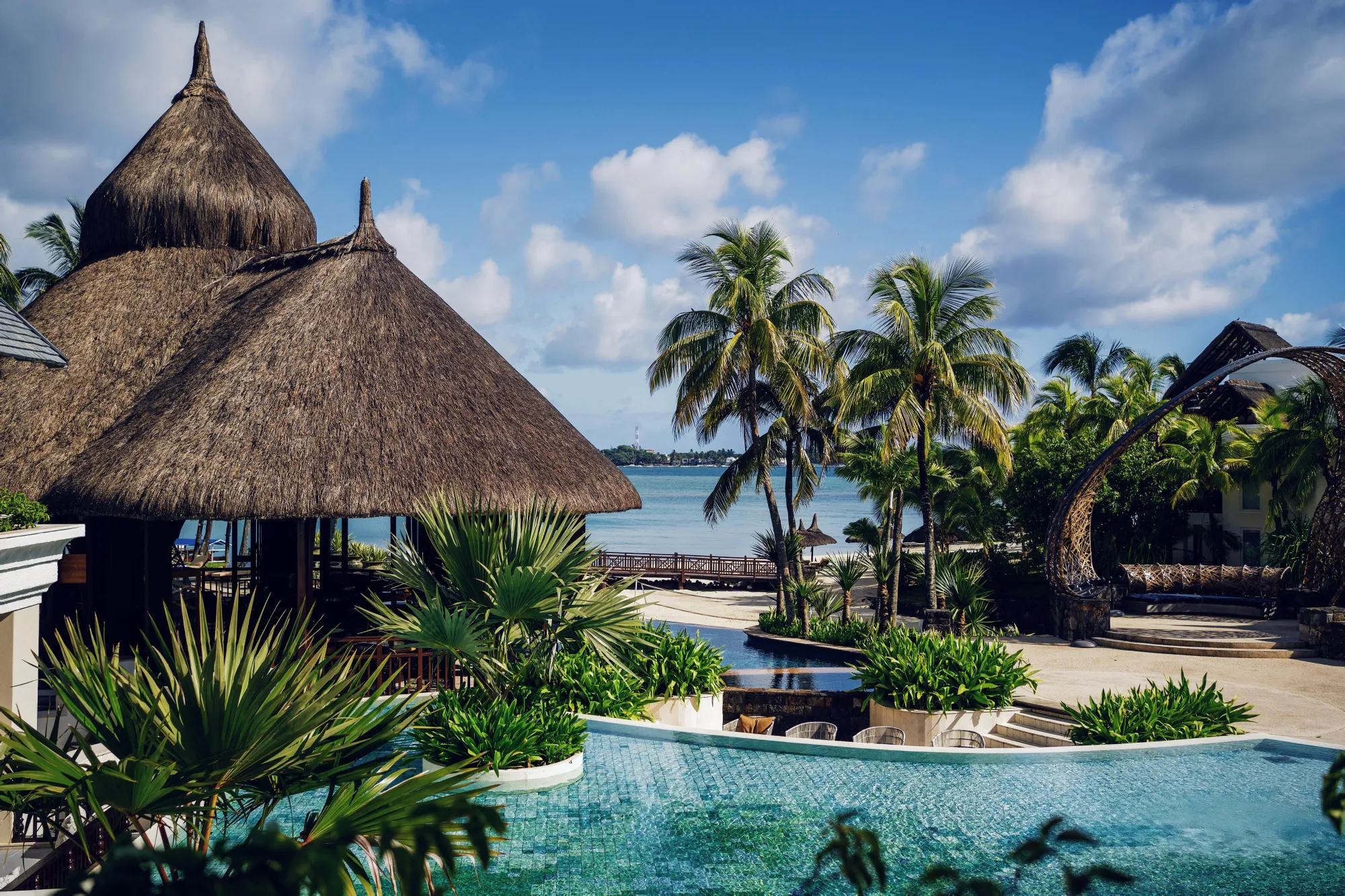 Although Mauritius is not that big of an island, it offers plenty of appealing coworking spaces and cafes - perfect for setting up your laptop and get some work done. Whether you thrive on working solo or prefer a community vibe, Mauritius has many options available. Enjoy workdays with a cup of coffee, stunning views, and waving palm trees in the background.
Below is a list of places we highly recommend:
Best Digital Nomad Coworking Spaces in Mauritius
Best Digital Nomad Cafes in Mauritius
🗺️
Click on the name of the café or coworking space you are interested in to get the directions on Google Maps!
---
You may also be interested in:
---
Cost of Living in Mauritius
In comparison to popular digital nomad destinations like Thailand or Bali, Mauritius isn't typically considered a low-cost country to live in.
Being a remote island, the need to import most goods, including food, drinks, and utilities, tends to drive up prices. There are, nevertheless, plenty of affordable options to be found based on your preferences.
Let's break down some of the costs you may encounter:
Cost of Accommodation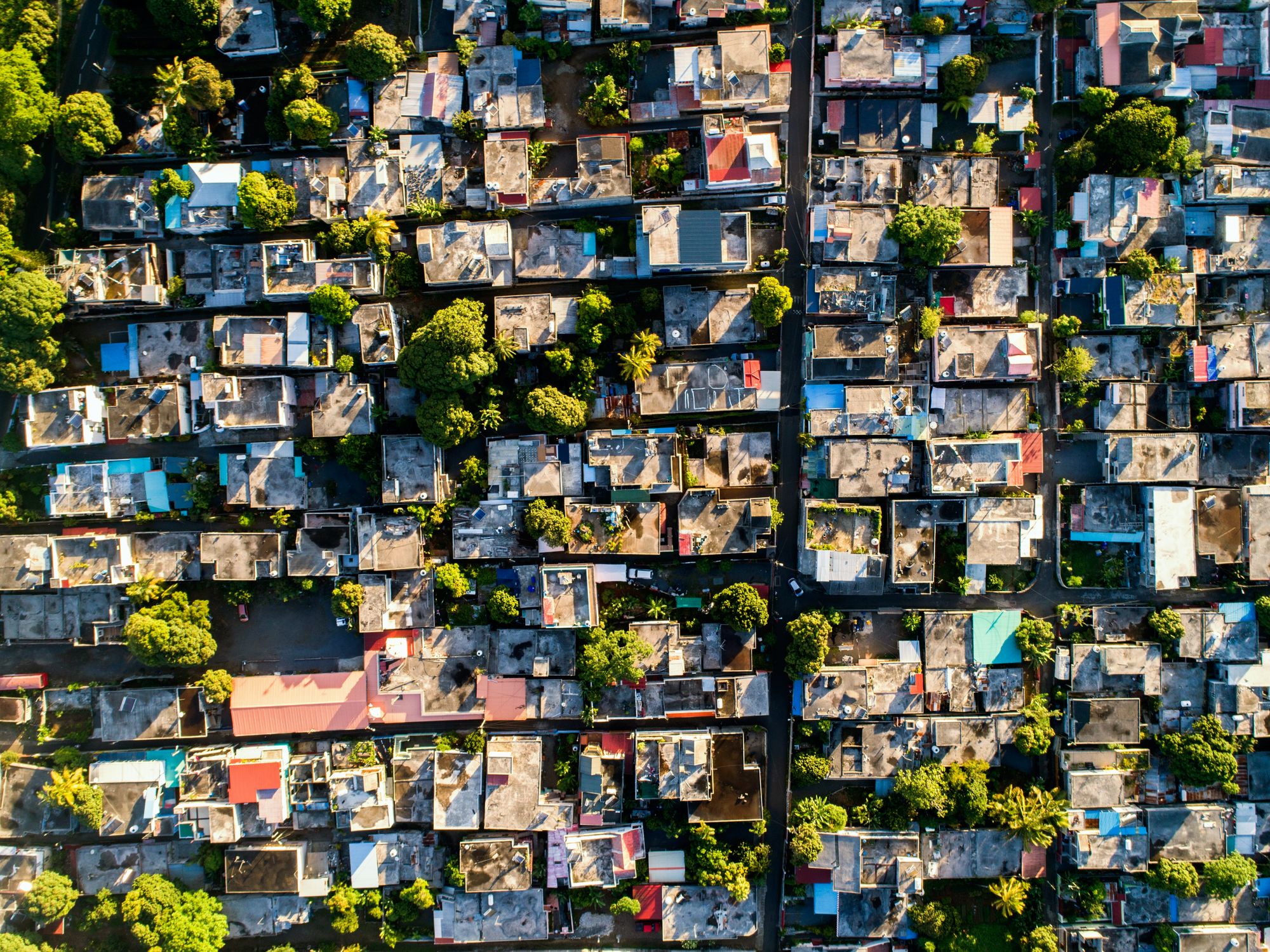 Booking your accommodation on a monthly term can drop prices significantly. We therefore always encourage you to book long-term and try to bargain with the landlord where you can. Not able to stay for too long?
These are the prices you can expect:
Affordable: Budget-friendly choices such as hostels, guesthouses, and some Airbnb listings can range from $20 to $65 per night.
Mid-Range: Mid-range options like hotels and vacation rentals typically fall between $80 and $150 per night.
Luxury: If you're looking for a touch of luxury, high-end resorts and luxury villas start at $200 per night, with prices varying by season and location.
Cost of Food and Dining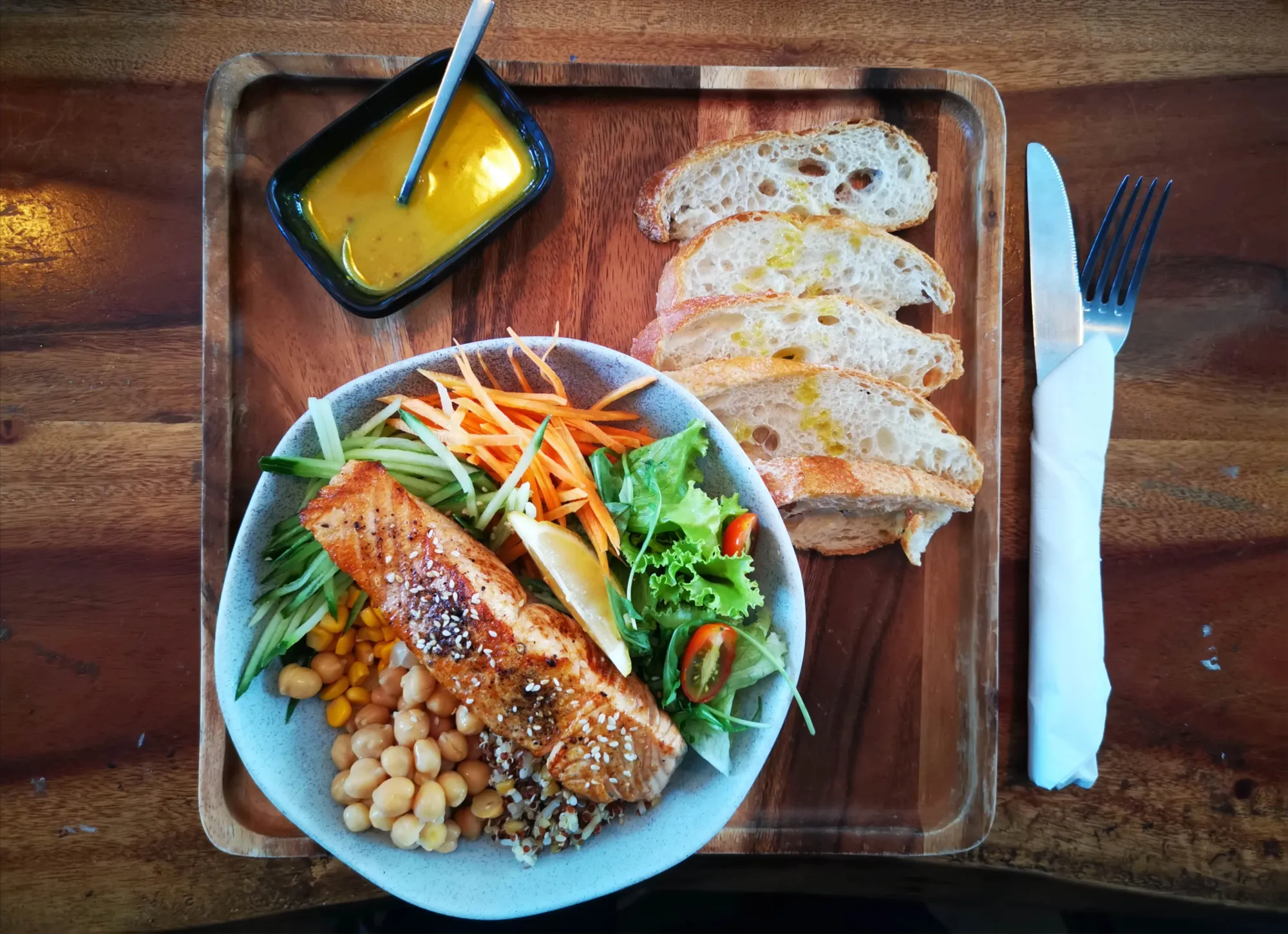 While supermarket prices in Mauritius are often considered to be steep, street food and local eateries offer delicious options for as low as $5 per meal.
Dining at restaurants or cafes with local cuisine may cost around $20 to $45 per person for a meal.
Cost of Transportation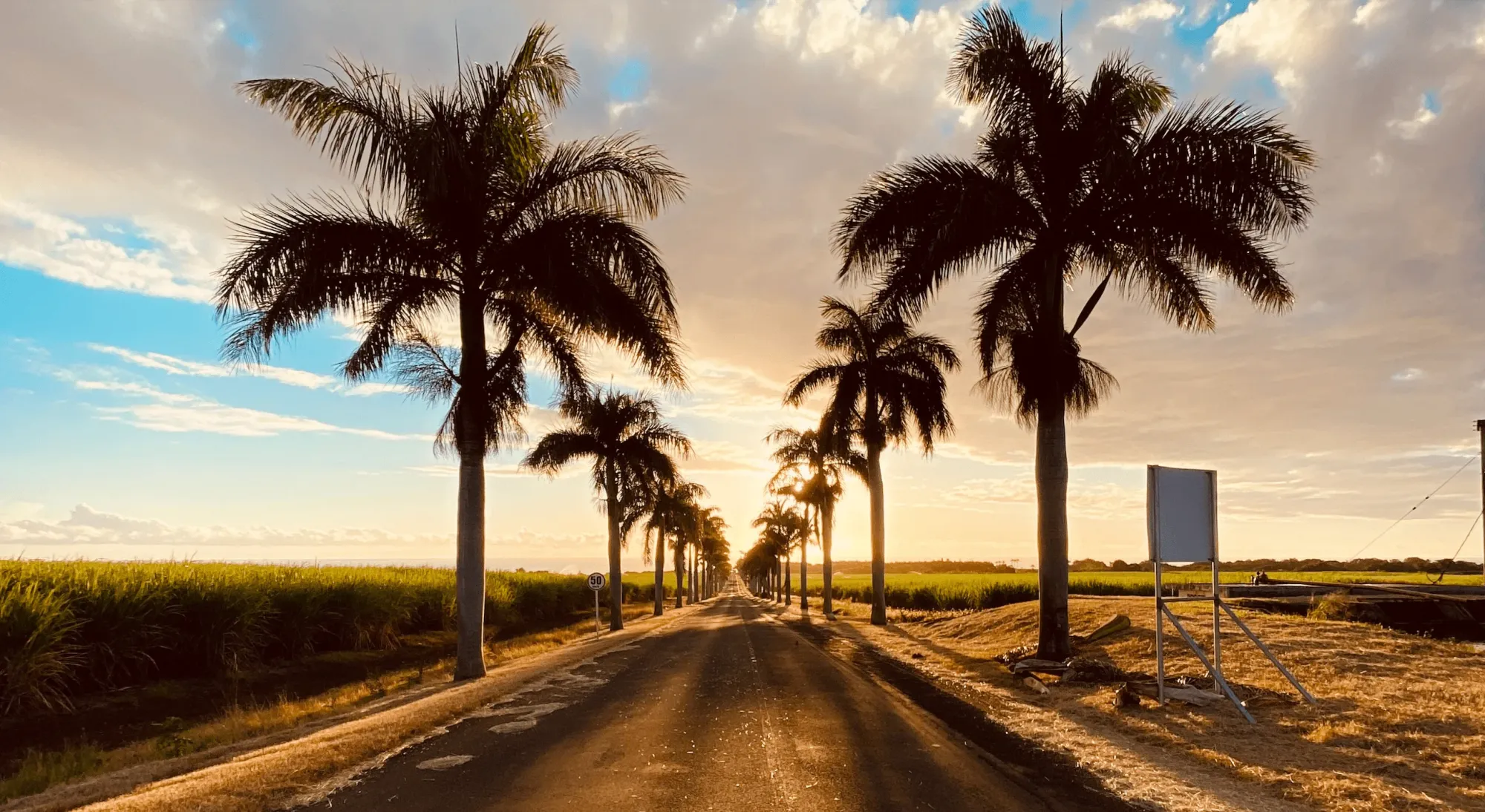 Public buses in Mauritius are very budget-friendly, with fares ranging from $0.40 to $1.10 per trip.
Taxis for short distances can cost between $5 to $20.
Do you want to rent a car? Expect to pay approximately $45 per day, with monthly costs ranging between $310 and $470.
Cost of Activities and Excursions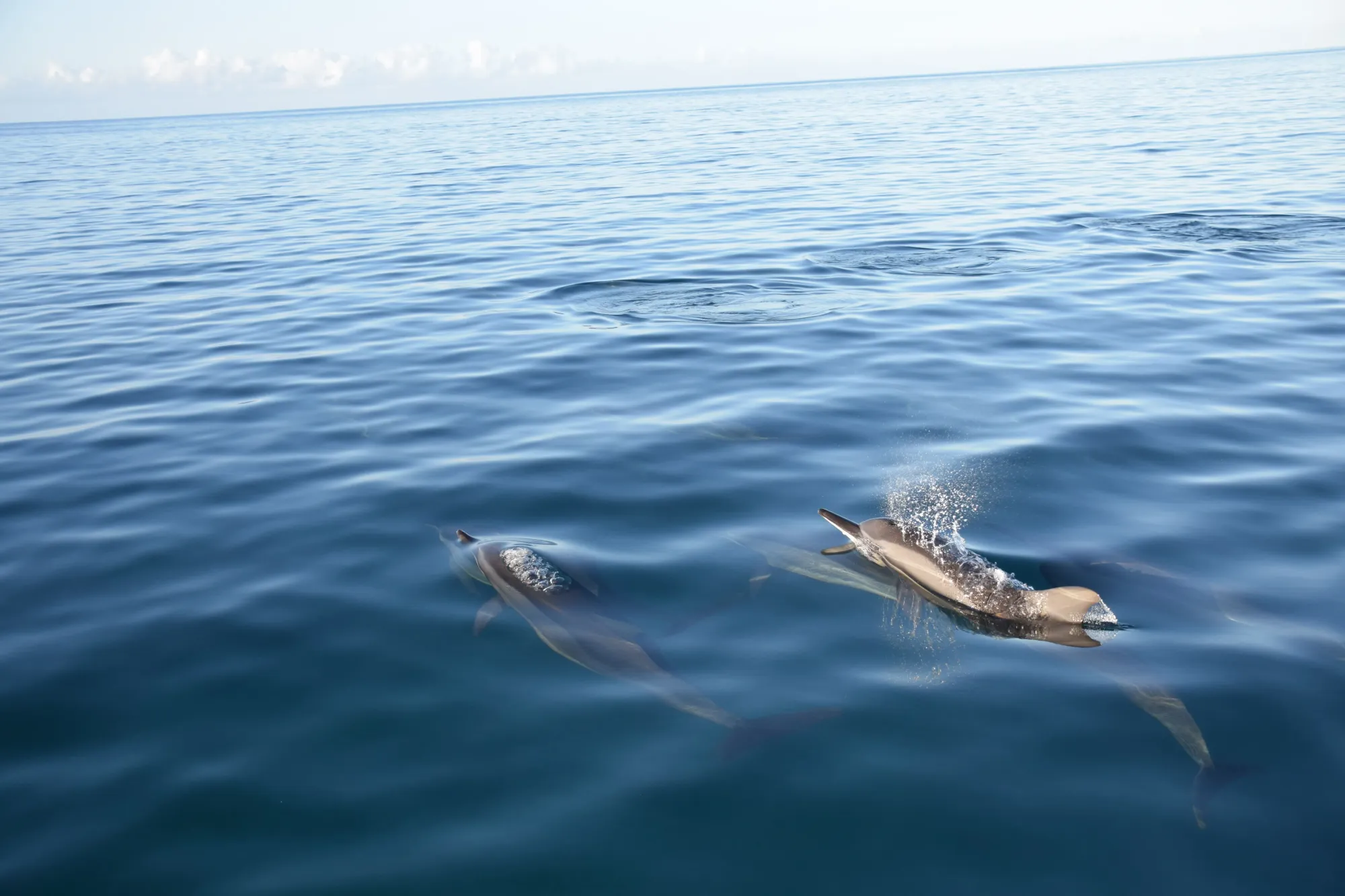 Many natural attractions, public beaches, and hiking trails are free or have minimal entrance fees of around $2.50 to $11.
Boat tours, snorkelling trips and guided hikes typically range from $35 to $110 per person.
If you're looking for something unique, such as a private catamaran charter or a dolphin swimming experience, expect to pay between $150 to $500 or more.
Overall, while Mauritius does offer luxury options, we believe that it's entirely possible for digital nomads to enjoy an affordable lifestyle by choosing budget-friendly accommodations, local dining, and public transportation.
Culture and Food in Mauritius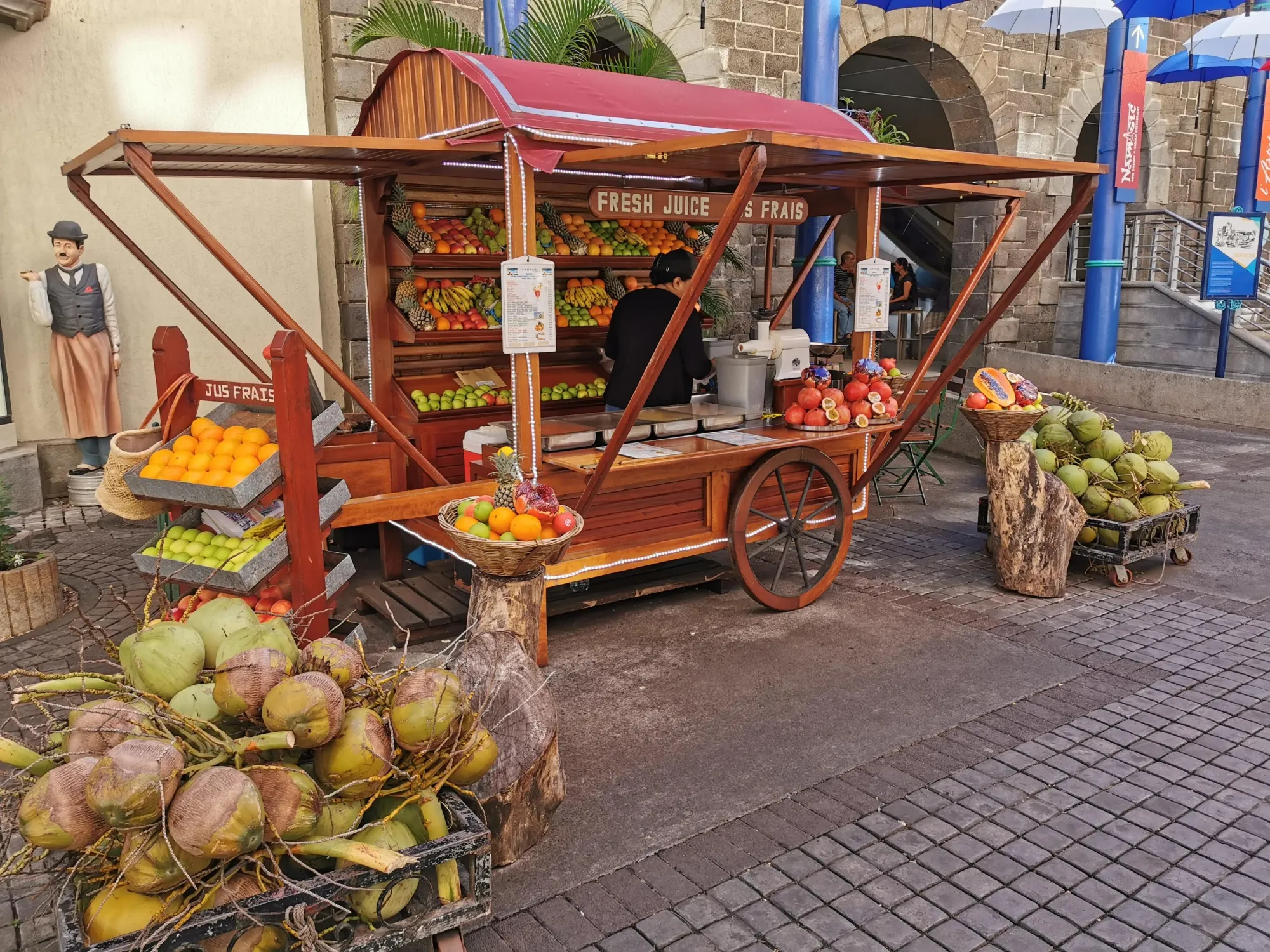 Mauritian cuisine is a yummy fusion of flavours from its diverse heritage. Some must-try dishes include:
Dholl Puri: A popular street food, it's a flatbread filled with split peas and served with various curries.
Biryani: Fragrant rice dish with spices, often served with chicken or seafood.
Gateau Piment: Deep-fried chilli cakes, a favourite snack.
Rougaille: A tomato-based stew with various meat or seafood options.
Besides its delicious snacks and dishes, Mauritius is known for a vibrant blend of cultures and ethnicities. The population includes people of Indian, African, French, and Chinese descent, creating a mix of traditions and languages - all living together harmoniously.
While the official languages are English and French, most Mauritians are multilingual. In everyday life, you'll hear Creole, Bhojpuri, Hindi, and various Chinese dialects.
The African island also is a melting pot of religions. Hinduism, Christianity, Islam, and Buddhism all coexist together peacefully. This diversity is reflected in the island's festivals and cultural practices, including Diwali (Festival of Lights), Eid, Christmas, and Chinese New Year.
Joining these celebrations offers a unique cultural experience that you really don't want to miss out on!
How is the Nightlife in Mauritius?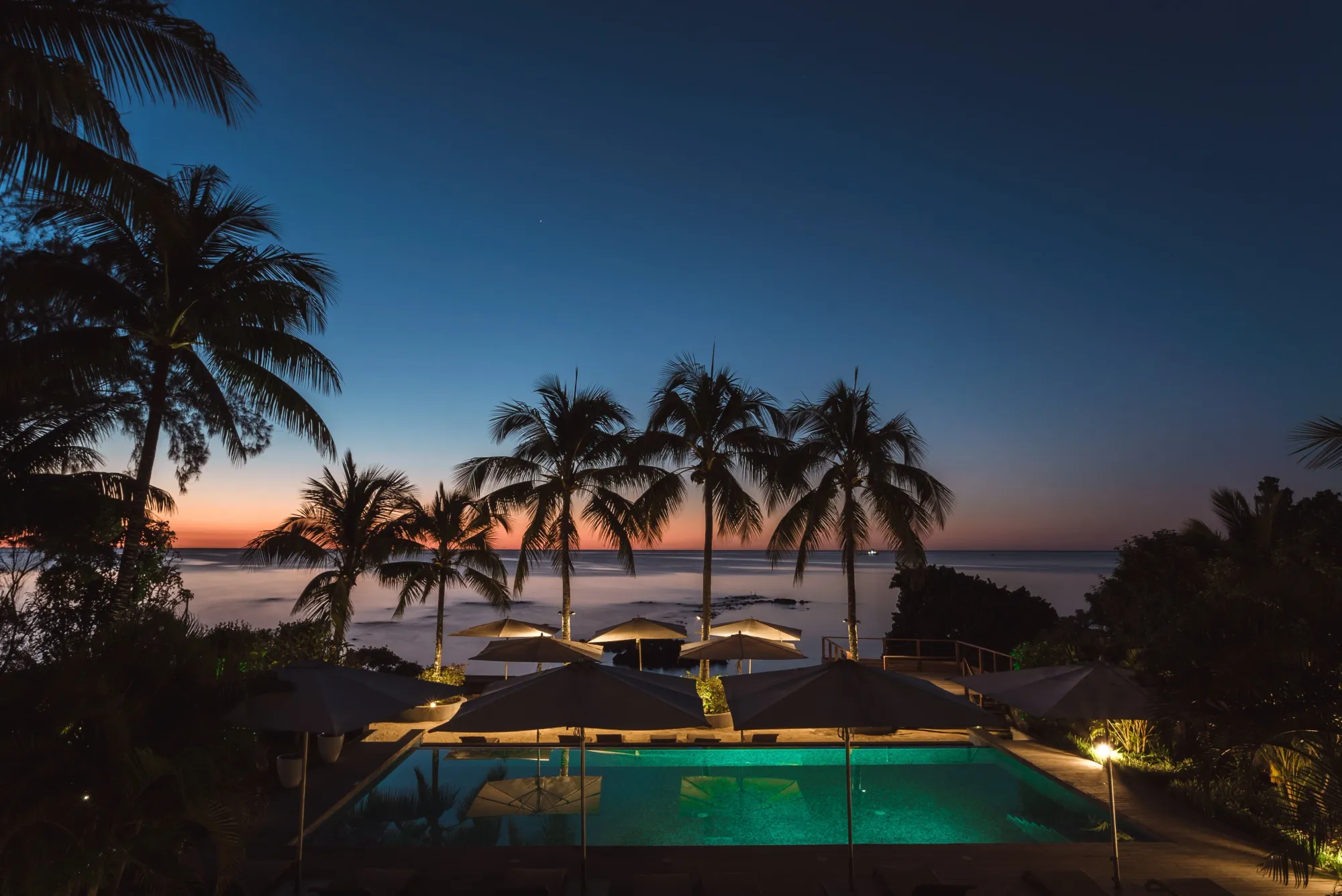 Mauritius might not be known as a wild party destination, but the island does offer a diverse nightlife scene catering to different tastes.
Nightlife here typically starts late, with most venues getting busier after 10:00 PM. These are some of our favourite bars and clubs on the island:
Banana Beach Club (Grand Baie): This iconic outdoor beachfront bar is known for its fun parties featuring live DJs, dancing, and beachside bonfires. It's a hotspot for both locals and tourists.
OMG Club (Grand Baie): Located in the heart of Grand Baie, OMG Club is a popular spot for dancing to the latest hits. It offers themed parties and a buzzing atmosphere.
C Beach Club (Bel Ombre): If you prefer a more upscale beach club experience, then head out to C Beach Club. It's perfect for sipping cocktails, enjoying live music, and dancing by the sea.
Big Willy's (Tamarin): Big Willy's is one of the most famous clubs on the island and a great place for a fun night out while mingling with locals. Its beer garden, restaurant and nightclub offer a casual, chill and laid-back vibe, suitable for every type of clubber.
Kenzi Bar (Flic en Flac): For a laidback, hippie-like experience, Kenzi Bar is the place to be. Wooden furniture, sand floor, cabana-style decor, delicious cold drinks and finger-licking finger food – everything here adds its bit to the inviting and warm ambience.
What's The Best Time To Visit Mauritius?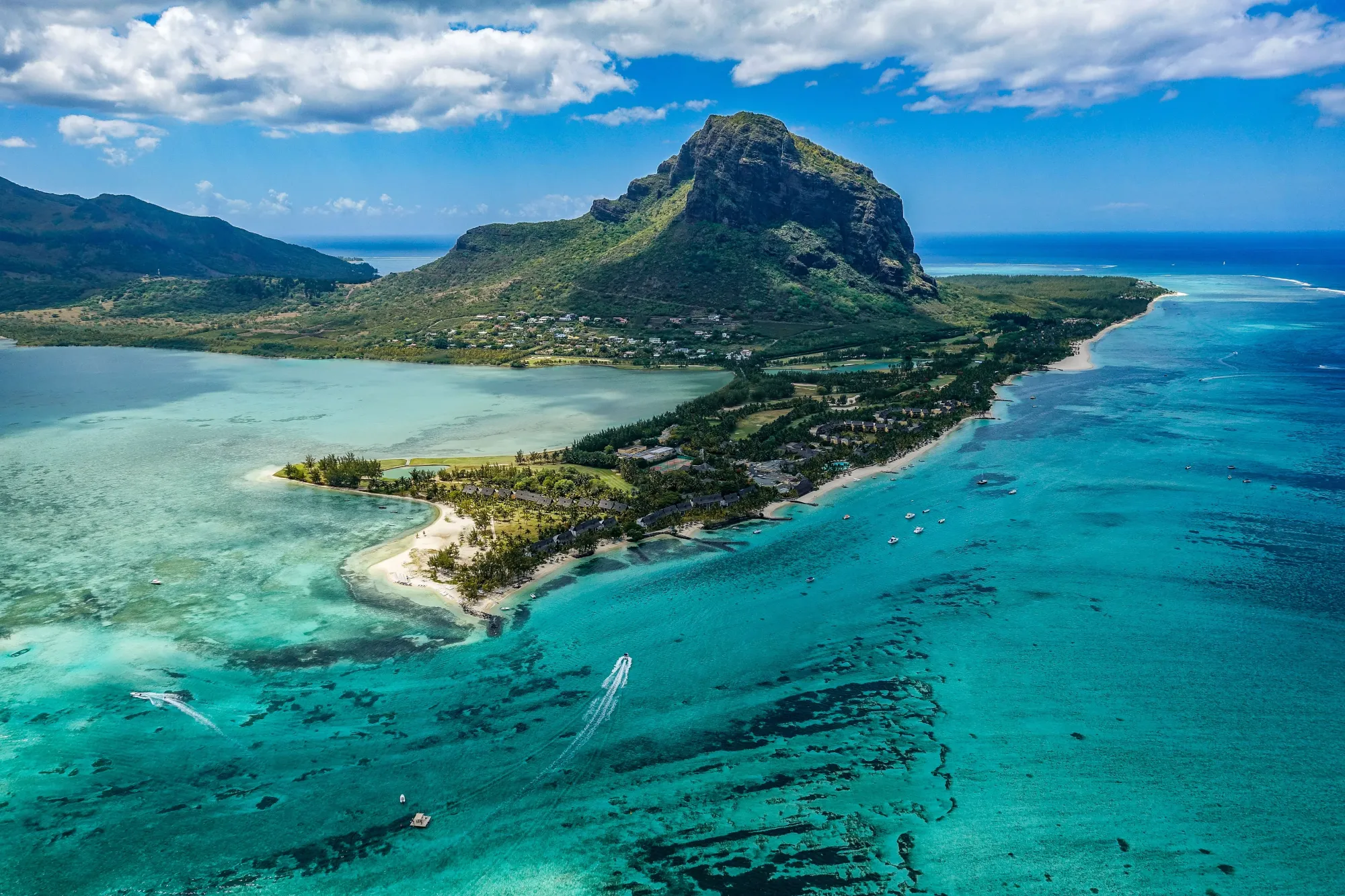 Selecting the optimal time to travel to Mauritius as a digital nomad can significantly influence your experience concerning crowd density and expenses. Here's what you should be aware of:
High Season
From December to March, the climate is warm and ideal for seaside pursuits, but it's also the height of the tourist influx. Accommodation and airfare rates can surge, and famous spots and shores might be packed. If you're aiming for a serene and economical journey, it's wise to avoid this period.
The Best Months to Visit
The shoulder seasons of Mauritius are seen from April to May and from October to November. The climate is temperate with reduced humidity, suitable for outdoor adventures. Tourist numbers dwindle, and lodging and activities tend to lean on the cheap side. In our opinion, this is the perfect window for a calm and pocket-friendly stay.
Whale Watching Season
For those keen on observing whales, schedule your trip between June and October. This provides a chance to see humpback whales journeying around Mauritius's waters.
Kitesurfing Season
For enthusiasts looking to kitesurf, the winter season, spanning June to September, presents optimal wind circumstances.
Cyclone Season
Mauritius experiences its cyclone phase from January to March. While cyclones aren't a certainty, they might pose interruptions to travel agendas and lead to power outages. It's recommended to avoid this period if possible.
Things to do in Mauritius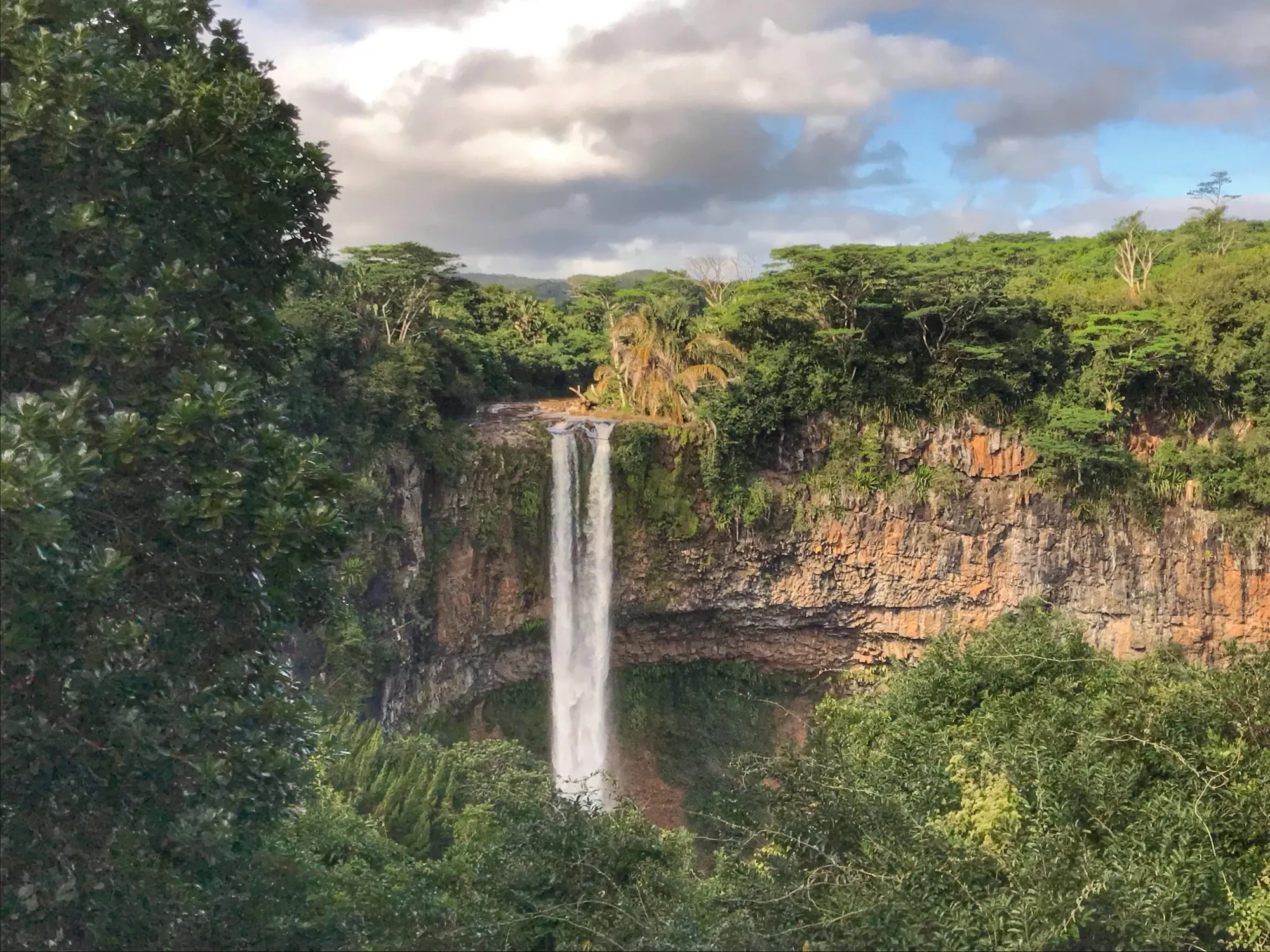 Mauritius offers lots of beautiful surprises, ranging from countless water sports activities to gorgeous hiking trails and fun day trips along the coast. Here's our list of favorites:
1. Catamaran Cruise
A catamaran cruise is a must-do activity in Mauritius. Sail along the stunning coastline and picturesque islands, go snorkelling in crystal-clear waters, and enjoy a delicious BBQ lunch on board.
2. Chamarel & Seven-Coloured Earth
Chamarel is located in the south of Mauritius and is a touristic highlight that is not to be missed. Most visitors only come to check out Seven Coloured Earth, a geological formation of coloured sand. To fully enjoy the surroundings, we recommend renting a car and combining Seven Coloured Earth with the Ebony Forest, the Chamarel Rhumerie (tip: do a tasting), lunch at Le Chamarel Restaurant and a visit to the Chamarel Waterfall.
3. Kitesurfing & Diving
Mauritius is a haven for water sports enthusiasts. Try kitesurfing at Le Morne or explore the underwater world by obtaining your PADI and joining various stunning dive trips.
4. Snorkelling with Dolphins or Turtles
Snorkelling with dolphins and turtles in their natural habitat is a truly memorable experience for nature enthusiasts. Take off as early as possible to enjoy the underwater world without the crowds.
5. Ille aux Cerfs Island
Known for its stunning beaches and water sports, Ile aux Cerfs Island is a paradise for relaxation and adventure. Enjoy sunbathing, hiking, and water activities like parasailing. Tip: arrive early and depart the island around midday. This way, you'll avoid all the crowds and can enjoy a truly peaceful experience.
6. Château de Labourdonnais
Château de Labourdonnais is a historic colonial mansion with lush gardens. During your visit, you'll learn about the island's history, taste local rum, and stroll through the beautifully landscaped grounds.
7. Black River Gorges National Park
Located in the southwest of Mauritius, the Black River Gorges National Park offers 50+ km of stunning hiking trails. Not feeling very active? Take a scenic drive instead, and stop at various lookouts, waterfalls, and local markets along the way. The best starting point is the park's visitor centre.
8. Ganga Talao
Ganga Talao, also known as Grand Bassin, is a sacred crater lake surrounded by temples. It's an important pilgrimage site for Hindus, making it the most visited and holy Hindu place in Mauritius. Along the lake shores, you can visit various Hindu temples dedicated to Lord Ganesh, The Goddess Ganga and Lord Hanuman.
9. Hiking Le Morne Brabant
Challenge yourself with a hike up Le Morne Brabant, a UNESCO World Heritage site. Once at the top, you'll be rewarded with panoramic 360 views of the island. Be aware: the trek up Le Morne Brabant takes about 3-4 hours to complete and is known to be quite strenuous.
Is Mauritius Safe To Visit?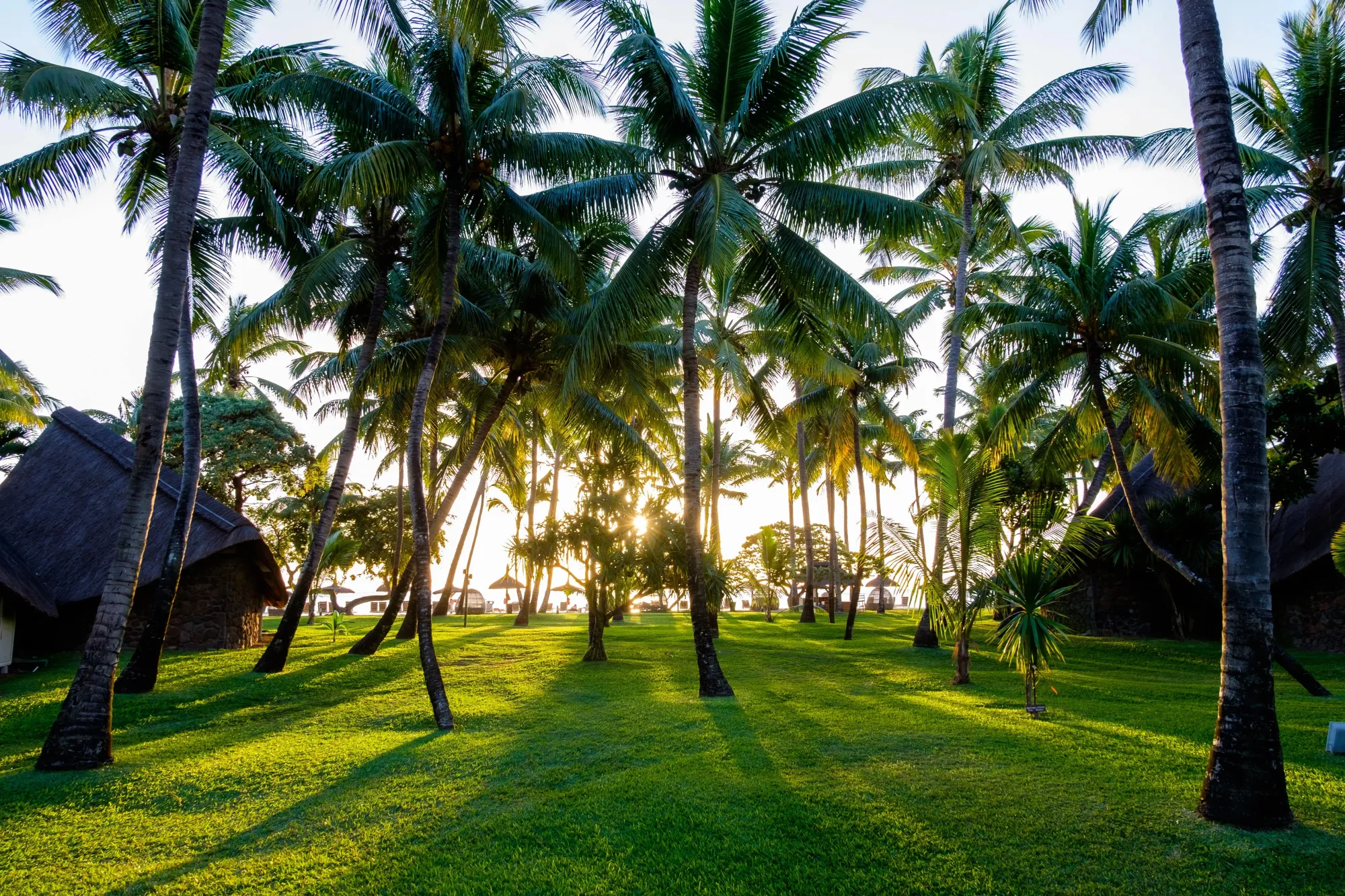 Mauritius is generally considered a safe destination for travelers and digital nomads. Compared to other African countries, the island has a relatively low crime rate, and violent crimes are considered to be rare.
The fact that the country enjoys political stability also contributes to a safe and secure environment for travellers.
Like any place in the world, it's still essential to be aware of your surroundings and take precautions to ensure a safe and enjoyable stay. Here are some of our tips when it comes to staying safe in Mauritius:
Guard Your Stuff
As in any tourist destination, petty theft can occur, especially in crowded areas. It's therefore always wise to keep an eye on your belongings, leave your fancy gear at home and try not to show off expensive items. We've heard of solo female travelers facing some unwanted attention in Mauritius when walking alone at night or hitting the beaches by themselves. Our advice? As a woman specifically, make sure to connect with fellow travellers or digital nomads, avoid nighttime strolls alone, and keep an eye on your drink at bars or parties.
Know The Environment
Keep an eye on sea conditions, and watch out for box jellyfish that might make an appearance in the ocean. If you're planning to drive, take it slow, especially when traffic gets chaotic (which can happen during rush hours). And don't forget to protect yourself against mosquito-borne diseases like dengue fever and chikungunya.
Emergency Contacts
Make sure you've got the local emergency numbers at hand. These include the police (999), medical services (114), and the fire department (995).
Mauritius Digital Nomad Visa
Alongside all the beauty the country has to offer, Mauritius is also considered to be a great destination for digital nomads because of its 'Mauritius digital nomad visa' or Premium Visa. Introduced in 2020, the visa allows you to live and work on the island for six months up to one year.
The visa comes with just a few requirements:
Your primary source of income should come from outside Mauritius
A minimum monthly income of US$1500 is required
Proof of adequate travel and health insurance is mandatory and must be presented upon arrival
Employment in the Mauritian labour market is not permitted with a Premium Visa
Evidence of your visit should be provided in the form of (return) tickets and proof of accommodation
Applications can be done online and are completely free. You can learn more in our dedicated article below.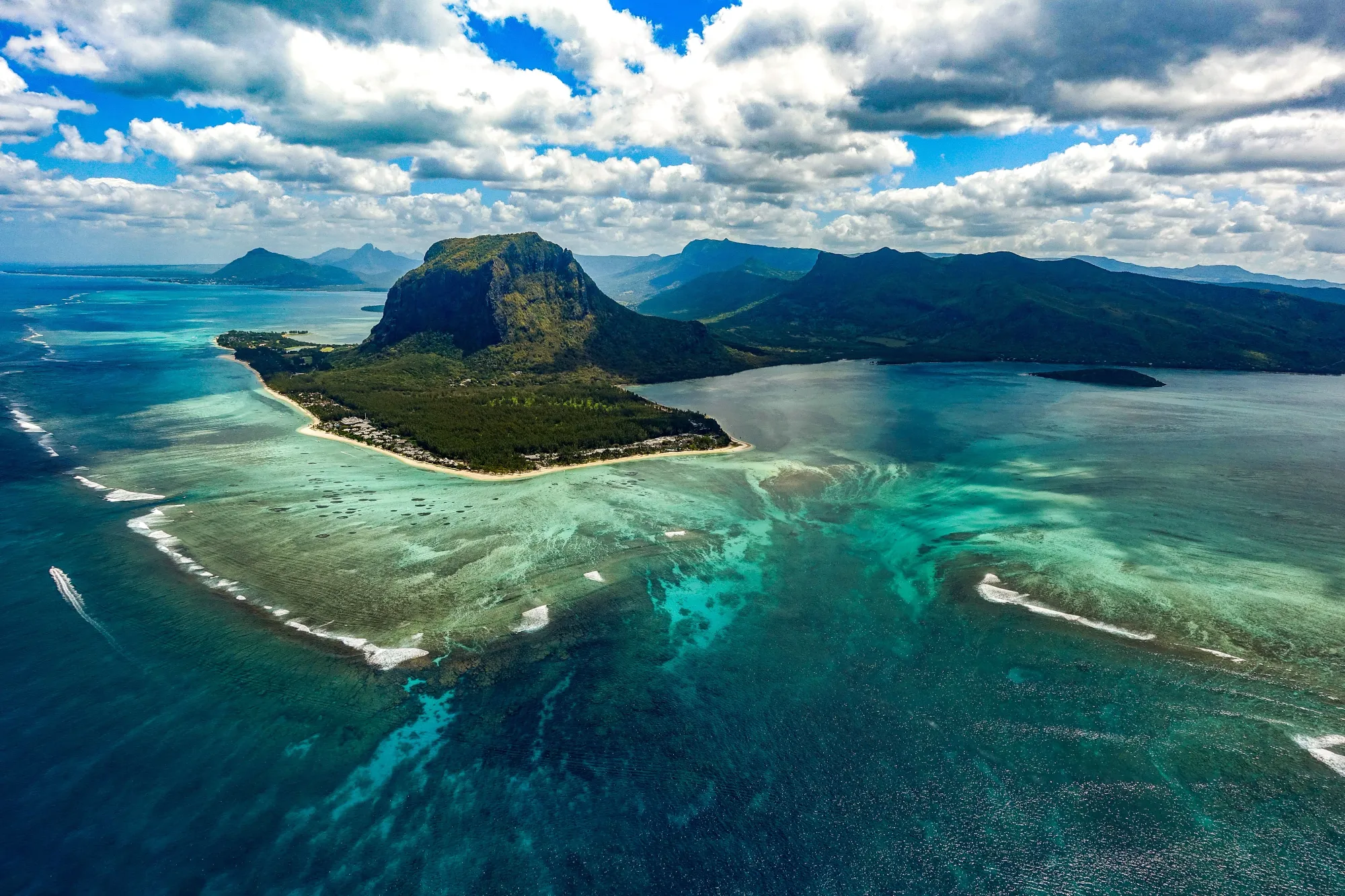 Are you instead planning to stay in the country for less than 6 months? Then a tourist visa is all you need. Easy as that!
Well, that's pretty much it. Enjoy your digital nomad stay in Mauritius!
Ready to Travel and Work from Mauritius?
If you want to receive digital nomad guides like these, sign up for our free newsletter and get upcoming articles straight to your inbox!
You can also follow us on Instagram and join our Facebook Group if you want to get in touch with other members of our growing digital nomad community!
We'll see you there, Freaking Nomads!
About The Author: Esther Twisk
Esther has been living life as a digital nomad for years, seeking out tropical beaches and bustling cities around the world on a regular basis. As a Dutch copywriter, she divides her time between her hometown Amsterdam and sunny destinations yet to be explored. Want to accompany Esther on her global adventures around the world? Then follow her stories and experiences via her Instagram page or check out her blog at iworkremote.co.
Disclosure: Hey, just a heads up that some of the links in this article are affiliate links. This means that, if you buy through our links, we may earn a small commission that helps us create helpful content for the community. We only recommend products if we think they will add value, so thanks for supporting us!