Isn't hunting for WiFi, like searching for a hidden treasure, just the worst? We totally get it.
That's why we've whipped up our top 8 picks for the best mobile hotspots (also known as portable WiFi devices) for remote work and travel. We listed key features, pricing, and pros and cons for each MiFi device.
Ready to maximise on-the-go connectivity? Let's see how you can simply your remote working life with this new shining piece of tech.
Best Mobile WiFi Hotspots For Remote Work and International Travel
What is a Portable WiFi Hotspot and Why Do I Need One?
A portable WiFi hotspot is a device that takes a mobile cellular connection and rebroadcasts it as WiFi, allowing multiple devices to connect wirelessly.
It's similar to using a smartphone as a mobile hotspot but is a dedicated device with its own battery and is a versatile and convenient way to let you access the internet on the go.
Unlike traditional WiFi hotspots fixed to a specific location, a mobile hotspot is portable and can be carried with you wherever your travels take you, enabling you to connect devices like laptops, tablets, and other smartphones.
It is like having your very own pocket-sized WiFi buddy that you can take anywhere. And it's truly a lifesaver for digital nomads, remote workers, travelers, or just about anyone who needs to stay connected while out and about.
The 3 Mobile WiFi Hotspot Options For International Travel and Remote Work
Before we get started, let's quickly go over the three types of portable WiFi devices you might encounter as a digital nomad and remote worker:
Mobile Wifi Hotspots
These pocket-sized gadgets automatically connect you to a cellular network and create a WiFi network for your MiFi devices. They're handy, easy to use, and often work with multiple cell phone carriers.
Portable WiFi Routers
Like mobile hotspots, portable WiFi routers offer extra perks like Ethernet ports and external antenna support. However, keep in mind they might need a separate USB port, modem, or SIM card.
USB Modems
These little devices plug directly into your laptop or computer, giving you a personal internet connection. But unfortunately, they're usually tied to wifi connection from a specific carrier and require a separate data plan.
The 8 Best Portable WiFi Hotspots For International Travel and Remote Work
1. Simo Solis Lite: The Globe-Trotter's Companion
The Simo Solis Lite is a pocket WiFi device with an eye-catching bright orange cover. It's small enough to fit in the palm of your hand and light enough to carry around in your pocket or bag. With its 4G LTE connectivity, built-in power bank, remote camera, and intelligent assistant, the Solis Lite is an all-in-one solution for digital nomads on the go. In addition, the device allows you to purchase daily or monthly WiFi packages, which work in over 135 countries. The Solis Lite is not particularly cheap, but its versatility and features make it a popular choice for many international travelers and remote workers.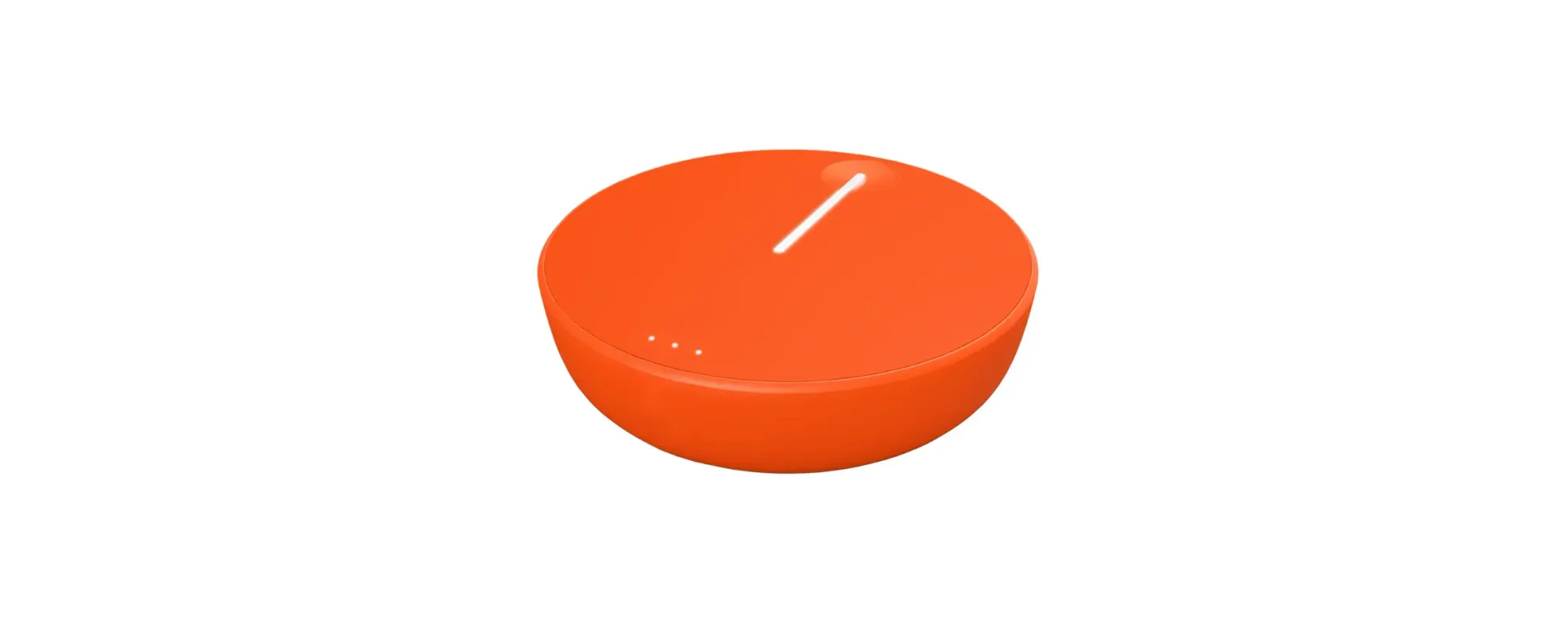 Key features:
Coverage in over 135+ countries
4G LTE connectivity
Built-in 4700 mAh Power Bank
Remote camera and smart assistant
Price: $139.99
---
The Nighthawk M6 Pro 5G Wi-Fi 6E Mobile Hotspot is a cutting-edge portable WiFi with a sleek black exterior and a user-friendly touchscreen. This powerful device offers ultra-fast internet speeds and the latest WiFi technology, making it an excellent choice for digital nomads who need a high-performance portable WiFi solution. With support for up to 32 devices and impressive battery life, the Nighthawk M6 Pro portable WiFi mobile hotspot is perfect for those who demand the best connectivity. However, it comes with carrier compatibility limitations and a higher upfront cost.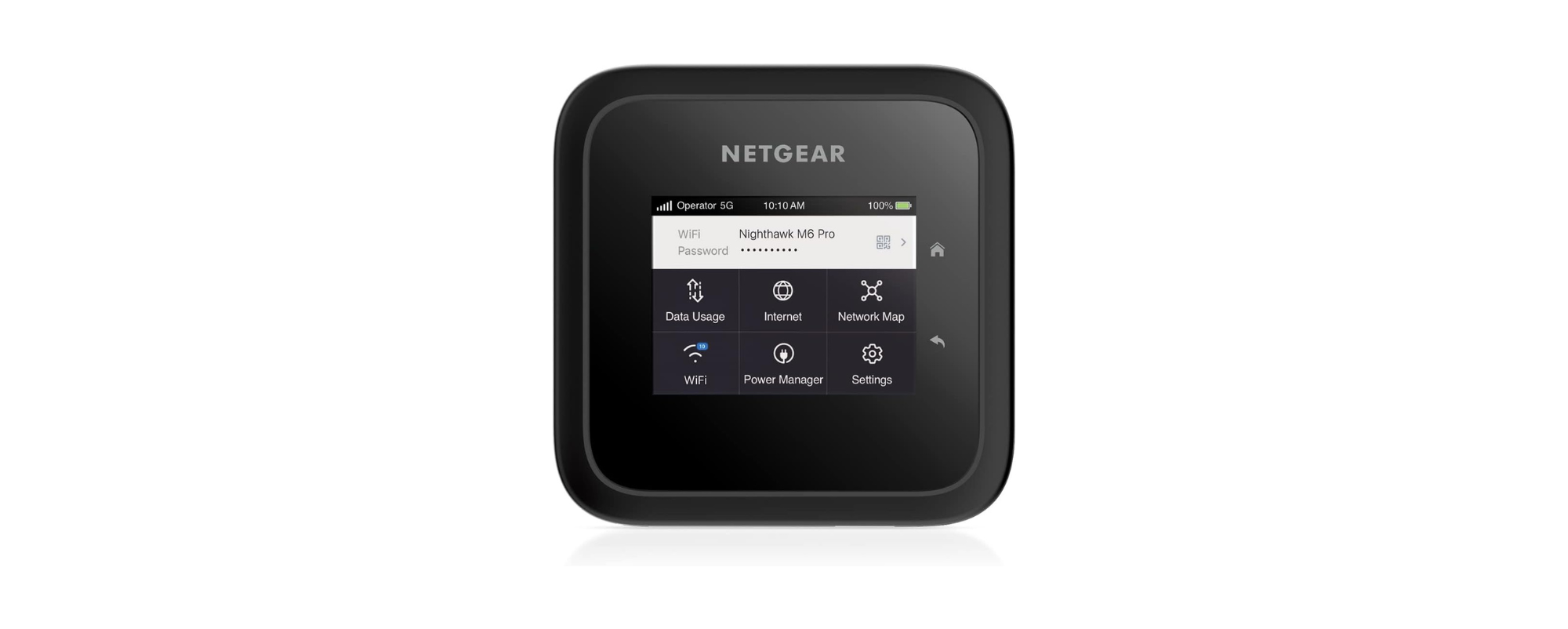 Key features:
5G connectivity
WiFi 6E technology
Connect up to 32 devices
5200 mAh battery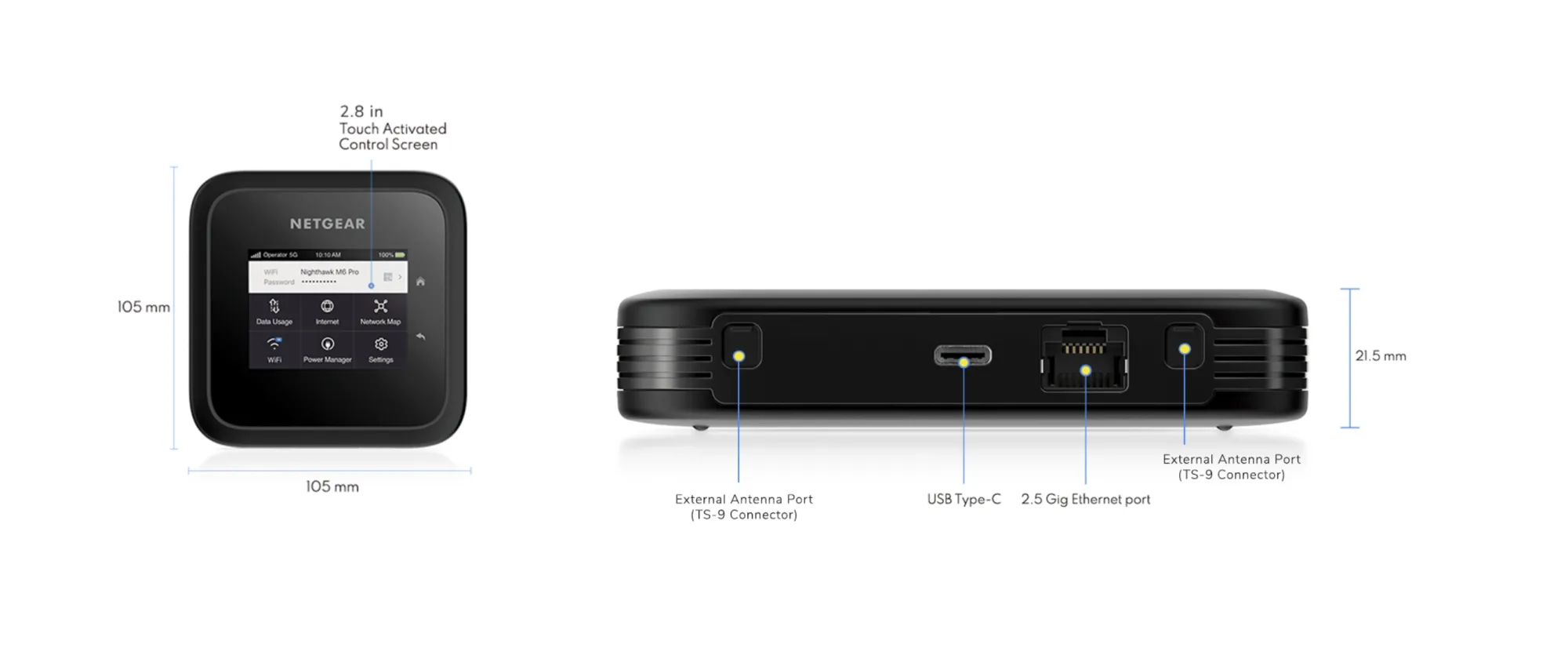 Price: $853.32
The Netgear Nighthawk M1 is a sleek, modern-looking mobile hotpost with a robust build. It's larger than other options on our list, but its impressive 4G LTE connectivity, long-lasting battery life, and Ethernet port make it well worth the extra size. With the ability to connect up to 20 devices, the Nighthawk M1 is perfect for remote workers with multiple devices or remote teams working in diverse locations. Although it has a higher upfront cost and limited carrier compatibility, the Nighthawk M1's powerful performance makes it a top contender for international travelers who demand the best.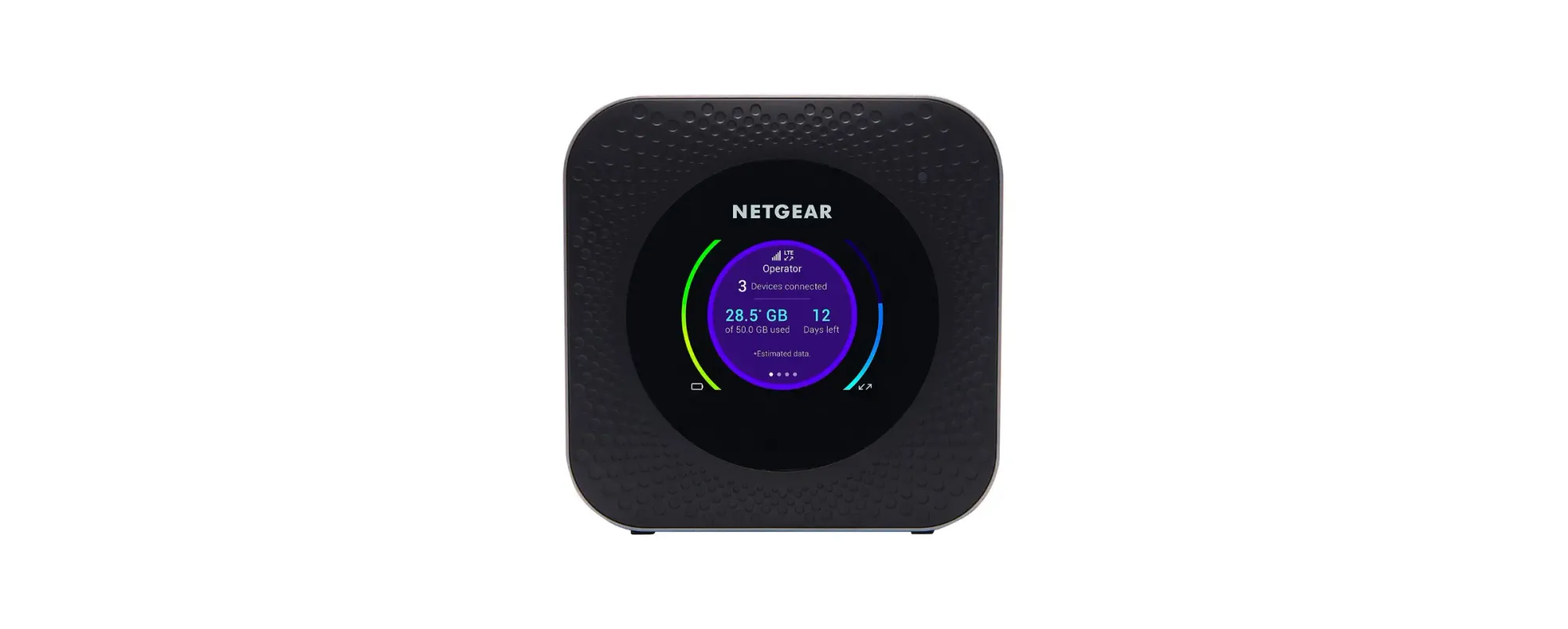 Key features:
4G LTE connectivity
Connect up to 20 devices
Long-lasting battery life
Ethernet port for wired connections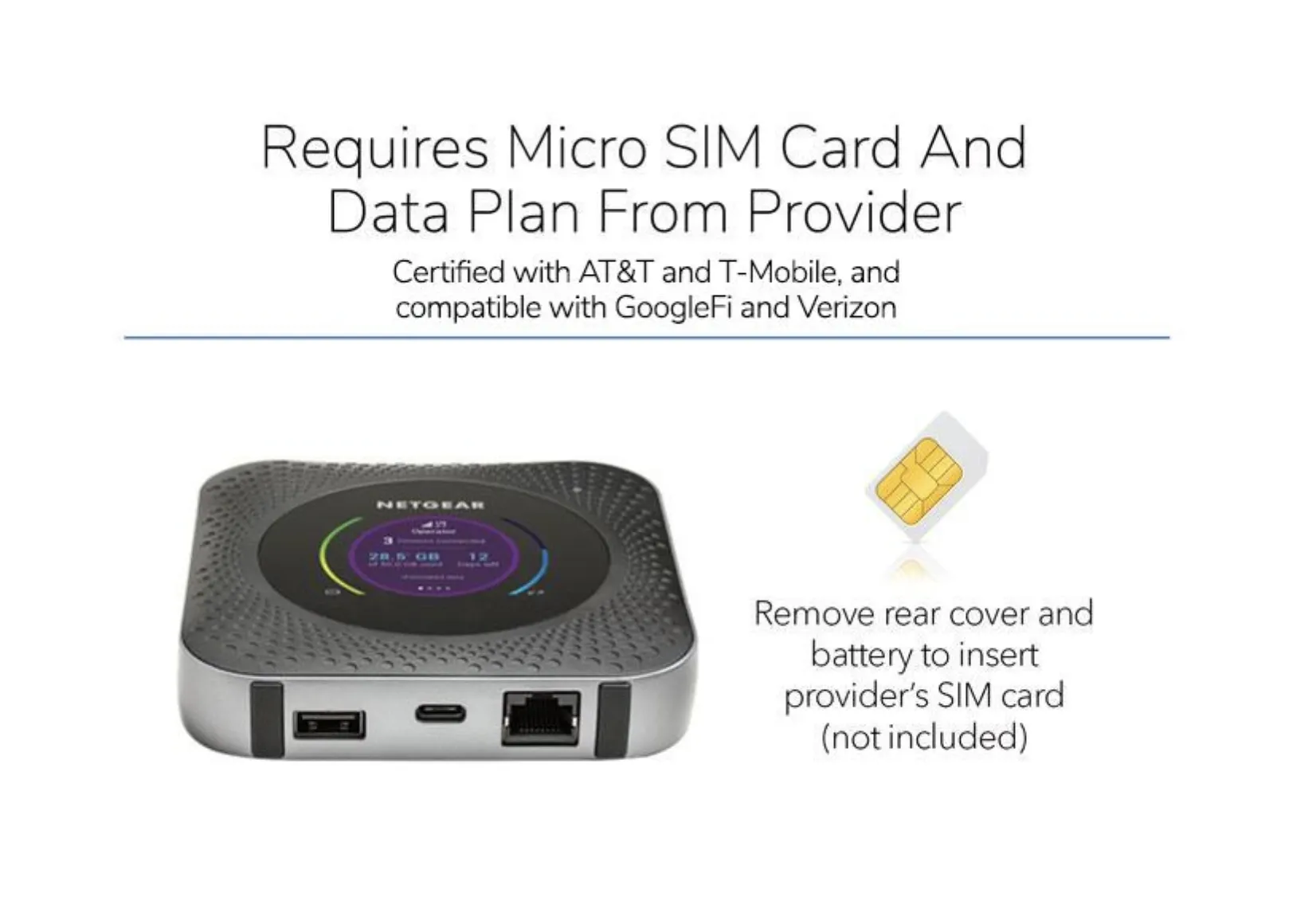 Price: $306.13
Or if you want to learn more about the Netgear Nighthawk M1, read our full review below: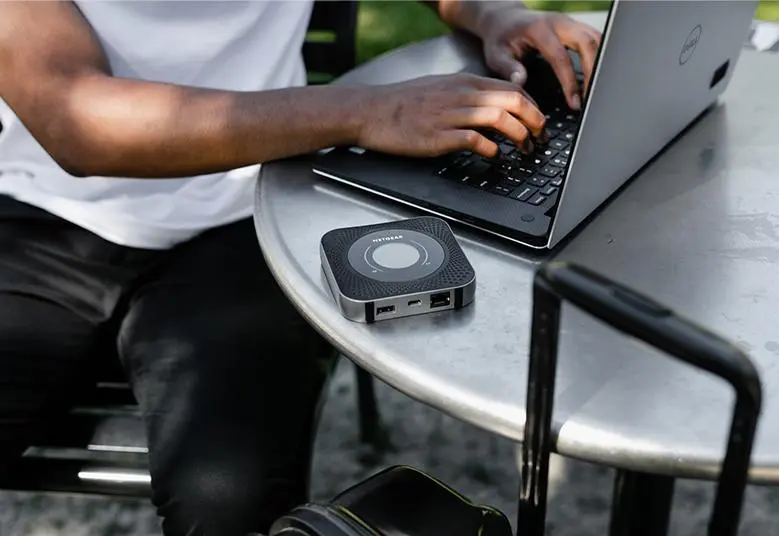 The GlocalMe G4 Pro is a sleek, futuristic device with a shiny black exterior and a high-resolution touchscreen. It's slim and lightweight, making it an ideal travel companion. Thanks to its integrated Cloud SIM technology, the G4 Pro offers 4G LTE connectivity in over 140 countries without needing a local SIM or card. With the ability to connect up to 10 devices and a built-in power bank, the G4 Pro is perfect for digital nomads prioritizing convenience and versatility in their portable WiFi devices.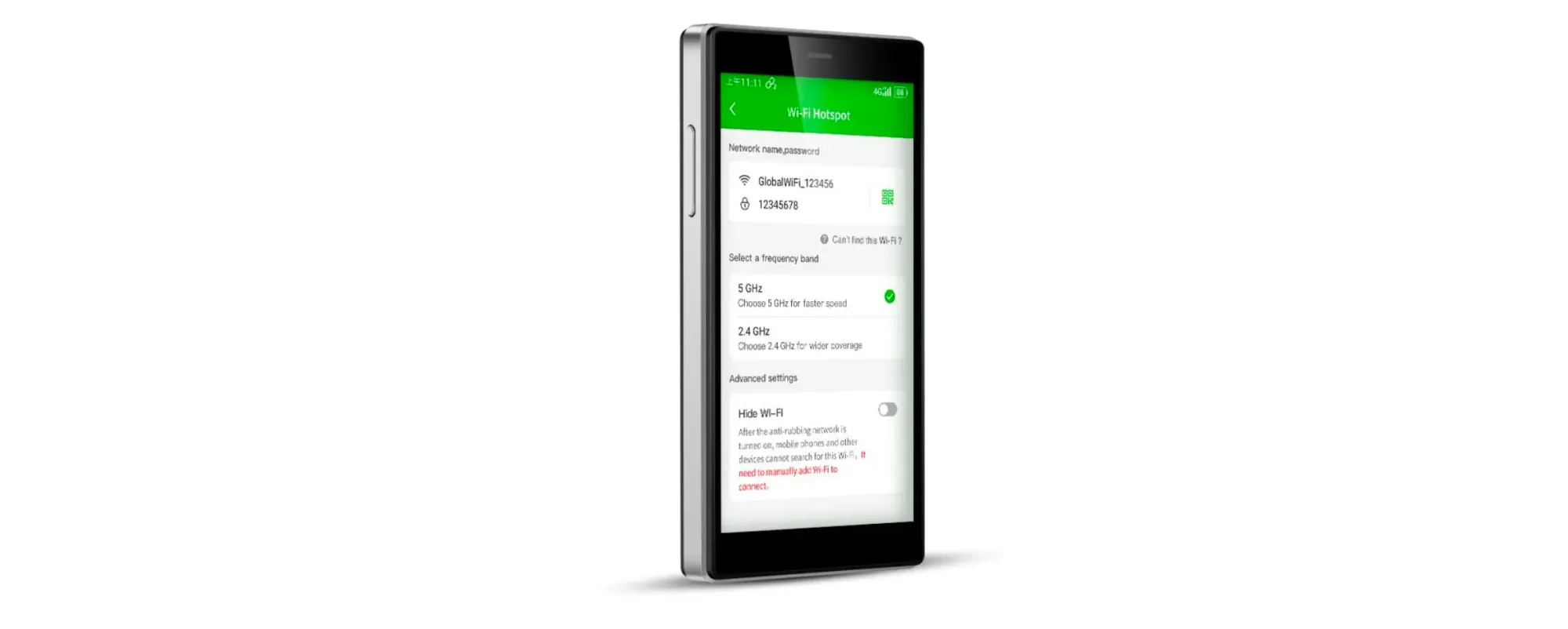 Key features:
Coverage in over 140 countries
4G LTE connectivity
Supports up to 10 devices
Data by gb, day, or year, pay as you go.
Built-in power bank
No contract, no fees
Pros and cons:
Price: $169.90
5. Huawei E5576-508 4G: The Budget-Conscious Nomad's Choice
The Huawei E5576-508 Mobile Wi-Fi Hotspot is a budget-friendly yet powerful choice for digital nomads needing a reliable, fast internet connection. This SIM card-operated MiFi device, compatible with various GSM carriers, delivers 4G LTE speeds and supports up to 16 devices. While its battery life is a modest six hours, its quick streaming capabilities make up for this. Despite minor drawbacks, its affordability, speed, and connectivity make it a commendable alternative for remote workers looking for a budget-friendly mifi device.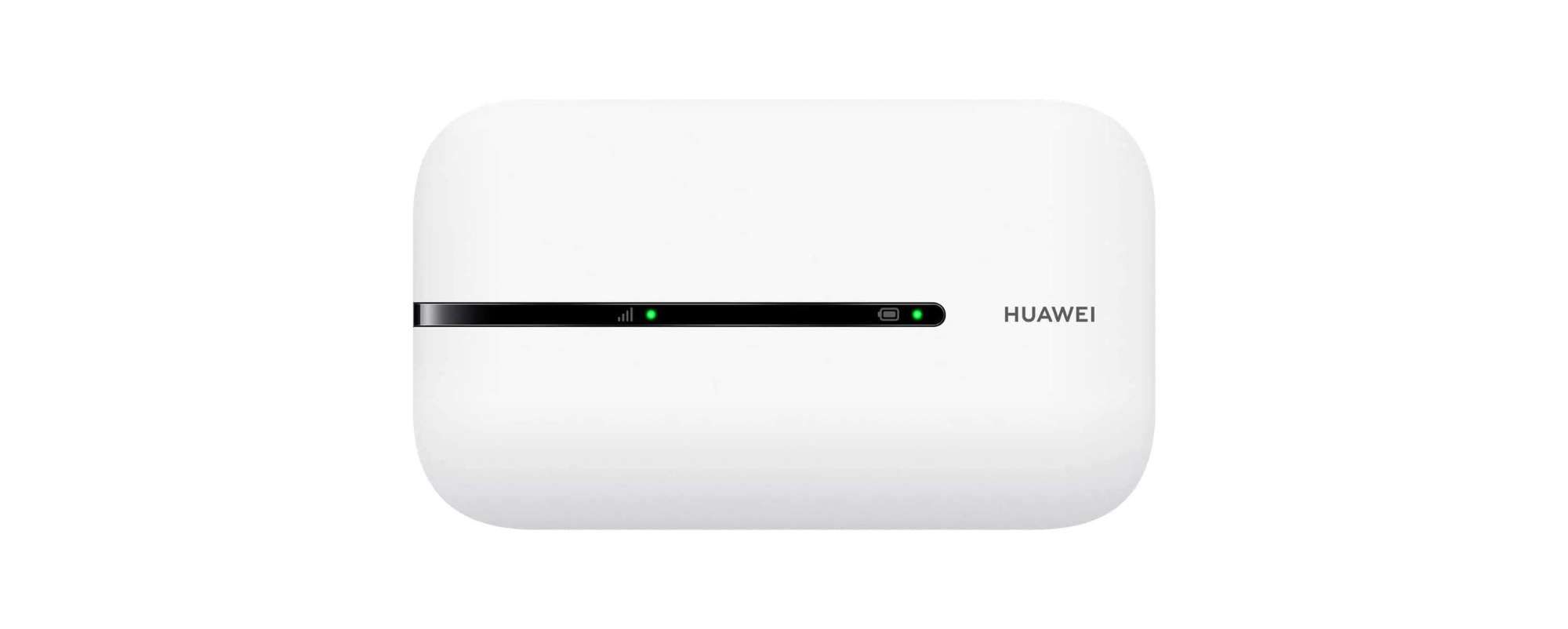 Key features:
4G LTE connectivity
Connect up to 16 devices
1500mAh battery for up to 6 hours of working
Supports Micro SD card up to 32GB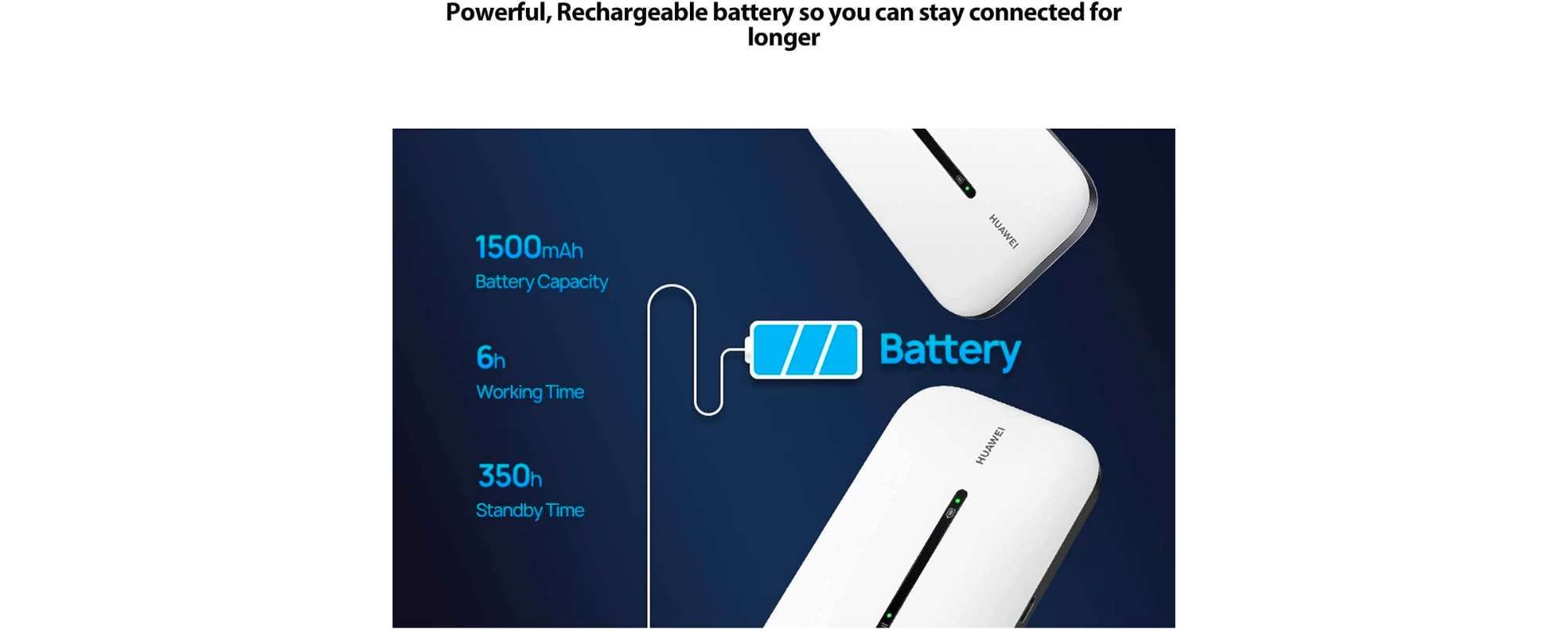 Price: $91.99
The Sapphire 3 portable hotspot sports a slim, lightweight design, perfect for international travelers, digital nomads, and remote workers always on the move. Its minimalist exterior houses an array of features, making it a top choice for those seeking a reliable, hassle-free WiFi hotspot. With coverage in over 130 countries and the ability to connect up to 10 devices, this portable hotspot is a dream come true for remote workers and travelers alike.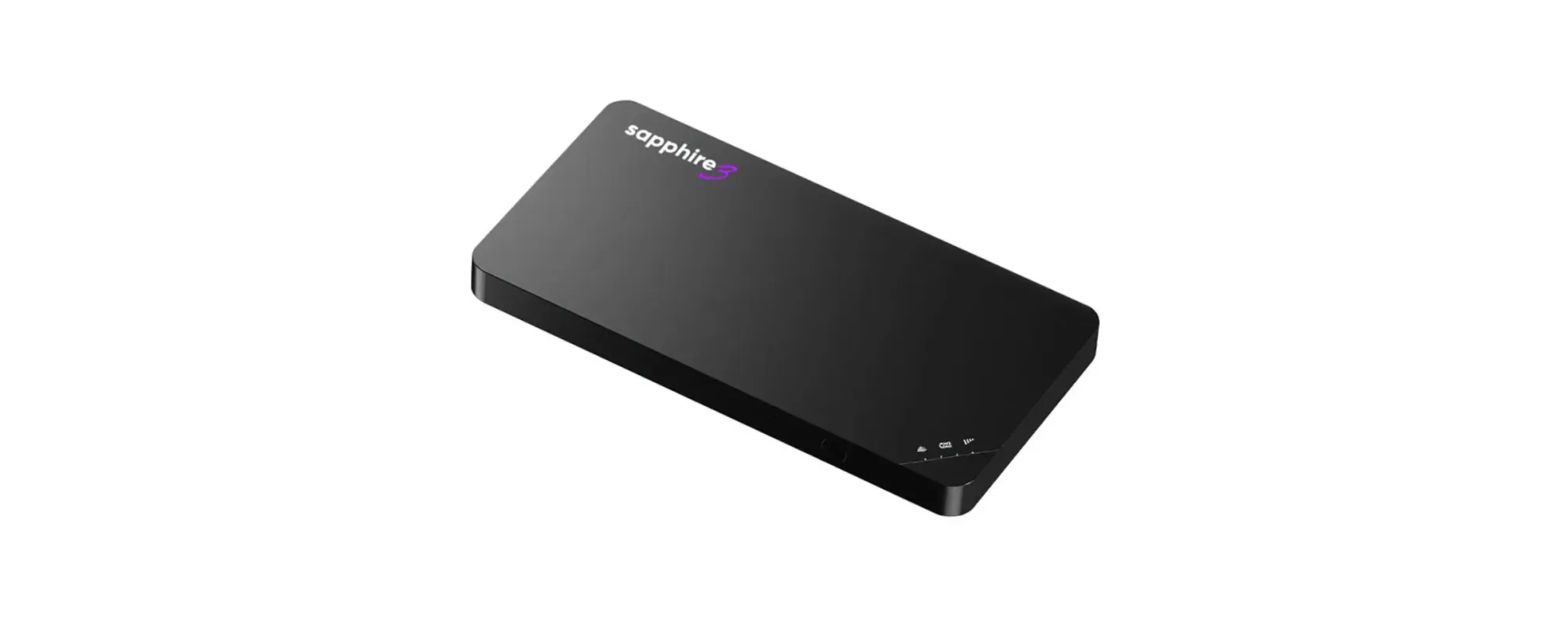 Key features:
Coverage in over 130 countries
4G LTE connectivity
Connect up to 10 devices
4GB of free global data
12-hour battery life
Optional SIM card slot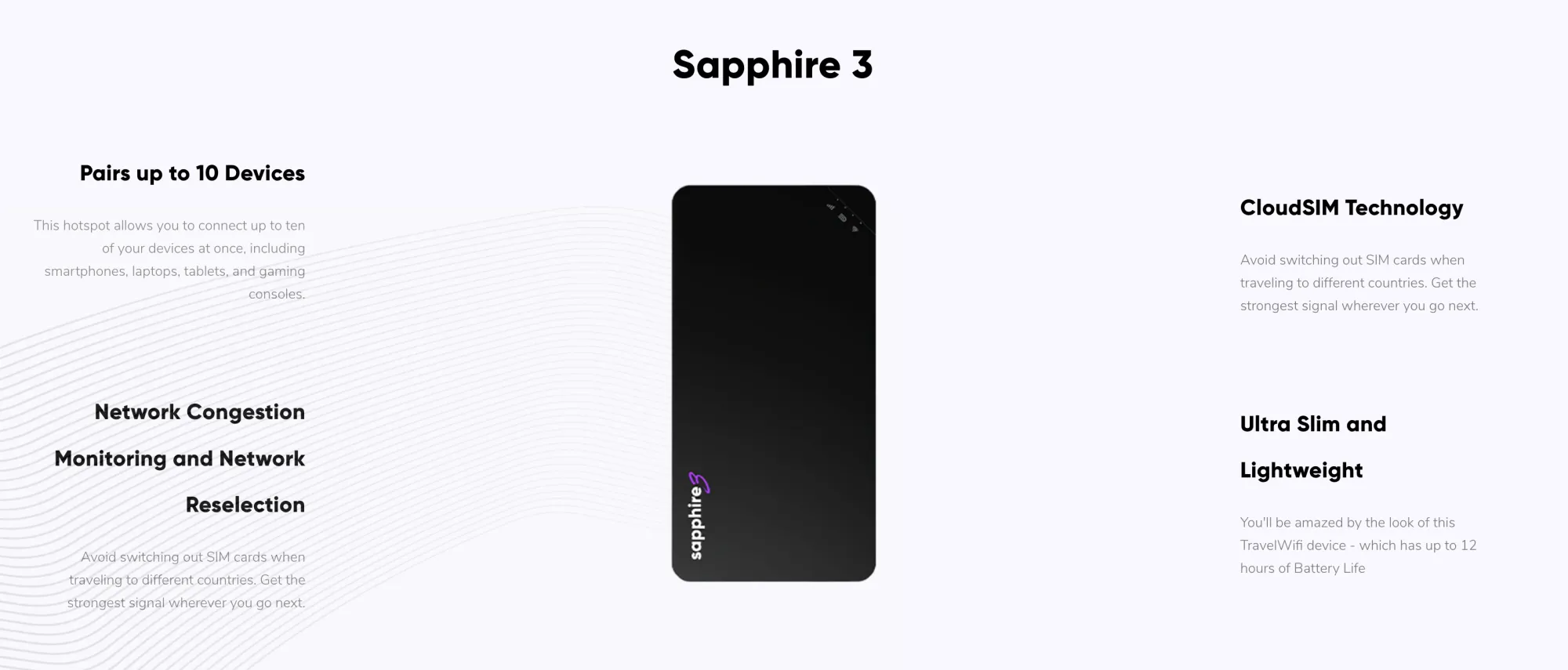 Price: $149.00
The Inseego MiFi M2000 Hotspot is a futuristic-looking MiFi device with a glossy black exterior and a high-resolution touchscreen display. Its slim design and lightweight build make it easy to carry around during your nomad travels. An Inseego 5g MiFi m2000 addition, the device stands out with its blazing-fast 5G connectivity, support for up to 30 devices, and long battery life. Although it may have limited carrier compatibility and a higher upfront cost, the Inseego MiFi M2000 Hotspot is a top choice for digital nomads prioritizing speed and performance in their portable WiFi devices.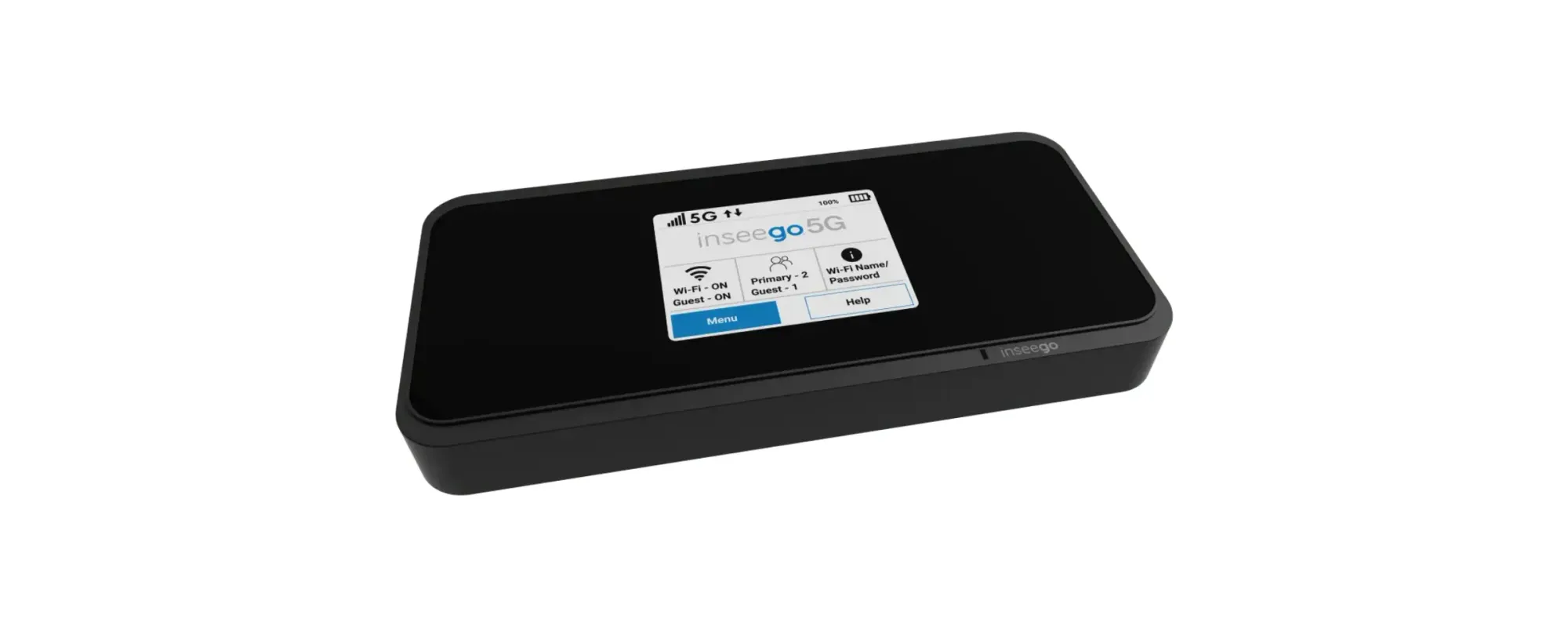 Key features:
5G connectivity
WiFi 6 technology (connect up to 30 devices)
5040 mAh battery
Touchscreen display for device management
Price: $109.97
8. Keepgo: The Pay-As-You-Go Option
Keepgo is a pocket-sized device with a clean and minimalistic design, featuring a smooth white exterior and a small LED display. It's straightforward to set up and use, making it an excellent option for digital nomads who prefer a pay-as-you-go plan. The device offers 4G LTE connectivity in over 100 countries and supports up to 15 devices. Although the data speed may be limited after reaching the daily cap, the convenience of having a data plan with no expiration date makes Keepgo an attractive choice for digital nomads who value flexibility.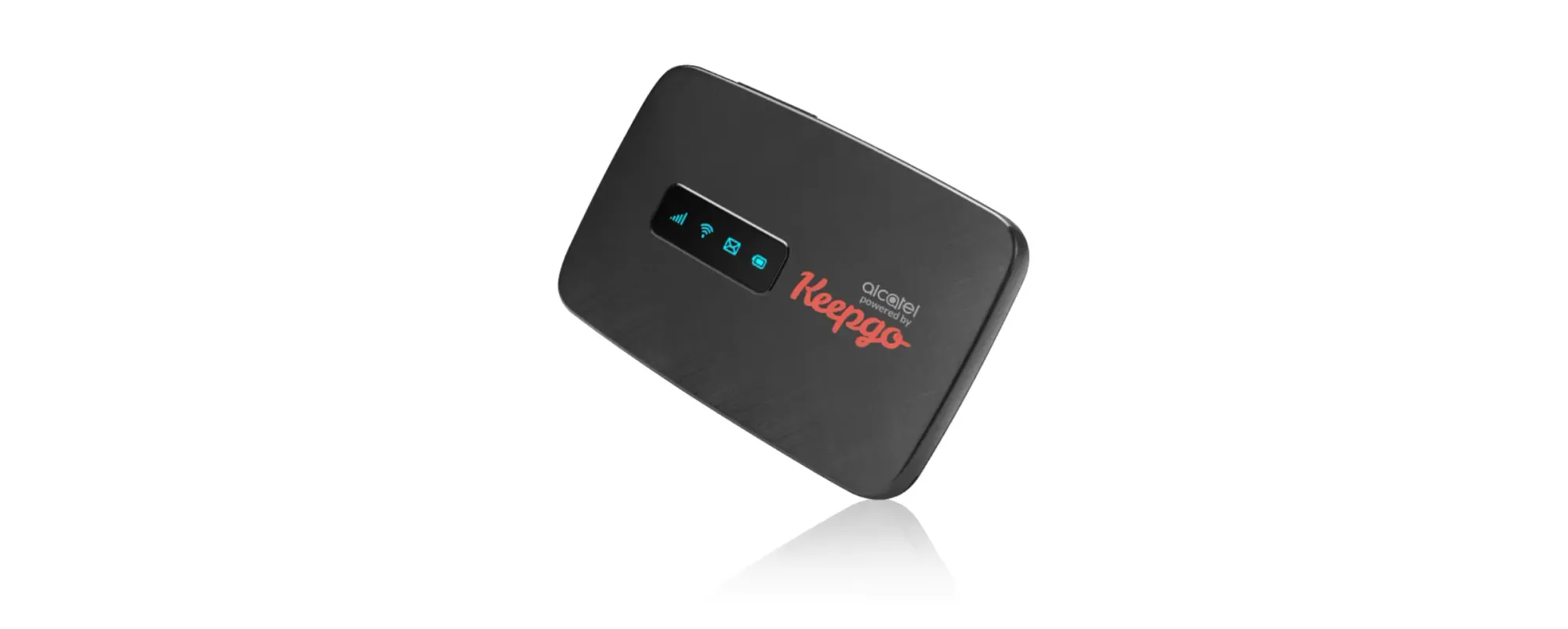 Key features:
Coverage in over 100 countries
4G LTE connectivity
Connect up to 5 devices
Pay-as-you-go data plans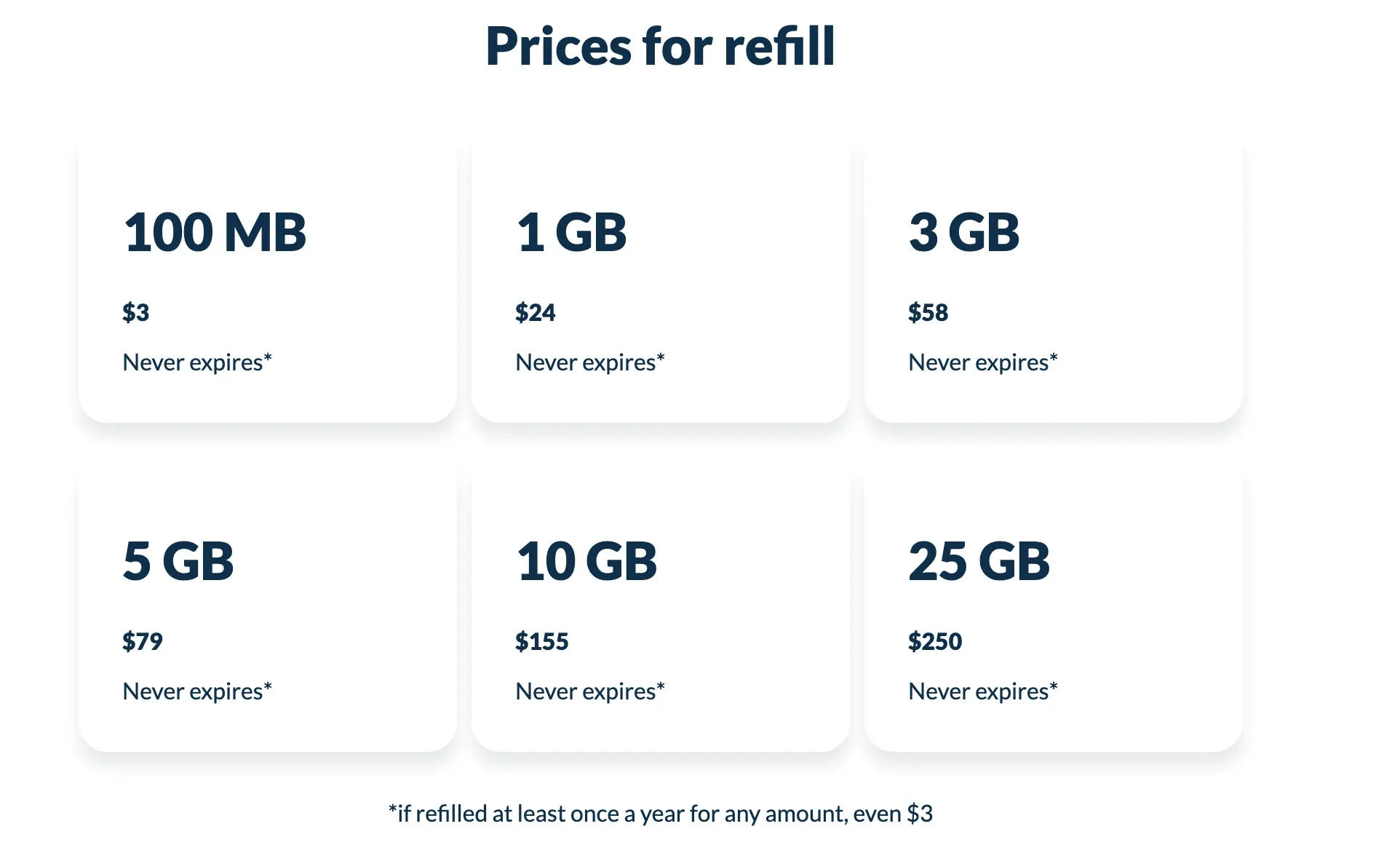 Price: $129.00
---
Other remote work gear you may also be interested in: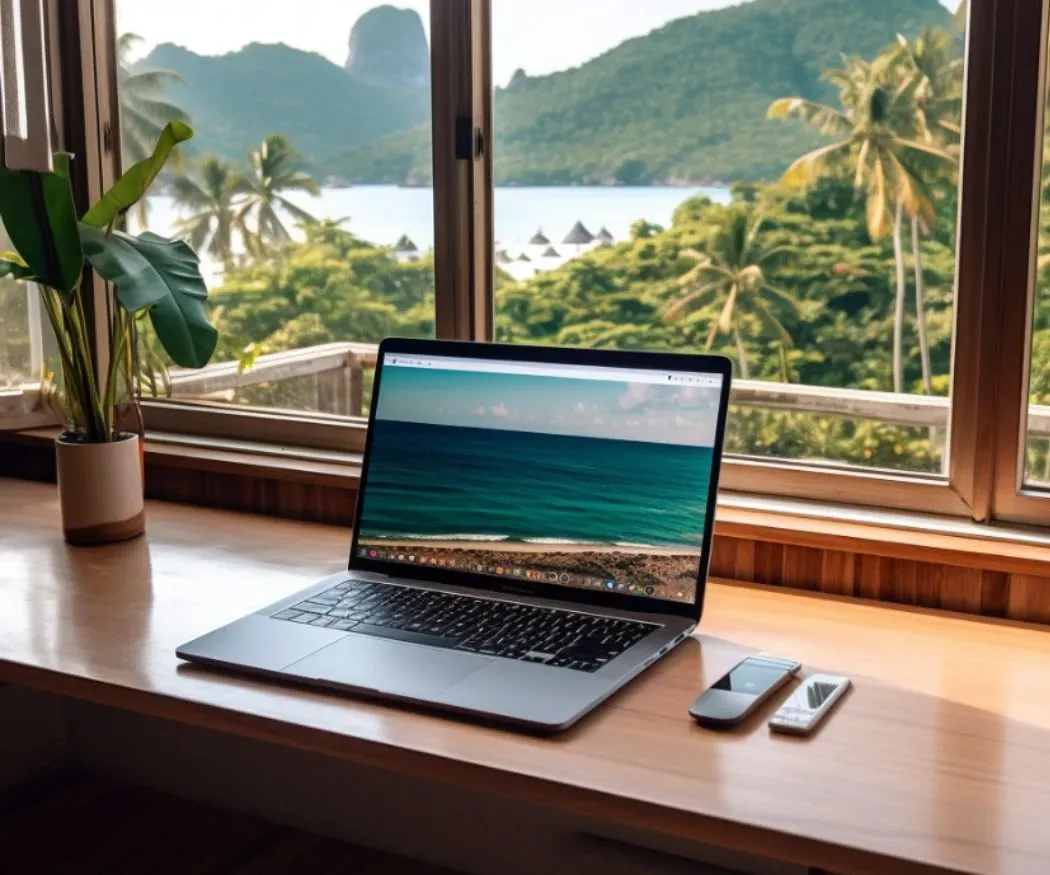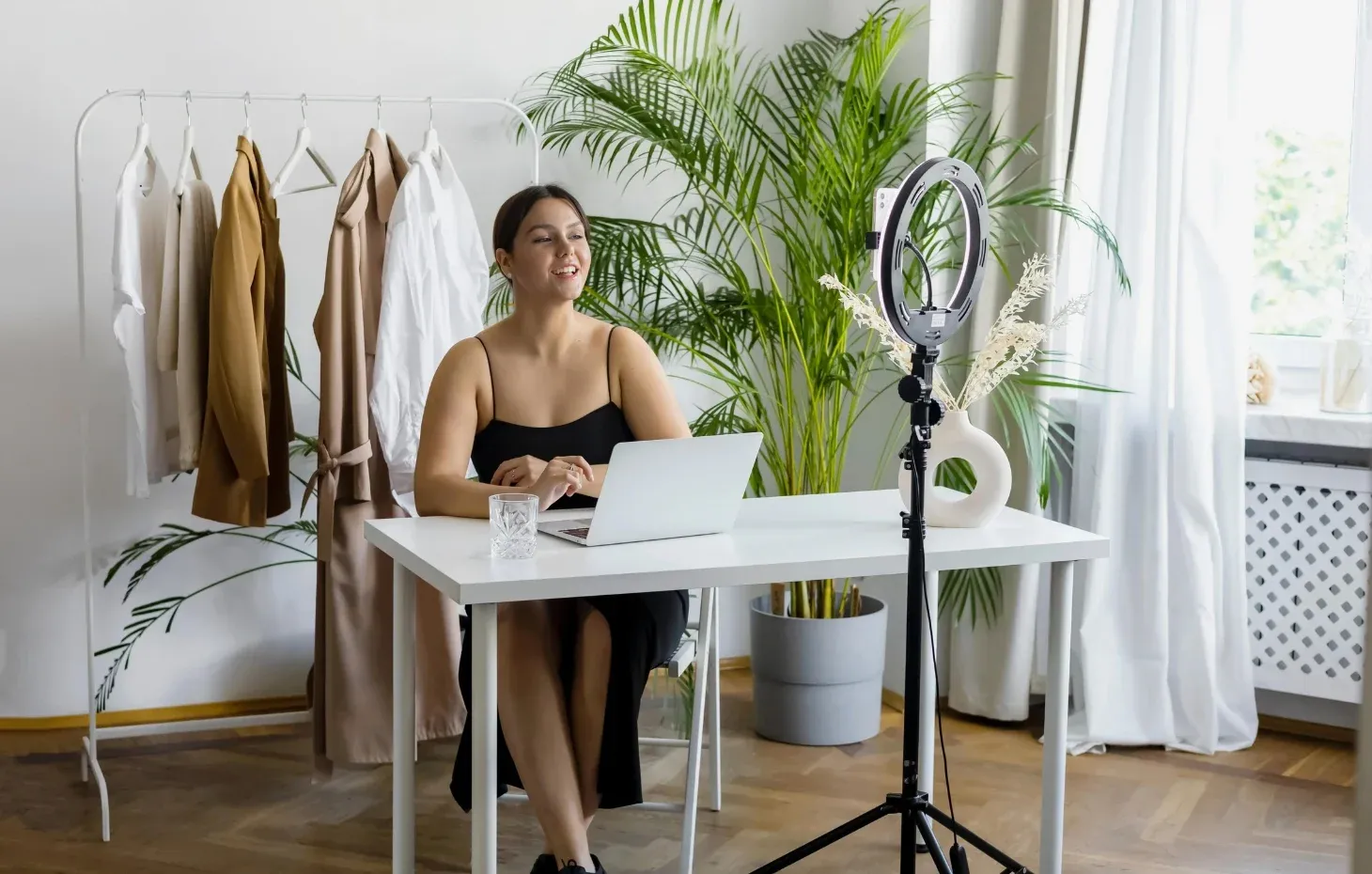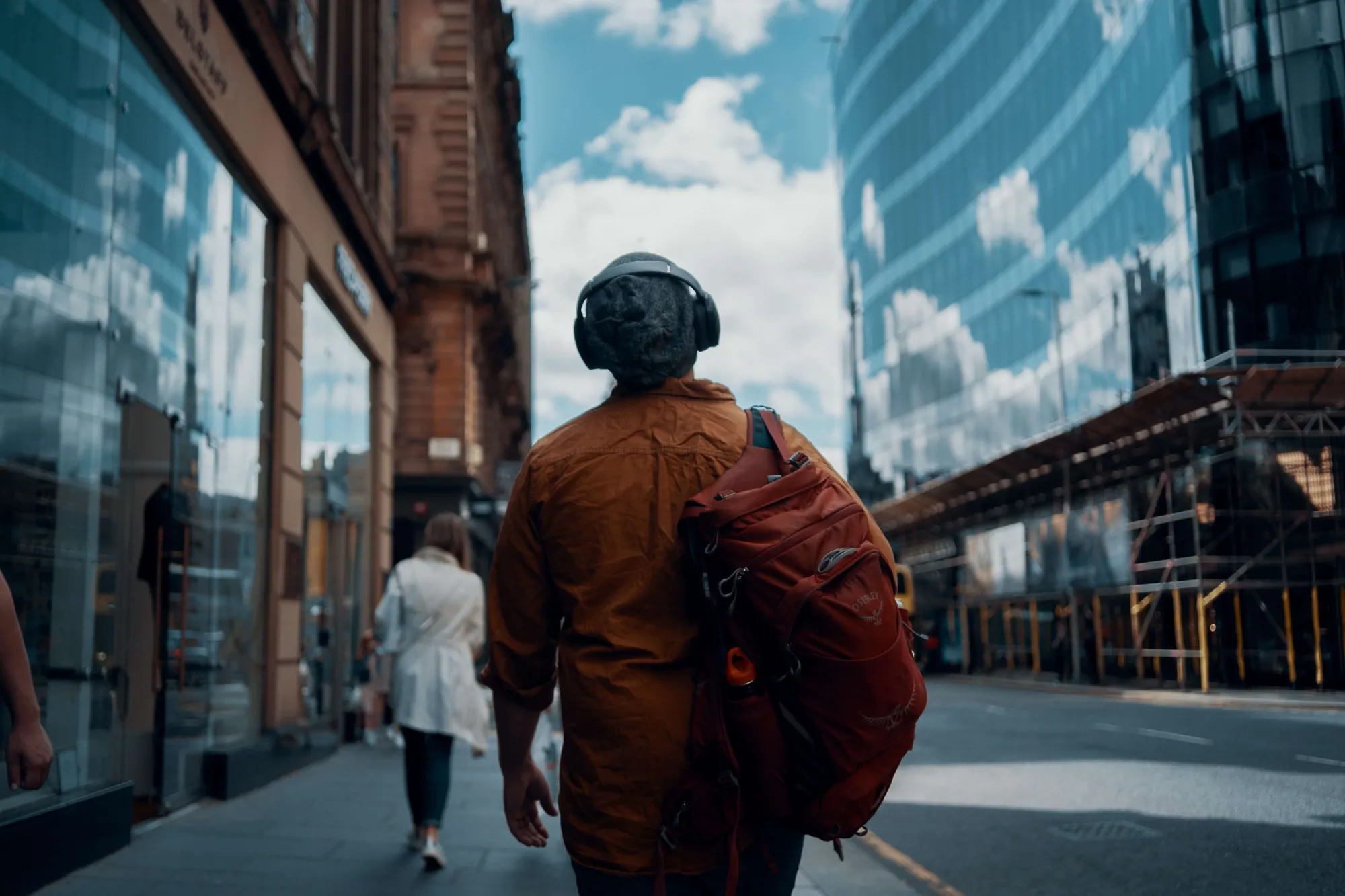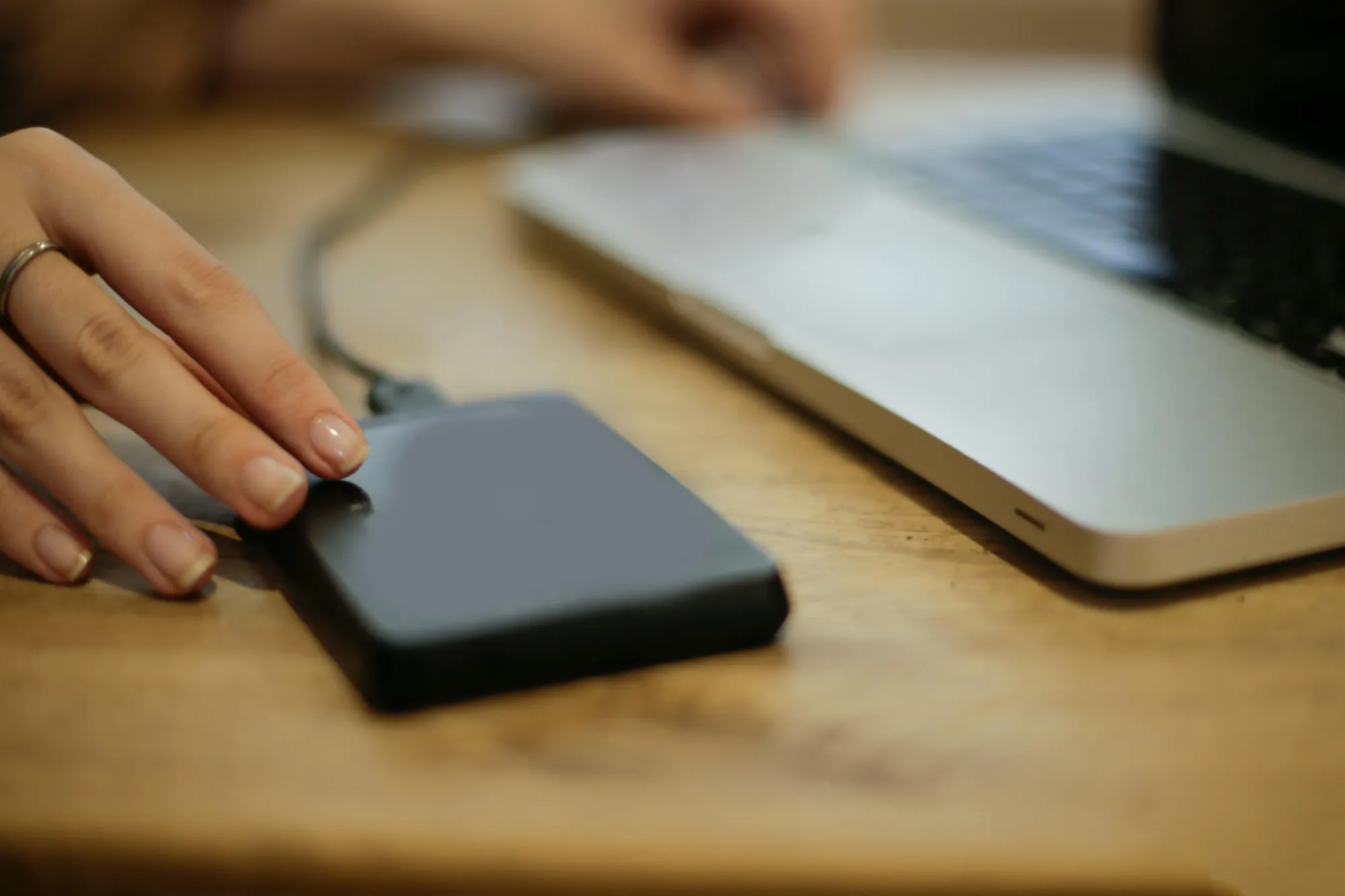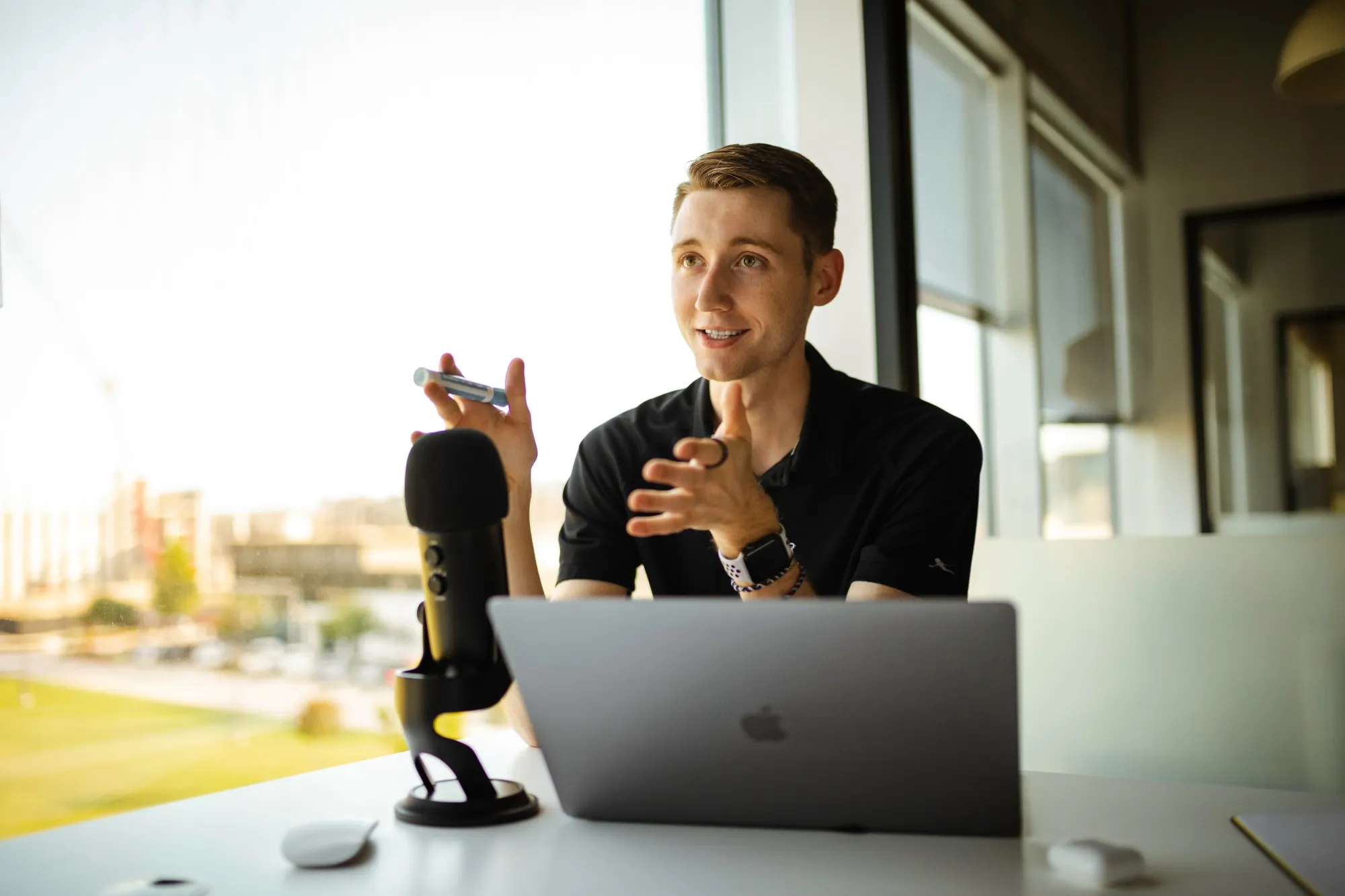 ---
What Should I Consider Before Buying a Wi-Fi Hotspot Device For Remote Work and Travel ?
So, now you have a pretty good idea of the best mobile hotspots for working remotely out there. But before you commit to a portable WiFi hotspot device, you should consider a few factors to ensure you're making the best choice for your needs. Let's see which ones.
Data Plans and Cost
So, you're comparing WiFi devices, huh? First, take a good look at their data plans, and weigh up the cost, any limitations, and how flexible they are. You'll find some offer pay-as-you-go, while others want you to commit to a monthly subscription or even a contract. To get the best bang for your buck, think about your usage habits and find a plan that fits like a glove without emptying your wallet. Plus, check if the device lets you switch plans easily, just in case your data needs to change from month to month.
Coverage and Compatibility
Secondly, you should ensure it buddies with your favorite carriers and can tag along to the countries on your travel list. Different gadgets support various networks and frequencies, so do some detective work on coverage areas to ensure you stay connected no matter where you roam. And if you're a real globe-trotter, go for a MiFi device that plays well with multiple regions.
Battery Life
As a digital nomad or remote worker, you also need a WiFi device with a battery that won't quit. Look for one with enough juice to keep you connected during your epic adventures without constantly hunting for a power outlet. If you can find a replaceable or external battery device, even better! But remember, battery life can vary depending on things like signal strength and how many devices are connected.
Speed and Connectivity
We know that fast and reliable internet is like the Holy Grail for digital nomads. So, when checking out portable WiFi devices, pay attention to their max speeds and how many devices they can handle at once. If you're part of a team or have a bunch of gadgets to connect, make sure the device can cope without turning into a digital snail. Just keep in mind that actual speeds can change depending on network traffic and coverage where you're at.
Security Features
You've gotta keep your connection safe and secure while working remotely. So, pick a portable WiFi device that's got your back with solid security features like password protection, VPN compatibility, and automatic updates. With these defenses, you can work and travel with peace of mind, knowing you're protected from cyber baddies.
Size and Portability
Last but not least, size matters when you're a digital nomad, and packing light is absolutely necessary. Go for a compact, lightweight WiFi device that's easy to slip into your bag or pocket without weighing you down. Find a tough yet user-friendly design to enjoy stress-free connectivity wherever you travel.
Alternatives to Portable Internet Hotspots for Remote Workers and International Travelers
While a mobile hotspot can be a great solution, other options are available. Below are some alternative connectivity options to consider.
International SIM Cards
An international SIM card can be used in multiple countries, preventing you from buying a new SIM card when you cross a border. In addition to international roaming plans, many companies offer affordable data plans that can be activated for a certain amount of time or data usage. This option can be helpful for digital nomads who stay in one location for an extended period or prefer to use their cell phones only as a hotspot. Some companies that offer internal SIM cards are OneSimCard, TravelSim or GigSky.
eSIMs
If you don't want the hassle of changing SIM cards every time you switch networks or travel to another country, then eSIMs couple be a great alternative. With an eSIM, you can easily activate a new plan through your phone data settings without the hassle of visiting a local store or waiting in line at the airport to buy physical SIM cards. eSIMs can be a game-changer for digital nomads who value convenience and flexibility. Nowadays, many great providers such as Holafly offer reliable eSIMs worldwide, giving you the chance to stay connected wherever you are.
Local Prepaid Data Plans
Another option is to purchase a local sim card or prepaid data plan in the country you're visiting. This option can be more affordable than using an international SIM card or a portable WiFi hotspot device, and you can take advantage of local discounts or promotions. However, this option can be more time-consuming and require research to find the best plan for your needs.
CoWorking Spaces and Cafes with WiFi
If you're looking for a temporary solution, you can always rely on co-working spaces or cafes with WiFi. Many cafes offer free WiFi, and co-working spaces offer a dedicated workspace with fast internet speeds. These options can be ideal for digital nomads who only need to work a few hours or want a change of scenery. However, keep in mind that not all cafes or co-working spaces offer reliable internet access, so it's best to research beforehand.
---
You may also be interested in: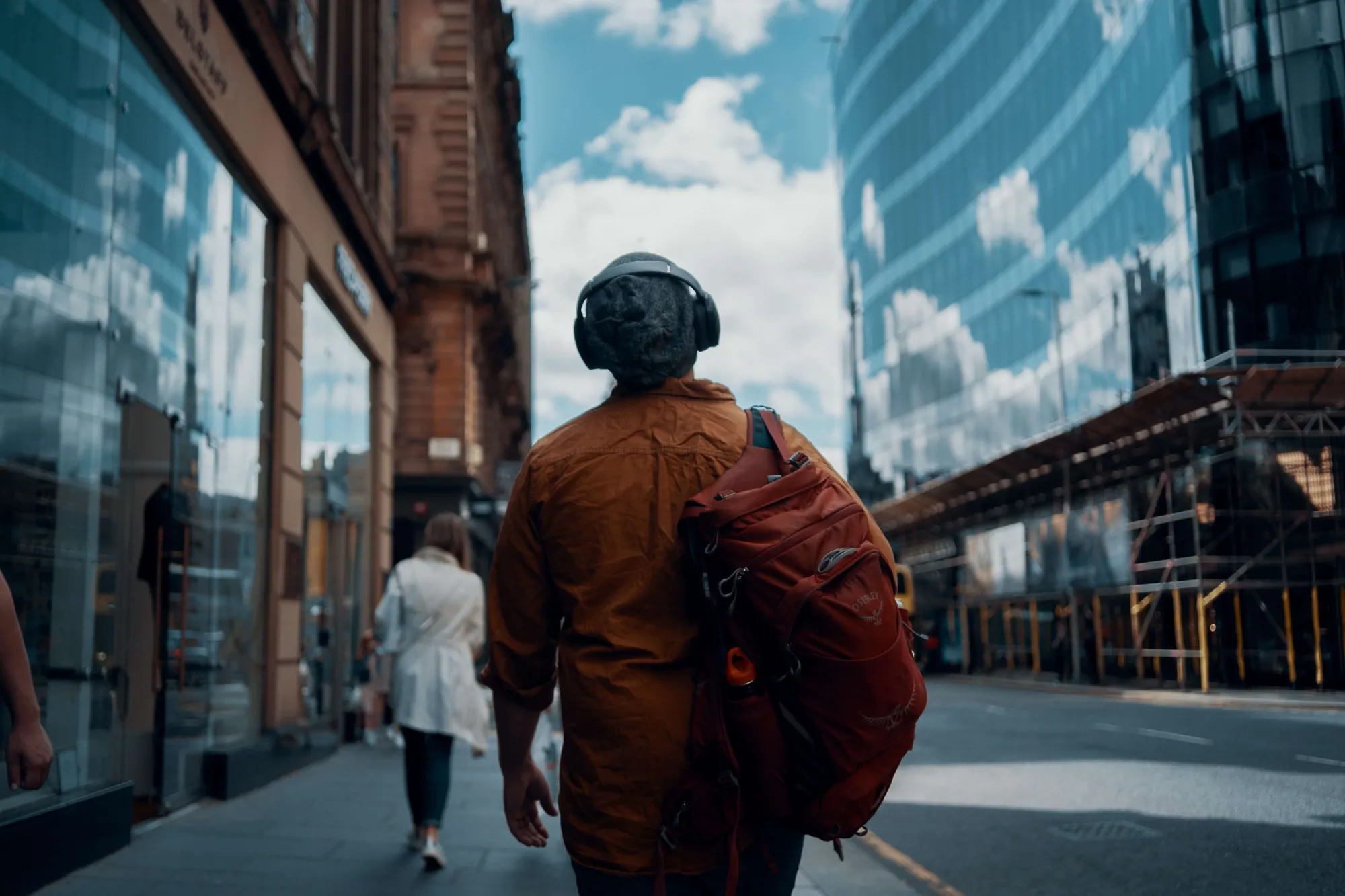 ---
So, What's The Best Internet Hotspot For Remote Work and International Travel?
Alright, let's cut to the chase! Which mobile hotspot should digital nomads and remote workers pick?
After checking out tons of hotspots, we've realized there's no one-size-fits-all answer for every digital nomad. Each gadget has unique perks and quirks, catering to various needs and wallets.
If you're a globetrotter who wants it all, Simo Solis Lite has got your back with its excellent features. For remote teams needing a powerful connection, look no further than the Netgear Nighthawk M1, which can connect up to 20 devices.
If you're watching your budget, the Huawei E5576-508 4G has you covered, while the GlocalMe G4 Pro is perfect for those who love the convenience and want to avoid bothering with SIM cards.
The sleek Sapphire 3 by TravelWiFi keeps things simple and hassle-free, while the pay-as-you-go Keepgo hotspot is perfect for flexibility. For speed demons, both the Inseego MiFi M2000 and Nighthawk M6 Pro 5G Wi-Fi 6E are top choices, thanks to their next-level tech.
So, what's the bottom line? The best mobile hotspot for digital nomads comes down to your preferences, travel plans, and connectivity needs. Weigh the pros and cons of each device, and you'll find the perfect sidekick for your nomadic adventures!
Frequently Asked Questions (FAQs)
Is Portable Wi-Fi Worth It for Travelers?
A portable Wi-Fi device is a good investment for frequent travelers who need to use the Internet on various devices, including laptops, while abroad.
Why Use a Mobile Hotspot Device Over a Smartphone's Hotspot Feature?
Mobile hotspot devices have their own battery, are way faster, offer more flexibility, can connect more devices, provide privacy, and, above all, won't drain your smartphone's battery.
Do portable Wi-Fi hotspots work anywhere?
Hotspot functionality depends on the cellular data plan and network coverage of the provider. It's essential to check the carrier's coverage maps before purchasing a hotspot​​.
Why should I need a portable mobile hotspot?
Mobile hotspots are beneficial for remote workers needing reliable and secure access to corporate resources, sales or business development employees using collaboration tools, and customer service employees requiring quick access to information​​.
How Many Devices Can Connect to a Wi-Fi Hotspot?
Most hotspots can connect at least five devices simultaneously, with higher-end models supporting 10 or more. However, connecting many devices can reduce data speed for each connected device​​.
Are there hotspots that work on cruise ships or in open water?
Hotspots typically connect to local towers, so they do not offer service in open water or on cruise ships​​.
Which hotspot is best for countries in the Middle East?
Devices like the Simo Solis Lite often provide good coverage in the Middle East. Plans and data capacities can vary, so it's best to check specific coverage and plan details​​.
Is there in-flight Wi-Fi available through these hotspots?
As at the time of writing, most portable hotspots do not offer in-flight Wi-Fi, though some providers may be planning to include this feature in the future​​.
Which device is recommended for live streaming, like Instagram videos, abroad?
Devices that do not throttle 4G speeds, such as Keepgo with an upgraded 4G data package, are recommended for live streaming activities​​.
For frequent short trips, which hotspot device is recommended?
For individuals traveling several times a year for short durations, purchasing a device like the Simo Solis Lite and activating it for each trip is a practical option​​.
What are the hotspot options for countries with limited service, like Montenegro?
In countries where hotspot providers do not offer service, the best option is often to purchase a local SIM card upon arrival​​ or an eSIM.
What are the Strongest and Fastest Portable Wi-Fi Hotspots?
Devices like the Netgear Nighthawk M6 Pro are known for their strength and speed, offering features like Wi-Fi 6E and 5G capabilities​​.
Ready To Get Your High-Speed Mobile Hotspot?
If you want to receive digital nomad guides like these, sign up for our free newsletter and get upcoming articles straight to your inbox!
You can also follow us on Instagram and join our Facebook Group if you want to get in touch with other members of our growing digital nomad community!
We'll see you there, Freaking Nomads!
Disclosure: Hey, just a heads up that some of the links in this article are affiliate links. This means that, if you buy through our links, we may earn a small commission that helps us create helpful content for the community. We only recommend products if we think they will add value, so thanks for supporting us!