If you think Cape Verde, and particularly the island of Sal, could be your next nomad destination, this article is for you.
In this guide, you will find all the information you need, including how to find accommodation in Sal, the internet coverage of the island, the coworking spaces available, the cost of living, transportation, healthcare, and much more.
Ready? Let's dive in.
Sal, Cape Verde: Quick Facts
Let's start by placing Sal, Cape Verde on the map.
Sal is an island in the middle of the Atlantic Ocean, about 560 km from Senegal and the West African coast.
It is part of an archipelago of 10 islands of volcanic origin that form the Republic of Cape Verde. All these islands are inhabited with the exception of Santa Luzìa.
The capital of Sal is Espargos, which is actually more of an administrative capital whereas the real center of the island is Santa Maria.
Santa Maria is, in fact, where all of Sal's famous beaches are located and where most of the services are. It is also the most touristic part of the island.
Cape Verde is a former Portuguese colony and became independent in the mid-1970s, so Portuguese is the official language, although the language spoken on the island is the Criolo.
The currency is the Cape Verdean Escudo, and 100 Cape Verdean Escudos are just under 1 Euro at the time of writing.
It is important to know its value because the Euro is also accepted in Sal and the two currencies are used interchangeably on the island.
What is Sal Known For?
Sal is mainly known for its stunning beaches and 350 days of sunshine yearly.
Its name means 'salt' in Portuguese. It was named after discovering its two Salinas (the Salina and the Salinas de Pedra de Lume), two tourist attractions we recommend visiting.
Thanks to the fact that Sal is mainly a flat and desert island, from December to March, the island is particularly windy. It has become a favorite destination for water sports lovers, especially kitesurfers.
You could easily find world kite champions who give lessons in local kitesurf schools, so if you want to learn to kitesurf, that's definitely the right place.
When is the Best Time to Visit Cape Verde as a Digital Nomad?
If you are not a fan of the wind, we would highly recommend considering other times of the year, mainly from April to September-October.
We personally see it as a perfect destination for the summer when it is low season in Cape Verde, and therefore prices are lower. In contrast, other European summer destinations are crowded and more expensive during that period.
On the other hand, winter is a destination, super frequented by kitesurfers and tourists from northern Europe, due to the favorable temperatures compared to other parts of Europe. This, in turn, raises prices considerably. But if high prices are not an issue for you and you just want to enjoy some water sports and catch some waves, then October to April would be the perfect time to visit Sal.
Where to Stay in Sal, Cape Verde as a Digital Nomad
Now that we know where Sal stands on the map, let's move on to more practical tips such as accommodation.
As digital nomads, Airbnb is often your best bet. If you get lucky, you might find houses with bills and internet included. The choice isn't vast, but there are still a few bargains to be found on the platform.
We paid €650 for the entire month of March, all-inclusive for a one-bedroom apartment but prices could obviously change according to the season.
A great alternative for accommodation in Sal is Booking.com. Although prices might be slightly higher, you will find a higher quality of accommodations with a better chance of getting a decent internet connection.
If you are a bit more of an adventurous type, you could come directly to Sal, book a B&B or a hotel for a couple of days, and then ask around for apartments available on the island.
We noticed that many people had vacant apartments, but they don't often post ads on the internet so you will not find them anywhere if not asking the locals.
The island is only 29 km long, and Santa Maria is very small, so you will not have difficulty talking to the locals and getting information on apartments for rent.
Transportation in Sal, Cape Verde
For the same reason, you will have no problem walking around Santa Maria because it is really small.
But if you really are lazy like us and don't feel like walking, there are hundreds of taxis on the street, and moving from one side of Santa Maria to the other will never cost you more than 200 Cape Verdian Escudos (around 2 Euros).
And if one day you want to go around the whole island, you can easily rent a bicycle (or a quad since the island is all desert).
However, we recommend booking tours of the island with a local guide instead. This costs around 20 -30 euros (so less than a car or a bike), and it's a great way to support the local community.
Internet Coverage in Sal, Cape Verde
Here is the part that particularly interests you freaking nomads like remote workers and us.
We can say that there is internet on the island and, if you know how to search, there are places that offer 20-30 Mbps in download and 10-20 Mbps in upload. It's obviously not a super-fast connection, but it should be enough for a good portion of remote workers (unless you have special needs of course).
There is also a good 4G so you won't have any issues using the hotspot connection from your phone. Among the two operators available on the island, we highly recommend you take CVMóvel, not Unitel as the signal is far better and cheaper in our experience.
Some extra tips we can give you in regard to finding a good connection on the island:
Ask for a screenshot of a speed test before booking any accommodation
Ask if the internet is included in the price of your accommodation (sometimes it's not)
Ask the owner of the accommodation if they have a Wifi router. Sometimes they use a 4G Modem which won't have unlimited internet
Follow these tips if the internet is a priority for you or if you want to work from home and save money on the coworking space.
Where to Work From in Sal, Cape Verde
If you are instead used to working from coworking spaces to meet new people and be more productive, the only real coworking here is called Ocean Café.
As you can guess from its name, this is actually a cafe but also a bar and restaurant which they turn into coworking space in the morning up until the afternoon.
It's not a bad place per se we have to say, but the internet sadly didn't impress us as it has only 4 Mbps in upload and 4 Mbps in upload. It costs 10 euros, and you have a meal included (i.e., a dish of the day, a drink and a coffee).
We later discovered while staying on the island that many other places are not mainly coworking but have coworking areas open to outsiders.
One of these is an accommodation facility called Branco Suites which has a pretty spacious coworking area. This was, in our opinion, the best on the island as it had fairly fast internet (30 Mbps in downloads and 15 Mbps uploads) and with 10 euros you have access to coffee, tea and a whole choice of drinks, biscuits, and other snacks. It is a quiet coworking where you can have calls in peace, with air conditioning, sockets, and all the comforts you might need.
---
You may also be interested in: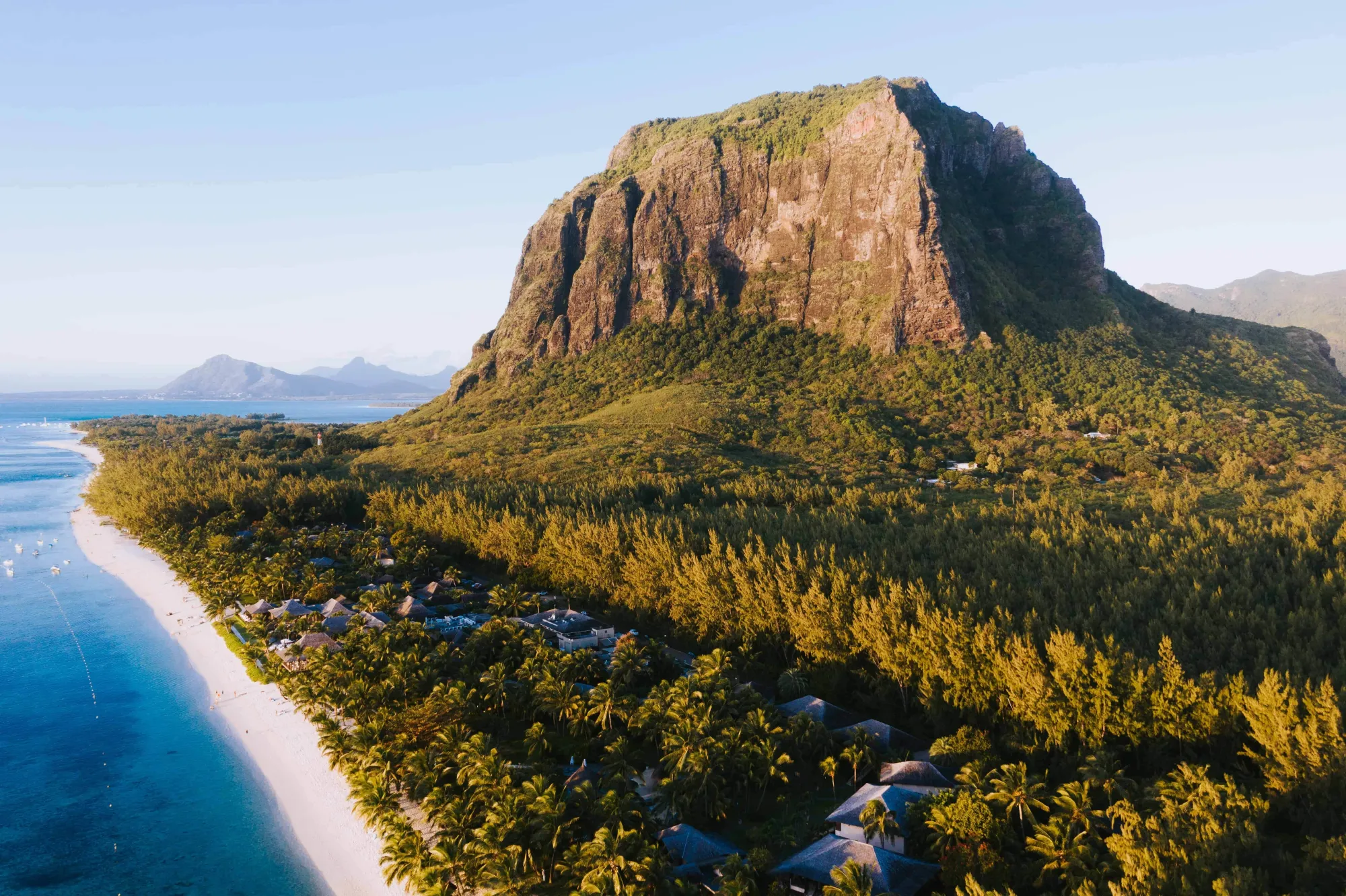 ---
However, if you are a beach lover like us, and you prefer to work from the beach, admiring the kites' colors, some beach bars on the beach offer free internet. Our favorite was Angùlo Cabo Verde which also has a ping pong table and a pool table in case you want to get away from work every now and then. It is always full of young people and surfers, so we loved it. The only downside is that the internet is a bit unstable as it has 26mbps in upload and only 12 in upload. It also becomes even slower when there are many people connected. Finally, another con is the music, which is unsuitable if you might have client calls.
There are obviously other cafes to work from, but in our opinion, none of these was particularly memorable or equipped for remote workers. We know there are some people who are launching new coworking spaces, so this could change in the upcoming months.
Nightlife And Entertainment in Sal, Cape Verde
When it comes to the community of digital nomads and remote workers, Cape Verde is a rising destination so you will find lots of like-minded people from all over the world.
Due to the island's small size, you will not encounter any difficulty meeting new people.
As we previously mentioned, everything happens in Santa Maria, and this is where you can find all the nightlife.
As soon as you are on the island, you will immediately know which places to go out at night because there are only a few.
Don't expect an Ibiza or Mykonos kind of nightlife but to be a small island, there is some choice of clubs, beach bars, and live music venues that you can go to from Thursday to Sunday.
Thursday is the day of the popular 'Kintaloka night', whereas on Saturday people tend to go to a club called Pirata.
Another popular bar (a bit more touristy) is the Ocean Cafe, the previously mentioned coworking space that magically turns into a club in the evening (lol).
Your last option for almost every night is a pub/cocktail bar called Calema which is very popular both among locals and foreigners.
From Monday to Wednesday, instead, practically nothing happens, so it would be a good chance to meet up with your new friends and organize a good house party.
Other entertainment activities on the island are all sorts of water sports. For those interested in yoga, this amazing Yoga Studio also offers yoga classes at sunrise and sunset overlooking the ocean. It's a super-recommended experience, and the yoga teacher Sheena is one of the best human beings you will encounter in your life!
If you are instead looking for a gym, there's only one gym in Santa Maria called Piu Fitness. We didn't have the chance to try this out, but the people we met told us that it was equipped as a gym and they recommended it. Give it a try and then let us know if it was worth it or not!
Food in Sal, Cape Verde
Food-wise, you must consider that almost nothing is directly produced in Sal.
Unlike some other Cape Verde islands, all food is imported in Sal, and you may find yourself in some instances where some small local supermarkets don't have enough food on the shelves. Don't be surprised if you see high prices when you go to buy some groceries unless you want to buy fish, which you can do directly from the fishermen at the main pier. This is a super cool thing to do that we definitely recommend!
The only grocery store with enough stock and decent prices that we recommend is Cazu Supermarket.
For us, though, eating out is the safest and cheapest way to get some food in Sal.
For lunch, there is this formula on the island called Prado do dia (dish of the day) which costs on average from 300 to 600 Cape Verdian Escudos (3-6 euros). This will buy you abundant rice, vegetables/chips, and fish/meat of the day.
In some places, a soft drink and a dessert are also included in the price, and the best part is that this dish changes every day so you will have a lot of variety.
We assure you that the quality of the food is very good, especially when it comes to fish.
Our favorite fish in Cape Verde was the Serra fish and the Octopus as they were always super fresh.
Healthcare
We hope you will never need it, but hospitals are unfortunately fairly limited on the island if you ever do.
The local government has invested in a small Santa Maria health facility with international doctors. Where there is a kind of emergency room, but for operations that are too complex, obviously, we suspect it is not very equipped so we recommend being very careful.
If you get outside of Santa Maria, there is also another hospital in the capital Espargos which is bigger and is generally more equipped.
Visa Requirements
If you have a passport from a European country, you will not need any visa to stay on the island for 30 days. Register on www.ease.gov.cv and pay the mandatory airport tax of €31.
Most visitors, including Europeans or US travelers, will have to apply for a tourist visa if they wish to stay more than 30 days. This can be done both online and at the police once there and costs €59.
Is Sal, Cape Verde Safe?
Yes, Sal is generally pretty safe.
Like any other place in the world, we would advise you to take the usual precautions when traveling to avoid unpleasant surprises.
There are a lot of street vendors that will stop you around Santa Maria, but they are quite harmless, and usually, once they stop you the first few times, they start to recognize you and won't stop you anymore.
We know though that everyone has different experiences when it comes to traveling we can say that we did not have any problems in Sal and the same was for the people we spoke to.
Cape Verdeans are well known for their kindness and are not hostile to tourists.
People often refer to the island's motto No stress to give you an idea of the rhythm of life in Cape Verde. We suspect this motto was invented to attract tourists but we can safely say that this is really the lifestyle you will enjoy if you plan to live here for some time as a digital nomad.
How Much Did We Spend In Sal?
Regarding the cost of living, we can share the expenses for one person for one month.
Rent: €650 (One-bedroom - Airbnb)
Sim Card: €15 (9GB - CVMovill)
Grocery: €100 (Cazu Supermarket)
Eating Out (incl. Breakfasts): €36
Entertainment: €180 (beach bar and clubs)
Coworking Space: €40 (4 days)
Is Sal A Good Destination For Digital Nomads?
All things considered, our answer is definitely yes.
Would we be there for more than a month as digital nomads? Probably not.
Sal is a very small island, and everything happens in Santa Maria. After 10 days you will practically begin to recognize the same people, go to the same places and do the same activities.
If you are someone who likes to explore new places like us, you will find that 10 days is a good time to spend in Sal (2 weeks maximum).
A great option could be to spend another couple of weeks on other islands in Cape Verde, although we must warn that the connections to the other islands are not as frequent, as cheap, and efficient as one might expect.
The cheapest and easiest option is taking a ferry to some of the islands. However, we don't recommend it to those suffering from seasickness as the ocean waves can be pretty rough.
If you come to Sal with the only goal of relaxing on the beach or if you are a kitesurfing enthusiast, you might be happy staying here a little longer.
Are You Ready To Live and Work in Cape Verde?
If you want to receive digital nomad guides like these, sign up for our newsletter and get upcoming articles straight to your inbox!
You can also follow us on Instagram and join our Facebook Group if you want to get in touch with other members of our growing digital nomad community!
We'll see you there, Freaking Nomads!
Disclosure: Hey, just a heads up that some of the links in this article are affiliate links. This means that, if you buy through our links, we may earn a small commission that helps us create helpful content for the community. We only recommend products if we think they will add value, so thanks for supporting us!