Bansko is a ski resort town in Bulgaria that has recently grown in popularity as a destination for digital nomads.
With its affordable cost of living, fast internet speeds, and breathtaking mountainous scenery, many people have been drawn to the area to work remotely. Additionally, the town has a strong community of digital nomads, making it easy to network and socialize with like-minded individuals.
However, as with any destination, it depends on individual preferences and requirements. Some people may find the town too quiet or isolated, while others may prefer more urban areas with more amenities. Ultimately, it's worth researching and considering all factors before deciding.
This is why we have wrapped a guide for you with all the information you need to know about living and working in Bansko as a digital nomad and remote worker.
Where Is Bansko Located?
Bansko is a town located in southwestern Bulgaria, near the Pirin Mountains. It is approximately 160 km (100 miles) south of the capital city, Sofia.
Why Visiting Bansko As A Digital Nomad?
Bansko is an attractive destination for digital nomads and remote workers for several reasons:
1. Affordability
Bansko has a low cost of living compared to other popular European digital nomad destinations, making it a great choice for those looking to save money while working remotely.
2. Scenery
The town is surrounded by stunning mountains, and natural hot springs, providing a beautiful backdrop for work and leisure.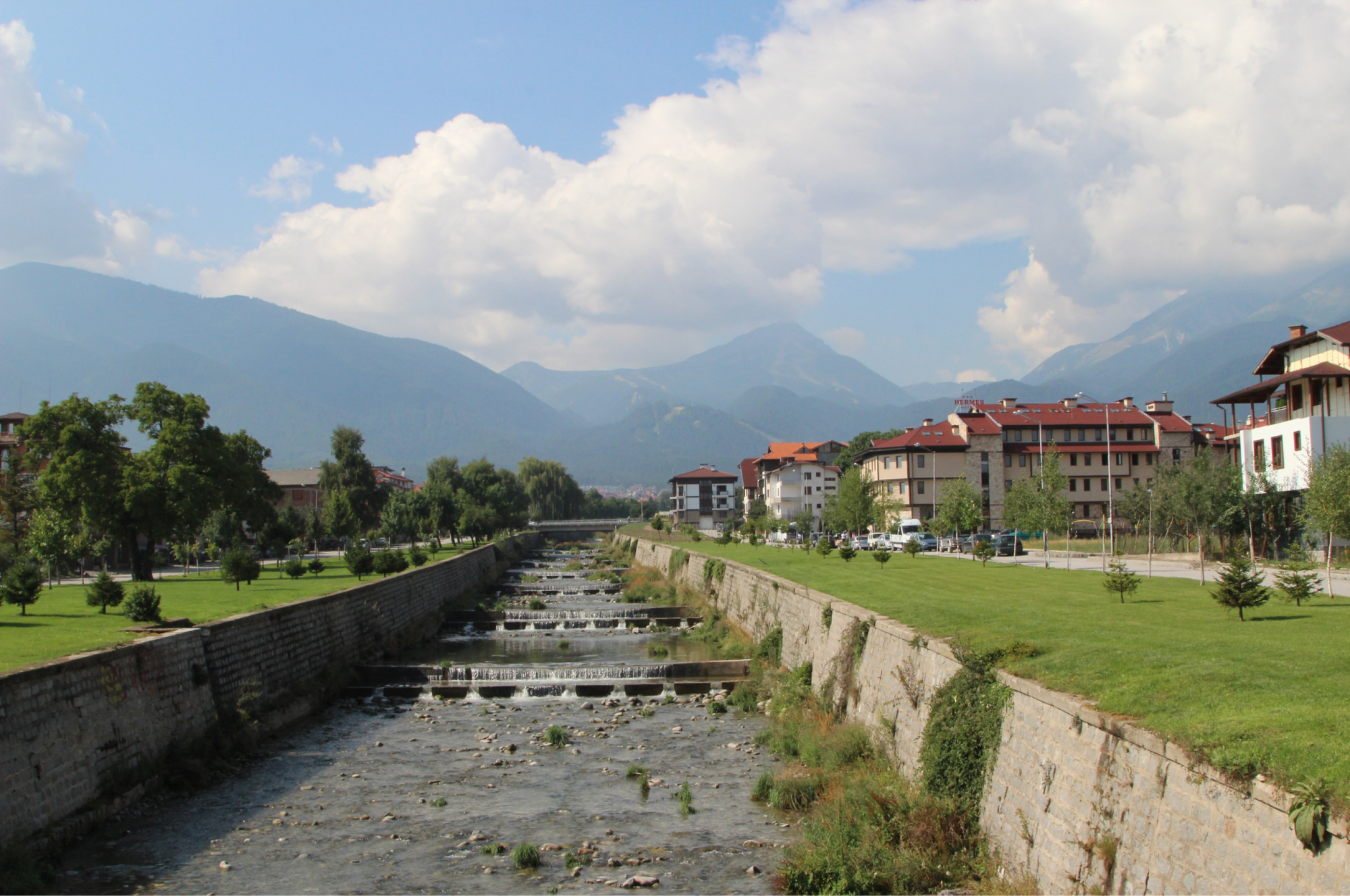 3. Fast Internet
Bansko has fast and reliable internet, making it easy for digital nomads to stay connected and productive.
4. Growing Digital Nomad Community
Bansko has a strong community of digital nomads, making it easy to network and socialize with like-minded individuals.
5. Activities
In addition to skiing and snowboarding, Bansko offers a variety of other activities, including hiking, biking, and cultural events, making it a great place to balance work and play.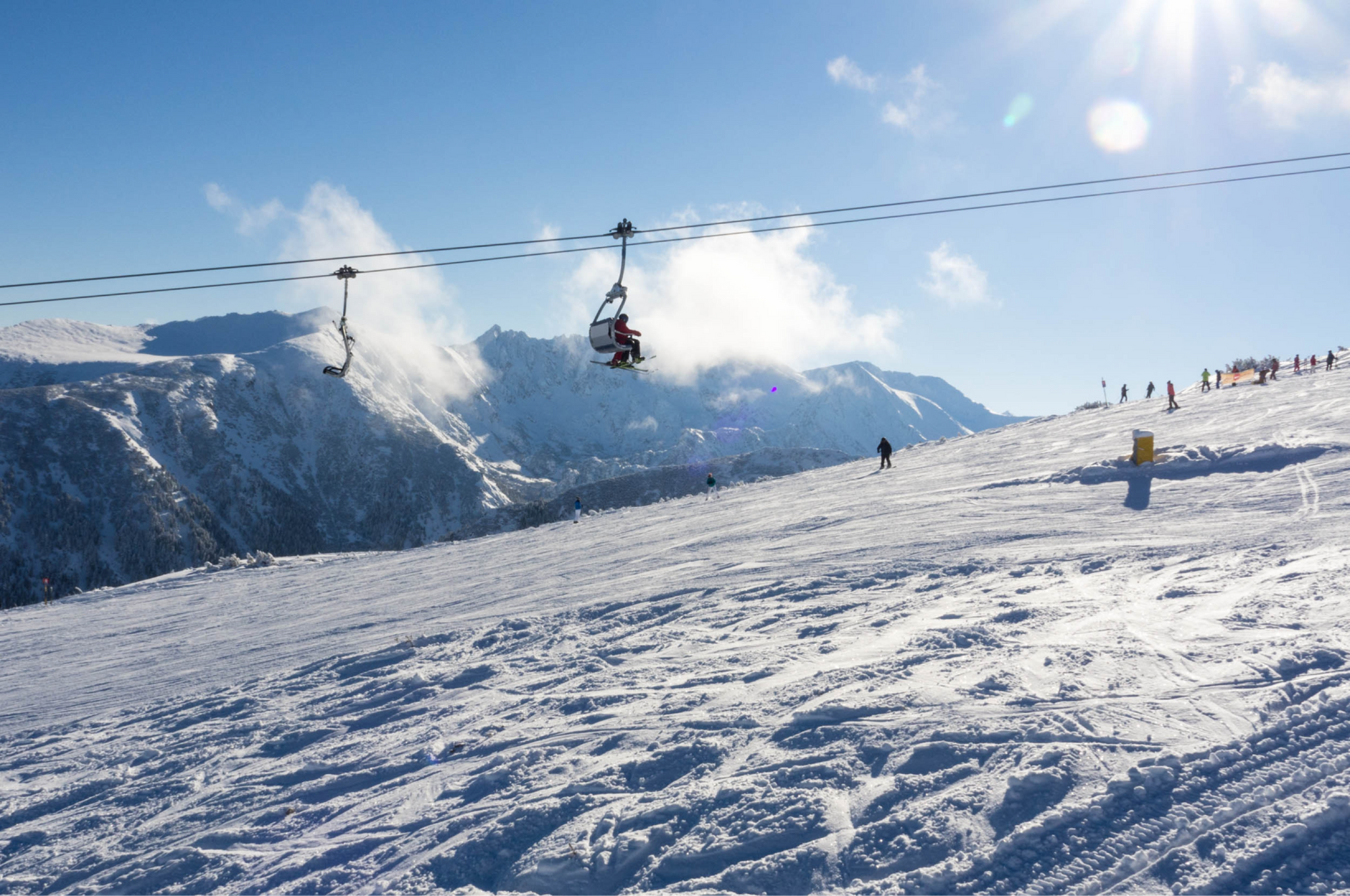 How To Get To Bansko From Sofia Airport
There are several options for getting from Sofia Airport to Bansko:
1. Shuttle
The quickest and most convenient way to get from Sofia Airport to Bansko is by taking a shuttle. The only company that runs a shuttle service is called Traventuria, and you can buy tickets online from here.

Trip duration: 2-3 hours
Cost: 40-45 BGN (€20-25/$20-25)
2. Taxi + Bus
Another pretty cheap way to get from Sofia Airport to Bansko is by taking a taxi to Sofia's Central Bus Station and then taking a direct bus to Bansko.

Trip duration: 4-5 hours
Cost of Taxi fare: 14-20 BGN (€7-10/$7-10)
Cost of Bus fare: 16-18 BGN (€8-9/$8-9)
3. Bus + Bus
Buses also run regularly from the airport to the central bus station in Sofia, and from there you can catch a connecting bus to Bansko. This option is also cheap but might take a bit longer than the direct shuttle or the taxi + bus option.
Trip duration: 5-6 hours
Cost of Bus Fare to Bus Station: 2 BGN (€1/$1)
Cost of Bus Fare to Bansko: 16-18 BGN (€8-9/$8-9)
4. Car Rental
If you prefer to have more control over your schedule and itinerary, you can rent a car at the airport and drive to Bansko. There are many options but we recommend using comparison websites like DiscoverCars.com which gives you the prices among hundreds of car rental companies.
Trip duration: 2-3 hours
Cost: from 26-300 BGN (€13-149/$13-149), based on the type of car
5. Taxi
You can also take a taxi from the airport to Bansko, but this can be more expensive than the other options and prices may vary depending on the time of day and demand.
Trip duration: 2 hours
Cost: around 200/260 BGN (€100-130/$100-130)
6. Private Transfer
You can also book a private transfer from the airport to Bansko. This option provides door-to-door service and is generally more comfortable and convenient than taking the bus but is also more expensive.

Trip duration: 2-3 hours
Cost: around 250/300 BGN (€130-150/$140-160) based on the type of car
Where To Stay in Bansko as a Digital Nomad
There are several options for accommodations in Bansko, including:
1. Hotels (Highly Recommended for Weekly Rentals)
Bansko has a variety of hotels ranging from budget-friendly to luxury options. Many hotels in the town offer ski-in/ski-out access and have on-site amenities such as restaurants, spas, and fitness centers. You can compare and book accommodations through various online platforms such as Booking.com, Airbnb, and TripAdvisor.
2. Apartments (Recommended for Monthly Rentals)
Renting an apartment in Bansko is a good option for digital nomads who want more space and privacy. Many apartment rentals are available in the town, many offer ski-in/ski-out access, and are well-equipped for long-term stays. This is because many apartments were old hotels that were sold to private owners after the 2008 financial crisis which unfortunately hit Bulgaria heavily. This led many hotel owners to stop the construction or transform their hotel rooms into apartments and sell them to private owners. Don't get surprised, then, if you will find around the town many hotels that are incomplete or abandoned.
3. Hostels (Budget Option)
For budget-conscious travelers, a couple of hostels in Bansko offer affordable dormitory-style or private rooms. You can use platforms like Hostelworld to find them.
Regardless of which option you choose, it's a good idea to book your accommodations in advance, especially during the peak travel season (December-January and July-August).
How To Get Around in Bansko
Getting around in Bansko is fairly easy and convenient, and there are several options for transportation:
1. Walking
Bansko is a relatively small town, and many places are within walking distance, making it easy to explore on foot. Most of the time, you won't need to use any other means of transportation, unless you want to hike up in the mountains or visit the surrounding towns.
2. Bicycle
Bicycles can be rented in Bansko and are a great way to explore the town and the surrounding countryside.
3. Taxi
Taxis are readily available in Bansko and can be hailed on the street or booked. Booking them is not as intuitive as there is no app. You can ask your hotel or accommodation owner to call them for you, though.

Also, be aware that they are not particularly cheap and may charge premium prices compared to other cities in Bulgaria, like Sofia or Varna. For this reason, it's not an option that we would use as often.
4. Car rental
If you prefer to have your own transportation, you can rent a car at Sofia Airport or directly in Bansko. This is a good option for exploring the surrounding area and taking day trips during the weekend.
5. Bus
Finally, local buses connect the town with nearby villages and ski resorts, making it easy to get around without a car. They are not as frequent, so if you want a more efficient means of transportation, we wouldn't consider it.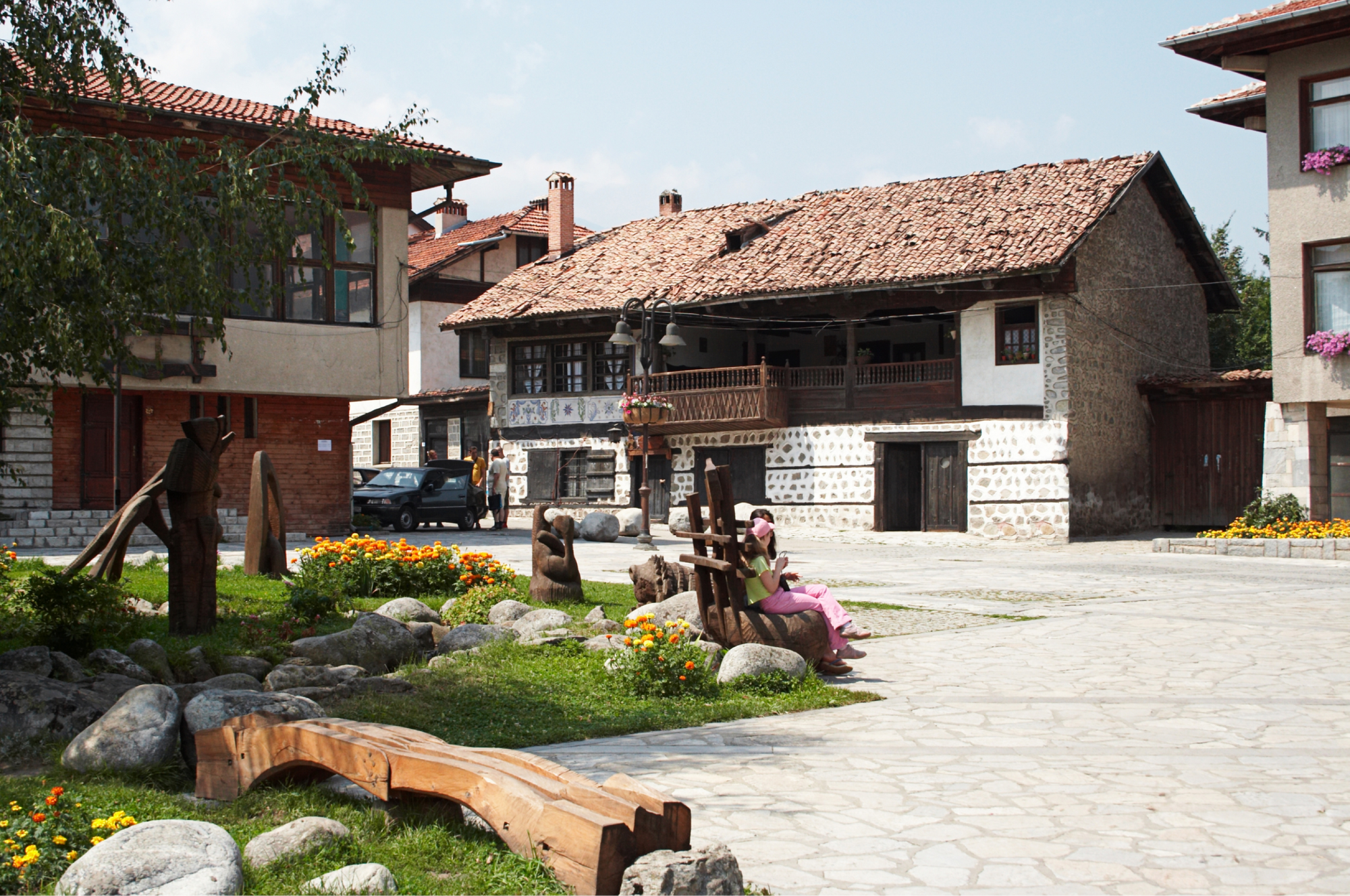 Internet Connectivity in Bansko
The internet connectivity in Bansko is generally pretty fast, with most places offering high-speed Wi-Fi.
Hotels and coworking spaces typically offer free Wi-Fi to guests and visitors, and many apartments and vacation rentals also have reliable internet access.
That being said, internet connectivity can vary depending on the location, and some areas may have weaker signals or slower speeds. If you need a reliable and fast internet connection for work, it may be a good idea to research the internet connectivity in your specific accommodations before arriving.
Additionally, it's always a good idea to have a backup plan, such as a mobile hotspot, in case of any unexpected disruptions. We will list below the sim options for you.
eSim for Bulgaria
If you don't want to spend too much time buying a physical SIM card or avoiding swapping your sim (if you don't have a dual sim space), we always prefer using an eSim.
These are the packages that Airalo, one of the most popular eSIMs currently offers for Bulgaria:
| eSim Provider | Price | Data coverage | Validity |
| --- | --- | --- | --- |
| Airalo via Bultel | $6.50 | 2.5 GB | 30 days |
| Airalo via Bultel | $7.50 | 5 GB | 30 days |
| Airalo via Bultel | $9.50 | 15 GB | 30 days |
| Airalo via Bultel | $16 | 30 GB | 30 days |
| Airalo via Bultel | $30 | 50 GB | 30 days |
You can buy your Airalo eSim here.
Prepaid Sim Cards for Bulgaria
If you prefer a physical card instead, you can easily buy a local prepaid sim at Sofia airport when you arrive.
Bulgaria has mainly three mobile operators you can buy a prepaid sim card from:
1) A1 Bulgaria (formerly Mtel Bulgaria)
Below are all the A1 prepaid sim card options:
| Price | Data coverage | Validity |
| --- | --- | --- |
| 15 BGN (€7,50 / $8) | 15 GB | 30 days |
| 25 BGN (€12,50 / $13) | 30 GB | 30 days |
| 40 BGN (€20 / $22) | 50 GB | 30 days |
2) Yettel Bulgaria (formerly Telenor Bulgaria)
Below are all the Yettel prepaid sim card options:
| Name | Price | Data coverage | Validity |
| --- | --- | --- | --- |
| Yettel 8 | 8 BGN (€4 / 5$ ) | 6 GB | 14 days |
| Yettel 10 | 10 BGN (€ 5 / $5.50) | 8 GB | 30 days |
3) Vivacom Bulgaria
Below are all the Vivacom prepaid sim card options:
| Name | Price | Data coverage | Validity |
| --- | --- | --- | --- |
| Data2go | 20 BGN (€10 / $11) | 25 GB | 28 days |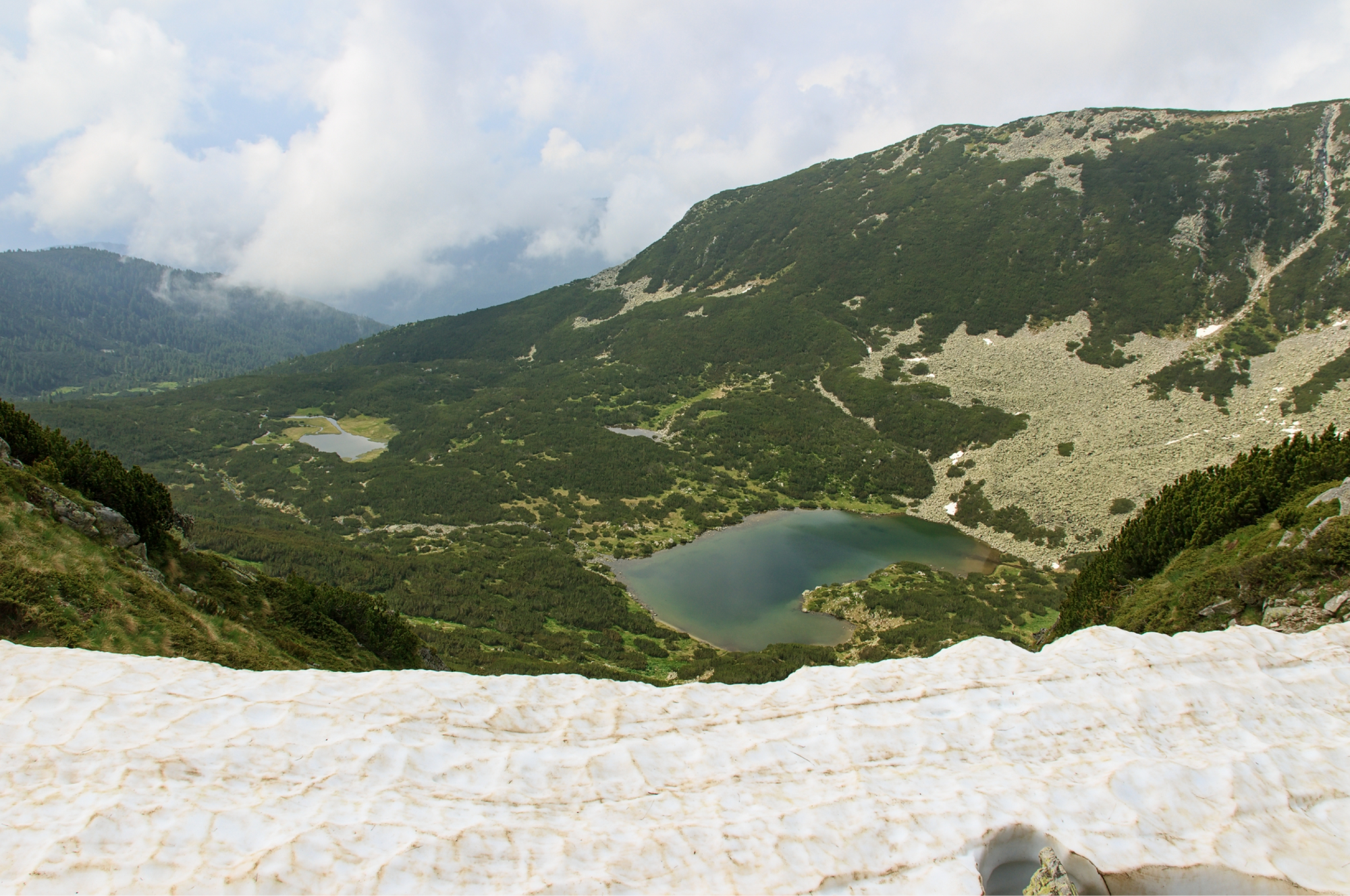 Best Places to Work From in Bansko as a Digital Nomad
The fast internet speed in Bansko makes it an ideal place for digital nomads who obviously rely on a stable and high-speed connection for their work.
And with an increasing number of digital nomads choosing to make Bansko their home, the town has begun to adapt to meet their needs. From the proliferation of coworking spaces to the availability of fast internet, Bansko is becoming a hub for digital nomads and is shaping itself to meet the growing demand.
Whether you're looking to work from a cafe or a coworking space, you're sure to find a place that suits your needs in Bansko.
Below is a list of places we recommend working from:
Best Coworking Spaces in Bansko
Best Cafes in Bansko
Cost of Living in Bansko as a Digital Nomad

Bansko has a relatively low cost of living compared to many other European destinations. This is reflected in the town's prices of various goods and services.
Below you can find an example of the prices you can expect.
Accommodation: Prices for accommodation in Bansko can range from as low as €20-30 EUR per night for a budget hostel to 70-100 EUR per night for a mid-range hotel room. Apartments and Airbnb rentals are also popular options, with prices starting from around €350-400 ($380-420).
Food and drink: The cost of food and drink in Bansko is relatively low, with a meal in a budget restaurant costing around €7-10 ($8-11). A cup of coffee can cost €2-3 ($3.50-4), while a beer in a bar or pub typically costs around €2-4 ($2.50/4.50).
However, it's worth noting that prices can vary depending on the time of year, with prices typically higher during the winter ski season and sometimes summer, when most digital nomads visit Bansko for the popular 'Bansko Nomad Fest'.
---
You might also be interested in: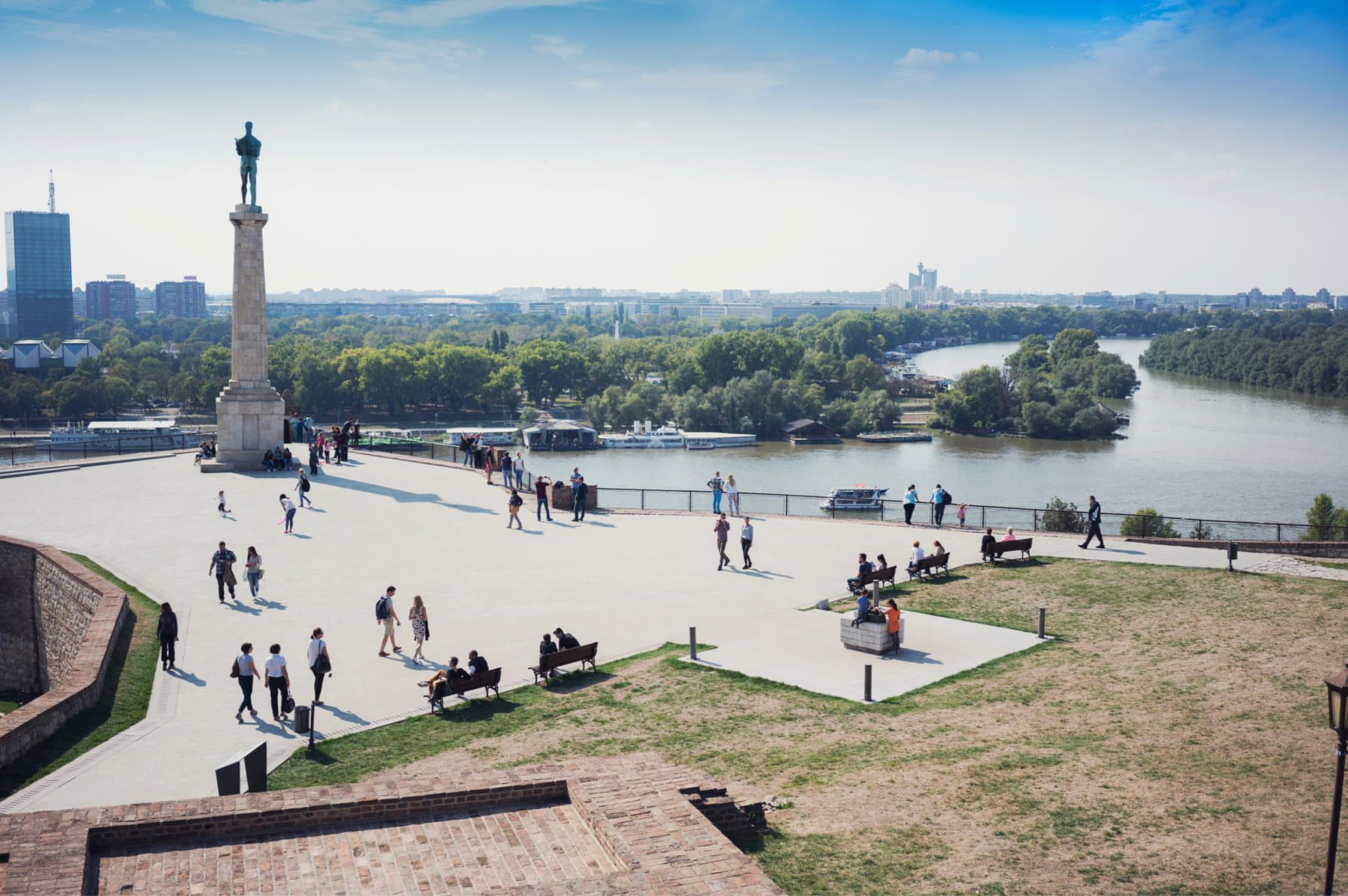 ---
Culture and Food in Bansko
Bansko is a historic town located in the southwestern part of Bulgaria, and it has a rich cultural heritage.
The town has a long history, dating back to the Ottoman period, and this is reflected in its architecture and cultural traditions.
One of Bansko's most notable cultural attractions is the local museum, which houses exhibits showcasing the town's history and cultural heritage. Additionally, the town is known for its traditional Bulgarian music and dance. Visitors can experience this first-hand by attending a local concert, live music in restaurants, or cultural festivals happening many times here. This is a great way to understand the local culture and meet locals.
Bansko is also renowned for its delicious local cuisine, which is heavily influenced by Balkan and Turkish cuisine. Some of the most popular dishes in the town include traditional Bulgarian dishes such as Shopska salad (a fresh tomato, cucumber, and onion salad with feta cheese), banitsa (a traditional Bulgarian pastry made from filo dough, eggs, cheese, and sometimes spinach), and kavarma (a hearty stew made with meat and vegetables).
Additionally, Bansko is also home to some excellent restaurants and cafes that serve a variety of international cuisine, including Italian, and Turkish food. When dining out in Bansko, you can expect to pay around 7-10 EUR for a meal in a budget restaurant and around 15-20 EUR for a meal in a mid-range restaurant.
Best Time To Visit Bansko as a Digital Nomad
The best time to visit Bansko depends on what you plan to do during your visit.
For skiing and snowboarding enthusiasts, the winter months (December to February) are the best time to visit, as the town is home to one of the largest ski resorts in Bulgaria and one of the most famous in Europe. During this time, the slopes are covered in snow and are ideal for skiing and snowboarding. However, it is also the busiest time in Bansko, with high prices and crowds.
If you're looking to enjoy the scenic beauty of the town and the surrounding mountains, the summer months (June to September) are the best time to visit. During this time, the weather is warm and sunny, and there are plenty of outdoor activities to enjoy, including hiking, mountain biking, and horseback riding. This is when most digital nomads decide to see the town as this is the time when the famous Bansko Nomad Fest happens.
Finally, the weather is mild in spring (March to May) and autumn (September to November), with smaller crowds. This is a great time to visit if you're looking for a more relaxed, peaceful experience. This could in fact be a great compromise between the busy winter and the warm and sunny summer.
Is Bansko Safe To Visit?
Bansko is considered to be a perfectly safe place to visit for digital nomads and those looking for a peaceful and productive environment.
The locals are super friendly and welcoming to visitors, and there is a low crime rate in the area. We didn't have any issue even walking by night in the town but, as usual, followed the usual general safety measures like you would do anywhere in the world.
7 Things To See In Bansko As A Digital Nomad
If you are looking for the most amazing places to see in Bansko, we have got you covered.
In this section, we will go through 7 stunning things you need to absolutely see in your digital nomad trip in Bansko.
1. Muratovo Lake
Muratovo Lake is located at an altitude of 2,230 meters above sea level in the Northern Pirin Mountains, near the Vihren Hut.
This is a great destination for a short hike up the Pirin mountain, where you can reach the stunning mountain lake in less than an hour of walking from the hut.
You can breathe in the fresh air and take in the beautiful views of the nearby peaks, especially in the evenings when the light creates a mountain mirror effect on the lake's surface, reflecting the shapes and colors of the surrounding ridges.
This makes it a favorite spot for photographers. To get to Muratovo Lake, follow the marked trail (with white-yellow-white signs) that starts from the parking lot in front of Vihren Hut and gradually climbs along the river towards the lake. Be careful because the last part of the trail before the lake is slightly steep.
2. Vihren Peak
Vihren Peak, standing at 2,914 meters, is the highest summit in the Pirin Mountains and the second highest in Bulgaria, behind only Mussala at 2,925 meters in the Rila Massif.
It also ranks as the third-highest peak in the Balkans, with the second highest being Mitikas at 2,917 meters in Mount Olympus, Greece. This peak can be found in the northern area of the mountain range near Bansko.
Most people begin their ascent from the Vihren Hut. The climb from this side of the mountain is not technically challenging, but it involves a cumulative gain of over 1,000 meters, and the final part of the trail includes loose rocks while scaling the steep marble slope toward the summit.
If you maintain a steady pace, the journey from the hut to the peak typically takes 3-4 hours. On clear days, the view from Vihren Peak is nothing short of stunning!
To the north, you can see the distant ridges of the Rila Mountains and, rising steeply from the Premkata saddle, the southern slope of Peak Kutelo. Next to it is Koncheto, a narrow ridge with extremely steep slopes, that appeals to those seeking an adrenaline rush.
3. Sinanitsa Hut
Sinanitsa Hut is a picturesque mountain shelter that offers accommodations for 34 people. With its two-story design and cozy dining room, it's the perfect place to enjoy delicious traditional Bulgarian cuisine, including hearty lentil and bean soups, meatballs, and a variety of salads. For breakfast, be sure to try the mekitsi, a delightful fried dough dish that's best served with homemade jam. Just be sure to place your order a day in advance so the hut keeper's wife can prepare the dough fresh for you.
Located on the shores of Sinanishko Lake, Sinanitsa Hut is easily accessible via the Vihren Hut trailhead. The hike takes you along the Banderitsa River and up to Muratovo Lake at an altitude of 2230 meters. The trail then continues up to the Banderishka Gate, after which the more strenuous portion of the hike is over.
From there, the path to Sinanitsa continues for about an hour on an almost level path until reaching the Sinanitsa Gate. A short, steep descent then leads you to the meadow in front of the hut, where you'll be rewarded with stunning views of the surrounding mountains.
4. Bansko Old Town
Bansko is one of the oldest historical settlements in the Pirin Mountains and has been around for centuries.
During the 18th century, the town flourished and became one of the wealthiest in southwestern Bulgaria, as evidenced by the many grand fortress houses built by wealthy trade families.
These houses were built for comfort and protection during the uncertain years of Ottoman rule during the Bulgarian Renaissance.
Today, groups of these fascinating structures still stand in Bansko, including masterpieces of Bulgarian Renaissance art such as Hadzhiruskova house, Sharenata, and Velyanova house. The latter has been converted into a museum, showcasing its typical "fortress" design, beautiful mural paintings, and intricate wood carvings. We went to see it, and it is absolutely a must to understand Bulgarian history!
5. Rila Monastery
Nestled in the heart of the picturesque Rila Mountains, the Rila Monastery is a must-see destination for anyone visiting Bansko.
Established in the 10th century by St. John of Rila, this awe-inspiring sanctuary is steeped in rich history, with a vibrant atmosphere that instantly captivates visitors. As you wander through its tranquil courtyards and marvel at the intricate frescoes, you'll feel as though you've stepped back in time. Rila Monastery offers a perfect blend of stunning natural beauty and exquisite architectural craftsmanship, making it a truly unforgettable experience.
Whether you're seeking spiritual enlightenment or simply looking to appreciate the cultural and historical significance of the region, a visit to the Rila Monastery is sure to leave a lasting impression.
6. Dzhano Peak
Dzhano stands tall at 2,668 meters in the Pirin Mountains. It is situated on the main ridge in the northern region of the mountain range, nestled between Demirkapia Saddle to the south and Chengelchal (2,709 m) to the south.
The peak marks a turning point for the main ridge, which veers off in a southerly direction. Meanwhile, the shorter secondary ridge of Dzhangalitsa leads to the summit of Sivria (2,591 m) to the north.
To the northeast, the slopes lead down to the Kremenski Cirque and its namesake lakes, while to the east lies the Kamenishki Cirque, and to the west, the Demirkapia Cirque. When viewed from Popovo Lake, Dzhano presents an impressive sight, despite being lower than the peaks along the main ridge further south. The peak is made of porphyry granite blocks and is blanketed in moraines.
It can be reached in approximately three hours from Bezbog Hut.
7. Tevno Lake
Tevno Lake is the largest in a cluster of lakes in the Pirin Mountains' heart, surrounded by peaks like Valyavishki Chukar, Momini Dvori, Malka Kamenitsa, and Kamenitsa.
It's also the largest mountain lake in Bulgaria that sits above 2500 meters!
On its eastern shore stands the Tevno Shelter. This area is a hub of tourist activity, with multiple paths converging here. The E4 European long-distance trail passes by the lake and trails from Kamenitsa Hut (above Sandanski), Dobrinishte via Bezbog Hut and Samodivksite Ezera, and Bansko via Demyanitsa Hut. It's definitely worth a visit!
8. Bezbog Peak
Bezbog Peak (2650m) is a highly sought-after mountain peak in the Pirin range.
The chairlift to Bezbog Lake (2250m), which is the beginning point for many hiking trails, makes the ascent to Bezbog effortless and enjoyable.
When the weather is good, hikers can be seen exploring the shores of Bezbog Lake and doing the climb up to the peak. You can end the ascent with a picnic at the summit's spacious top (but make sure to bring back the trash with you!).
The Bezbog-Polejan-Maliy Polejan-Djangal traverse also includes a climb up Bezbog Peak.
Digital Nomad Visa for Bulgaria
There is no specific digital nomad visa for Bulgaria at the time of writing.
However, travelers who wish to stay in Bulgaria for a longer period can apply for a long-term visa or a residence permit for the purposes of self-employment or remote work or apply for a digital nomad visa issued by another country in the EU.
These are the countries in the EU that do offer visas and residence permits for digital nomads:
Croatia
Cyprus
Estonia
Greece
Hungary
Iceland
Latvia
Malta
Romania
The Netherlands
Norway
The requirements and application process for these visas vary, and it's recommended to check with the local embassy or consulate in your home country for more information.
Of course, if you are a European traveler, no need to say that you won't need a visa to enter Bulgaria.
Are You Ready To Live and Work in Bansko?
That's pretty much all we could share with you to have the best time as a digital nomad in Bulgaria.
If you want to receive digital nomad guides like these, sign up for our newsletter and get upcoming articles straight to your inbox!
You can also follow us on Instagram and join our Facebook Group if you want to get in touch with other members of our growing digital nomad community!
We'll see you there, Freaking Nomads!
Disclosure: Hey, just a heads up that some of the links in this article are affiliate links. This means that, if you buy through our links, we may earn a small commission that helps us create helpful content for the community. We only recommend products if we think they will add value, so thanks for supporting us!