In a world overflowing with digital nomad hotspots, Medellín has emerged as a rising star stealing the spotlight over the past five years or so.
Located in the stunning Aburrá Valley, this Colombian gem boasts a pleasant spring-like climate, awe-inspiring mountain scenery, and a thriving digital nomad community.
But what makes Medellín stand out from the crowd?
Let's dive into to discover the city's charm for remote workers.
Where Exactly Is Medellín Located?
Medellín is right in the heart of the Andes Mountains in Colombia, South America.
It is the country's second-largest city and the Antioquia department's capital.
The city offers a strategic location for digital nomads seeking the perfect blend between urban comfort and natural beauty.
Why Visit Medellín as a Digital Nomad?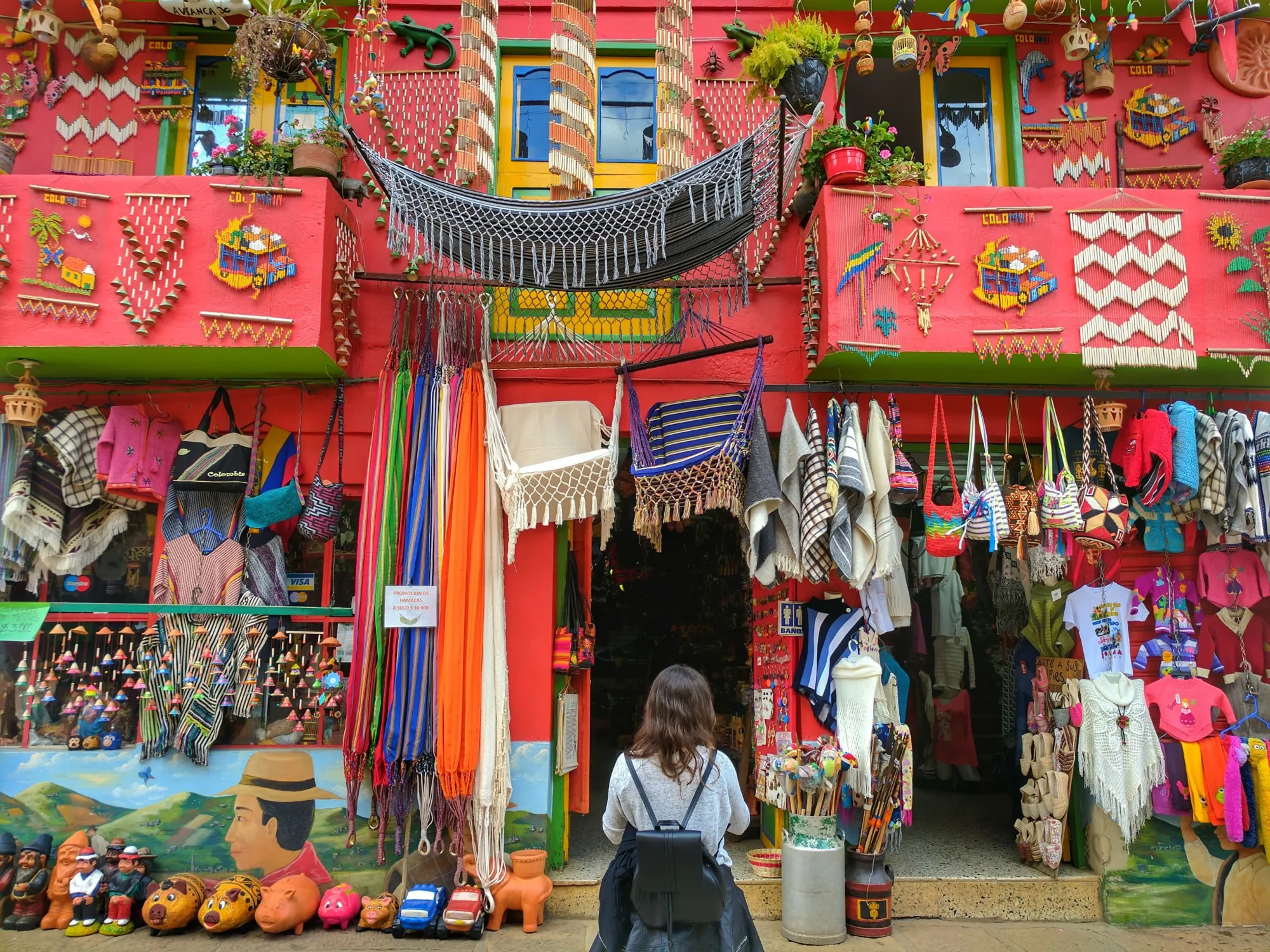 But why should you add it to your travel bucket list?
Well, Medellín has quickly gained popularity among digital nomads for several compelling reasons.
The city shines for its affordability, warm climate, and welcoming digital nomad community. But let me tell you more about it.
Affordability
Medellín gives you more bang for your buck than many Western cities, making it ideal for digital nomads traveling on a tight budget.
And what's the local currency? The Colombian Peso (COP). Now, this is where it gets interesting.
Over the past couple of years, the Peso has seen a consistent decline against the US dollar. Without getting too technical, it means your monthly budget of $2,000 can give you a lifestyle that's more than just comfortable.
I must admit, though, that an influx of digital nomads in recent years has pushed Airbnb prices up a notch. Visiting isn't as wallet-friendly as it used to be.
However, the day-to-day costs —think food, hip cafes, coworking spaces, your barber, or eating out — remain surprisingly light on the pocket if you're earning in Western currencies.
Quality of Life
Medellín it's more than just a place to park your laptop and crank out some work. Medellín serves up a high-quality life experience that's hard to match.
There's top-notch infrastructure that feels modern and efficient. Fast, reliable internet, and pretty much anything else you can expect from a large city in any Western country.
And healthcare? You're looking at facilities on par with some of the best in the world.
But don't get over-excited; it's still a Latin American country; I'm talking mostly about the affluent areas where most digital nomads and tourists will spend their time.
Pleasant Climate
Thanks to its prime location, Medellín carries the title of the "City of Eternal Spring". And it's no exaggeration.
Imagine a place that holds onto that sweet, mild, spring-like weather all year round. Dreamy, right? It means you can squeeze the most out of each day, every day. When you're off the laptop, go for a bike ride, take a walking tour, or simply soak up some sunshine at a local park.
Thriving Digital Nomad Community
What's a place without its people, right? Well, Medellín's got you covered.
This city pulses with a tight, dynamic community of digital nomads and remote workers hailing from every corner of the globe. So, buckle up for some exciting times ahead because, when it comes to life in Medellín, it's about much more than just work.
There are Crypto meetups, entrepreneurship events, wellness workshops, techno parties, men and women circles, movie nights, pub crawls, trivia nights, speed dating meetups, developer groups, and so on.
So go ahead and join your tribe of locals and nomads in the city of eternal spring. The best way to find these events is through the Digital Nomads Medellín group or by asking around in coworking spaces.
Cultural Richness
Medellín is rich in culture, loaded with history, and bursting with compelling visual narratives inscribed on its streets (Comuna 13 graffiti), museums (MAMM), and theaters (el pequeño teatro).
A wide range of events and festivals set the stage for a deep dive into the heart of Colombian traditions.
Come with an open mind and a willing spirit to immerse yourself in Colombian culture.
Natural Beauty
Its natural beauty is nothing short of gorgeous. Picture a city cradled by magnificent green mountains, landscapes that take your breath away, and a menu of hiking opportunities just minutes away from the city.
Feeling adventurous? Strap on those hiking boots and explore scenic trails. Or, take a leisurely tour of those coffee farms in the vicinity.
A great starting point in unlocking the area's natural beauty is hiking "Cerro de las tres Cruces". Easy to reach by Uber or public transport, this hike will give you a stunning view of the city.
---
These delightful aspects of Medellín make it an enticing city for digital nomads seeking a balanced lifestyle.
How to Get to the City Center from the Airport
Touching down at José María Córdova International Airport and wondering how to reach the center?
Let's get you there. From shared shuttles to taxis and buses, I've got the option for you. Trust me, navigating Medellín's streets will be a breeze, and you'll be sipping that Colombian coffee (or beer) in no time.
Shared Shuttle + Taxi
If you're looking for that sweet combination of convenience and cost-effectiveness, this is your golden ticket.
Just step outside the airport, and you'll find white cabs waiting. They serve as shared shuttles and private taxis. Ask for "Colectivo San Diego" and consider it a green light if they confirm. This shared shuttle will take you to San Diego.
In this popular mall, you can easily catch a yellow city taxi to your accommodation. Be ready for a 30 to 45-minute ride, although it could take longer if traffic decides to be a buzzkill.
The price? Approximately 25,000 COP (€5-6/$6-7).
💡
Remember, having some Colombian Pesos on hand is best, as cards or dollars won't be accepted.
Taxi
When it comes to convenience, nothing quite beats hopping into a taxi. Those trusty white cabs outside the airport will take you directly to your destination.
Ask for a "taxi privado" or "taxi directo", provide your address and luggage, and sit back as they navigate the city streets.
Expect a ride lasting around 30 to 45 minutes, with a price tag of approximately 98,000 COP (€23/$25).
Bus
Looking for a budget-friendly option? Buses run regularly from the airport to Medellín's city center. You can find a bus, taxi, or metro to your final destination from there.
Remember that this option takes longer than the shared shuttle or taxi. You're looking at a total journey time of approximately two and a half hours, with a fare of 12,000 COP (€2.70/$3.08) to the city center and an additional 3,000 COP (€0.70/$0.77) for the bus to Medellín.
💡
I'd only recommend this option if you're comfortable navigating public transportation and speaking Spanish, as it can be challenging for newbies to sort the system out.
Car Rental
If you prefer the freedom of having your own wheels, car rental options are available at the airport.
The journey from the airport to Medellín typically takes around 45 minutes, depending on traffic. Rental prices vary based on which car you need, starting from 260,000 COP (€60/$66) in most cases.
---
Now, choose the option that suits your preferences and enjoy a smooth transition to the vibrant city of Medellín!
Where to Stay in Medellín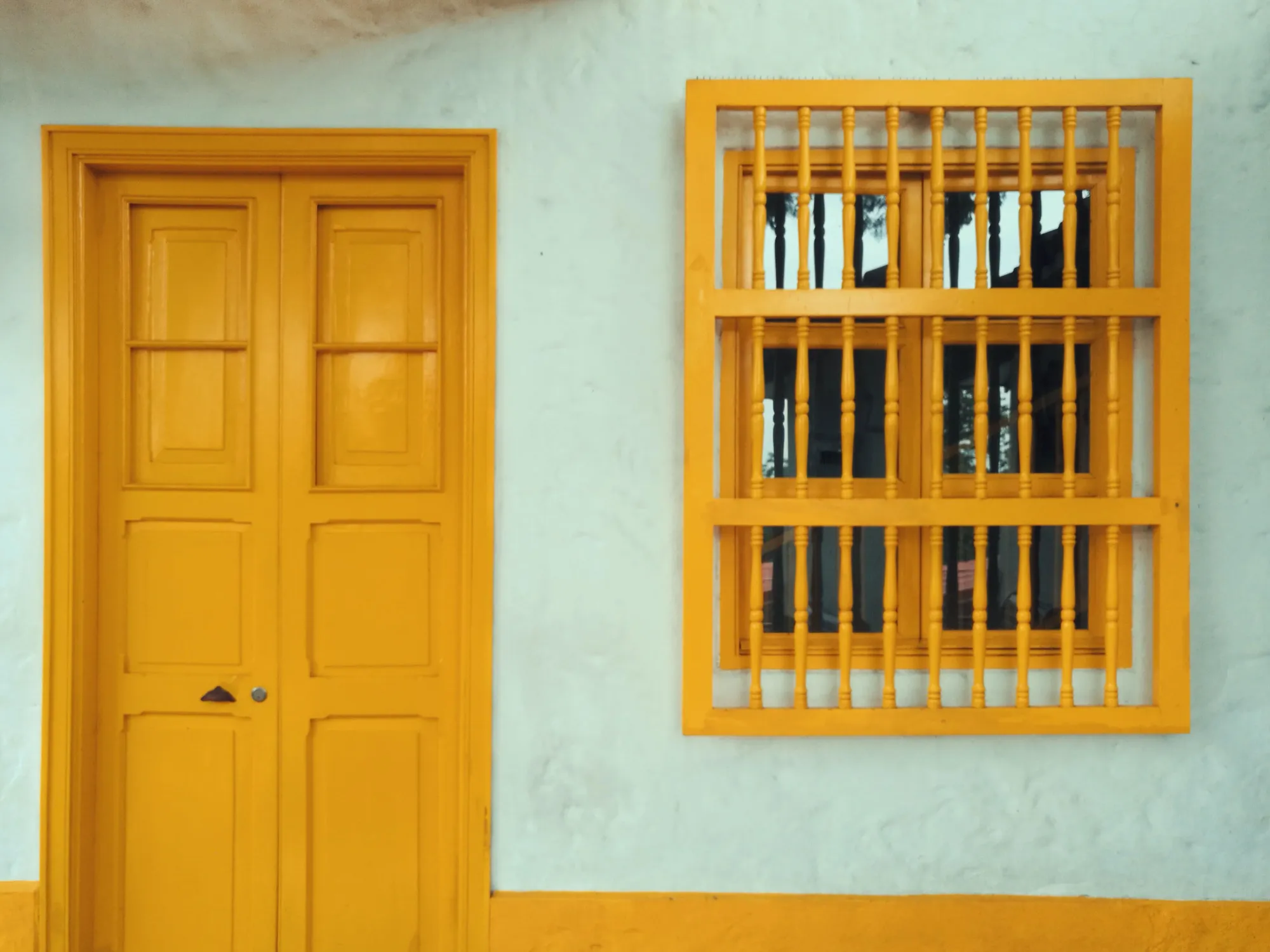 Time to find your home away from home in Medellín.
Alright, so here's a heads-up that might feel a little off-beat if you're new to the Colombian landscape. I'll just put it straight, no sugar-coating.
In Colombia's largest cities, the city center is rarely your best bet for a place to stay.
You might come across a handful of decent accommodations in these areas. But when the sun goes down — these central hubs can take on a whole new vibe— and trust me, not the kind you'd be comfortable with.
Strolls after dark? Not recommended.
Some pockets within Medellín's city center can be fun and safe, like La Pascacia, but many others? Let's just say they are underdeveloped and could have characters who might fancy the idea of relieving you of your hard-earned money and possessions.
So, for first-time visitors, here's my sound advice: skip those city center accommodations. Stick to well-known neighborhoods like El Poblado, Laureles, or Envigado.
These areas are acquainted with digital nomads like you — and you're more likely to have a pleasant, trouble-free stay.
Nomad Accommodation Options in Medellín
The city offers many accommodation options to suit every nomad's needs. From El Poblado's chic vibes to Laureles' local ambiance, I'll guide you to the perfect spot for your digital nomad adventures.
Hotels
Medellín showcases a stunning array of hotels suited to every budget and taste. There's something for everyone, from wallet-friendly choices to grand, luxurious establishments.
However, it's worth noting that popular hotels such as Hotel Charlee, Click Clack Hotel Medellín, and Manila Hotel Boutique may not be the most budget-friendly options for remote workers on a tight budget.
Airbnb
For the ultimate flexibility and a chance to immerse yourself in the local lifestyle, renting an apartment or room through Airbnb is a popular choice among digital nomads in Medellín. A diverse range of options await you throughout the city.
Whether you're looking for a cozy apartment or a charming room, neighborhoods like El Poblado, Laureles, Manila, Castropol, Florida Nueva, Floresta, Astorga, and Envigado are worth exploring.
Coliving Spaces
Here's where it gets exciting. Medellín boasts an array of coliving spaces designed specifically for digital nomads like yourself. These spaces not only provide accommodation but also offer a productive work environment. Think high-speed internet, coworking areas, and community events.
For a taste of the coliving experience in Medellín, check out options like:
There are just a selection, but you can check out many others on platforms like Coliving.com.
When considering your ideal location to stay, areas like El Poblado, Laureles, and Envigado often top the list. These neighborhoods are known for their safety, convenience, and vibrant atmosphere.
However, don't limit yourself—each area in Medellín has its unique charm and offerings, so be sure to explore different neighborhoods based on your preferences.
---
You may also be interested in:
---
Now that you have an overview of the accommodation options take your pick and settle into the perfect home base for your Medellín adventure!
How to Get Around in Medellín and Embrace the Urban Adventure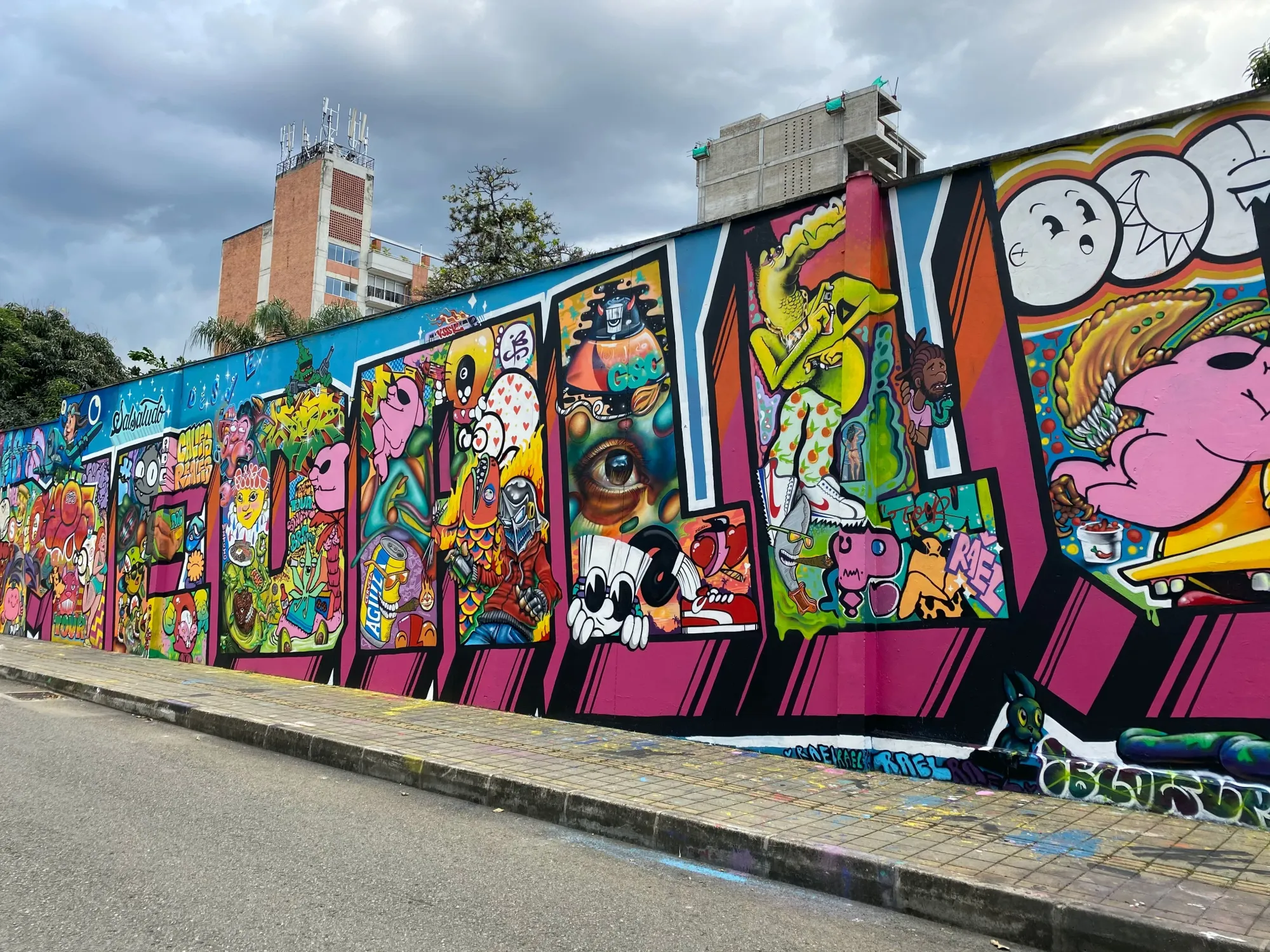 Medellín has an efficient and affordable transportation system, making it easy to navigate the city. Here are some options for getting around:
Metro
Medellín's modern metro system, with its two lines, A and B, is the crown jewel of transportation. Safe, clean, and adored by both locals and visitors, the metro is your ticket to exploring various parts of the city, including popular tourist spots. It's a swift and efficient way to avoid the pesky traffic congestion.
Metrocable
Ready for a unique experience? Hop on the Metrocable, an aerial cable car system that seamlessly connects with the metro. It takes you to higher-altitude neighborhoods, offering stunning panoramic views of Medellín along the way. Don't miss a chance to ride the Metrocable, especially if you're heading to Parque Arví.
Buses
Medellín's bus network is extensive, reaching almost every nook and cranny of the city. While they can be bustling during peak hours, buses provide an affordable way to get around.
💡
Just remember to have small bills and coins ready for fare payment.
Taxis
Taxis are a convenient and reliable option in Medellín. You'll find them readily available. Stick to official taxis or use ride-hailing apps like Uber or InDriver for a secure and hassle-free ride.
Bike Rental
Medellín is embracing a more bike-friendly culture, complete with dedicated cycling lanes in certain areas (particularly Laureles). Renting a bike lets you explore the city in an eco-friendly and enjoyable way.
Register as a visitor to use the public bike system, EnCicla, and save some money. Alternatively, renting a bike or joining a bike tour can be a great way to navigate the city.
---
Medellín's public transportation system works reasonably well. But keep your expectations realistic. Colombia It's not the Netherlands or Germany.
Just be wary of rush hour rides — trust me, you don't want to find yourself (literally) squeezed in a bus or metro at 6 pm.
WiFi & Internet: How to Stay Connected in Medellín
As a digital nomad, a reliable internet connection it's obviously your lifeline. Medellín has you covered.
With a range of coworking spaces, cafes with high-speed Wi-Fi, and the ever-present Claro, Tigo, and Movistar mobile providers, you'll have enough options to get things done on the go.
Wi-Fi
Wireless Internet in Medellín is top-notch. You'll have a smooth online experience as a digital nomad. High-speed Wi-Fi connections are readily available whether you're staying at hotels, cafes, coworking spaces, or apartment rentals.
You can rely on internet coverage to be reliable and sufficient for remote work. In fact, it is weird when someone opens a cafe or restaurant and there's no reliable internet connection.
Sim Cards
For those constantly on the move, staying connected is made easy with local SIM cards. Major telecommunication companies such as Claro, Tigo, and Movistar offer prepaid SIM cards with a range of data packages.
Le's check some popular packages offered by the top three companies.
Claro Colombia
Claro Móvil Prepago

Price: $25.70
Data Coverage: 80 GB
Validity: 30 days
Tigo Colombia
Tigo Prepago

Price: $5.14
Data Coverage: 10 GB
Validity: 14 days
Movistar Colombia
Movistar Prepago

Price: $10.28
Data Coverage: 40 GB
Validity: 30 days
💡
These sim cards can be easily purchased from official stores, authorized resellers, or mobile phone shops across Medellín. Remember to bring your passport or identification as it may be required for registration.
eSims in Colombia
Here are the eSim options in Colombia. It's not the most cost-effective alternative, but it can be perfect for when you just arrive and need to contact your Airbnb host or send an emergency email. It's also a great option if you don't have a dual sim space and can't be bothered to swap sim with your own SIM. Here's an example of the packages from Airalo, one the most popular eSim providers.
1 GB

Price: $8
Validity: 7 days

2 GB

Price: $15
Validity: 15 days

3 GB

Price: $21
Validity: 30 days

5 GB

Price: $32.50
Validity: 30 days
Best Places to Work From in Medellín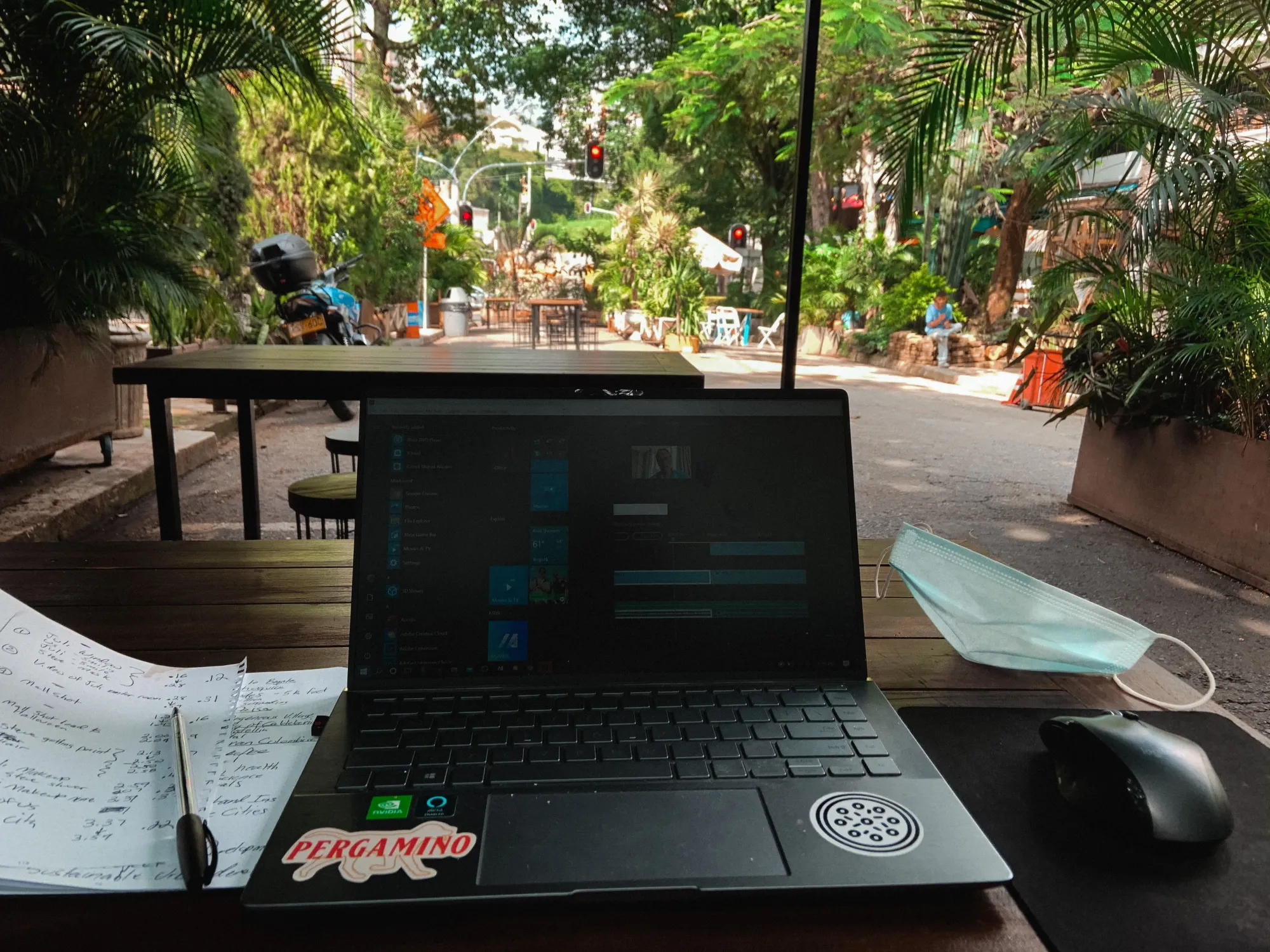 Picture this: amazing coworking spaces, vibrant cafes, and an energy that fuels your productivity. Medellín has it all.
I've curated a list of my favorite coworking spaces and coffee havens in the city, where digital nomads unite, network, and create. Whether you crave the buzz of a lively coworking space or the tranquility of a hidden gem cafe, I've got you covered.
Coworking Spaces in Medellín:
Cafes to Work From in Medellín:
These spaces offer comfortable work environments, fast Wi-Fi, and opportunities to meet digital nomads and locals. I've been to all of them and can vouch for their quality!
Cost of Living in Medellín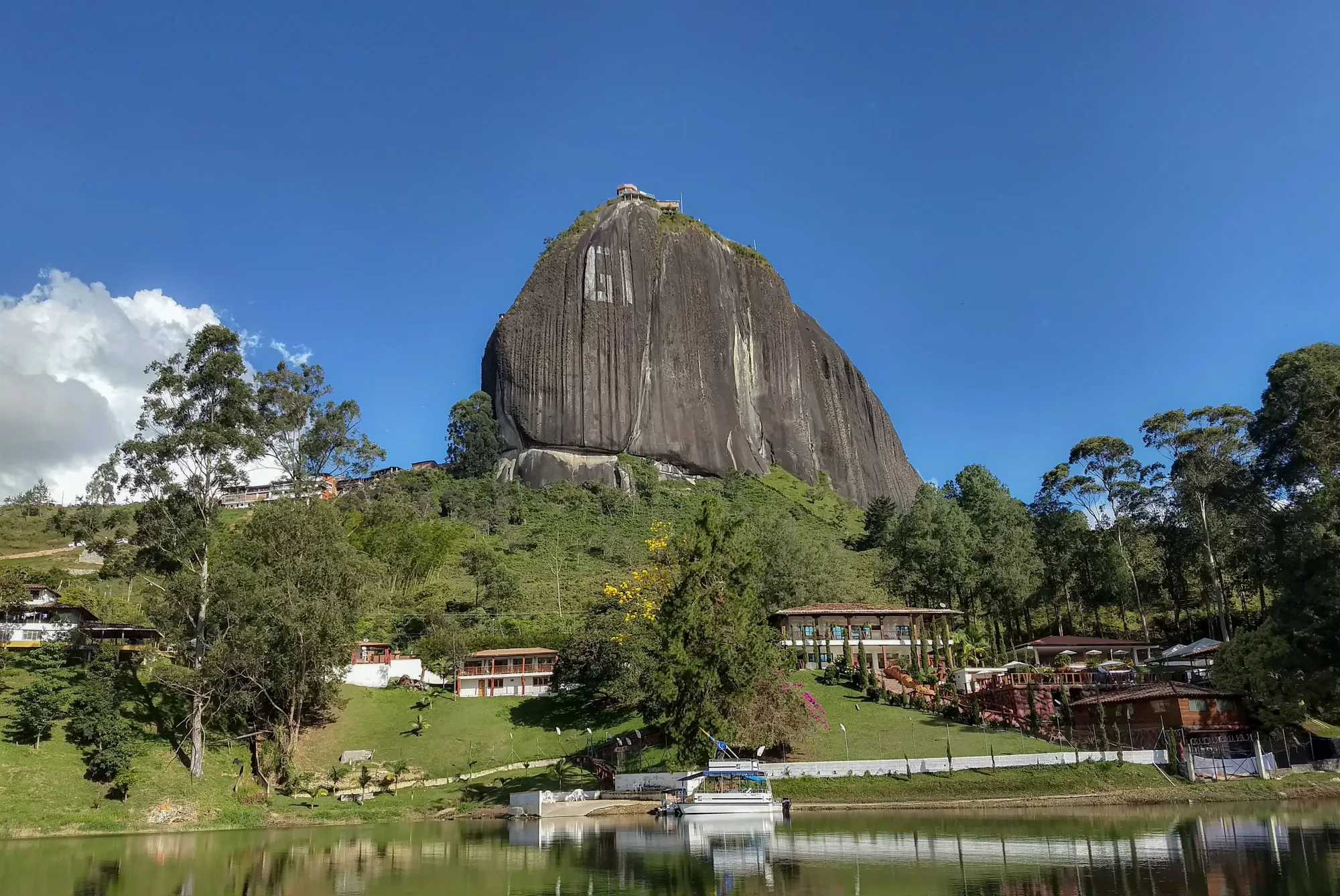 Affordability is the name of the game in Medellín (kind of). Say goodbye to those overpriced Western cities and hello to a cost of living that won't break the bank.
I'll show you just how far your digital nomad budget can stretch in this Colombian spot.
Accommodation
The accommodation cost in Medellín can vary depending on location and apartment size.
A one-bedroom apartment in a decent area can range from $600 to $900 monthly during peak season.
Shared flats and coliving spaces offer more affordable options, with prices starting at around $400 per month.
💡
Better deals are available if you speak Spanish and skip the Airbnb listings. You can find a place for 40% less than the prices I showed you if you talk to some locals or make a contract with a real estate agency.
Food
Dining out in Medellín offers a wide range of choices, from budget-friendly local eateries to international restaurants.
On average, a meal at a normal local restaurant can cost around $5, while a complete meal for two at a mid-tier restaurant can cost you $20 to $50.
---
You may also be interested in: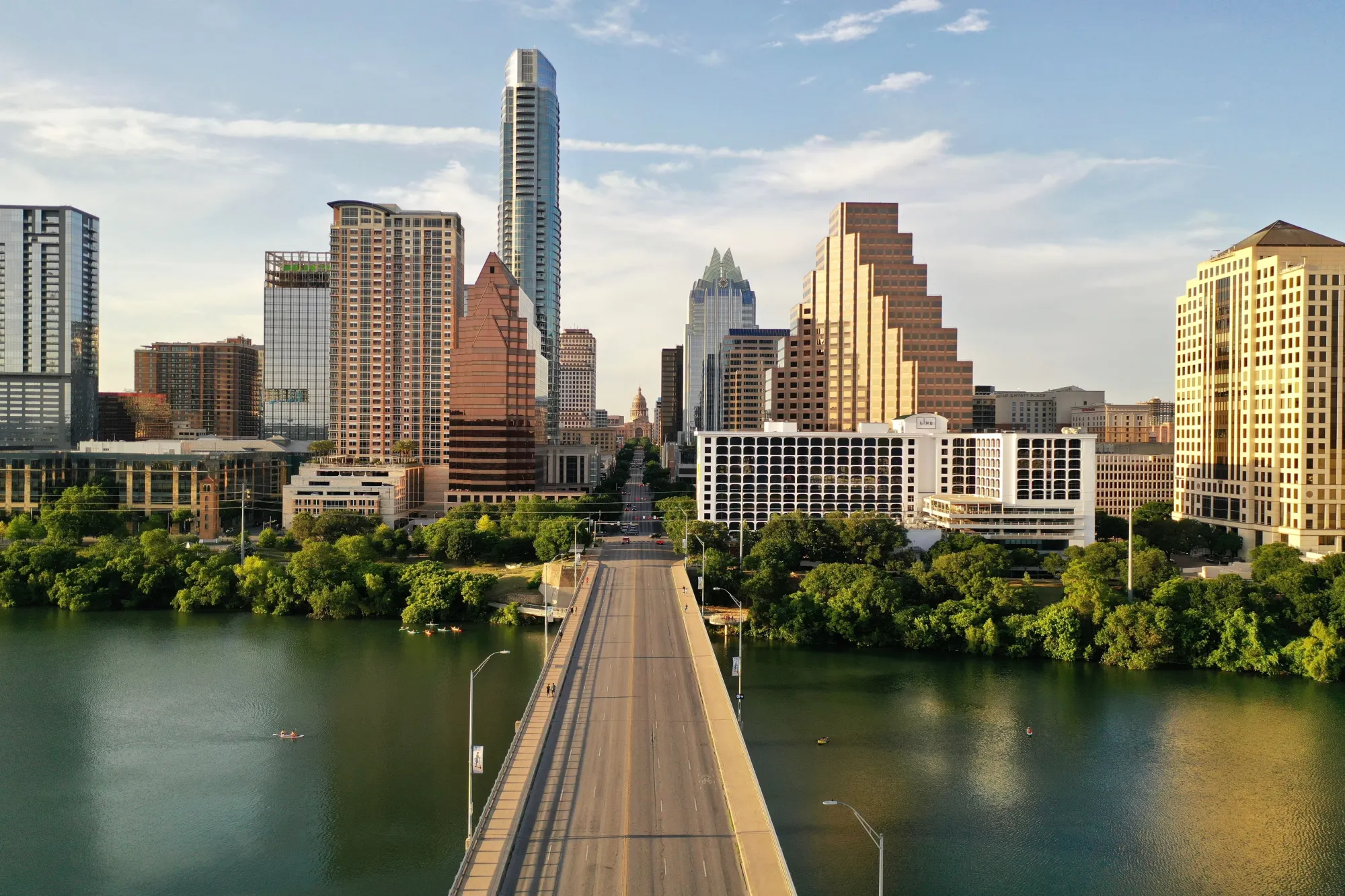 ---
Transportation
Public transport in Medellín is reasonably priced, with a metro ticket costing around $0.70.
Local buses also have low fares, generally ranging from $0.50 to $1 per trip.
Taxis are affordable, with initial fares starting at around $2 and additional mileage costs.
Entertainment
Medellín offers plenty of entertainment options, including movie theaters, museums, and cultural events. Prices for movie tickets range from $3 to $7, while museum entrance fees vary from $2 to $6. Enjoying the vibrant nightlife can be economical, with local beers typically costing around $2.
These cost estimates provide a general idea of the expenses in Medellín. As a digital nomad, you have the flexibility to adjust your lifestyle and find a balance that suits your budget and preferences.
Culture and Food in Medellín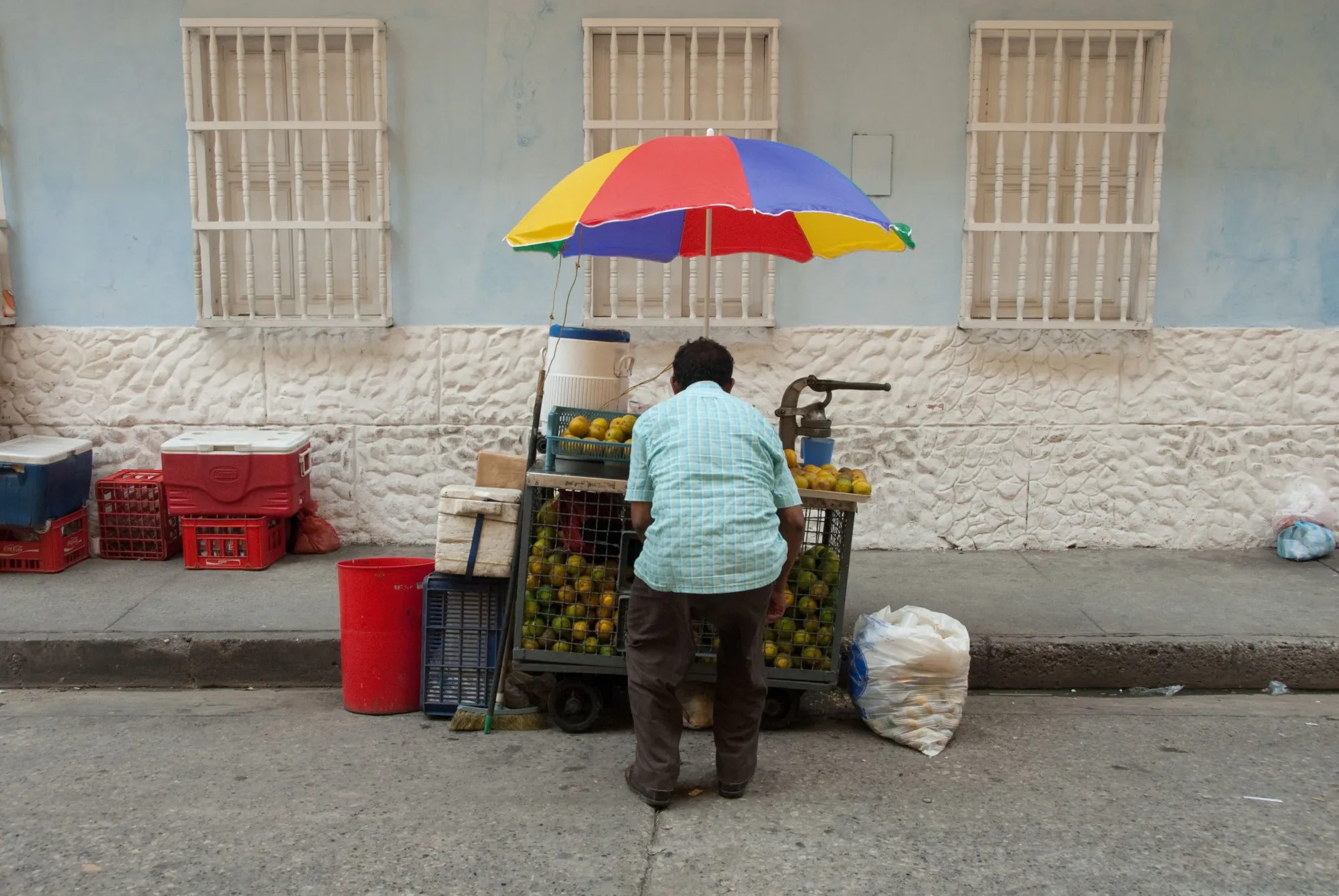 Medellín also has an interesting culinary offer. Let me guide you through some of the culinary wonders of Medellín.
Bandeja Paisa: This hearty dish is a staple of Colombian cuisine and consists of red beans, rice, fried egg, plantains, avocado, chorizo, and ground beef. It's a filling meal that will satisfy any appetite.
Arepas: These cornmeal patties are a popular street food in Medellín. They can have cheese, meat, or other ingredients, making them a versatile and delicious snack. But you'll eat them with just butter on top at most places.
Cazuela de Frijoles: This traditional bean stew is made with a variety of beans, pork, and seasonings, resulting in a flavorful and comforting dish.
Empanadas: These fried or baked pastries are filled with meat, cheese, or vegetables. They make for a perfect on-the-go snack or light meal.
Sancocho: This hearty soup is made with chicken or beef, potatoes, plantains, yuca, and other vegetables. Sancocho is considered a classic Colombian comfort food.
If you happen to be a health-conscious nomad, I've got something special for you. In the Laureles area, there's a fantastic restaurant called Salud Pan that caters to your healthy lifestyle. There, you can find healthy versions of traditional Colombian cuisine and enjoy a well-balanced menu every day.
Instead of indulging in empanadas, why not explore the delightful variety of fruits Colombia has to offer? For a healthy and satisfying sweet treat, I highly recommend trying out Pitaya.
Best Time to Visit Medellín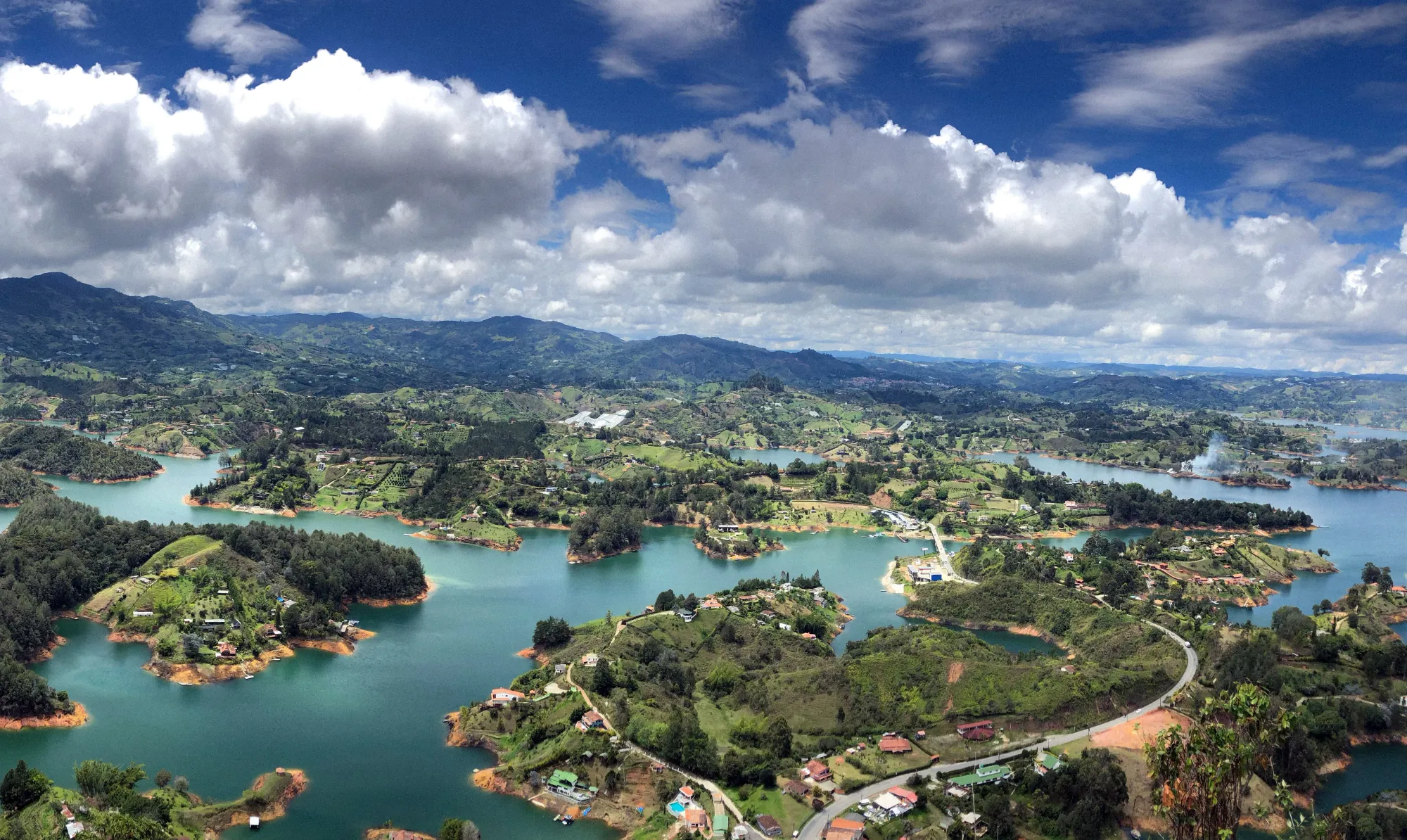 Medellín's climate allows for pleasant visits throughout the year, making it a lovely year-round destination for digital nomads. However, there are some factors to consider when planning your visit:
Dry Season
The months of December to February mark the drier period in Medellín, with less rainfall. This is generally the best time to visit weather-wise to avoid heavy downpours.
Rainy Season
From April to May and September to November, Medellín experiences increased rainfall. While the rains can be intense, they often occur in short bursts, allowing you to plan indoor activities during wet periods.
Peak Tourist Season
Medellín experiences an influx of tourists during December and January, coinciding with the holiday season. Prices for accommodation and flights may go up during this period, and popular attractions and venues may be more crowded. Also, August is a peak month due to the Feria de Las Flores. During this time, there are many concerts and cultural activities (free and paid) all over the city. This is something worth seeing for sure.
---
Choosing the best time to visit Medellín depends on your preferences. If you prefer a calmer visit, consider planning your trip outside the peak tourist season.
I personally also enjoy the rainy season, which is a bit "colder," and rain usually doesn't last long, so there's still plenty you can do during the rainy months.
Things to Do in Medellín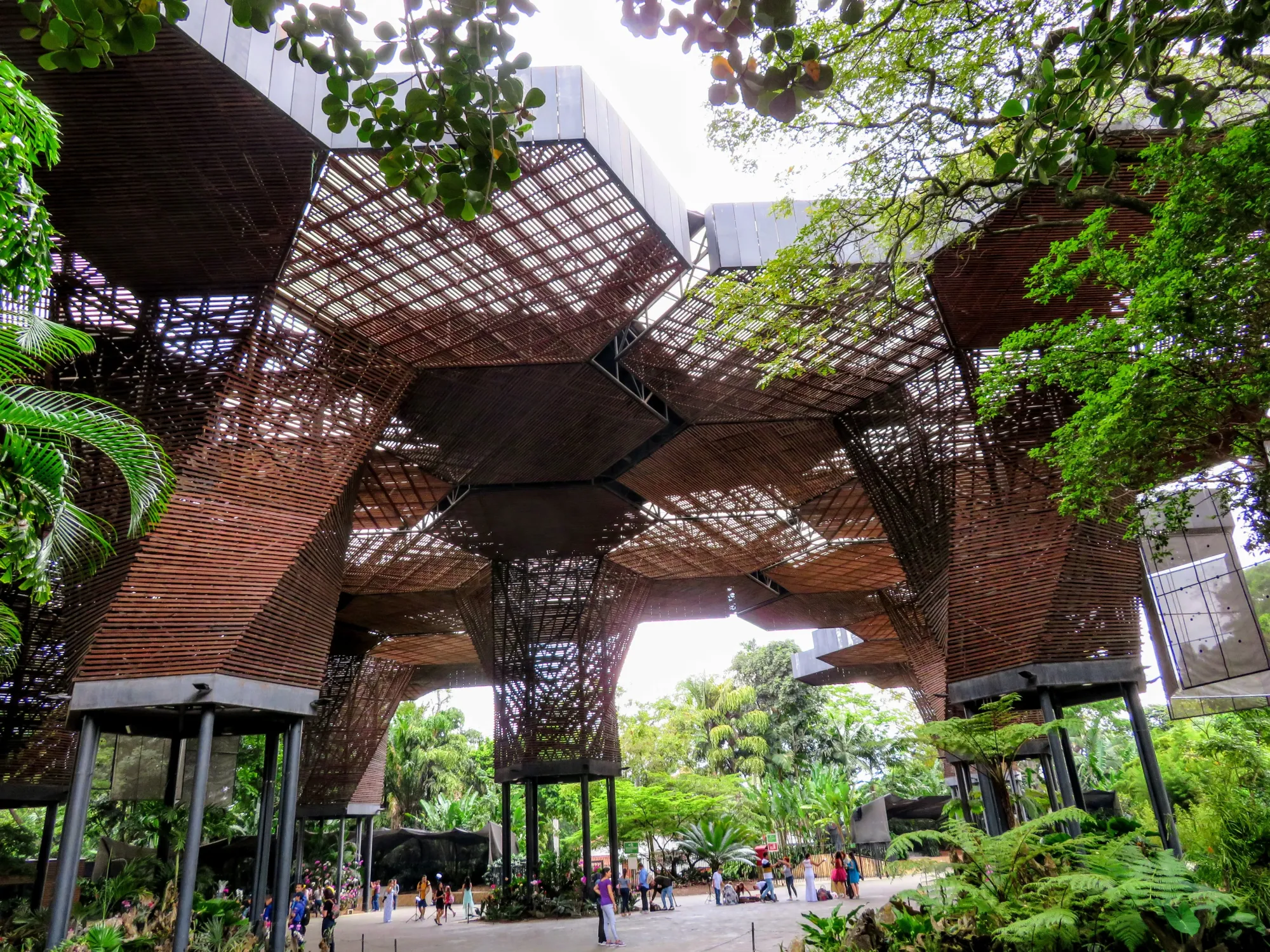 Medellín offers many exciting activities and attractions for digital nomads to explore. Here are some must-visit places and experiences in the city:
1. Comuna 13
Visit this neighborhood, known for its vibrant street art and mesmerizing graffiti. Take a guided tour to learn about the remarkable transformation of this once-dangerous area.
2. Parque Arví
Escape the bustling city and venture into Parque Arví, a nature reserve just outside Medellín. Enjoy hiking trails, biking routes, and breathtaking views of the surrounding landscapes. Get there by Metrocable to enjoy the view of the woods while you ride the cable car.
3. Pueblito Paisa
Visit this replica of a traditional Antioquian town on a hilltop. Take in the panoramic views of Medellín and explore the cobblestone streets lined with various shops and restaurants.
4. Plaza Botero
Marvel at the larger-than-life bronze sculptures of renowned Colombian artist Fernando Botero. The plaza is a vibrant gathering place for locals.
5. Botanical Garden
Immerse yourself in the beauty of the botanical garden. Admire the vibrant flowers, lush greenery, and serene atmosphere of this peaceful retreat within the city.
6. Party in Provenza
Medellín is also known for its dynamic nightlife, offering many bars, clubs, and live music venues. Take the opportunity to mingle with locals and fellow digital nomads while enjoying the city's vibrant entertainment scene. Some famous spots include Perro Negro, Salón Amador, La Octava, and El Social.
Safety in Medellín
Safety is always a top priority for digital nomads, and Medellín takes it seriously. While the city has made significant progress in recent years, staying informed and taking precautions is important.
Here are some basic safety tips to ensure your time in Medellín is filled with incredible memories and worry-free adventures.
Stay in Safe Areas
Stick to well-known and tourist-friendly neighborhoods, such as El Poblado, Laureles, and Envigado. These areas generally have a stronger police presence and offer a safer environment for visitors.
Avoid Flashy Displays of Wealth
Keep your valuable belongings discreetly and avoid wearing expensive jewelry or displaying large amounts of cash.
Use Reliable Transportation
Stick to licensed taxis or ride-hailing services like Uber or InDriver for secure transportation. Avoid unmarked or unofficial taxis, especially at night.
Practice Personal Safety
Be cautious in crowded areas and avoid isolated or poorly lit streets after dark. Stay alert and trust your instincts. If possible, travel in a group or with a trusted local.
By following these simple tips and your gut, you can enjoy a safe and memorable stay in Medellín.
Colombian Digital Nomad Visa
Let's talk about visas, shall we? For many remote workers, entering Colombia as tourists for up to 90 days is possible. However, it's crucial to check the visa requirements based on your nationality before planning your stay in Medellín.
Not long after the pandemic, Colombia introduced its Visa V Nómadas digitales specifically designed for digital nomads in Colombia. This visa allows you to provide your services to foreign companies online, whether you're an independent contractor, employee, or entrepreneur starting a tech business in Colombia.
I won't do a deep dive into the nitty-gritty of the visa here, but you can find a comprehensive guide about the Colombian Digital Nomad Visa at the link below.
However, the general requirements for the permit include the following:
A passport from an eligible country
A letter from one or multiple foreign companies detailing the nature of the work and remuneration
Proof of income equivalent to three months of the minimum legal monthly wage
Health insurance coverage in Colombia
It's important to mention that this visa does not allow you to work for Colombian companies.
Final Thoughts
Medellín, with its vibrant culture, stunning landscapes, and welcoming community, offers an excellent setting for digital nomads seeking a relaxed urban lifestyle.
From reasonable living costs to reliable internet connectivity and a thriving digital nomad scene, Medellín has much to offer remote workers looking to establish a home away from home.
Keep in mind that this guide I gave you is just an overview of Medellín for digital nomads. I recommend you do further search before you book your tickets.
But if you're ready, pack your bags, connect your laptop, and I hope you enjoy Medellín as much as I did.
Finally, if you liked this guide, don't forget to share it with a fellow nomad hunting for their next destination!
See you down the road.
Are You Ready To Live and Work in Medellín?
If you want to receive digital nomad guides like these, sign up for our free newsletter and get upcoming articles straight to your inbox!
You can also follow us on Instagram and join our Facebook Group if you want to get in touch with other members of our growing digital nomad community!
We'll see you there, Freaking Nomads!
About The Author: Gustavo Santiago
Gustavo, a Digital Nomad from Colombia, has traveled the world full-time for over two years. With an unwavering dedication to mixed martial arts and a passion for combat sports, he crafts most articles on MMAWhisperer.com. If you're a combat sports lover, you'll probably find something fun to read there.
Disclosure: Hey, just a heads up that some of the links in this article are affiliate links. This means that, if you buy through our links, we may earn a small commission that helps us create helpful content for the community. We only recommend products if we think they will add value, so thanks for supporting us!