Kenya is the most popular tourist destination in Africa.
The tourist sector in this East African nation is the largest foreign exchange earner and has brought US$2.6 billion to the Kenyan GDP in 2019 only.
This makes this country an interesting choice for remote workers and digital nomads.
And with all its major cities and towns in Kenya, Nairobi definitely stands out as the most suitable city in Kenya for a digital nomad.
Let's learn why in this guide.
Why Visiting Nairobi as a Digital Nomad?
There are several reasons why Nairobi is the best city for digital nomads in Kenya.
Nairobi has excellent infrastructure, making it easy to connect to free Wi-Fi or purchase a SIM card with internet access almost anywhere. It's also a great place to be living when taking a break from work.
With its fantastic scenery, it's wonderful for weekend getaways and for taking a break from your daily work routine.
And while its Digital Nomad visa programs could definitely be improved, the cost of living is low, and there are plenty of places and fun activities as well as a big English-speaking population.
Whether you're an experienced digital nomad or thinking about taking that leap to become one, we know plenty of people who have visited Nairobi during their digital nomad travels because it's such a great place.
And supposing that you've decided on visiting Nairobi as a digital nomad then below is some information on how to get the best out of it and still save a great deal of money.
Unlimited Travel Opportunities From Nairobi
Let's not forget that Nairobi is not just a great city to live in, but it's also a great city to travel from and to.
If you love to travel, you won't be short of destinations to visit and things to do in Nairobi.
Whether you are into wildlife, art, or adventure sports, you will find plenty of places to go to and things to do in Kenya.
And you can extend your travel from Nairobi to other parts of East Africa. You can, in fact, easily get a visa to visit Tanzania, Uganda, Ethiopia, South Sudan, and Rwanda. Nairobi is such a great transport hub in East Africa, and plenty of flights depart from the city to various parts of the continent.
You can also find plenty of budget airlines that operate from Nairobi to destinations in Europe and Asia, so you can easily extend your travels from Nairobi.
Vaccination Requirements
It is important to remember that if you wish to travel to Kenya, you must have been vaccinated for Yellow Fever at least ten days before your departure date.
In addition, if you intend to spend time in other cities aside from Nairobi, we encourage you to get the malaria vaccine (especially for Mombasa and Nakuru County).
Visa Requirements For Entering Kenya
You can get a 30-day visa when you arrive in Kenya if you're from Africa.
It's free; all you have to do is fill out a form before heading to the immigration desk. We like our visas to be simple and fast!
The US, UK, and EU nationalities must pay for a visa on their arrival or obtain an E-visa. Visa rates vary depending on your situation.
Before your trip, you must begin no more than three months after your visa was issued.
As mentioned, there are different types of visas based on your situation. Here is some information about each one of those:
Single journey visa
A tourist visa to Kenya is the simplest way to go if you want to visit the country for business or pleasure. You may stay up to 90 days upon arrival. You must enter the country no more than three months after receiving your visa. A single-entry visa costs US$51.

Multiple entry visa
A multi-entry visa for Kenya is available for those who want to visit the country several times over a short period or for those who want to make excursions to neighboring nations before returning to Kenya. The cost is US$101.

East Africa Tourist Visa
A triple-national convention has created this visa, which allows one to visit Rwanda, Uganda, and Kenya with a single visa. This is a multiple-entry visa with a maximum stay of 90 days and costs US$101. You may obtain an e-visa for Rwanda at the Rwanda embassy if you plan to begin your journey there; an e-visa for Uganda if you plan to begin your trip there; or an e-visa for Kenya if you plan to begin your journey there.

Transit Visa
Transit visas are required for those connecting through Kenya to other destinations for a duration of up to 72 hours and then are permitted to leave the airport. Those with connecting flights that don't leave the airport don't need to apply for transit visas. The transit visa fee is US$20.
Courtesy visa
Diplomatic, official, and service passports are given free of charge or at no cost when persons entering the country are on official business or are transiting to a third country for official business. Probably not the kind of visa a digital nomad would need but we thought to mention it anyway.

Work visa and other types of visa
Additional formalities are required for these specific residence permits. We recommend contacting the Kenya Embassy nearest to you for more information.
Best Time To Visit Nairobi as a Digital Nomad
The best time to visit Nairobi is between November and May if you want to avoid the crowds during the Great Migration when over a million wildebeests make the dangerous crossing across the Masai Mara.
When you travel near the coast or major cities, you will find them nearly vacant and obtain good offers from tour operators.
June through October are instead the best months to see the crossing.
WiFi and Internet Connection in Nairobi
As we mentioned, Nairobi is a great digital nomad hub thanks to its well-developed DN infrastructure, which will allow you to easily connect to free Wi-Fi or get a SIM card for your internet nearly anywhere. There are also plenty of well-located spots to obtain free Wi-Fi.
Mobile internet speeds in Nairobi are slightly faster than those on Wi-Fi, thanks to its 4G and 5G networks, which are also quite cheap and accessible.
You may purchase a prepaid SIM card at the airport when you arrive or opt out for an e-sim instead.
Prepaid Sim Cards for Kenya
Kenya mainly has three mobile operators offering data plans: Safaricom, Airtel, and Telkom.
1) Safaricom
| Price | Data coverage | Validity |
| --- | --- | --- |
| KES 250 ($2) | 1 GB | 30 days |
| KES 500 ($4) | 2.5 GB | 30 days |
| KES 1000 ($8.10) | 7 GB | 30 days |
| KES 2000 ($16.30) | 20 GB | 30 days |
| KES 3000 ($24.50) | 40 GB | 30 days |
2) Airtel
| Price | Data coverage | Validity |
| --- | --- | --- |
| KES 99 ($0.80) | 2 GB | 1 day |
| KES 500 ($4) | 6.5 GB | 7 days |
| KES 3000 ($24.50) | 50 GB | 30 days |
3) Telkom
| Price | Data coverage | Validity |
| --- | --- | --- |
| KES 100 ($0.80) | 2 GB | 1 days |
| KES 250 ($2.00) | 2.5 GB | 7 days |
| KES 500 ($4) | 5 GB | 30 days |
| KES 1000 ($8.10) | 12 GB | 30 days |
| KES 2000 ($16.30) | 30 GB | 30 days |
| KES 3000 ($24.50) | 50 GB | 30 days |
eSim for Kenya
If you don't want to spend too much time buying a physical SIM card or just want to avoid swapping your sim (if you don't have a dual sim space), we always prefer using an eSim.
This is the eSim plan Airalo, one of the most popular eSIM providers, currently offers for Kenya:
| eSim Provider | Price | Data coverage | Validity |
| --- | --- | --- | --- |
| Airalo via Nakuru Mobile | $9.50 | 1 GB | 7 days |
This is a great option if you just need a quick emergency data plan and don't need a lot of data.
---
You may also be interested in:
---
Best Coworking Spaces in Nairobi
We have already mentioned how great Nairobi is for collaboration and making new friends, but a further level of collaboration exists in the city for digital nomads.
Nairobi is a great place in Kenya to find people to work with, share ideas with, and make friends with. And the great thing about the community in Nairobi is that people are really friendly, they like to collaborate and help each other out, and they have events almost every week where you can meet like-minded people.
There are plenty of other co-working spaces in Nairobi where you can get your work done.
One of the most popular places to get some work done in the city is the Nairobi Garage. The internet connection there is incredibly fast (150 Mbps), and there are plenty of other amenities based on the different packages that you will pick.
Another super popular spot is iHub. There is a good crowd of digital nomads, entrepreneurs, and startup founders. There're plenty of spaces to work from, including dedicated meeting rooms, and a shared kitchen. The coworking is a true innovation hub and hosts many events and classes.
How To Get Around in Nairobi
The best method to travel in Nairobi as a digital nomad is by using Uber.
Be aware that the driving style in the city is particularly aggressive. Just a heads-up - your Uber driver will phone you to ask where you are and ask you to direct him to your final destination.
We don't understand why they do this when there is a map they can follow on their phone.
We would advise against choosing the 'chap chap' option if you are paying with a credit card. These drivers sometimes refuse fares if they see you are not paying cash, and this can be a problem if you are trying to get home late at night.
Grab a motorcycle taxi if you want to explore the city like a local. Drivers often wait for customers near busy intersections, which are cheaper than Uber or Taxify.
There are also matatus (shared minibus taxis). If you desire to take this kind of transportation, I would advise purchasing a sim card to track your location on Google Maps so you can get off at the best place to stay in Nairobi.
Paying and Getting Paid in Nairobi
Kenya uses M-Pesa, a digital currency service. You can sign up for this service with your Kenyan phone number and passport.
You can send cash to other people via text message using M-Pesa. You may only pay with M-Pesa at Lukenya Nature Reserve or register for it if you plan to stay in Kenya for a while.
You do not need to carry cash around, and you may withdraw money from your account at any M-Pesa agent if necessary.
M-Pesa is fast, secure, and reliable but if you need alternatives, you can use cash, debit cards, and credit cards in most places throughout Nairobi.
There are several other luxury places that accept foreign currencies as well.
We suggest using Debit and Credit cards together with M-Pesa though. Ensure you have a multi-currency account with providers like Wise to avoid the expensive fees that traditional banks usually charge.

Cost of Living in Nairobi as a Digital Nomad
One of the biggest questions that digital nomads have when thinking about visiting or living short-term in Nairobi is whether it would be affordable.
The great news is that Nairobi is actually an affordable city to live in.
You can find great accommodation that is well within your budget, even if you are on a tight one. You will find budget hotels close to the city center, where you can grab a room for as low as US$30 per night. You can also find plenty of hostels in the city, some of which are really nice and cost between US$10 to $20 per night per person.
The food in Nairobi is also very affordable, and you can get yourself a nice meal for less than US$5. Some of the local dishes that you should definitely try include nyama choma (barbecued meat), ugali (a type of cornmeal), and kiko na ugali (another cornmeal dish). You can find these dishes at any local restaurant, and they are usually very affordable.
Fresh fruit and vegetables in Nairobi are also quite affordable. But if you choose to instead order on Uber Eats, eat fast food, or go out to restaurants, this is where food will become more expensive.
A pizza in Nairobi starts at over US$9 for a Margherita. A vegetarian platter at an Ethiopian restaurant costs US$6, and a gourmet burger will set you back US$7.
Drinking tap water in Nairobi is unsafe, but you can opt for buying small bottles of water from local grocery shops or have 5-liter bottles delivered directly to your apartment.
The city offers a great diversity of individuals from different countries and backgrounds, so you will get a vast choice of foods to choose from.
---
You may also be interested in: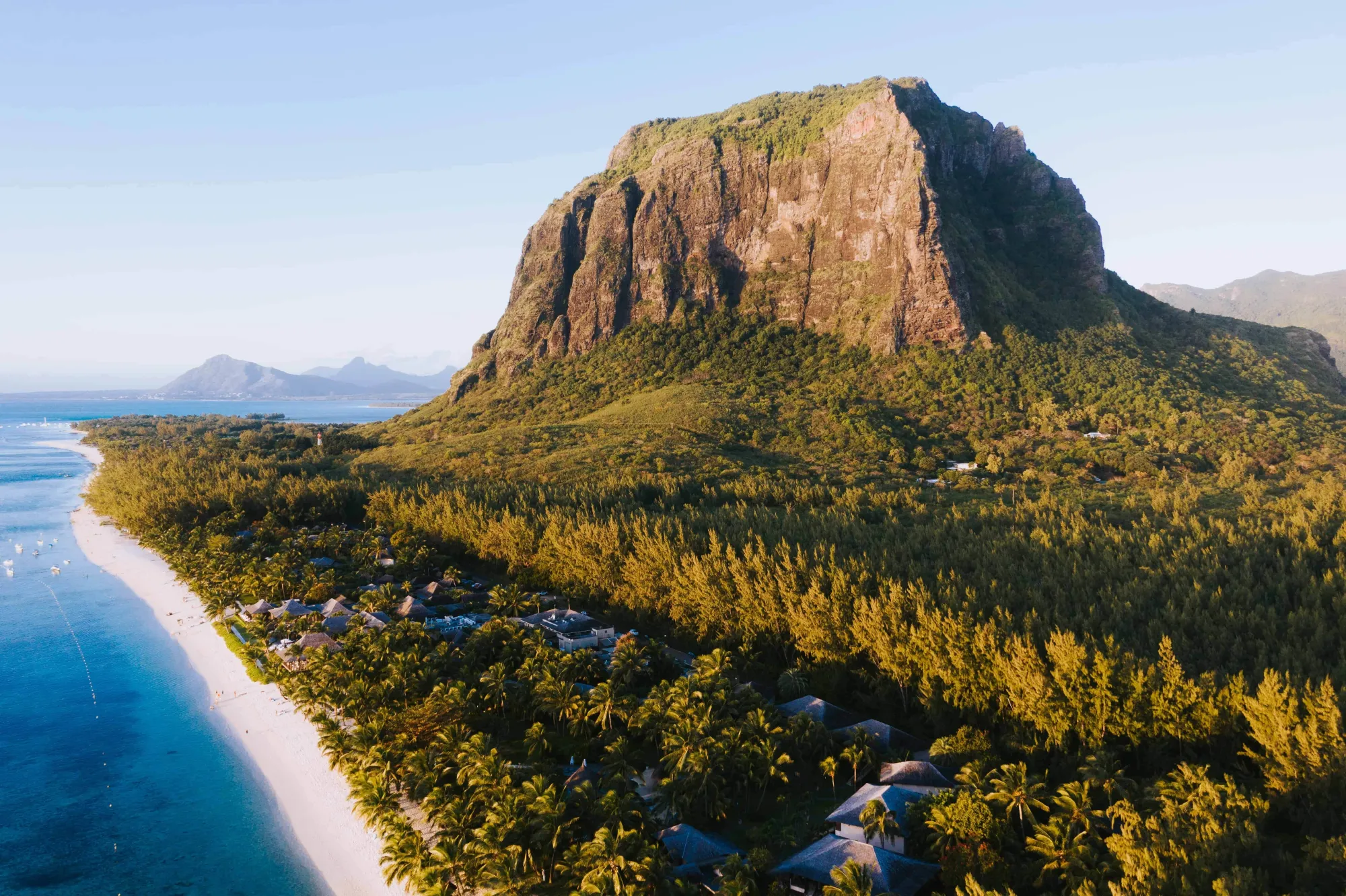 ---
Finding Accommodation in Nairobi as a Digital Nomad
Westlands is the best area in Nairobi to live if you're a digital nomad. There are plenty of retail outlets, restaurants, coffee shops, coworking spaces, and even a rock climbing facility here.
The only disadvantage is that Westlands is a popular area to stay in. You will find that Airbnb rentals are typically over US$50 per day.
If you're looking for a cheaper option and don't mind taking an Uber, stay in Kilimani. You can rent entire furnished residences for as little as $26 per night. While we were on Muringa Road, we were near a gym, the Yaya shopping center, and several restaurants. It was pretty easy to split the rent on an apartment with other digital nomads since most had multiple bedrooms. Laundry machines are also a common feature in the apartments, and there will typically be a clothes rack outside the balcony.
Generally, though, we say that you can find pretty affordable options starting from $20-30 per day using platforms like Hostelworld or you can opt for finding a more comfortable room using Booking.com. Up to you.
Is Nairobi Safe?
Safety in the city and residential areas is second to none. Police patrols are always around during the night, and the 911 hotline is always online though the response may be late by mostly 30 minutes.
Nairobi is a large city, and as such, it is going to have some issues related to crime just like any other major city around the world.
And yes, there have been some incidents in the past where tourists have been targeted, so this is one issue that you need to be aware of. But overall, Nairobi is a very safe city compared to many other places around the world.
Like any city, you need to be sensible in how you operate and aware of your surroundings.
Obviously, you should avoid walking around dark areas late at night and not flash your cash around to avoid becoming a target for petty theft. You should also be careful where you store your money (don't keep it in your wallet) and any important documents you may have.
Staying in Westlands and other estates like Runda, Kilimani, Gigiri, Muthaiga, Karen, Rosslyn, Kitisuru and AirBnBs is highly safe too with cool neighborhoods and a luxurious shopping Centre.
Best Things To Do While in Nairobi
The life of a digital nomad is not all about work. So here we've wrapped a list of 5 things you should absolutely try while in Nairobi.
Visit the Rothschild Giraffe Center: To feed the endangered Rothschild giraffes. Plan your visit entrance which costs US$10
Watch the Sunset from the Kenya International Convention Centre: it's one of the tallest buildings in Nairobi. For US$5 you can take the elevator all the way to the top for a birds-eye view of the city
Go on a Day Trip to Hell's Gate National Park: it's notorious for its fantastic scenery and stunning hiking trails. You can hire a bicycle and cycle past giraffes, zebra, and antelope herds. Entrance is US$25 per person.
Check out the Nairobi National Park: if hiking trails are not your thing, a safari in Nairobi National Park is the next best place to visit and get amazed by the variety of wildlife
Visit the David Sheldrick Elephant Orphanage: a popular thing here is to adopt a baby elephant (US$50). You'll also get to visit the sanctuary after hours with hardly anyone else around.
Is Nairobi A Good Place For Digital Nomads?
Nairobi is a great city for digital nomads and makes a fantastic base when exploring Africa.
If you are looking for a fast-paced, exciting, affordable, safe city, then Nairobi is the place to be. With so many events going on every week, you can be sure to meet like-minded people and make friends.
There are also plenty of travel opportunities to other interesting parts of Africa, so you can extend your trip from here and make the most of your time in Africa.
Ready To Visit Nairobi?
If you want to receive digital nomad guides like these, sign up for our newsletter and get upcoming articles straight to your inbox!
You can also follow us on Instagram and join our Facebook Group if you want to get in touch with other members of our growing digital nomad community!
We'll see you there, Freaking Nomads!
Disclosure: Hey, just a heads up that some of the links in this article are affiliate links. This means that, if you buy through our links, we may earn a small commission that helps us create helpful content for the community. We only recommend products if we think they will add value, so thanks for supporting us!