Sri Lanka, with its pristine beaches, lush rainforests, and rich cultural heritage, is fast becoming a sought-after destination for digital nomads. From the historic ruins of Sigiriya to the vast tea plantations of Ella and the surfing beaches of Weligama, the island nation offers a diverse experience.
But what's the legal pathway for digital nomads wishing to work and reside in Sri Lanka? Enter the Sri Lanka Digital Nomad Visa, a promising initiative that the Sri Lankan government has recently launched to draw global talent, particularly those in the digital sector.
This article delves deep into the intricacies of the Sri Lanka Digital Nomad Visa, including eligibility requirements, the application procedure, and the myriad benefits of opting for this visa. Additionally, we'll provide valuable insights on navigating taxes as a digital nomad in Sri Lanka, based on your residency status and income sources.
Continue reading to discover how Sri Lanka can be the next chapter in your digital nomad adventure!
🟡
Our content is based on research from official sources and intended for informational purposes only. We do not provide visa application services. For dedicated visa assistance, please consult a specialized provider.
Does Sri Lanka Have a Digital Nomad Visa?
Yes, Sri Lanka introduced its Digital Nomad Visa in 2021 to attract global talent and boost tourism in the country. Although the announcement was made earlier, the official launch has been confirmed only recently. This visa allows digital nomads to reside in Sri Lanka for one year, with an option for renewal.
Benefits of Sri Lanka Digital Nomad Visa
The Sri Lanka Digital Nomad Visa offers several benefits for those who qualify:
The visa is competitively priced at $500, making it rank among the most cost-effective digital nomad visas worldwide.
It offers a one-year validity with the possibility of renewal, allowing digital nomads to reside and work in Sri Lanka for an extended period.
Sri Lanka is known for its low cost of living, making it an attractive destination for digital nomads looking to maximize their earnings and savings.
Digital nomads can immerse themselves in Sri Lanka's vibrant and welcoming culture, participating in numerous cultural activities and events.
Sri Lanka boasts some of the world's most stunning landscapes and beaches, providing an ideal backdrop for those who wish to combine work with leisure and exploration.
The country ensures reliable and high-speed internet access, essential for remote workers to stay connected and maintain productivity.
Who Can Apply for Sri Lanka Digital Nomad Visa
To apply for the Sri Lanka Digital Nomad Visa, individuals must meet the following eligibility criteria:
Nature of Work: The applicant should work as an employee, freelancer, or business owner for a company or clients that are located abroad.
Income Requirement: Applicants must demonstrate a minimum monthly income of $2,000. This income should be channeled through the Sri Lankan banking system.
Supporting Documents: Proof of the aforementioned income from employment, contracts, or freelance work with overseas entities might be required.
Standard Visa Requirements: In addition to the specific digital nomad visa requirements, applicants will likely need to meet standard Sri Lankan visa requirements, which could include having a valid passport, providing necessary documentation, and other typical visa application procedures.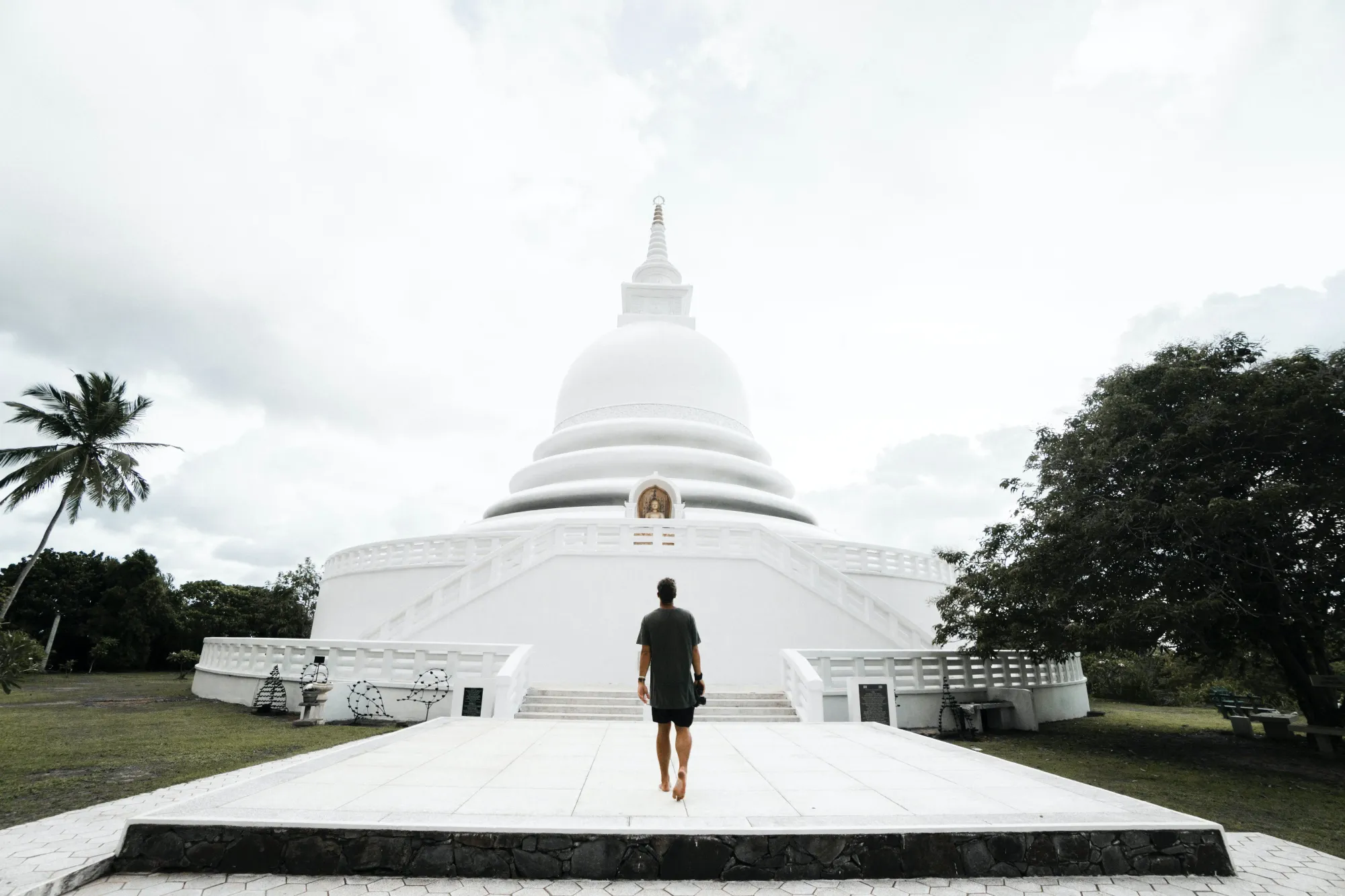 How to Apply for Sri Lanka Digital Nomad Visa as a Digital Nomad
As of now, the Sri Lankan government has not yet made the Digital Nomad Visa available to the public, and the specifics of the application process are still pending.
As soon as an official page from the government detailing the application process goes live, we will promptly update this section to provide accurate and comprehensive guidance.
In the meantime, we recommend reaching out to your nearest Sri Lankan embassy to gather more information or have specific inquiries. For a list of Sri Lankan embassies worldwide, you can refer to the official website of the Ministry of Foreign Affairs.
Documents Required for Applying for Sri Lanka Digital Nomad Visa
The specific documentation required for the Sri Lanka Digital Nomad Visa is not yet fully defined. However, based on currently available information, potential requirements could include:
Valid Passport: Your passport should be valid for at least six months from the intended entry date in Sri Lanka.
Proof of Overseas Employment: Digital Nomads will need to provide evidence that they work for an overseas employer. This could be in the form of employment contracts, pay stubs, or other relevant documentation.
Proof of Income: There may be limitations on the minimum salary required for overseas employment. While the exact amount is yet to be decided by officials, it's essential to have documentation that showcases your monthly income.
Additional Documents: Depending on the finalized requirements by the government, additional documents might be needed, such as proof of health insurance, criminal background checks, or other relevant certifications.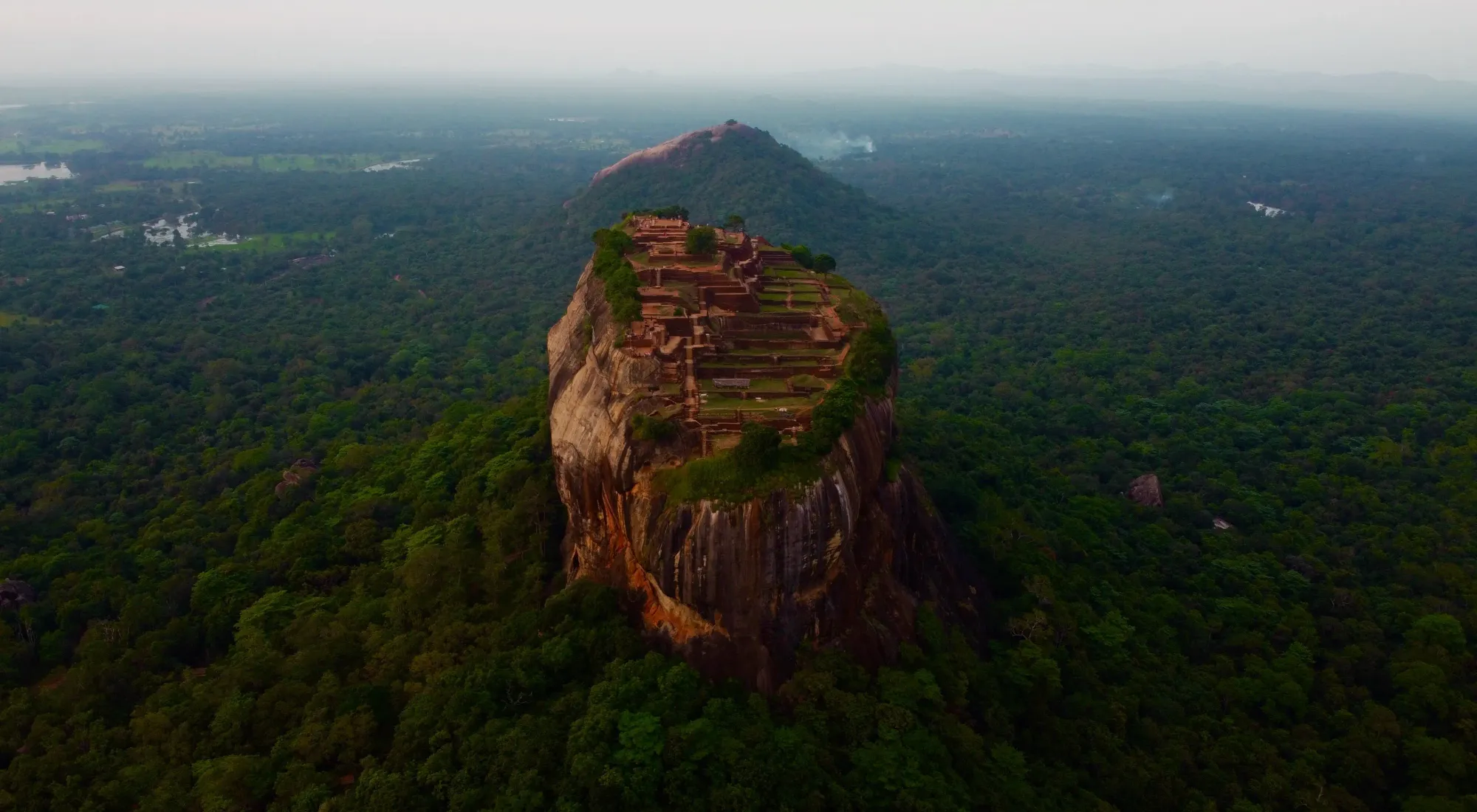 ---
You may also be interested in: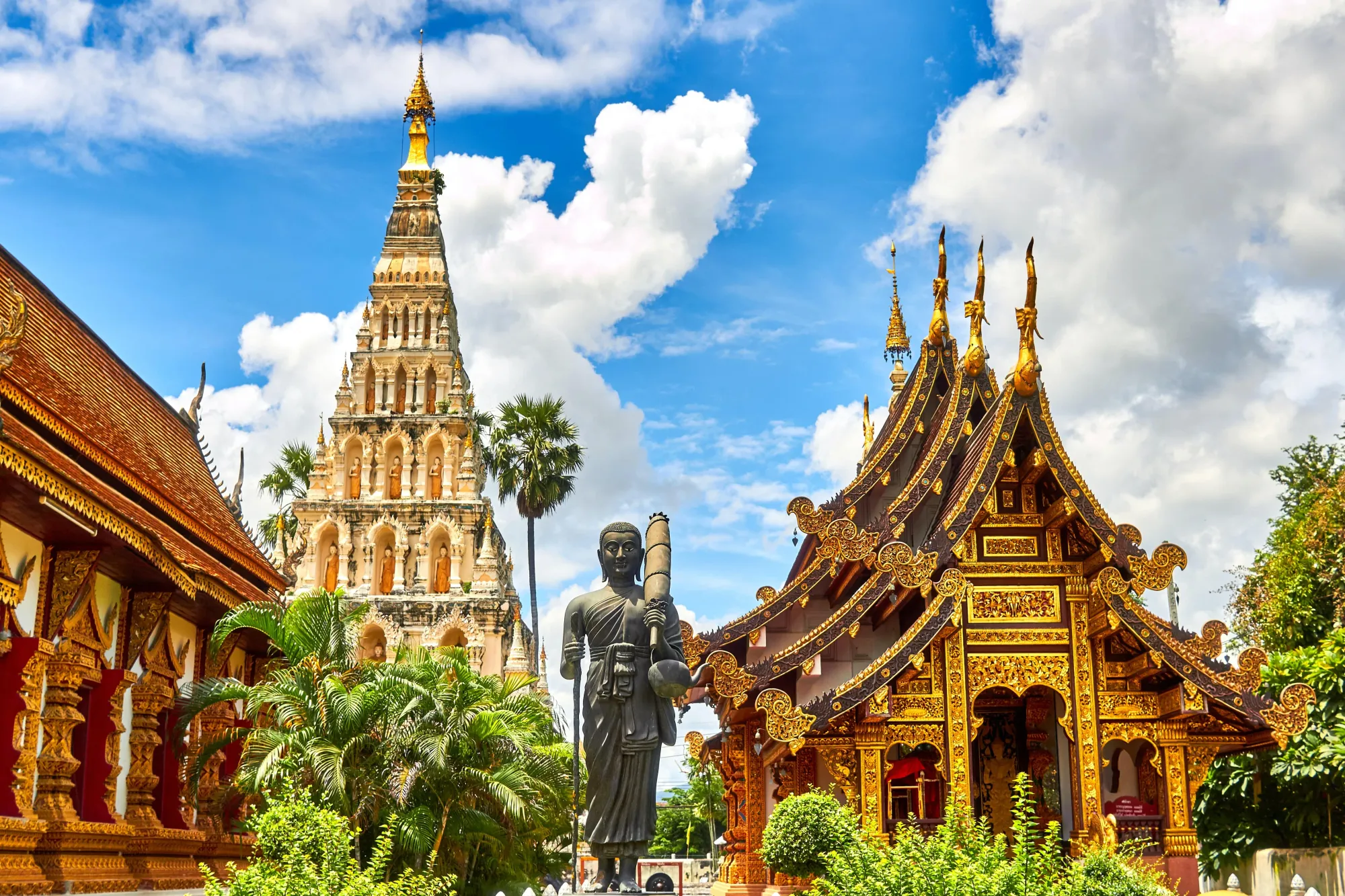 ---
How Much Does Sri Lanka Digital Nomad Visa Cost?
The cost for the Sri Lanka Digital Nomad Visa is $500. This fee covers not only the visa holder but also their spouse and dependents.
Timeline for Applying For Sri Lanka Digital Nomad Visa
The precise timeline for applying for the Sri Lanka Digital Nomad Visa has not been publicly disclosed yet.
What If I'm Not Eligible for Sri Lanka Digital Nomad Visa as a Digital Nomad?
If you're not eligible for the Sri Lanka Digital Nomad Visa, there are alternative visa options you might consider:
Sri Lanka's Visitor Visa: This visa is not limited to tourism or travel. It can also be used for purposes such as business meetings, workshops, short-term training programs, or attending events. You can apply for this visa online and extend it for up to one year. It's a viable option for digital nomads with an economic interest in Sri Lanka, especially if they're interested in attending events in the country or networking. However, if you're a digital nomad without any business interest in Sri Lanka, it might be more prudent to wait for the official launch of the digital nomad visa.
Residency by Investment: Sri Lanka offers long-term residency options for those willing to make significant investments in the country. Here are some of the investment-based residency options:

Deposit $100,000 USD in a local bank account.
Purchase property worth approximately $75,000 USD, especially if you're a director of a company.
If you're a foreign national with a monthly income exceeding $20,000 USD, you may be eligible for a 10-year visa.
🟡
It's worth noting that most of the residency by investment options in Sri Lanka are tailored towards expats and executives already residing in the country. Also, while these options provide a way to stay in Sri Lanka for an extended period, they come with significant financial commitments.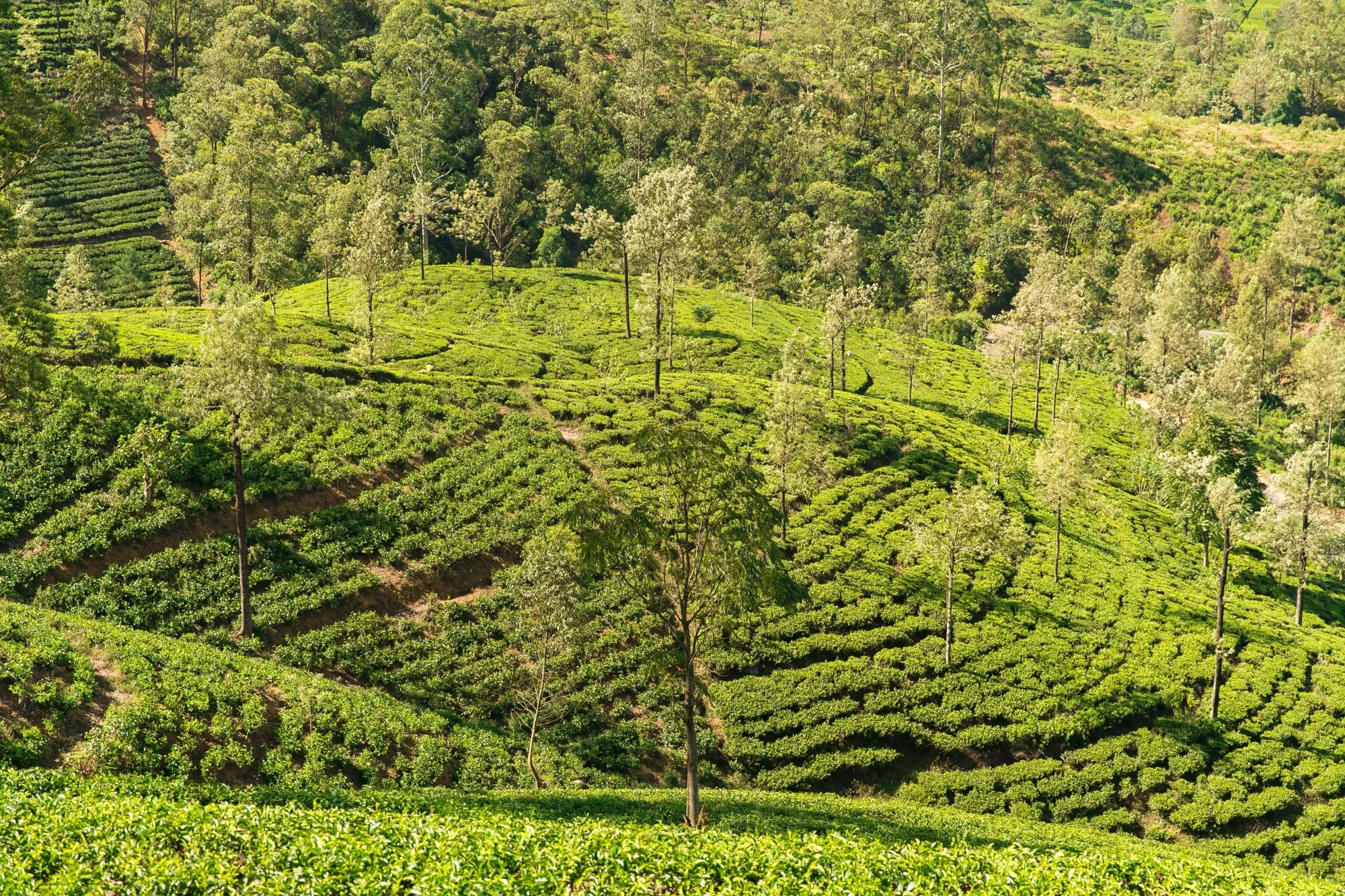 Paying Taxes as a Digital Nomad in Sri Lanka
Paying taxes as a digital nomad in Sri Lanka is subject to the country's tax regulations. Here's what you need to know:
Residency and Taxation: Individuals who are residents in Sri Lanka are taxed on their worldwide income. In contrast, non-residents are only taxed on income that is derived from Sri Lanka.
Tax Rates for Income: The income tax rate for individuals varies based on the amount of income:

From 0 to 500,000 LKR (Sri Lankan rupees): 4%
From 500,000 LKR to 1,000,000 LKR: 8%
From 1,000,000 LKR to 1,500,000 LKR: 12%
From 1,500,000 LKR to 2,000,000 LKR: 16%
From 2,000,000 LKR to 3,000,000 LKR: 20%
From 13,000,000 LKR and over: 24%

Other Taxes: Apart from income tax, there are other tax rates that might be applicable:

VAT (Value Added Tax): 16%
Excise Tax: 25%
Tariffs: 16%

Digital Nomad Taxation: Digital nomads working in Sri Lanka benefit from tax exemptions. As a digital nomad in Sri Lanka, you are not considered a tax resident. Therefore, if you're not working for a local company and your income is not sourced from Sri Lanka, you are not required to pay income tax in the country.
🟡
Given the complexity of the tax situation for digital nomads in Sri Lanka, it's advisable to seek professional guidance from an accountant or tax attorney familiar with Sri Lanka' current tax laws and regulations.
Are You Ready To Live and Work in Sri Lanka as a Digital Nomad?
If you want more digital nomad guides like these, sign up for our free newsletter and get upcoming articles straight to your inbox!
You can also follow us on Instagram and join our Facebook Group if you want to get in touch with other members of our growing digital nomad community!
We'll see you there, Freaking Nomads!
Disclosure: Hey, just a heads up that some of the links in this article are affiliate links. This means that, if you buy through our links, we may earn a small commission that helps us create helpful content for the community. We only recommend products if we think they will add value, so thanks for supporting us!