Ever tried to send a huge file and it just...won't...go...because the internet is so slow? Yeah, we feel you. All of us remote workers, café-lovers, globe-trotters know the pain of slow internet while trying to work from the world's most awesome spots.
Aware of this painful challenge, some time ago we've shared with you our list of best mobile wifi hotspots to keep you connected wherever you are. Since then though, the 5G technology has been spreading fast and 5G hotspots are now the new kids on the block. They promise fast connection and reliable internet wherever our travels take us.
We made the research to see if that's the case and the results? This guide about the best 5G portable Wi-Fi devices out there!
We're gonna break down the top 5G WiFi hotspots we found to be total game-changers. We're keeping it real - sharing the cool, the meh, and the "kinda sucks" about these gadgets. No fancy words, no fluff - just honest, easy-to-understand info to help you stay connected during your adventures.
Stick with us, and let's make sure our work (and play) doesn't skip a beat, no matter where we are in the world!
The 5 Best 5G Mobile Hotspots For Remote Work and International Travel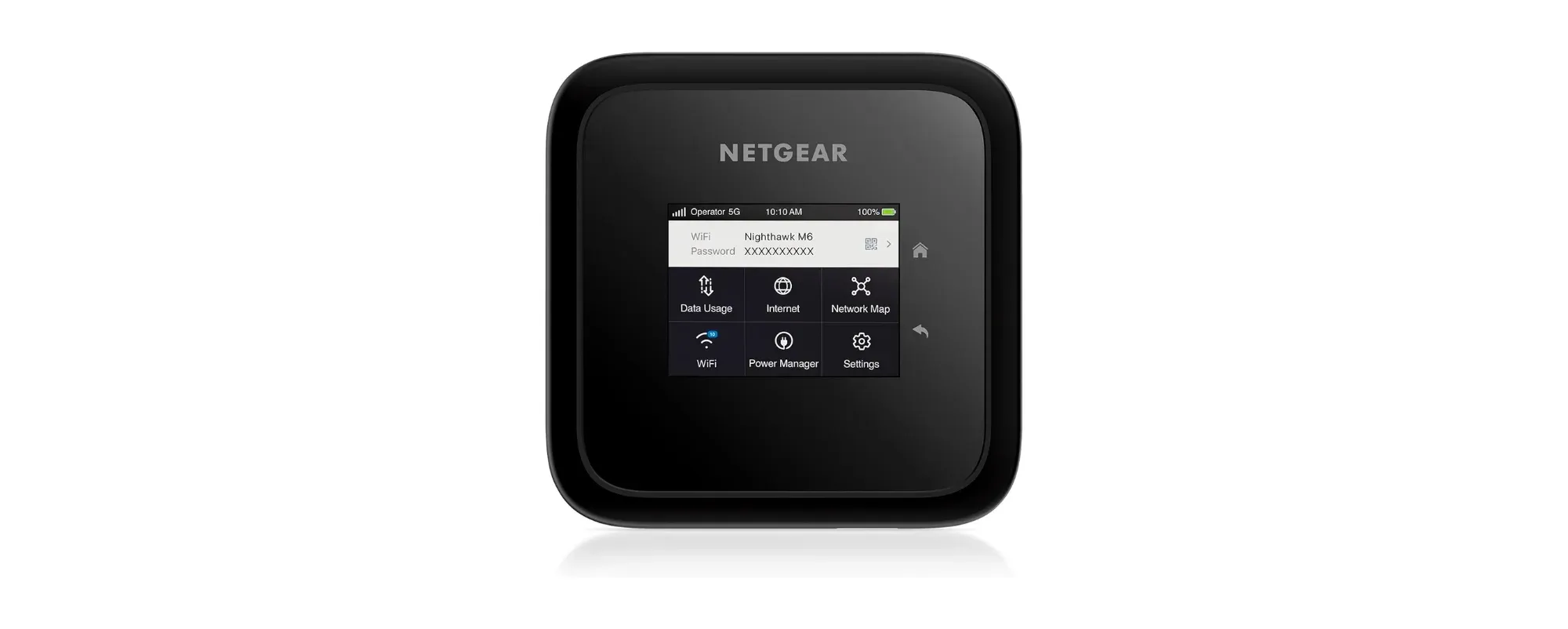 The NETGEAR Nighthawk M6 is a robust mobile hotspot device that is renowned for its powerful performance and durable design. With a dark, sleek exterior and a user-friendly interface, the Nighthawk M6 ensures that digital nomads have a reliable internet connection wherever they go, whether they use 4G or 5G connections. It's not just a device; it's a connectivity powerhouse designed to meet the demands of heavy internet users who require a stable and fast internet connection for streaming, gaming, and professional work. Although it requires a considerable investment it's definitely our top choice overall when it comes to 5G portable WiFi routers.
Key features:
Access to 5G and 4G LTE internet connectivity
Can connect and provide internet for up to 32 devices
Comes with a 1.77-inch LCD touchscreen for easy device management
Supports VPN pass-through for secure internet access
Equipped with a 5050mAh battery for sustained usage
Price: $699.99
The SOLIS 5G Hotspot & Power Bank is a dual-function device that not only provides ultra-fast 5G internet connectivity but also doubles as a power bank, ensuring your devices stay charged while on the move. With its compact, lightweight design and vibrant black and orange casing, it's an eye-catching, travel-friendly option for digital nomads and remote workers who need a reliable, high-speed internet connection in various countries.
Key features:
Connectivity with 5G and 4G LTE networks worldwide
5000mAh power bank functionality to charge your devices on the go
Internet access for up to 16 devices simultaneously
Easily managed through the user-friendly Solis WiFi App
Flexible data plans without binding contracts
Price: $399.99
💡
IMPORTANT:
Due to high demand and limited inventory Solis is currently shipping its Solis Lite
only to the USA and Canada
. If you are located outside of these countries, you will be able to purchase it only on
Amazon.com
.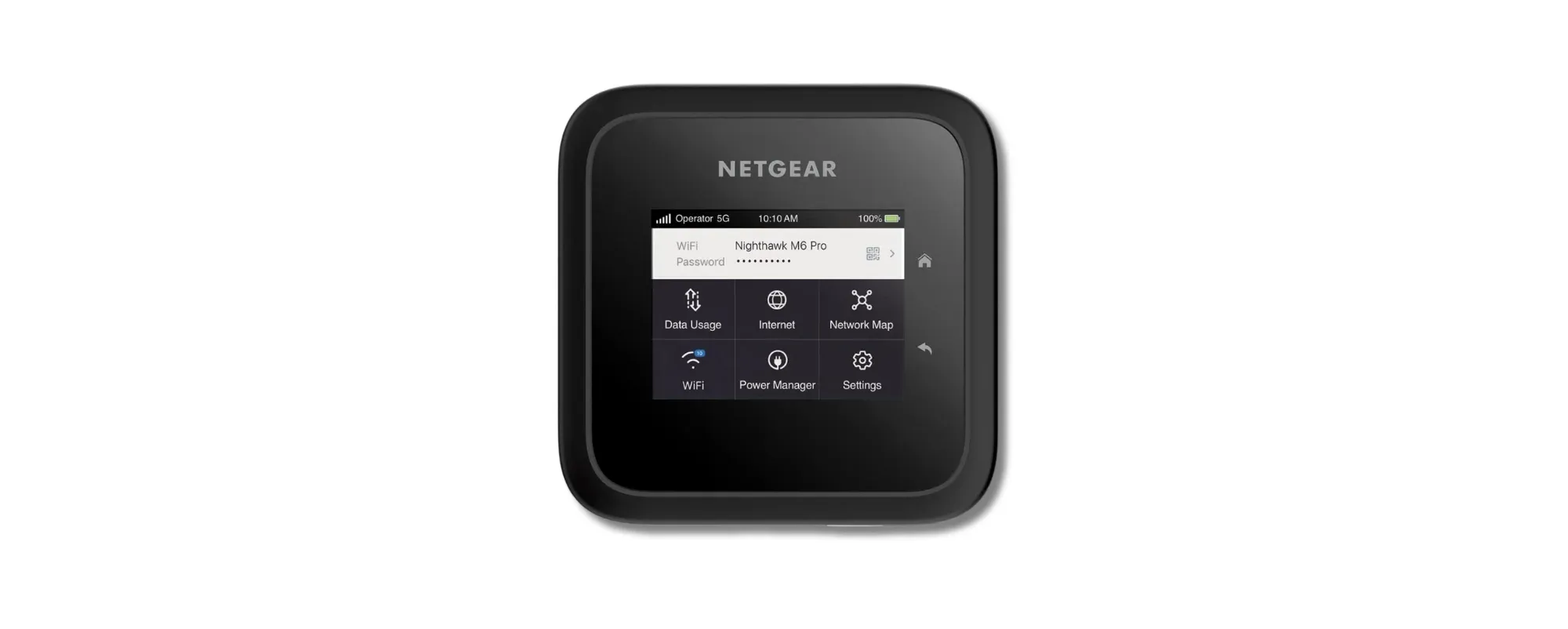 The NETGEAR Nighthawk M6 Pro takes portable Wi-Fi hotspot devices to the next level with its enhanced features tailored for professionals and heavy internet users. With a sleek, professional design and a plethora of features to ensure stable and secure internet connectivity, the M6 Pro stands out as a premium choice for those who require a seamless internet experience for both work and play while on the move.
Key features:
5G and 4G LTE connectivity
Connect up to 32 devices
1.77-inch LCD touchscreen for simplified management
VPN pass-through support for secure connections
5050mAh battery for all-day use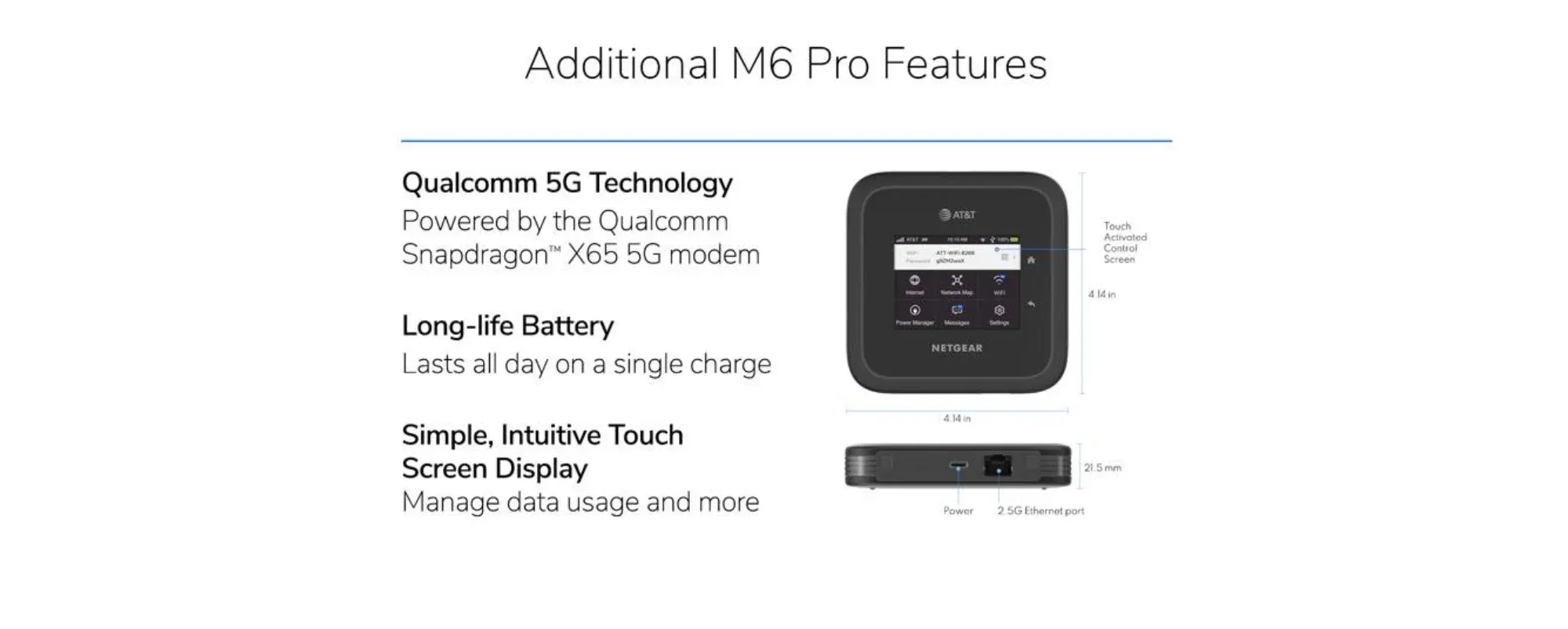 Price: $999.99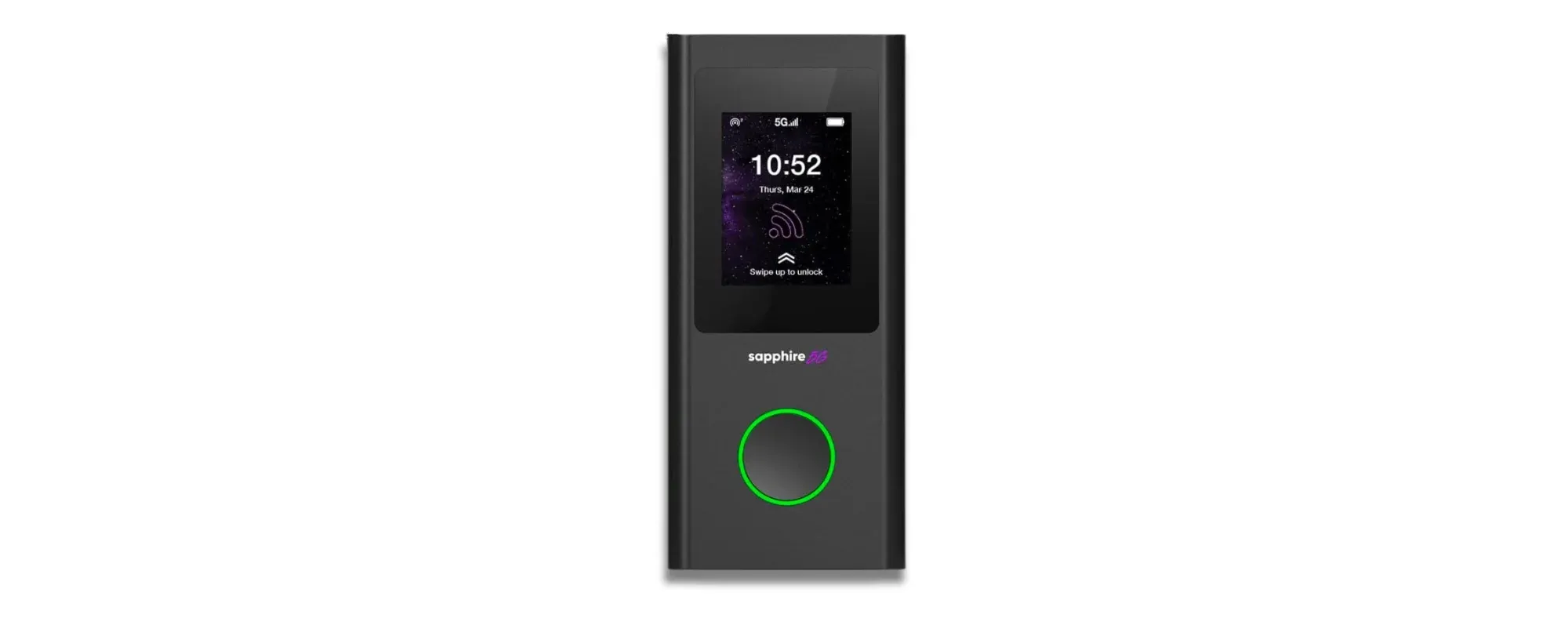 The TravelWiFi Sapphire 5G is a gem for travelers and digital nomads, offering blazing-fast 5G connectivity across the globe. With its compact, pocket-sized design and a sleek, modern aesthetic, the Sapphire 5G ensures that you stay connected whether you're exploring urban jungles or remote landscapes. It's not just a 5G pocket Wi-Fi router; it's a reliable travel companion that ensures you have access to high-speed internet in numerous countries without the hassle of swapping SIM cards.
Key features:
Global access to 5G and 4G LTE networks
Capability to tether up to 15 gadgets
Over 10 hours of battery endurance
Touchscreen navigation for effortless management
Virtual SIM technology for global connectivity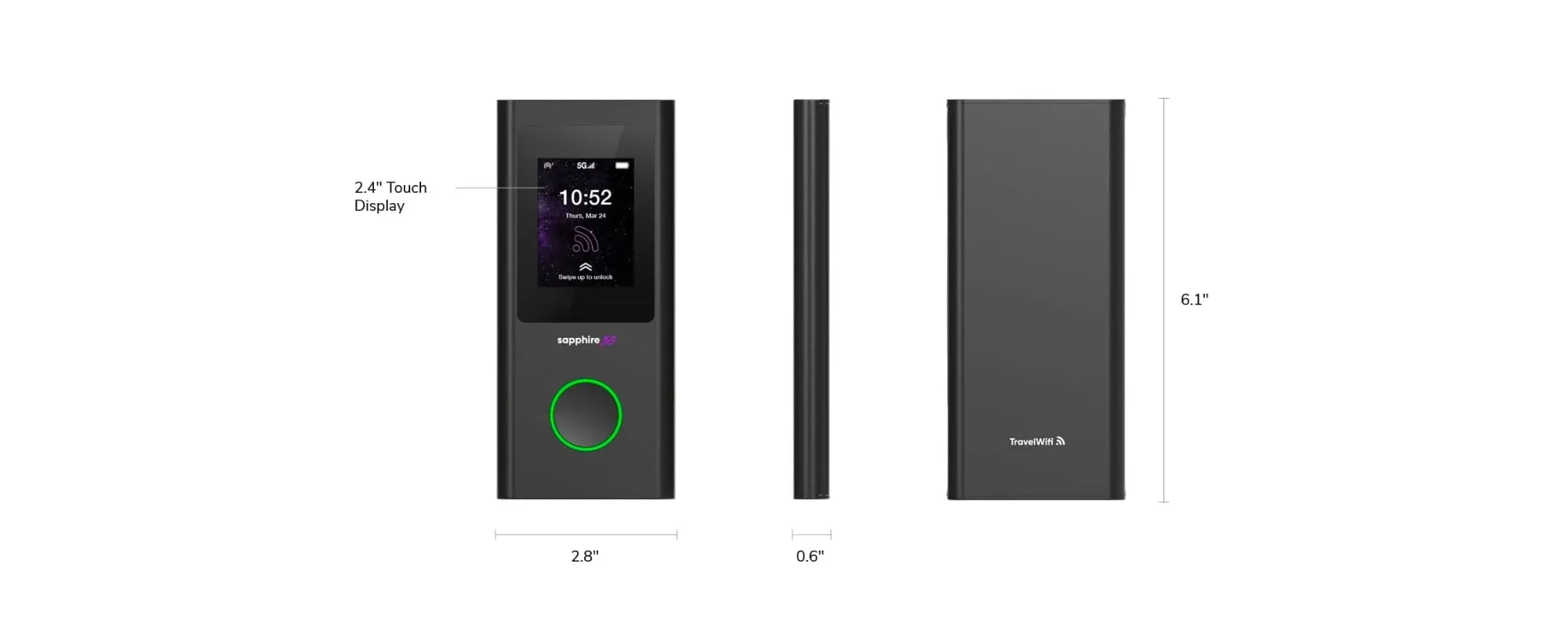 Price: $399.00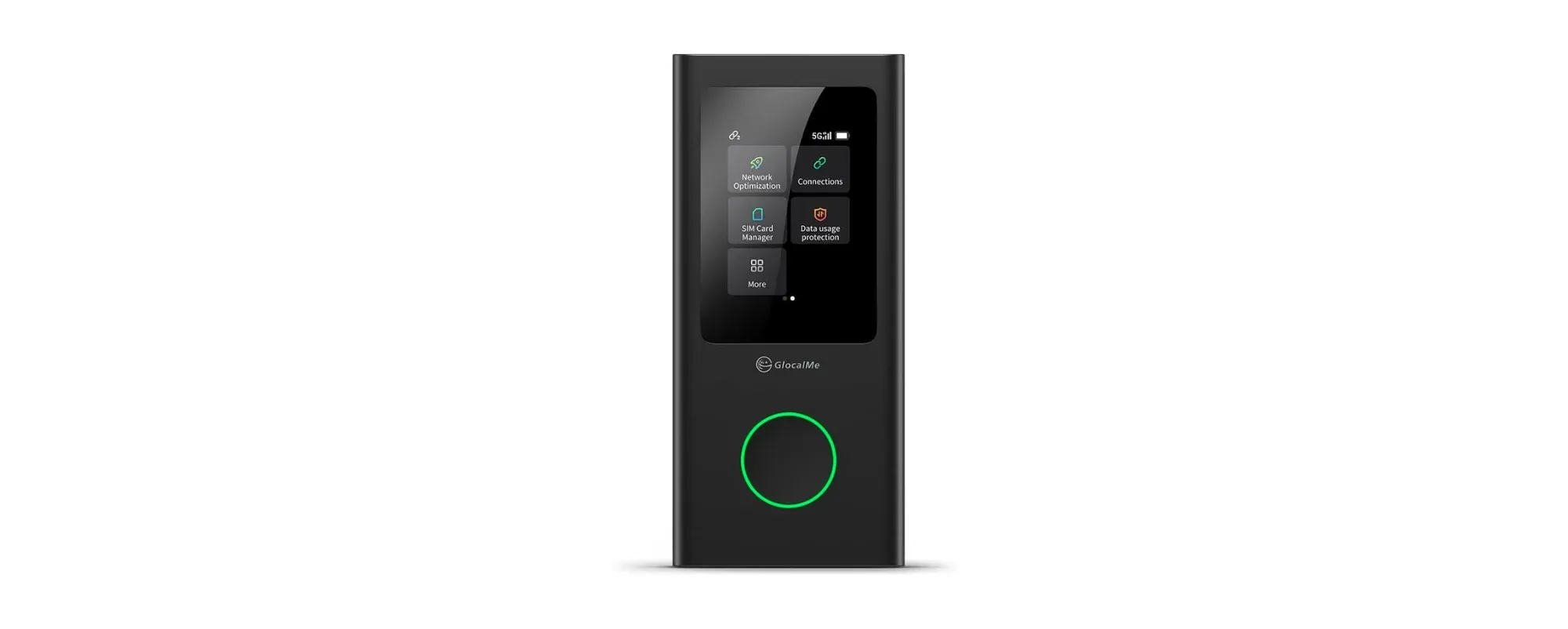 The GlocalMe Numen Air 5G is a lightweight, ultra-fast 5G portable Wi-Fi hotspot that promises to keep you connected with 5G speeds in various countries. With its slim, elegant design and a user-friendly interface, the Numen Air 5G is not just a device; it's a reliable partner for those who need a stable and fast internet connection without being tethered to a particular location. Ideal for those who work on the move, this device ensures that you have the internet speeds you need, whenever and wherever.
Key features:
Provides 5G and 4G LTE internet across various countries
Can accommodate internet access for up to 10 devices
3500mAh battery ensuring prolonged usage
Employs Cloud SIM technology, eliminating the need for physical SIMs
Manageable via the intuitive GlocalMe App
Price: $299.00
---
Special Mention: Solis Lite 4G - Still The Industry's Best
The Solis Lite 4G might not be a 5G device, but it's worth a special mention in our list due to its outstanding performance and reliability in the hotspot industry. Beautifully designed for the digital nomad and remote worker who values consistent connectivity on the go, the Solis Lite 4G offers a seamless internet experience that rivals many of its 5G counterparts.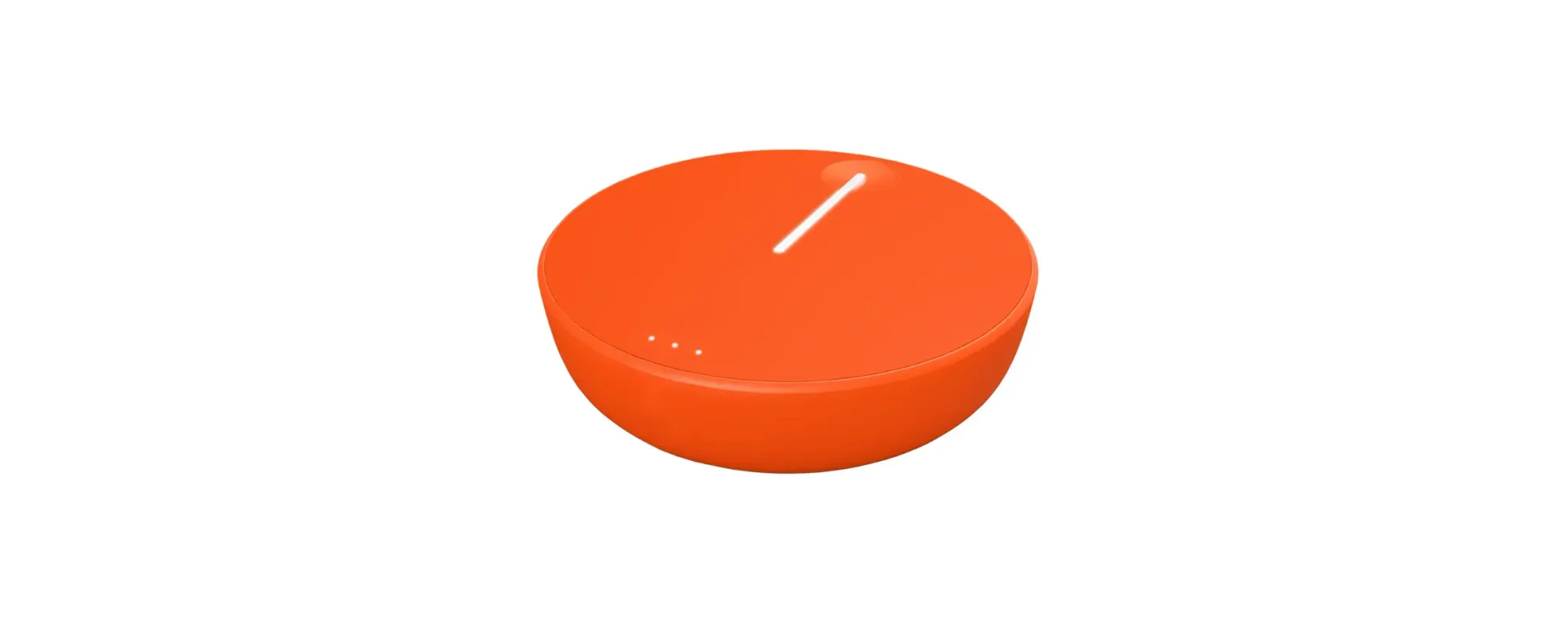 Key features:
Fast 4G LTE internet connectivity worldwide.
Connect and provide internet for up to 10 devices
Managed through the user-friendly Solis WiFi App
Lightweight and pocket-size design, perfect for on-the-go
Flexible data plans without long-term contracts
16-hour battery and connection available in 135+ countries worldwide
Price: $139.39
🔥
We have a special discount for you!
Use the coupon code
FREAKINGNOMADS
at checkout to receive
15% OFF
the
Solis Lite 4G
on the
Solis website
.
💡
IMPORTANT:
Due to high demand and limited inventory Solis is currently shipping its Solis Lite
only to the USA and Canada
. If you are located outside of these countries, you will be able to purchase it only on
Amazon.com
.
---
Other remote work gear you may also be interested in: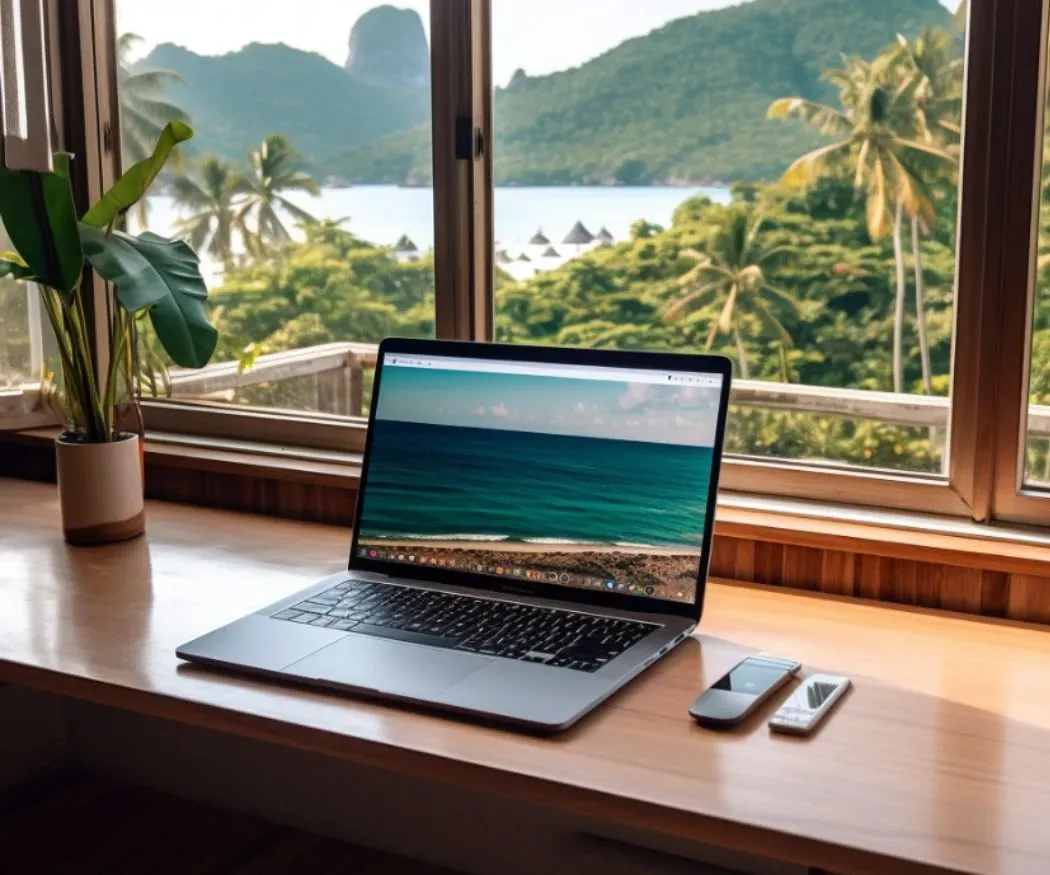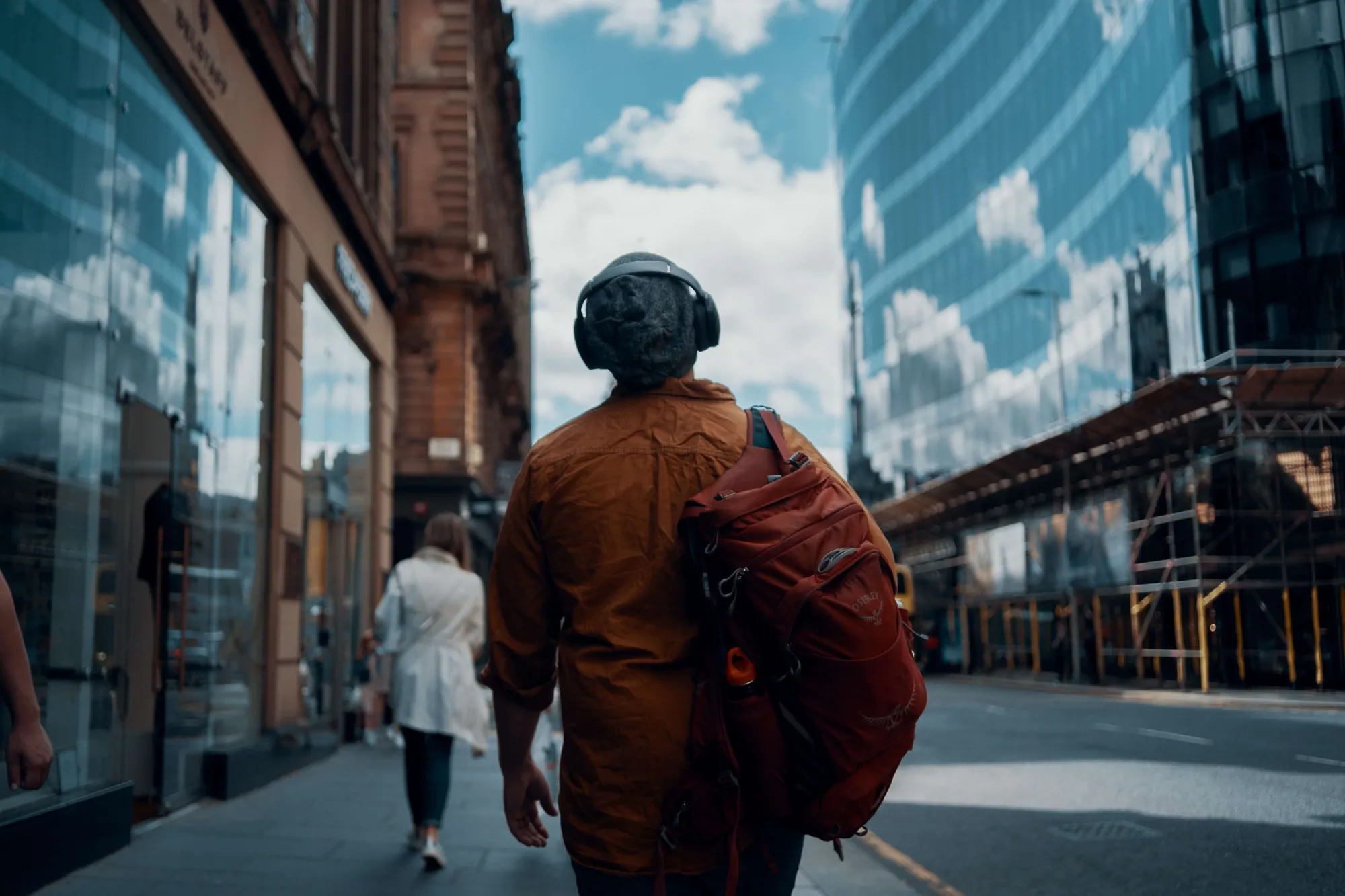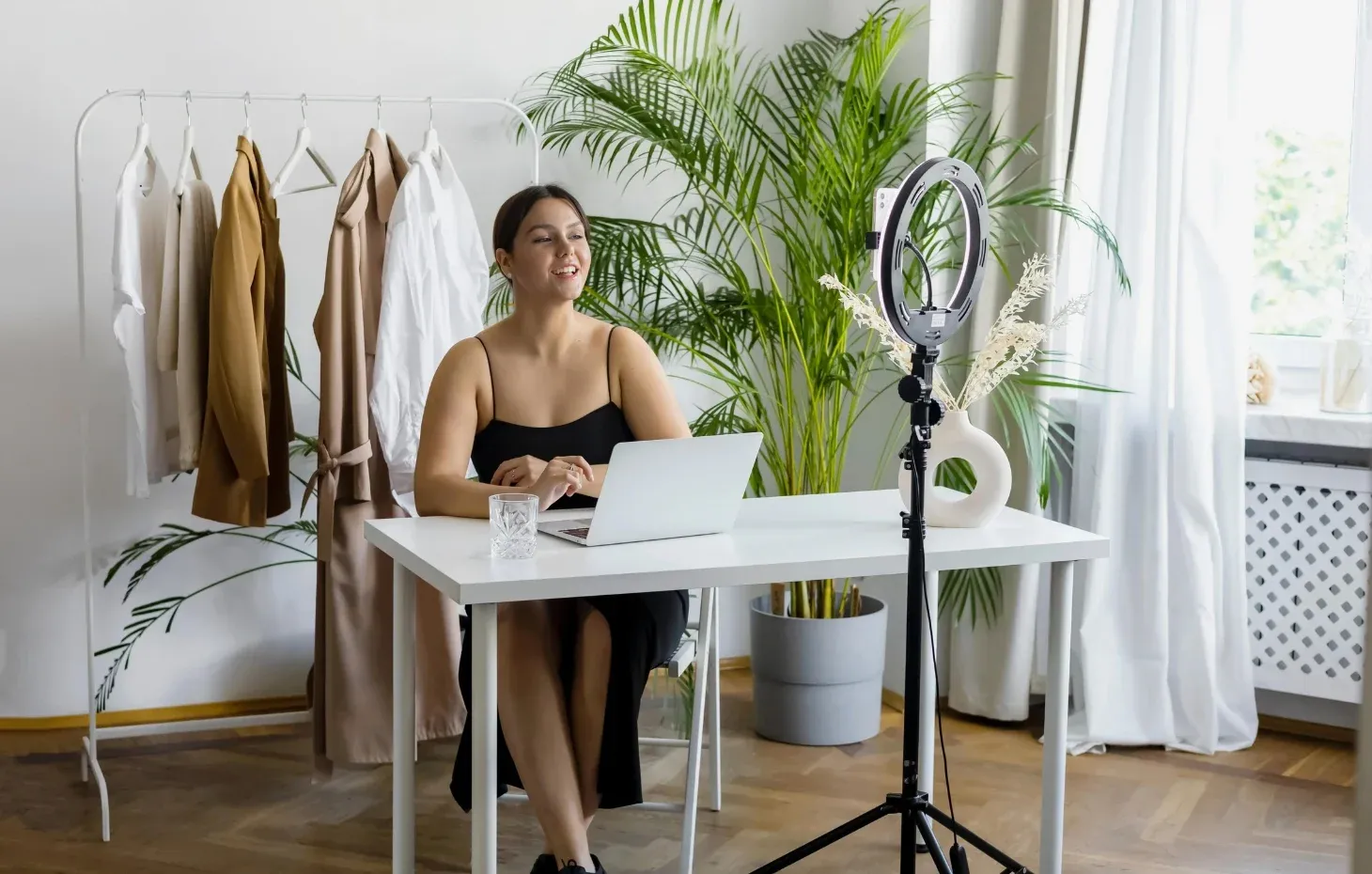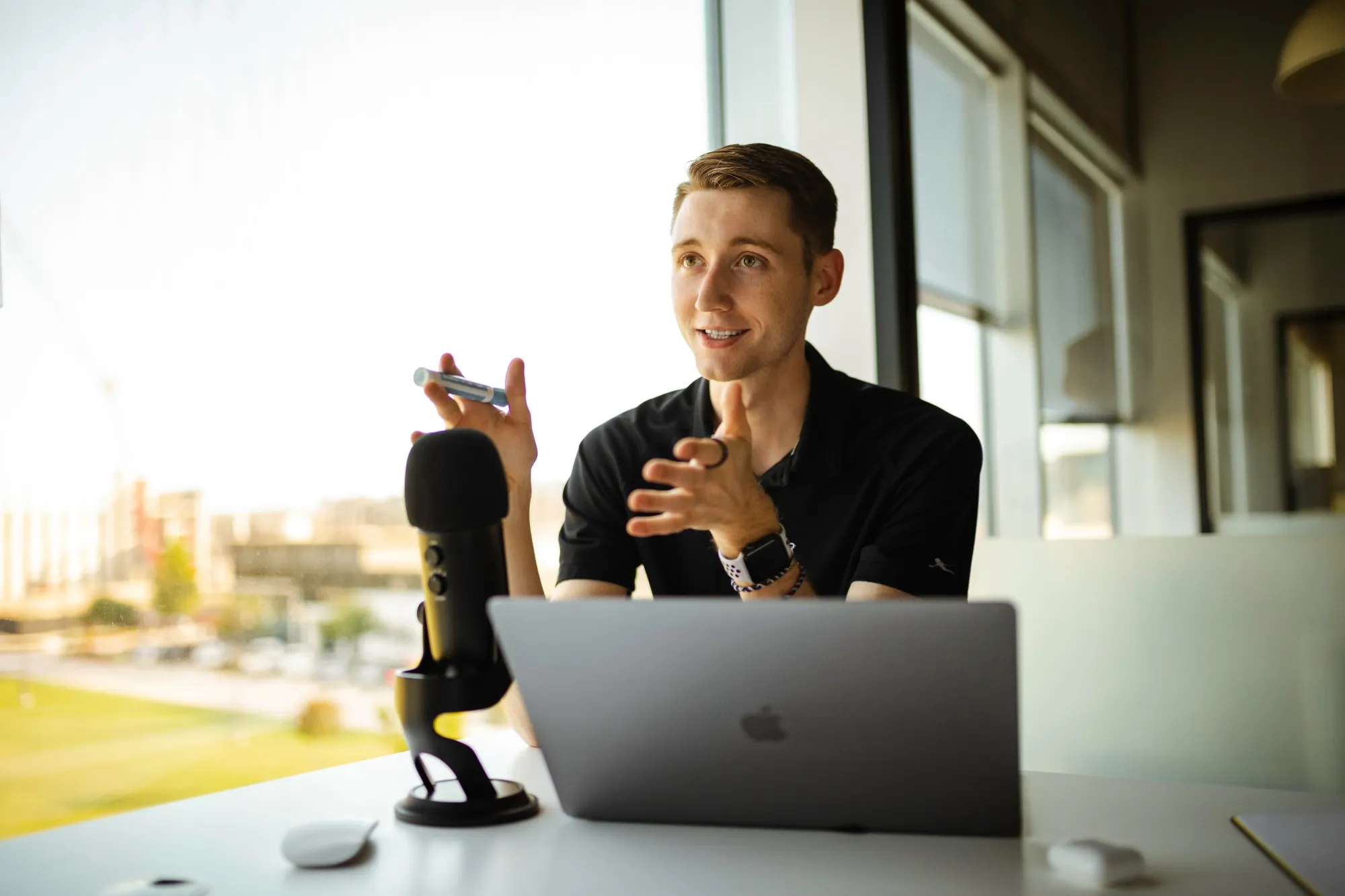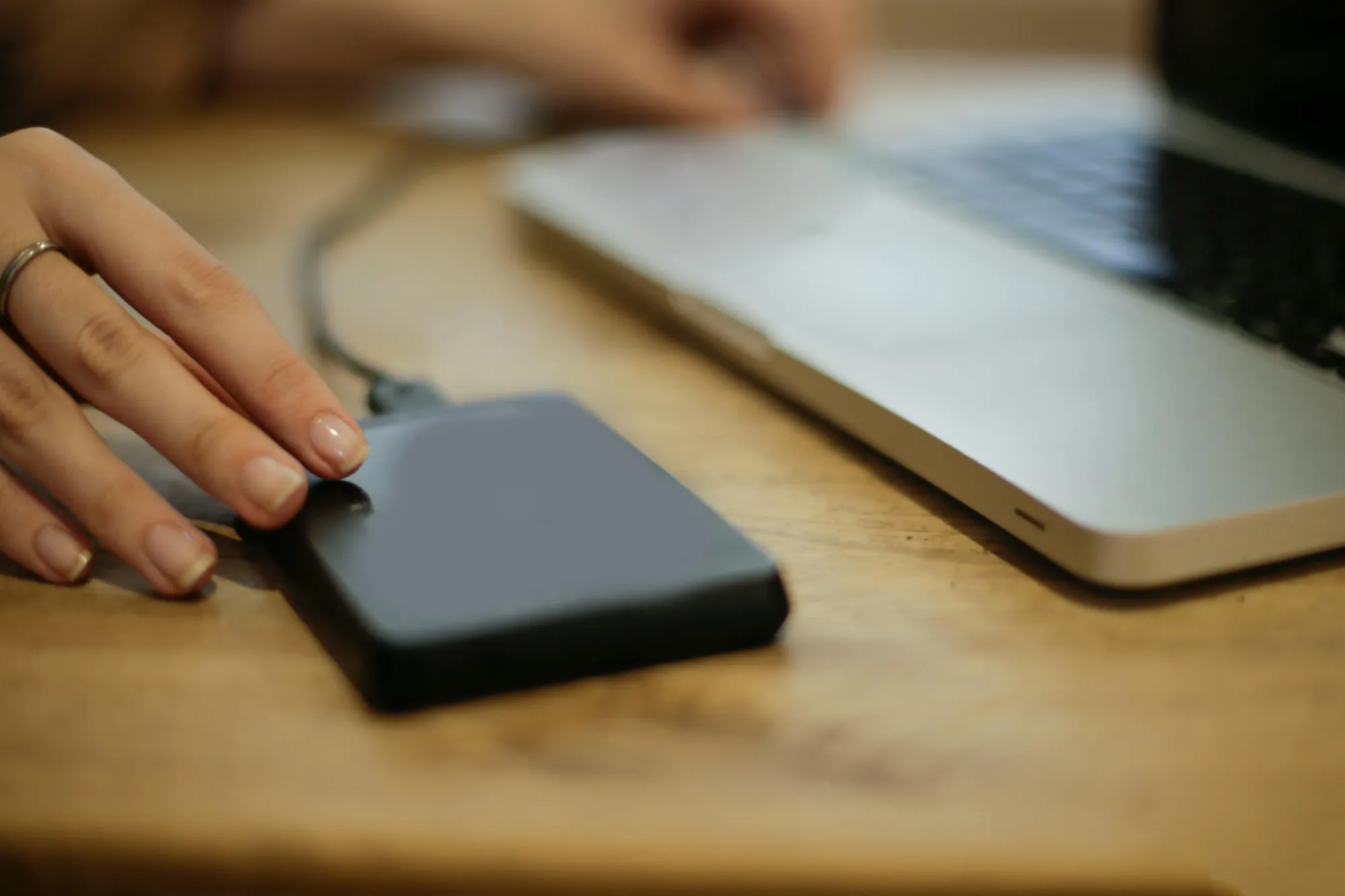 ---
How To Pick The Best 5G Mobile Hotspot
So, we've chatted about some top-notch 5G hotspots, but how do we choose the one that's gonna be our best travel buddy? Let's break it down into bite-sized pieces to see what you should consider.
Check that 5G Coverage
Before you even think about snagging a 5G hotspot, let's make sure 5G is available in your favorite spots. Use tools like the Ookla 5G Map or the CellMapper app, and check out the coverage maps from big players like T-Mobile, Verizon, and AT&T. Remember, your hotspot needs to jive with your carrier's network to give you those sweet, sweet speeds.
💡
Keep in mind that not all hotspots are compatible with all major carriers, so be sure to choose a hotspot that works well with your preferred carrier's network, such as Verizon's network. By verifying 5G coverage and selecting a hotspot compatible with your carrier, you'll be able to maximize the benefits of your 5G hotspot experience.
Dive into Data Plans and Costs
Data plans are like the fuel for your hotspot, so you gotta make sure it's not gonna run dry when you need it most. Different providers have different deals, like T-Mobile's 100 GB for $50/month or AT&T's same data chunk for $55/month.
So, do a little homework, compare those plans, and find the one that's gonna give you the most bang for your buck.
Ensure Your Devices and Hotspot Speak the Same Language
Your hotspot and devices need to get along. Make sure your tech is compatible with your hotspot's connectivity options, such as Wi-Fi 6.
And think about how many devices you'll connect at once - because most 5G mobile hotspots can support multiple devices, but the maximum number varies depending on the hotspot model.
Connectivity is King
Choose a hotspot that's not just reliable, but also fast and friendly to all your devices. Whether you're uploading your latest vlog or in a video call with a client, your hotspot should keep things running smoothly.
Keep An Eye on Battery Life
Lastly, consider how long your battery will last, as 5G technology can drain the battery faster than 4G-LTE, and frequent use of a 5G portable wifi router can reduce the average lifespan of your device battery.
A hotspot's no good if it conks out after a couple of hours. Look for something that'll last a full day of work (or play) so you're not tethered to a power outlet.
5G vs 4G Mobile Hotspots: What's The Difference?
Choosing between 5G and 4G hotspots is kinda like picking between a speedy race car and a trusty regular car. Both will get you to your destination (a.k.a. the internet), but one's gonna get you there super fast.
So, 5G hotspots? They are super quick. We're talking speeds that might hit up to 1,000 Mbps in some cities. That's way faster than 4G. It means your downloads, video calls, and all that online stuff happens in a snap. Plus, 5G can handle more devices at once and does it super efficiently.
But, and it's a big one, 5G hotspots usually cost more and they need 5G coverage to really show off. So if you're heading to places where 5G is kinda scarce, or you're cool with a bit of a slower connection, a 4G hotspot might be your new best friend. It'll keep you online and save you some cash. But keep in mind that most 5G portable WiFi devices also support 4G so you can still get the value of both if you buy a 5G mobile hotspot.
Are There Any Alternatives to 5G Mobile Hotspots?
Not everyone's on the 5G train yet, and that's totally cool. Sometimes, the best connection for you might not be the latest tech on the block. Let's chat about some other ways to stay connected when you're out exploring the world.
4G Mobile Hotspots
They are still a solid choice, especially where 5G hasn't made its mark yet. And hey, they're often more wallet-friendly. A standout in this category? The Simo Solis Lite. It's been a reliable buddy for many a nomad, offering connectivity in a pinch when you're off the beaten path.
You can check our recommendations for the best 4G portable Wi-Fi hotspots in this guide:
eSIMs
eSIMs are another great alternative and they let you switch networks without the switcheroo of tiny cards. So, say goodbye to juggling physical SIM cards every time you hop a border! Two big players in this space are Airalo and Holafly, offering a range of plans that'll keep you connected without the fuss.
📣
Speaking of which, if you use the coupon code
FREAKINGNOMADS
,
you can get
5% OFF
on all eSIM plans and top-ups, so don't miss out!
If you are unsure instead about which eSIM providers, you can compare all of them here: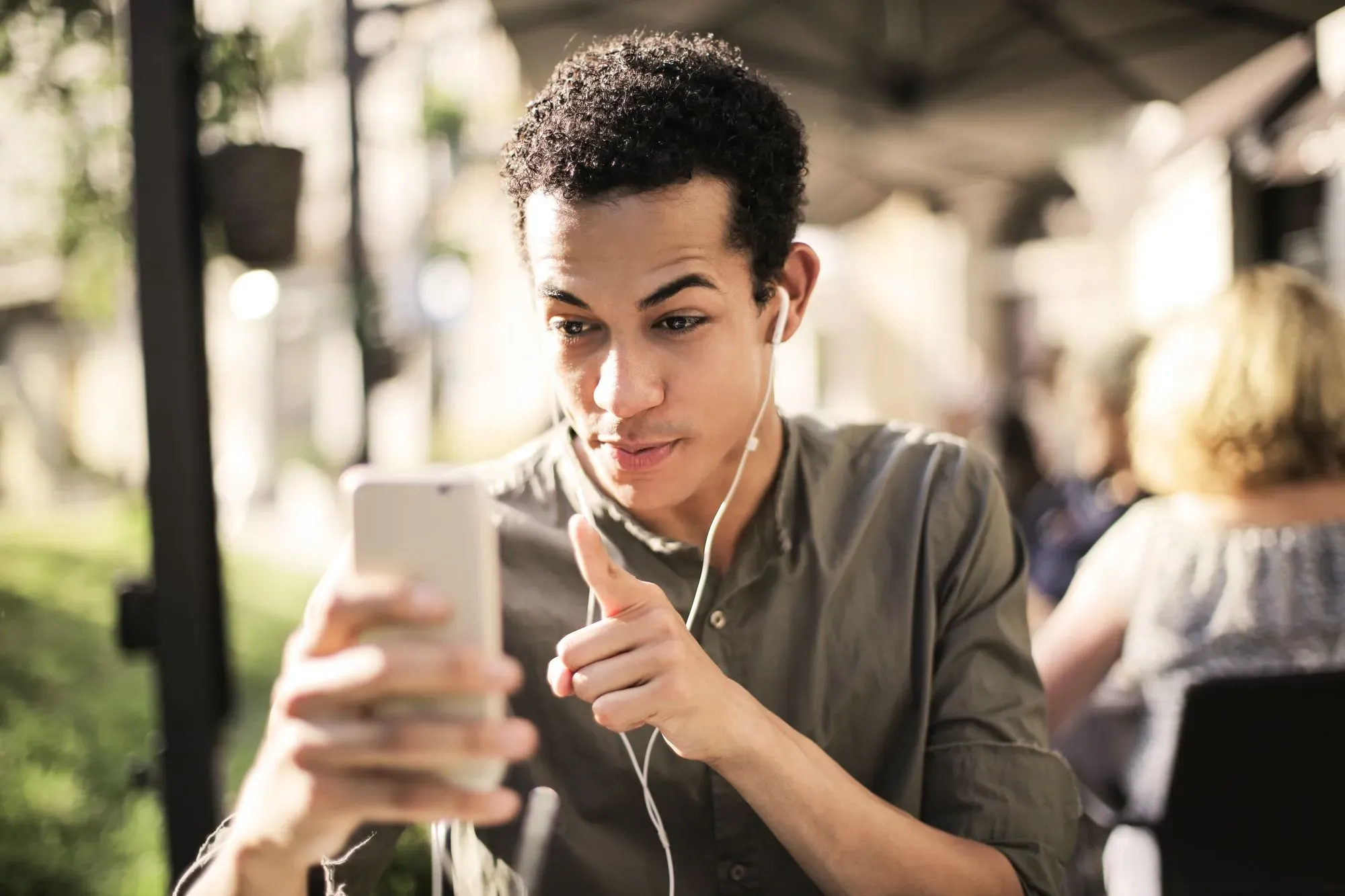 Local Physical SIMs + Smartphone Hotspot
The oldie but goodie. Snagging a local SIM and turning your smartphone into a hotspot is a tried-and-true method. Although not particularly efficient as other options it's straightforward, and it gives you a little taste of local life wherever you roam.
CoWorking Spaces and Cafes with WiFi
But sometimes, all you need is a comfy chair, a tasty brew, and a solid WiFi connection. CoWorking spaces and cafes offer not just connectivity, but also a chance to mingle with fellow nomads, all while enjoying a change of scenery (and maybe an iced latte or two). So this is also a great alternative to buying that 5G mobile hotspots. Just make sure you go in places where coworking spaces and cafes are widely available!
So, What's The Best 5G Hotspot Then?
Selecting the "best" mobile hotspot boils down to aligning device capabilities with individual needs. The NETGEAR Nighthawk M6 emerges as a powerhouse, offering a robust connection and a plethora of features, albeit with a heftier price tag.
For those seeking a blend of functionality and budget-friendliness, the GlocalMe Numen Air 5G provides a lightweight and wallet-friendly alternative.
The SOLIS 5G Mobile Hotspot & Power Bank shines in its dual functionality, ensuring your devices remain charged while providing a speedy internet connection.
Frequently Asked Questions (FAQs)
Is 5G mobile hotspot good?
5G mobile hotspots offer significantly faster internet speeds compared to 4G, and have many more advanced features like increased coverage and support for multiple devices. If you're looking for reliable and fast internet, a 5G mobile hotspot is a great option.
What is the difference between 5G and 4G mobile hotspots?
5G hotspots offer faster speeds, greater efficiency, and can support more devices than 4G hotspots, though at a higher cost.
How do I check 5G coverage in my area?
Check 5G coverage in your area by consulting resources such as the Ookla 5G Map, T-Mobile coverage map, Verizon coverage map, AT&T coverage map, and CellMapper application.
What factors should I consider when choosing a 5G mobile hotspot?
When choosing a 5G mobile hotspot, it is important to look at factors such as 5G coverage, data plan costs and availability, device compatibility, battery life, security settings, and user-friendly interfaces.
Are there any alternatives to 5G mobile hotspots?
Yes, there are alternatives to 5G mobile hotspots, such as phone hotspots via physical SIMs, 4G mobile hotspots, eSIMs and coworking spaces with Wi-Fi.
Will a 5G hotspot work anywhere?
While 5G hotspots boast impressive speeds and connectivity, they're somewhat bound by the availability of 5G networks. They'll work brilliantly in areas with strong 5G coverage but might revert to 4G or lower speeds in areas where 5G hasn't rolled out yet. Always check the 5G coverage maps from your provider to know what to expect on your travels.
Is a 5G hotspot better than WiFi?
It can be! 5G hotspots can offer faster and more reliable internet connections in comparison to some public WiFi networks, especially in crowded or remote areas. While a solid WiFi network might provide stable speeds, a 5G hotspot gives you personal and secure internet access on the go, often with faster peak speeds, depending on your location and provider.
Is there an unlimited 5G hotspot plan?
Yes, some carriers do offer unlimited 5G hotspot plans, but the specifics can vary widely. Some might offer truly unlimited data, while others might cap high-speed data usage to prevent network congestion. It's crucial to dive into the details of any "unlimited" plan to understand data allowances, potential speed throttling, and any additional fees that might apply.
Ready To Reach Your Next Remote Work Destination?
If you want to receive digital nomad guides like these, sign up for our free newsletter and get upcoming articles straight to your inbox!
You can also follow us on Instagram and join our Facebook Group if you want to get in touch with other members of our growing digital nomad community!
We'll see you there, Freaking Nomads!
Disclosure: Hey, just a heads up that some of the links in this article are affiliate links. This means that, if you buy through our links, we may earn a small commission that helps us create helpful content for the community. We only recommend products if we think they will add value, so thanks for supporting us!